Principal auctioneer Henry Highley sells Gerhard Richter's Abstraktes Bild (801-3) for $3,680,000.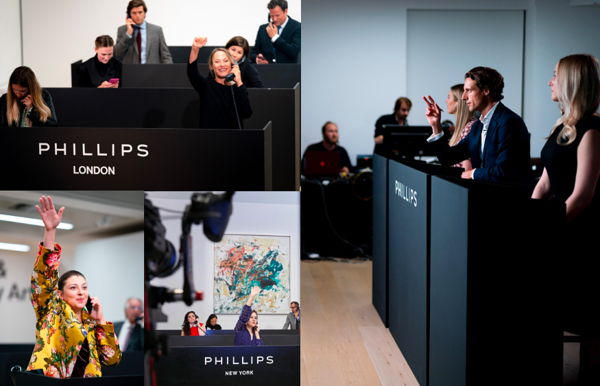 The auction experience reimagined with custom-designed livestream studios in London and New York.
This season, Phillips transformed the live auction event as we knew it, with the excitement and energy of the auction room being telegraphed worldwide from our custom designed studio set in London, including a live video feed from New York and bidding feeds from around the globe. These rapid digital advancements in the live auction format provided a seamless experience for clients, proving technology can bring people closer to great works of art and design.
Stepping away from tradition has brought us ever closer to our growing community of collectors, with bidders from across 50 countries, including an unprecedented number of online registrants. —Edward Dolman, CEO

20th Century & Contemporary Art
Phillips' White Glove New York Evening Sale Realizes $41 Million
Joan Mitchell's 1962 Noël achieved a remarkable $11 million, demonstrating a robust market for her work, hailing from her early years in Paris when she innovated with slashing brushstrokes and emotive drip techniques. Gerhard Richter's 1994 Abstraktes Bild (801-3) was a rare-to-market work from the height of his abstract period and achieved $3,680,000. The successful inclusion of Maxfield Parrish's 1921 Humpty Dumpty recontextualized this figurative and nearly surrealist painting in the oeuvre of realism and 20th century art movements, a positioning trailblazed by Phillips last year with the inclusion of Norman Rockwell in a 20th Century & Contemporary Sale. Basquiat's Victor 52448 is a remarkable example of a work from later in the artists' oeuvre and one of the largest works on paper by the artist. This work demonstrates Phillips' repositioning of Basquiat's market with a record sale of his work from 1987, proving that masterworks hail from every era of his career. Phillips' Day Sale of 20th Century & Contemporary Art realized $10,204,500 million, setting new auction records for Walter Price, Mel Bochner, Rirkrit Tiravanija, Sadie Benning and Mauro Perucchetti.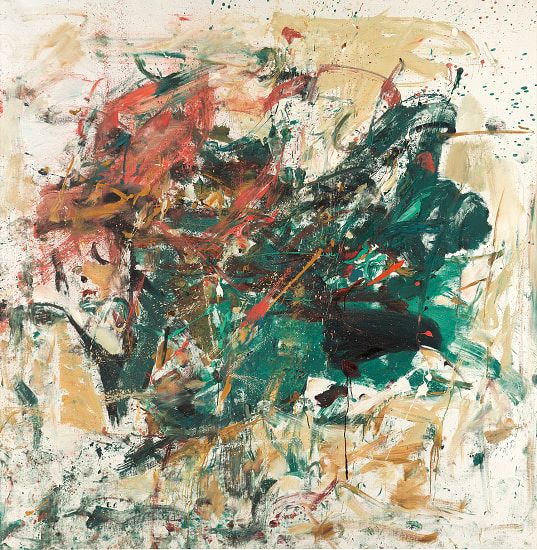 Joan Mitchell's 1962 Noël achieved a remarkable $11 million.
Discover More
Jill Weinberg Adams on Joan Mitchell >
Gerhard Richter: Truth in Abstraction >
Kevin Young on Jean-Michel Basquiat >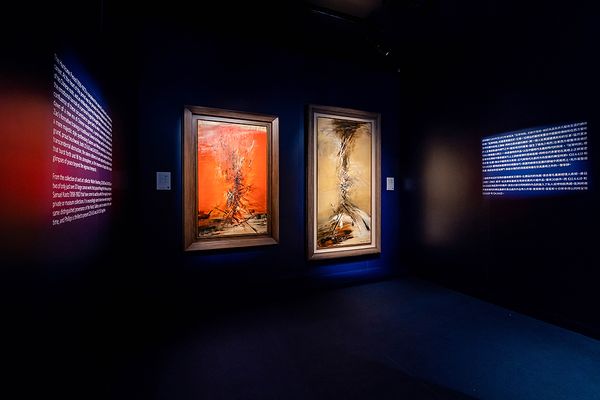 20th Century & Contemporary Art
The Highest-Ever Total for an Art & Design Auction Series Staged by Phillips Asia at $35 Million
On the heels of Phillips' New York Evening Sale, our Hong Kong Art Evening Sale realized a total of $25.7 million, a near 10-percent increase from the previous year's result. The pace of the sale was set by the opening lot, a painting by Matthew Wong, as we continue to debut works by fresh-to-the-market names in Asia. The Evening Sale was highlighted by two masterworks by Zao Wou-Ki from the artist's Hurricane Period, 22.6.63 and 24.10.63, which sold for a total of HK$100 million to the same private Asian collection, meaning these two works continue to bear the same provenance as they have since the initial acquisition from the distinguished Kootz Gallery in 1963. The response to 22.6.63 captivated the saleroom, and resulted in 8 minutes of competitive bidding. The sale saw standout results for high-in-demand artists, with works by Nicolas Party, Genieve Figgis, Daniel Arsham, and Eddie Martinez all selling above their high estimates.
Phillips also set the highest total for a Hong Kong Day Sale in company history at $9,365,400, with new auction records for six artists, including Claire Tabouret, Maria Taniguchi, Cleon Peterson, and Ruben Pang. We are particularly proud to have had the opportunity to support Design Trust with a dedicated section, which was 100% sold, and we are very grateful to the international art and design community who came together to support such an important cause.
We have always taken pride in championing emerging artists alongside blue-chip names in our Day Sales and are delighted to have achieved 6 new auction records for artists who are newer to the secondary market. —Jonathan Crockett, Chairman, Asia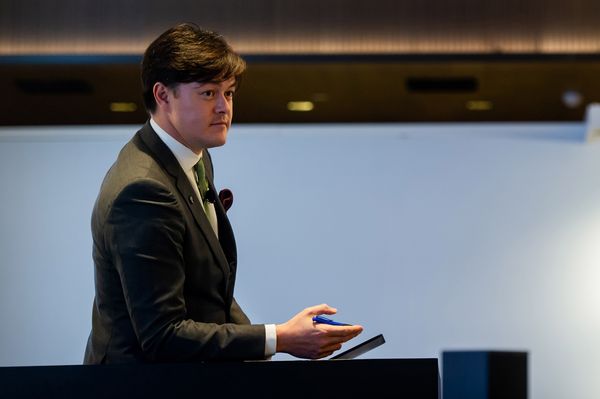 Jonathan Crockett, Chairman, Asia.
Discover More
Important Highlights from Phillips' Hong Kong July Auctions >
Daniel Arsham's Revisionist Future >
Phillips x Design Trust Charity Auction >

20th Century & Contemporary Art
The Highest-Ever Result for a New Now Sale in London with $4.6 Million
Marking the highest-ever result for a New Now sale in London and with solid sell-through rates of 93% by value and 87% by lot, we saw notably strong prices achieved for works by Eddie Martinez, Amoako Boafo, and Nina Chanel Abney. There was great depth of bidding with a 50% increase in online bidders from this time last year and collectors from over 50 countries around the world taking part resulting in 70% of the sale total selling online. The broad variety of works and the emphasis on young artists offered in New Now demonstrates a healthy market across the board. We're especially pleased to have set new world auction records for Iryna Akimova, Carlo Rea, and Marcus Jahmal, among others.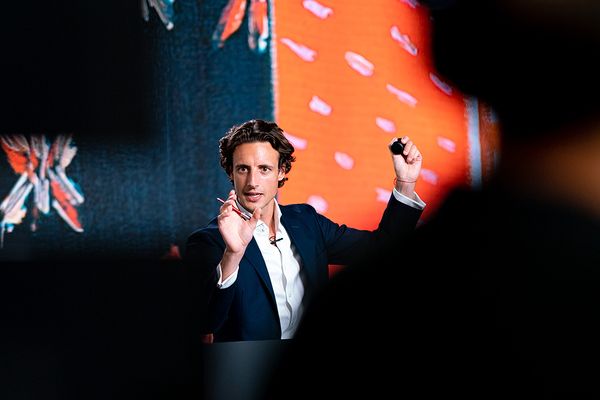 Principal auctioneer Henry Highley during our New Now London Sale.
Discover More
Energy & Dynamism: Eddie Martinez >
The Collections of Jan Hoet & Karel Geirlandt >
Who Are the YBAs? >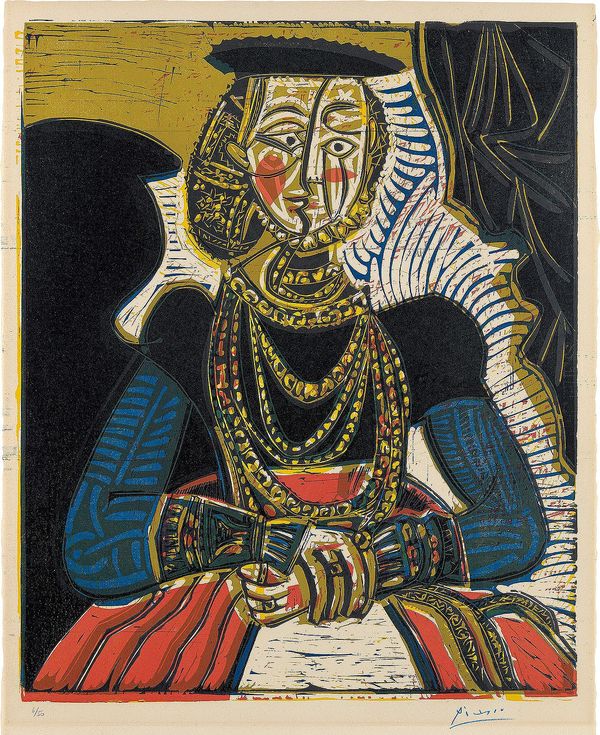 Editions & Works on Paper
Unprecedented Digital Engagement Achievies $5.38 Million and Sets 52 Auction Records
Our Editions & Works on Paper Sale saw an unprecedented level of worldwide digital engagement, more than $2 million achieved via online bidding, more than 1,100 online bidders, and nearly half of all the works achieved prices above the high estimate. These results reinforce the success of Phillips' unique curation of modern and contemporary prints, multiples, and works on paper. Phillips demonstrated a particulate strength with modern works highlighted by Picasso's most important linocut Portrait de jeune fille, d'après Cranach le Jeune (Portrait of a Young Woman, After Cranach the Younger) from 1958, which achieved a new world auction record of $728,000. Works by Lichtenstein, Richter, Thiebaud, and Warhol performed particularly well with examples by each artist soaring above presale estimates.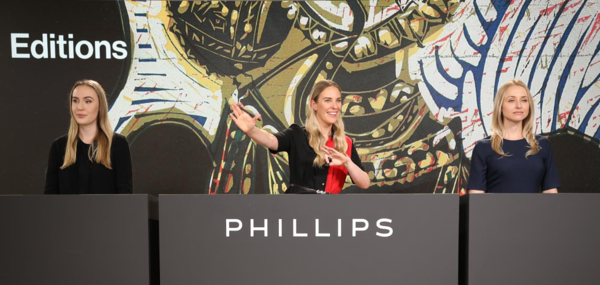 Head of Sale, Editions, Rebecca Tooby-Desmond sells Picasso's iconic portrait.
The Day sale demonstrated similar enthusiasm with additional record prices set by Ruscha, Haring, Saul, Bradford, Condo, Hirst, and others. We were also thrilled to see that the works sold by The Museum of Modern Art Sold to Benefit the Acquisitions Fund found huge enthusiasm and equally strong results.
Discover More
Modern Masterworks on Paper: Picasso >
Modern Masterworks on Paper: Kandinsky >
VR Walkthrough: Editions & Works on Paper >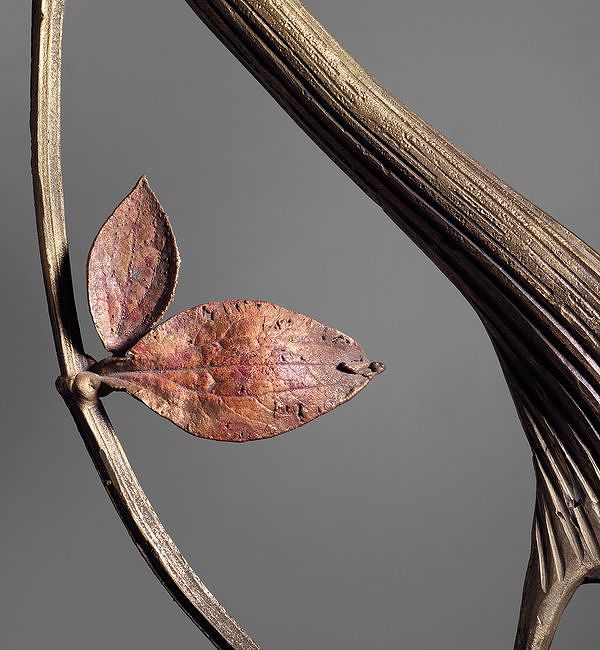 Detail of Claude Lalanne's Unique low table, 1998, which sold for $387,000.
Design
London Design Sale Realizes $6.5 Million, 33% Above the Pre-Sale High Estimate
Phillips' live auctions resumed in London in June with a record-breaking Design sale. Originally scheduled to take place in March, the auction was held in Phillips' new purpose-built saleroom at 30 Berkeley Square. The virtual auction room, with live streaming online to an international network of bidders, as well as a video wall connecting Phillips' specialists from around the world, saw collectors from 38 countries placing bids in real time over the phone, online and via the Phillips App. The interest from clients during the preview and throughout the auctions was unprecedented, reflecting huge demand.
During the sale, as works were soaring above their estimates, I felt uplifted for our clients who placed trust in us with their properties. —Domenico Raimondo, Head of Design, Europe and Senior International Specialist
Discover More
Jochen Eisenbrand's Design Favorites >
The Whimsical and the Tropical: A Unique Table >
Kuramata's 'Miss Blanche' Chair >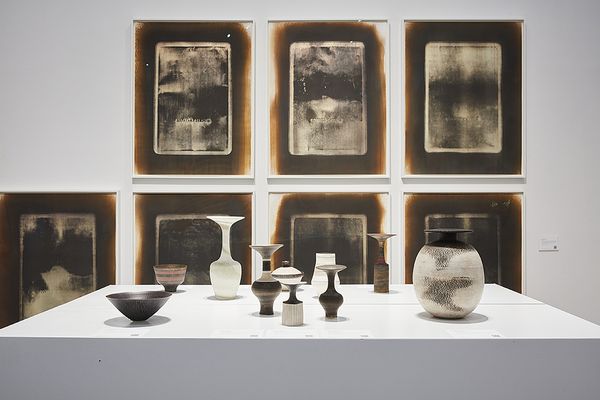 Ceramics from the collection of Claire Frankel, including Footed Bowl by Lucie Rie, which set a new record at $225,000.
Design
New York Design Sale Achieves $3.5 Million and Six New World Auction Records
This season, we were thrilled to showcase rare ceramics by British ceramist Lucie Rie from the collection of Claire Frankel, with Footed Bowl smashing its presale estimate of $25,000 - $35,000 selling for $225,000 and achieving a world record. We are also thrilled that the Crochet Chair by Marcel Wanders tripled its presale estimate of $25,000- $35,000 selling for $93,750 and also setting a world record. World auction records were also set for Ron Nagel's Designated Diver at $36,250 alongside Bruno Gregory's Unique "Integrated System (Construction 2)" vanity at $16,250. Other highlights demonstrated a strong market for design including Alberto Giacometti's "Tête de femme" table lamp, which soared past its estimate of $120,000 - $180,000 selling for $325,000, Studio Job's Cabinet, from the "Robber Baron" series, which more than doubled its presale estimate of $40,000 - $60,000 selling for $150,000, and Max Ingrand whose Illuminated mirror, model no. 2044 tripled its presale estimate of $20,000-$30,000 selling for $93,750.
We witnessed active global competition for this diverse range of material and our sale enjoyed robust digital engagement with nearly 200 online registrants for a total of nearly $200,000 online sales. —Cordelia Lembo, Phillips' Head of Design New York
Discover More
Lucie Rie from the Estate of Claire Frankel >
Welcome to Rosie Assoulin's World >
Dystopia and Decadence: The 'Robber Baron' Series >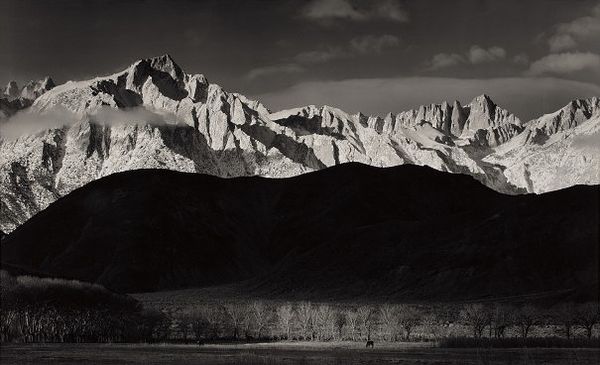 Ansel Adams Winter Sunrise, Sierra Nevada from Lone Pine, California achieved a remarkable $412,500.
Photographs
New York Photographs Sets Six New Auction Records with a Sale Total of $4.1 Million
The high level of pre-sale interest and the spirited bidding in our auction rooms provided a resounding demonstration of the resilience of the Photography market. We set six new artists records and achieved a remarkable $412,500 for the rare mural-sized Ansel Adams Winter Sunrise, Sierra Nevada from Lone Pine, California, while more than doubling the high estimate at $162,500 for Peter Beard's iconic Ruhuti Valley (Aberdare Forest, Kenya), record-class rhino [circa 47"] for The End of the Game. This was a groundbreaking sale for Phillips in which we introduced our new digital viewing experiences to our worldwide Photographs clients and livestreamed the excitement of the salesroom across two sessions out of London and New York.
Discover More
Ansel Adams: The Photograph as Mural >
Stephen Shore on 'American Surfaces' >
Robert Frank in 'U. S. Camera' >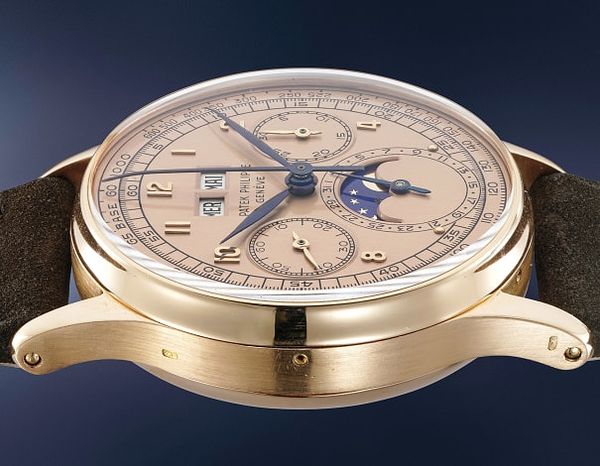 Patek Philippe's pink gold perpetual calendar chronograph wristwatch sold for $3,565,224.
With over 2,000 online registrants we had close to ten times more bidders than lots on offer showing the increasing growth of the market both in size and depth. —Aurel Bacs, Senior Consultant Bacs & Russo and Alex Ghotbi, Head of Watches, Continental Europe and Middle East
Watches
First Live Watch Auctions of 2020 Achieve $47 Million Total Between Geneva and Hong Kong
Phillips in Association with Bacs & Russo resumed its live watch auctions with the Geneva Watch Auction XI, achieving a total of $31,720,869 and selling 100% by lot and 100% by value. This marked the first live watch auction in 2020 and saw numerous world records achieved across multiple watch brands. Despite the current climate, Phillips continues to attract an increasing number of collectors, with bidders from across 70 countries raising their paddles, including an unprecedented number of over 2,000 online bidders, double that of May 2019. This is both the first ever White Glove sale and the highest sale total for a non-thematic various owner watch auction, exceeding the May 2019 sale total by 20%. The tightly curated offering of 210 collector watches of exceptional quality was highlighted by the four Patek Philippe cover-lots, property of watch industry titan Mr. Jean-Claude Biver.
Discover More
The Patek Philippe 3448 in White Gold: A Healing Experience >
Specialists Pick: Highlights From The Geneva Watch Auction XI >
The Eternal Appeal of Cartier Wristwatches >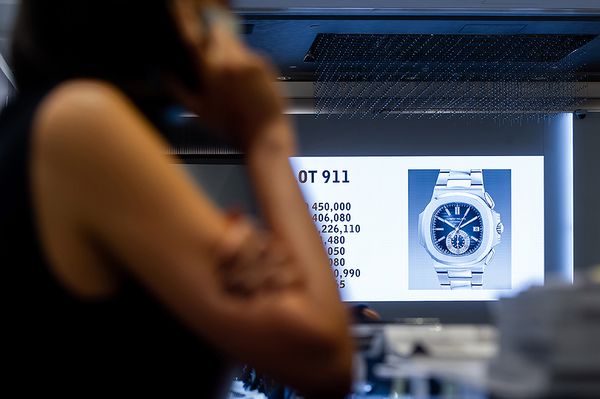 Watches
Unprecedented Participation for a Hong Kong Live Watch Auction, Doubling Online Bidders from Spring 2019
Following the success of the White Glove watch auction held by Phillips in Association with Bacs & Russo in Geneva, the highly-anticipated Hong Kong Watch Auction X totalled $14,003,595, with a sell-through rate of 99.24%. Our tenth watch auction in Hong Kong brought together a carefully curated group of timepieces to the community of watch collectors. This season we continue to see astonishing international participation, with bidders hailing from across 50 countries, raising their paddles in the saleroom, over the phone and online, including a record number of 1,200 online bidders, the most in any live auction held by Phillips in Asia in company history.
93% of lots received online bids with 50% of timepieces and half of the top 10 lots selling to online participants, demonstrating how Phillips' worldwide community of collectors have entrusted us with some of the world's finest collectors' watches. —Thomas Perazzi, Head of Watches, Asia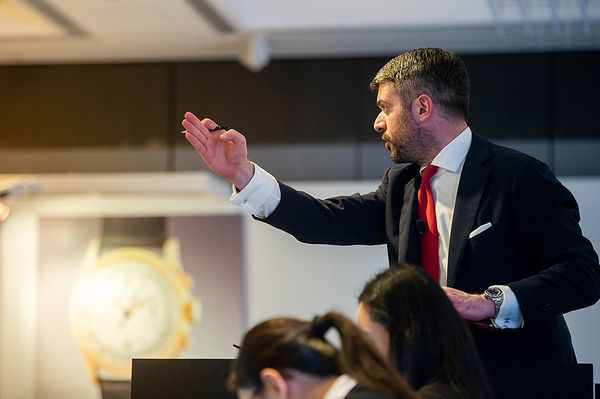 Thomas Perazzi, Head of Watches, Asia.
Discover More
The Beauty and Art of A. Lange & Söhne >
A Quick Guide To Modern Patek Philippe World Timers >
What You Should Know Before Starting Your Own Watch Collection >

Jewels
Hong Kong July Sale of Jewels & Jadeite Saw a 54% Increase Since Spring 2019
Our long-awaited Hong Kong July sale of Jewels and Jadeite realized $6 million, a 54% increase over the previous year's sale. The percentage by lot and value demonstrates our sustained and steady growth in the region. The auction also saw a record number of online bidders from 20 countries and regions, with a 163% increase on the previous year, further proof that jewellery is one of the most popular collecting categories in Phillips' digital saleroom. The sale was led by a spectacular emerald and diamond ring, which achieved $1,180,350. Signed jewels by some of the world's most renowed jewellery houses such as Harry Winston, Bulgari, and Graff continue to realize strong prices, with a fine and classic diamond ring by Harry Winston realising $1,133,910. In line with the growing interest in conch pearls from collectors worldwide, an elegant conch pearl diamond necklace by Karen Suen ignited confident bidding, eventually selling for $217,687.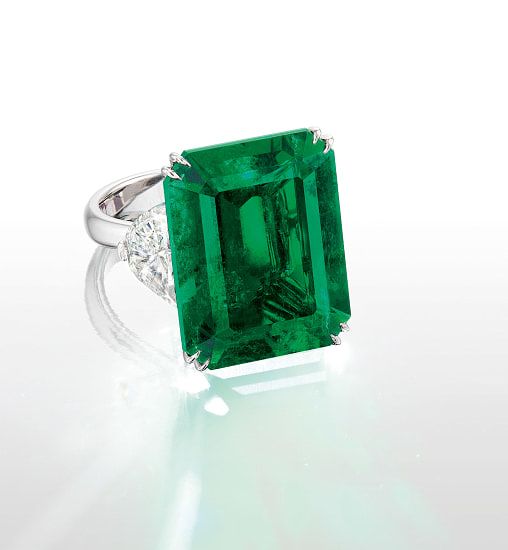 An Exceptional and Very Rare Emerald and Diamond Ring sold for $1,180,350.
Discover More
Healing Talismans: Emeralds >
The 'New Look' of Haute Joaillerie >
Yellow Diamonds: The Perfect Glow >