Design installed in our Berkeley Square Galleries. Available to view by appointment, 15 - 19 June.
Jochen Eisenbrand is Chief Curator at the Vitra Design Museum in Weil am Rhein, Germany. In this role, Mr. Eisenbrand has curated exhibitions and written extensively about some of the most prominent figures of 20th-century architecture and design, including Alvar Aalto, Louis Kahn and George Nelson. Last year, Phillips partnered with the Vitra Design Museum to publish the Atlas of Furniture Design, a comprehensive overview of the most significant works and designers of the past 230 years. Below, Eisenbrand takes us through his favorite works from our upcoming sale of Design, including pieces by Finn Juhl, Ettore Sottsass, Jr. and Gio Ponti.
Lot 21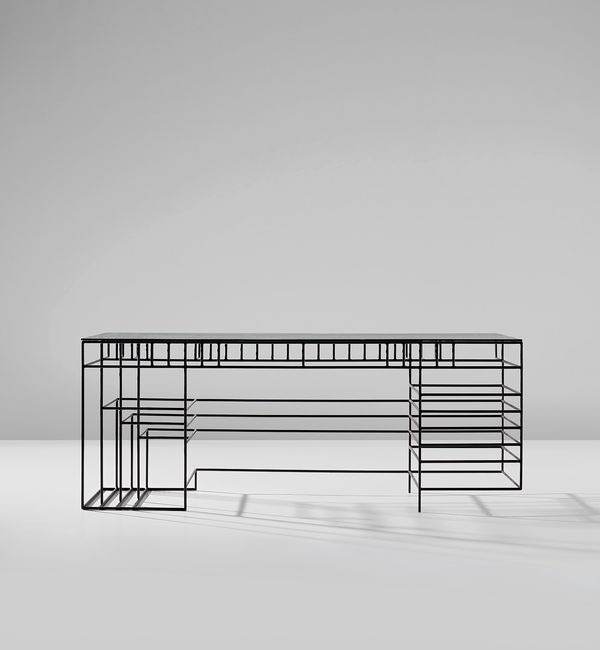 Giovanni Ferrabini Unique Prototype Desk, 1950s. Estimate: £6,000 - 8,000.
"A desk with a beautifully light appearance, as if drawn into the air without any interruption and then realized in slender steel rods."
Lot 24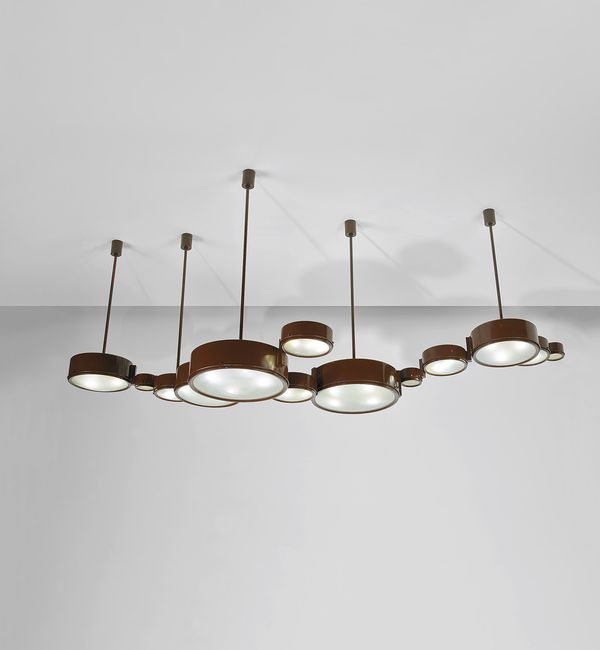 Gino Sarfatti & Studio BBPR Unique ceiling light, designed for a private commission, Turin, circa 1962. Estimate: £60,000 - 80,000.
"Sarfatti was one of the great pioneers of modern lighting design. This piece that was created almost sixty years ago but looks as if it was designed only recently is a case in point."
Lot 71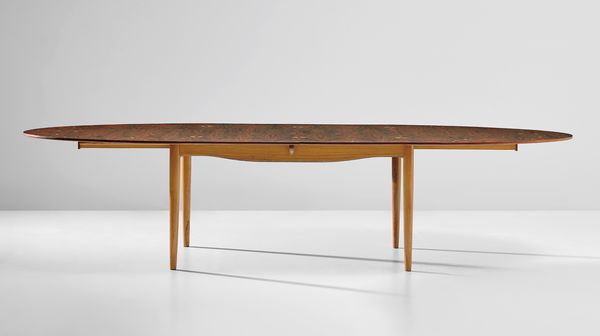 Finn Juhl Extendable dining table, model no. FJ 49, 1948. Estimate: £18,000 - 24,000.
"In his own house, Finn Juhl executed a kind of furniture Darwinism, keeping only those of his own designs that he liked best. The table was among them. I greatly enjoy its simple elegance."
Lot 84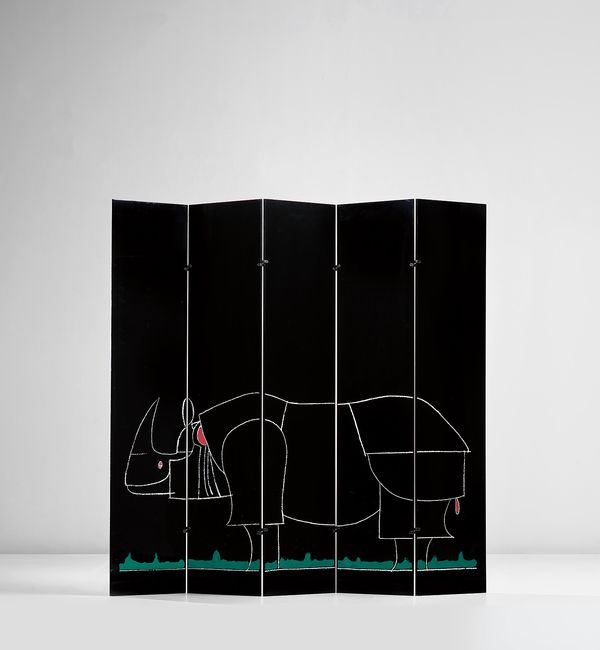 François-Xavier Lalanne and Kazuhide Takahama 'Rhinocéros' five-panelled screen, from the 'Ultramobile' series, 1971-1976, Estimate: £20,000 - 30,000.
"I am a fan of Lalanne's animal furniture and like the graphic quality of this piece."
Lot 94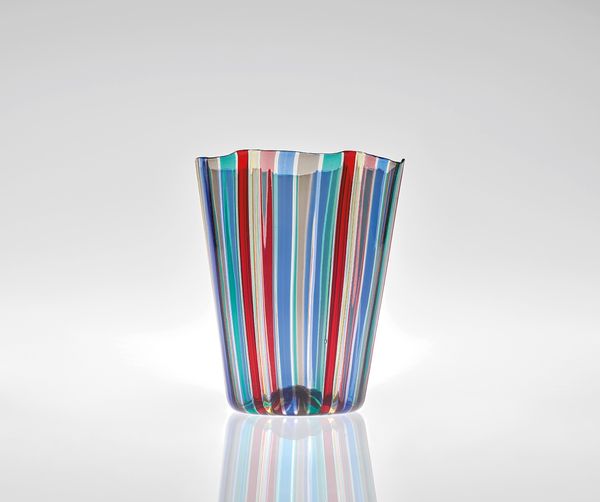 Gio Ponti Vase, model no. 3703, 1946-1947. Estimate: £2,000 - 3,000.
"A challenge to find the flowers to equal this play of colors."
Lot 104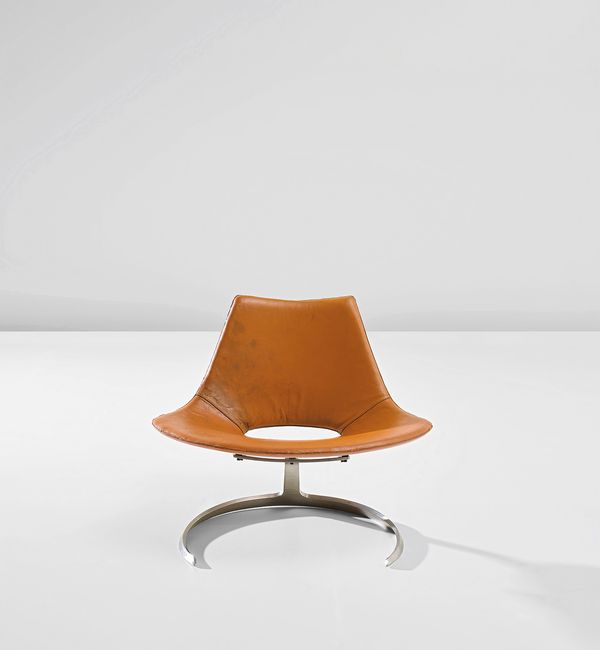 Preben Fabricius and Jørgen Kastholm 'Scimitar' lounge chair, model no. IS-63, 1962. Estimate: £4,000 - 6,000.
"A lounge chair that speaks of the 1960's allure and glamour of space travel, but in a timeless way."
Lot 108
Ettore Sottsass, Jr. Plate, circa 1958. Estimate: £3,000 - 5,000.
"One of a series of magnificent enamels that Sottsass created as artistic director of the Sestante Gallery reflecting his exposure to American Abstract Expressionism. A testimony to his masterful work with color."
Lot 153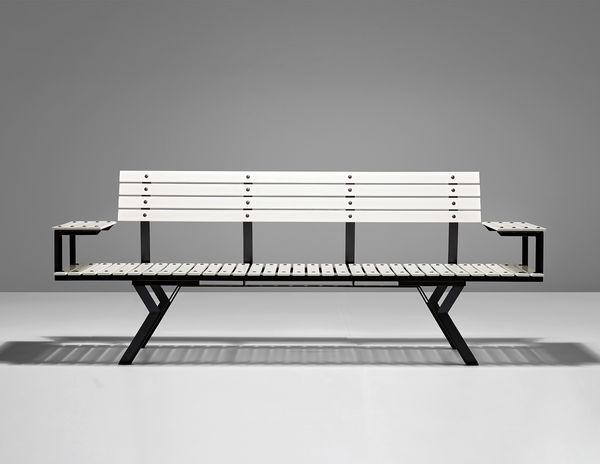 Walter Baggio and Maria De Vivo Garden bench, circa 1959. Estimate: £5,000 - 7,000.
"What could be an ordinary garden bench is elevated to another level by the reduced use of black and white reminiscent of a piano keyboard and the generous armrests with ample space for placing summer cocktails."
Lot 157
Gio Ponti 'Diamond' flatware service, 1954-1958. Estimate: £8,000 - 12,000.
"Faceted rhomboid shapes were a recurrent motif in Ponti's design. What simpler and better way to show how the reflection of light changes our perception of one and the same type of surface."
Learn more about Vitra Design Museum >