Karel Appel Untitled, 1963. Estimate: £10,000-15,000.
New Now, London.
Perhaps more than a critic, a curator and a collector, Jan Hoet was, as expressed by the former Belgian prime minister Elio di Rupo at the time of his passing, "a father'" to his nation. Looking at Hoet's personal and public achievements – including his own prodigious collection of works – amounts to understanding the great advancement Belgium undertook in the mid-1970s. Inspired by Karel Geirlandt, whom he described as his "second father" and a "revolutionary" spirit, Hoet transformed what had been erected in 1975 by Geirlandt as the Ghent Museum of Contemporary Art into S.M.A.K. – Belgium's most revered contemporary art institution. The first Belgian museum devoted to contemporary art, the Ghent Museum of Art was housed under the roof of the Museum of Fine Arts, and directed by Hoet from as early as 1975. Under his direction, the collection grew and the museum gained international fame; it would not be until twenty years later, in 1999, that its contemporary collection would have its own autonomous space, erected opposite the Museum of Fine Arts and renamed S.M.A.K.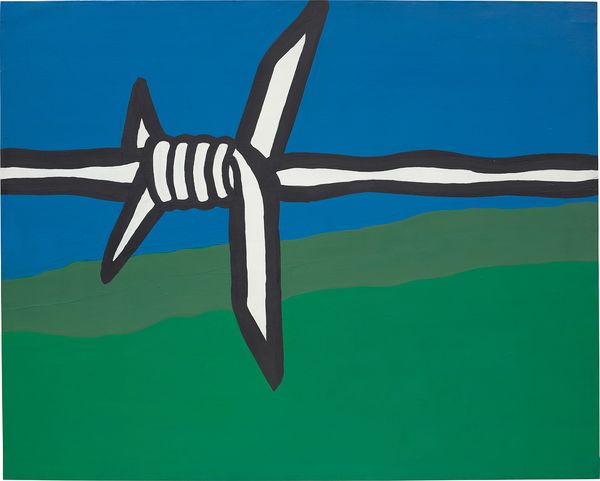 Raoul de Keyser Gampelaere omgeving, 1967. Estimate: £30,000-50,000.
Hoet did not merely occupy space in the institutional realm of the art world. He was furthermore a driving force for artists themselves, as his curatorial ideas nurtured their artistic impulses and vice versa. He was in conversation with contemporary artists his whole life, dedicating himself fully to the idea that the present and the future were more imperious, more essential than the past. In 1992, Hoet curated what became the most popular documenta exhibition – documenta IX, which ran under the poetic motto "From body to body to bodies." In this ninth formulation of the exhibition, he tackled issues orbiting the subjects of physicality and the inherent politics surrounding the body. "At a time in which the human race is confronted more than ever with such dangers as AIDS and multinational wars, nuclear catastrophes, and global climate disasters, at a time in which threats are growing increasingly abstract and the fears more and more diffuse, I see reflection on the physical conditions of life as an appropriate answer," he wrote.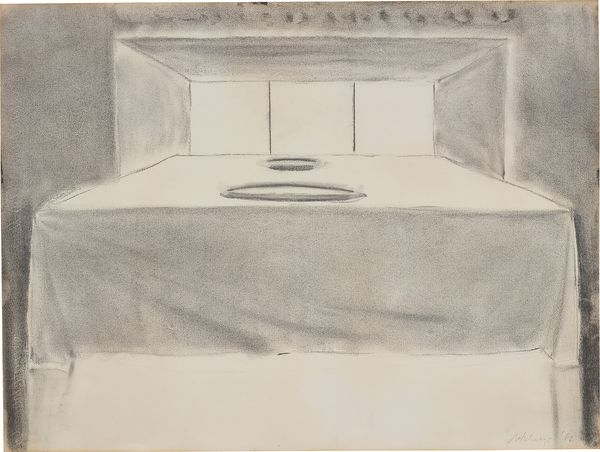 Richard Artshwager Untitled, 1982. Estimate: £5,000-7,000.
Aside from casting a tremendously positive social impact on the Belgian and indeed international public, Hoet furthermore nourished his passion for art through building a collection of his own, where household Belgian names mingled with those of established international figures. Overall, the works from Hoet's collection are tied by their common sense of foresightedness, as well as an attention to form, color and space, that reflected concerns of the modern, abstract and figurative artistic movements of the time. His Richard Artschwager drawings are as poignant as his buoyant Raoul de Keyser; meanwhile, his Karel Appel and Jean Tinguely works boast a compositional rigor that translates into smooth linework and pictorial density, at times married with colorful explosions. It is undeniable that the soul of the collector pulsates in each of his aggregated treasures, amounting to a full picture that is as movingly personal as it is radiant.