After Jean-Michel Basquiat, Portfolio I (one of four screenprints), 1983-2001. Sold for $604,800. Editions & Works on Paper New York.
Favorite Artist: Jean-Michel Basquiat
2021 was a big year for Jean-Michel Basquiat's inimitable art at Phillips — several works across Editions, 20th Century & Contemporary Art, and yes, even a full-sized door achieved impressive totals. Emblematic of the artist's frenetic pace and output, Portolio I was a standout series from Editions & Works on Paper, and our review was among the most-read articles of the year.
Favorite First Reveal: George Condo's Sketches of Jean Louis
Few artists have dedicated their careers as singularly to one mode as George Condo has to portraiture. Sketches of Jean Louis is an exceptional example of his cherished black-and-white portraits. Charlotte Raybaud, our head of evening sale in Hong Kong, spoke about the mysterious figure behind the work.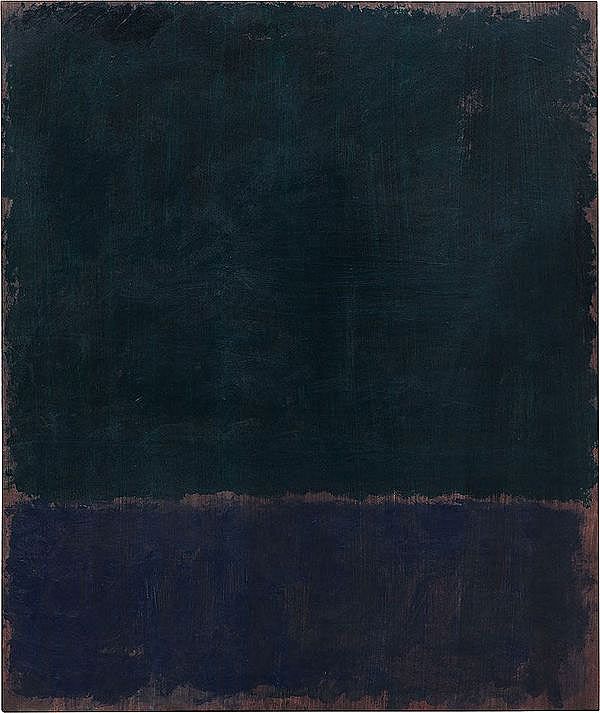 Favorite Long Read: The Rothko Effect
Why does art move us? The emotive, religious aura associated with Mark Rothko has been documented for decades — but what is actually happening to us when we are truly moved by a work of art? When it comes to Rothko, the experience offers an transformative connection with the sublime object of abstraction.
Favorite Provenance: Aristotle Onassis' "Superyacht"
Stranger than fiction and larger than life: the story of a Winston Churchill painting and the world's largest yacht is about as top drawer as it gets. "[T]o be the recipient of [a Churchill painting] was the sign that you meant a great deal to him," Andrew Paine Bradbury notes. "Besides, what else could one gift a man like Onassis, who had, as the saying goes, everything."

Peter Beard, Prometheus figure with vultures feeding . . . Bacon Studio @ 7 Reece Mews, London SW7, 1976. Sold for $207,900. Photographs New York.
Favorite Duo: Peter Beard and Francis Bacon
Over the course of several days in 1976, Peter Beard captured the creation of Francis Bacon's monumental Triptych within the splendid chaos of the painter's famously cave-like London studio in Reece Mews. Beard's indelible study of Bacon's space illuminated a masterpiece and documented one of the great artistic friendships of the 20th century.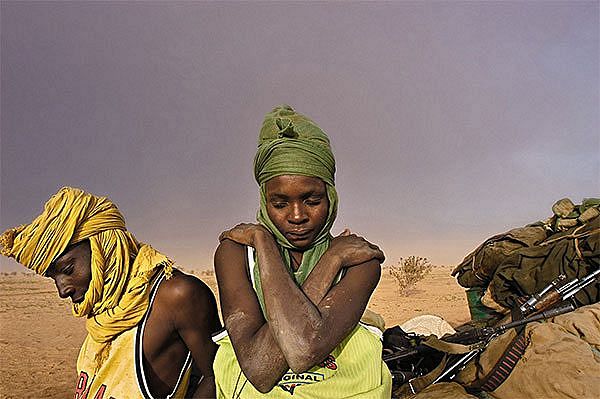 Lynsey Addario, Darfur Sandstorm, 2004. Photographs London.
Favorite Cause: The Ian Parry Scholarship
This year, we had the honor of working with the Ian Parry Scholarship in presenting the work of 22 photographers who embody the human essence of photojournalism. The works on offer gave a breadth of selection for collectors, from artists well-known to auction like Edward Burtynsky and Richard Mosse, to an array of impressive auction debuts including Nanna Heitmann and Lynsey Addario, all in benefit of the scholarship's goal to support the photographers who capture the world in all of its complexity.


Favorite Collection: Enea Righi
Renowned Italian collector Enea Righi spoke with us about his extensive collection of contemporary art, built up over 35 years and comprising over a thousand works. The collection tells the story of art from the 1960s to the present day, representing Enea Righi's true vision that has never been swayed by market trends.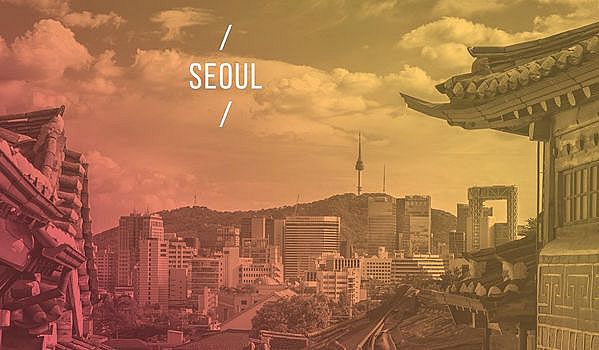 Favorite Destination: Seoul
With its dynamic blend of old and new, traditional and cutting-edge, Seoul has quickly become a global destination for art and culture in recent years. Jane Yoon, Phillips' Regional Director in Korea, took us on a tour of her favorite spots and showed us how the city embraces its art scene with international appeal.
Take a tour of the rest of the Art Lover's Guide series: Porto, Rio de Janeiro, and Seattle — no passport required.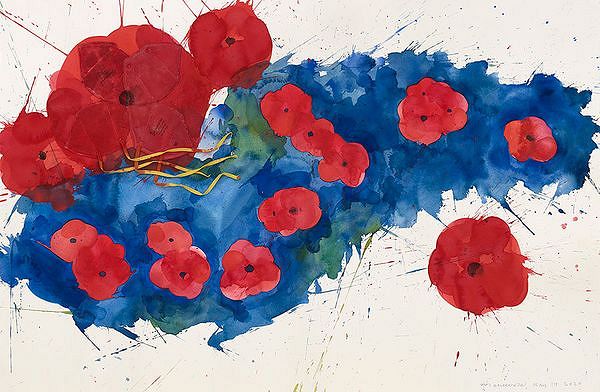 Favorite Exhibition: Brian Clarke: Vespers
Phillips X and HENI presented a spectacular exhibition of works by architectural artist and painter Brian Clarke. The debut exhibition of Clarke's extensive series of watercolours on paper at 30 Berkeley Square was open to the public from August to September of this year, and the artist himself spoke with Phillips Global Chairwoman Cheyenne Westphal ahead of the exhibition.


Favorite Interior: Jean Dunand's 'fumoir'
If anyone had a resolution to quit smoking in Paris in the 1930s (although that seems unlikely), there would have been nowhere quite like Jean Durand's fumoir to have one last puff. Elie Massaoutis, Head of Design, France, took us on a tour of Jean Dunand's Art Deco masterpiece, Les Palmiers, an elaborate smoking room which stands as time capsule containing the highest social and cultured interactions of Paris in the era.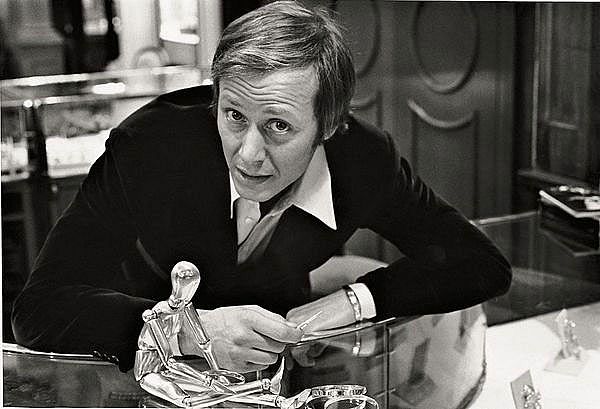 Aldo Cipullo at his dedicated vitrine in a Cartier boutique, c. 1970. Courtesy Renato Cipullo. All Rights Reserved.
Favorite Jewelry Designer: Aldo Cipullo
Cartier's 'Love Bracelet' transcended the rarefied jewelry world to become an icon of modern design. Yet until recently, the name of its creator, Aldo Cipullo, was little known. Jewelry scholar Vivienne Becker went into the history of "the man, who, quite simply, made jewelry modern."
Favorite Watch: Rolex 'Deep Sea Special'
Having equipped explorers on alpine missions and military armed forces in their professional line of work, Rolex sought out to conquer the deep seas in the 1950s. The result was the 'Deep Sea Special', an extraordinary and museum quality stainless steel and gold ultra-deep dive wristwatch, and one of the most fascinating and historically relevant timepieces of the 20th century.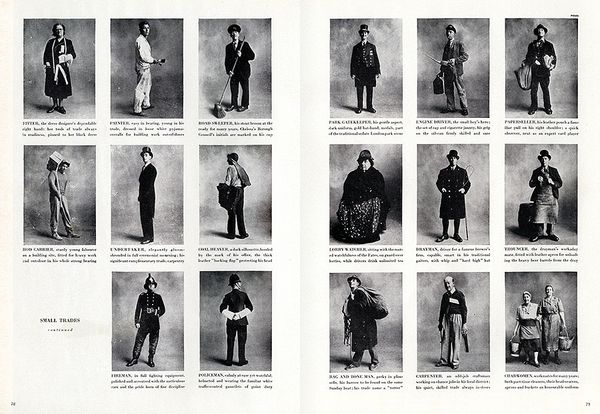 Penn's London Small Trades in Vogue Britannica, February 1951. Credit: Condé Nast.
Favorite Photographer: Irving Penn
Irving Penn's iconic portraits of workers with the clothes and tools of their trades documented the vanishing history of the small trades. ULTIMATE Irving Penn, Phillips' curated selection of 10 exceptional platinum-palladium prints from the iconic series, brought to life the extraordinary calibre of the works as a testament to Penn's standing as one of the most acclaimed artists of the 20th century.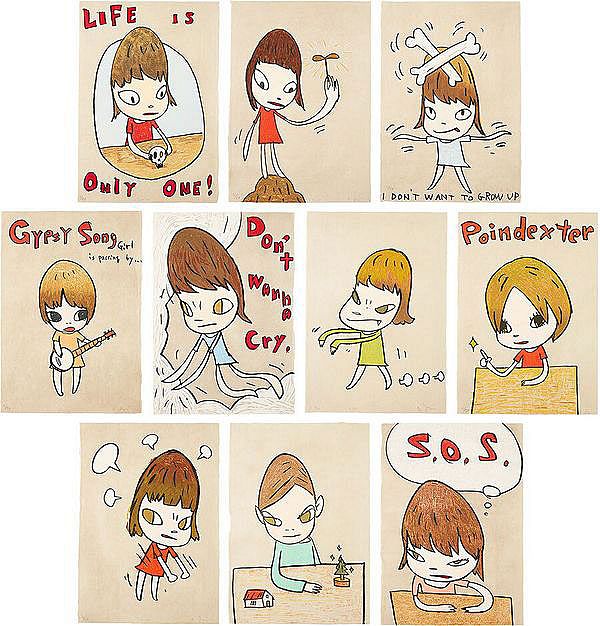 Yoshitomo Nara, Untitled Portfolio, 2010. Editions & Works on Paper. Sold for $756,000. © Yoshitomo Nara
Favorite Q&A: Japanese Art & Collecting
Two Phillips colleagues log on to a Zoom call. Over the course of a discussion ranging from traditional craft to today's collector trends in Japan, artist and Senior Client Advisor based in London, Iori Endo, and International Specialist in New York, Takako Nagasawa, offered insight on contemporary Japanese art. Yoshitomo Nara and Yayoi Kusama in particular, they say, exemplify a series of concepts that interrelate the country's rich historical traditions with audiences around the world.
Phillips 2021: A Record-Smashing Year
---
Recommended Reading
Phillips 2021: Editors' Picks >