Max Ernst, Pyramid Lake, 1946. Sold for £627,500. 20th Century & Contemporary Art, London.
Maximiliana: Max Ernst from the Collection of Peter Schamoni
Phillips' celebration of all things Max Ernst included a special sale from the collection of friend and collaborator Peter Schamoni. Playing on the artist's themes of astronomy and Surrealism, we elisted astrophysicist Ravid Helled to explore breakthroughs in 20th century planetary science alongside Ernst's works to bring the stars down to earth.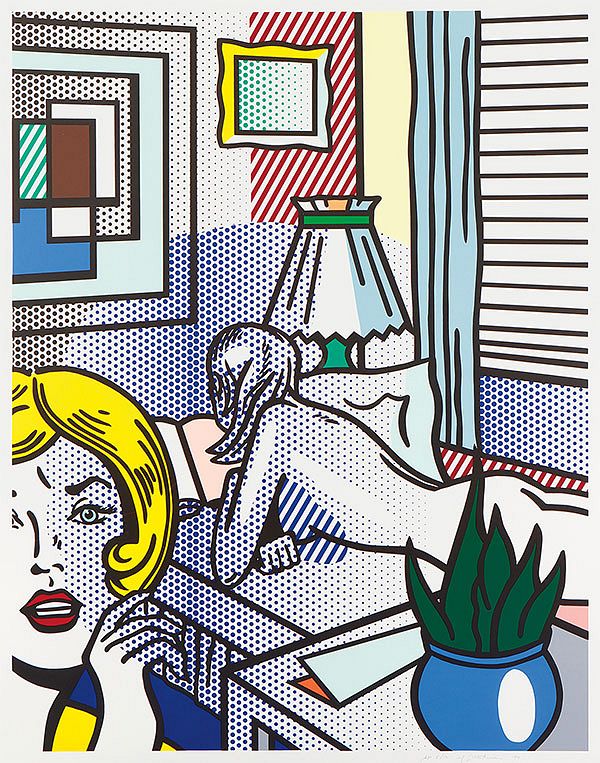 Roy Lichtenstein, Roommates, from Nudes Series, 1994. Sold for $428,400. Editions & Works on Paper New York.
If Artists Were Roommates
Inspired by Roy Lichtenstein's playful Roommates scene, we challenged our Editions team to imagine what different artists would be like as roomies. Word to the wise: keep track of which books you lend to Francis Bacon.
Read more from the series, including If Artists Were... instruments, recipes, and verbs.
100 Years of Joseph Beuys
Remembering Beuys' life and work over the past century, with 2021 marking the celebration of the artist's centennial.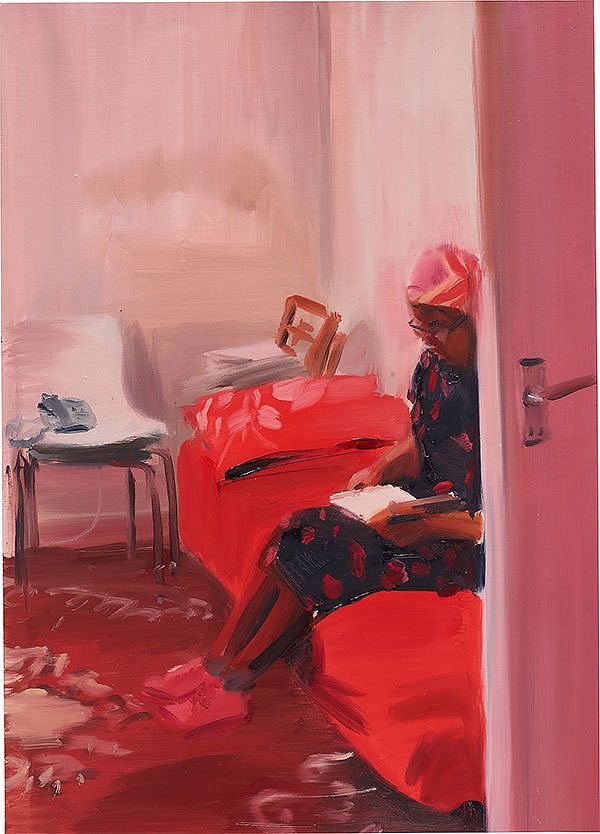 Caroline Walker, Joy, Hackney II, 2017. Sold for £20,160. Wired Online Auction.
In Conversation with Caroline Walker
Phillips' Wired Online Auction featured a standout work from Caroline Walker. In her practice, the artist documents and reflects on the particular kind of "women's work" that goes largely unnoticed in everyday life. We caught up with Walker about painting Joy, Hackney II, her recent exhibition, Nearby, at GRIMM New York, and her plans for the future.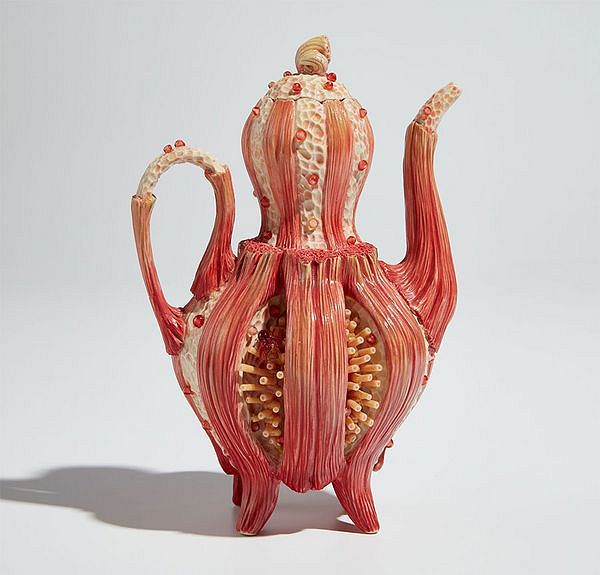 The Prompt: Bonnie Seeman 'Teapot'
Our writing series "The Prompt" joins art and fiction to create narrative worlds around works in Phillips' upcoming auctions. This year saw several wonderful pieces encompassing diverse genres and voices across design, paintings, editions, and more. Elizabeth McCracken led the way with a piece inspired by a fantastical Bonnie Seeman teapot.
Can't get enough? Check out more stories from the series by Angela Readman, Meg Pokrass, and Beth Lisick.
Significant Forms: The Collection of John Driscoll
"Like many vital and flourishing things, John Driscoll's ceramics collection began with an egg." Ahead of The Art of Fire: Selections from the Dr John P. Driscoll Collection, Glenn Adamson examined the gallerist and collector's meticulous approach and lifelong admiration for the craft.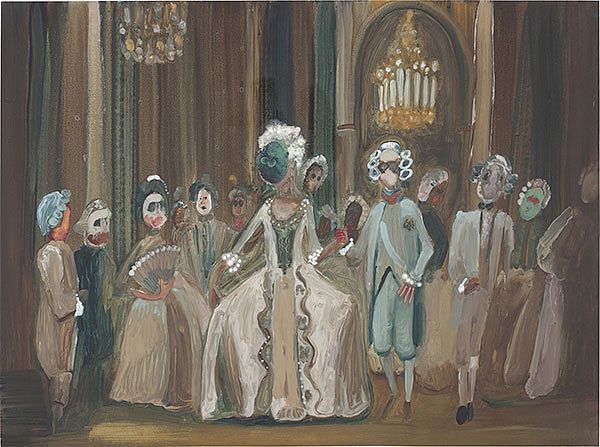 Genieve Figgis, House of Masks, 2013. Sold for £113,4000. New Now London.
How Genieve Figgis Inspired 'Bridgerton'
Costume designer Ellen Mirojnick compared designing for Bridgerton to preparing a beautiful feast — one in which the display is so overwhelmingly enticing that your hand hesitates as it reaches for the first selection. The designer, who has worked with icons from Audrey Hepburn to Zendaya, has, time and again, cited one primary inspiration for her designs: contemporary Irish artist Genieve Figgis.
The Giacometti Family
Phillips was proud to sponsor La Fondation Maeght's unique exhibition of the famous Giacometti family: an artistic dynasty of painters, sculptors and architects. The exhibition took as a its starting point Alberto Giacometti — the most famous member of the family, whose emblematic, threadlike sculptures are recognised worldwide — showcasing his work alongside that of his father Giovanni and his cousin, Augusto, both major figures in Swiss painting at the start of the 20th century; as well as his two brothers, Diego, a talented sculptor and designer, and Bruno, renowned for his contributions to post-war Swiss architecture.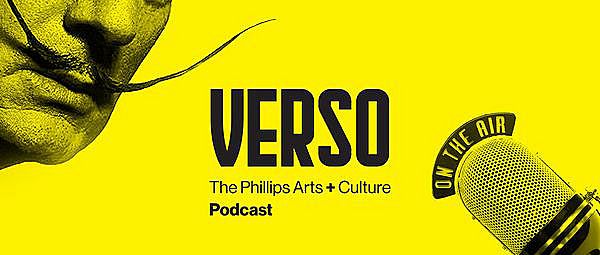 VERSO
Hosted by writer, actor, and storyteller Beth Lisick, Phillips' very own arts and culture podcast brings together two art world figures for an intimate conversation about what's on their minds. VERSO is available to stream on Fireside, Spotify, and Apple Podcasts.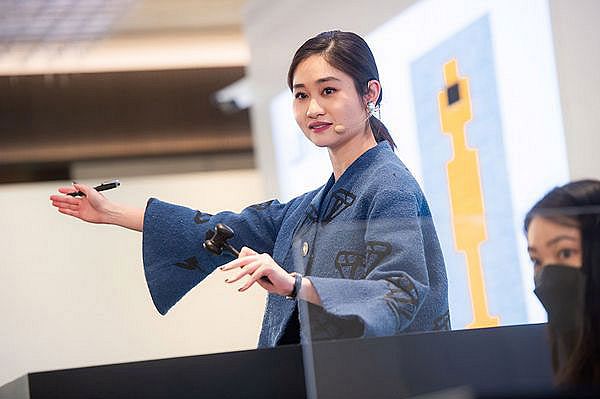 Auctioneer Danielle So.
Rituals, Gavels, and Becoming an Auctioneer
Danielle So, Associate Specialist, Head of Day Sale, Hong Kong, offered insights into her new role — and how she found her auctioneering style. Giving a bit of advice to those looking to hammer things down, So says "a gavel should choose you."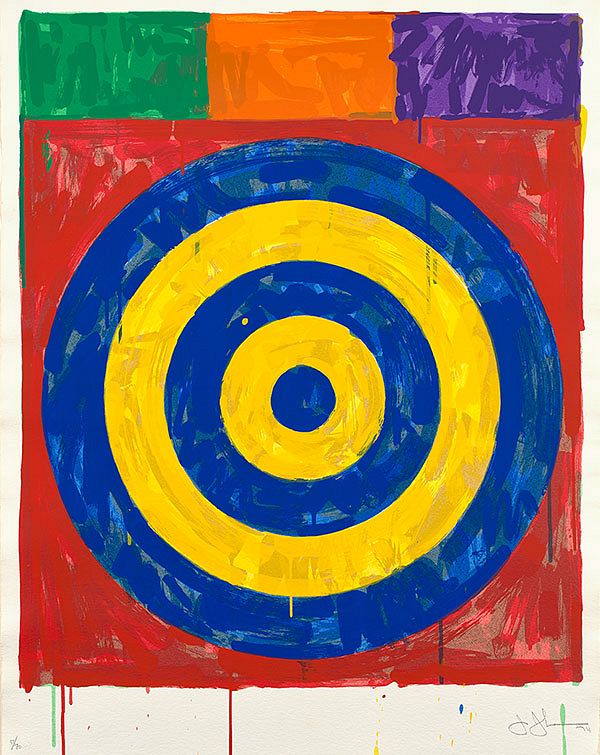 Fantasy Cataloging: Printmaking Through the Decades
We explore developments in printmaking technologies by imagining how writers of each era might have interpreted works through their own creative catalog entry. Gertrue Stein wrote quite a rave review of her friend Pablo Picasso, and Joan Didion pondered Ellsworth Kelly's flowers with typical introspection.
Silvia Furmanovich, 18k Gold, Diamonds and Bamboo Ring. Photograph courtesy of Natural Diamond Council. Woman to Woman: Flawless X Vivarium.
Woman to Woman: A Powerful Voice in Jewelry
Vivienne Becker introduced a new initiative from Flawless X Vivarium, showcasing the work of the 20th century and contemporary women designers who made and continue to define jewelry history with groundbreaking designs.
Phillips 2021: A Record-Smashing Year
Recommended Reading
Phillips 2021: Your Favorites >