Porto is a vibrant coastal city known for its grand bridges and port wine production. Since its founding in the 12th century, the city has played a crucial role in Portugal's development, and more recently, the unique balance of tradition and contemporary energy has transformed Porto into a bustling destination.
As the second-largest city in Portugal, Porto offers a huge variety of awe-inspiring locations to visit, from quaint streets along the historic riverfront to the massive Parque de Serralves, home to the city's most beloved contemporary art museum.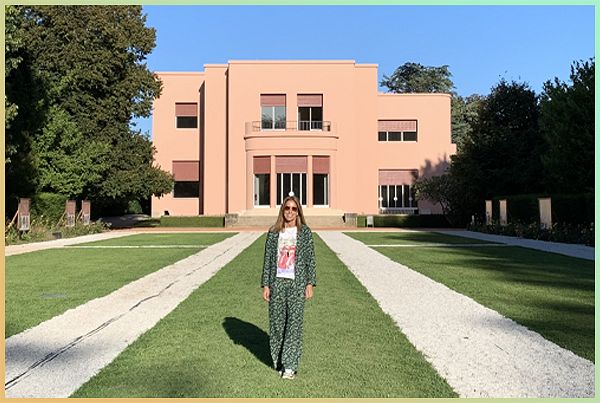 Maura Marvão is Phillips' regional representative in Portugal. Here she is at the Serralves, one of Porto's most renowned art institutions.
Porto is my hometown, and I usually suggest first-time visitors split their itinerary into three major areas to make it easier to navigate and explore: Ribeira, Baixa and Foz.
---
Ribeira
When visiting Porto, your first stop should be Ribeira. This neighborhood along the Douro, Porto's main river, is the oldest part of the city and a designated Unesco World Heritage site rich with historical landmarks. The original port area is a beautiful spot for a walk.
From here, make your way to the other side of the Douro to Gaia, where port wine is stored in old cellars (the wine itself is made in the upper Douro region). Some tour operators offer wine tastings and the opportunity to buy bottles directly from producers. Pro-tip: Find a seat in one of the many outdoor cafes and restaurants on the riverfront and enjoy views of the city with a glass of port.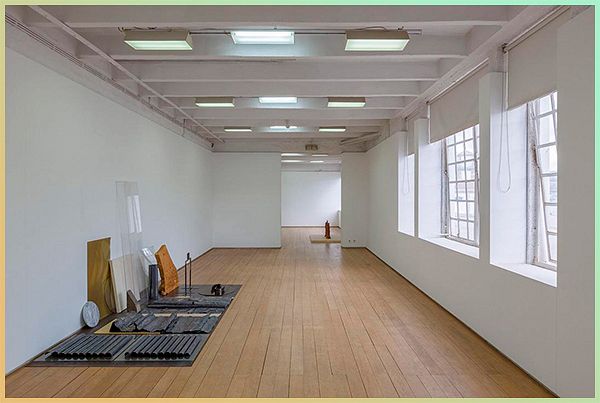 Photo: Galeria Pedro Oliveira
Afterwards, start your art tour on the right foot with a visit to Galeria Pedro Oliveira (1). One of the first contemporary art galleries to emerge in Porto, the gallery represents a select group of important Portuguese and international artists, whose works can be admired while simultaneously taking in the lovely view of the Douro.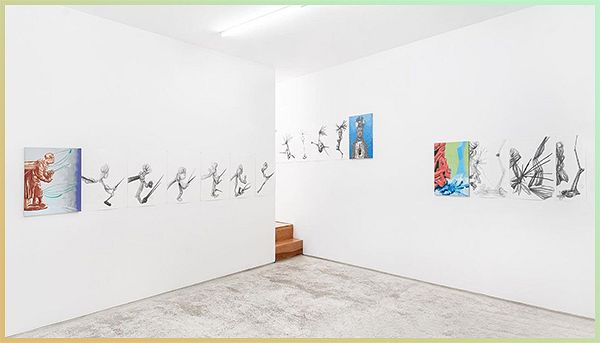 Photo: Kubikgallery
Also in the area is Kubikgallery (2), an innovative, bold and ambitious active space that aims to gather diverse perspectives on curatorship and contemporary artistic practices.
Baixa
Porto's emblematic city center, Baixa, meaning "downtown," will surely leave you in awe. Historical sites include buildings, palaces, churches and squares dating back to the 15th century.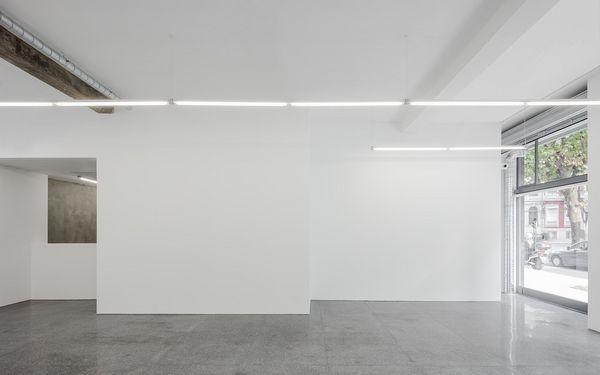 Photo: Lehmann + Silva
Start in Bonfim. This once sleepy area is now home to studios, cafes, the important School of Fine Arts and Lehmann + Silva, one of the youngest and most interesting galleries in Portugal. With a fresh program of local and international artists that are all highly recognized, Lehmann + Silva considers itself a neighborhood gallery with a window to the world.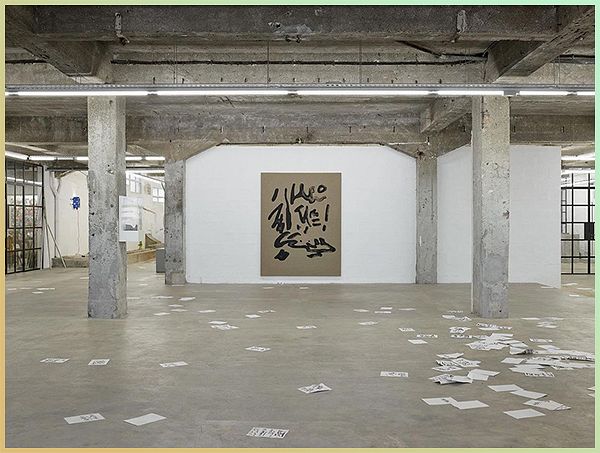 Photo: Galeria Nuno Centeno
Next, head to Galeria Nuno Centeno (3), is located inside Cooperativa dos Pedreiros, a Brutalist gem that changed the city's skyline in the 20th century. With a strong local and international presence, this art gallery cannot be missed.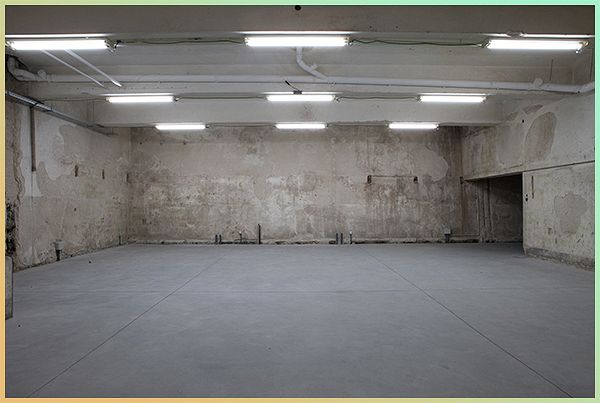 Photo: Rampa
Within walking distance from Galeria Nuno Centeno, in the Bolhão area, you'll find Rampa (4), an important example of the thriving, independent artist-run spaces that have emerged in the city in the past few years and injected the contemporary art scene with a refreshing perspective.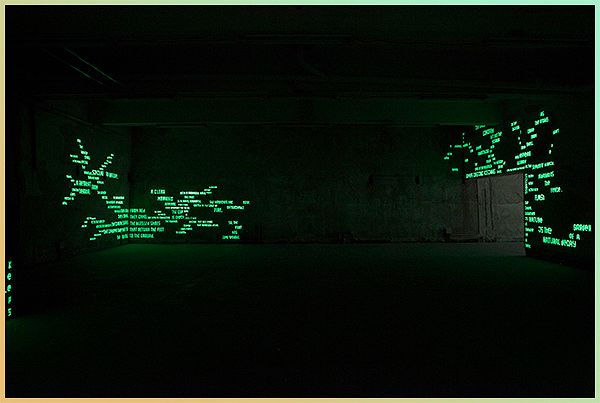 Photo: Rampa
Next up, cross Avenida dos Aliados, the main square of Porto, and gather all your energy for an uphill walk to Rua Miguel Bombarda. Known by many as Porto's "official" arts district, this area is home to several important galleries which host simultaneous exhibition openings every other month, offering visitors the opportunity to see a myriad great artists and spaces in one visit. If you're short on time, here are the top three galleries to visit: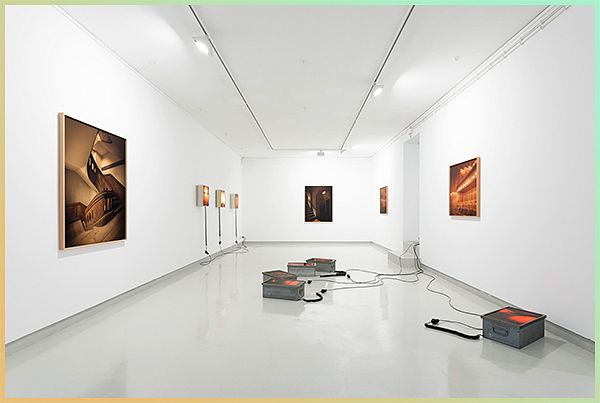 Photo: Presença
Presença (5): Established in 1995 by Maria de Belém Sampaio, this gallery has exhibited works by Helena Almeida, Ana Hatherly, Joana Vasconcelos, António Palolo, Zhang Huan, Catherine Opie, John Baldessari, Richard Prince, Jorge Queiroz, Cristina Iglesias, Miroslaw Balka, Jack Pierson and Sean Landers.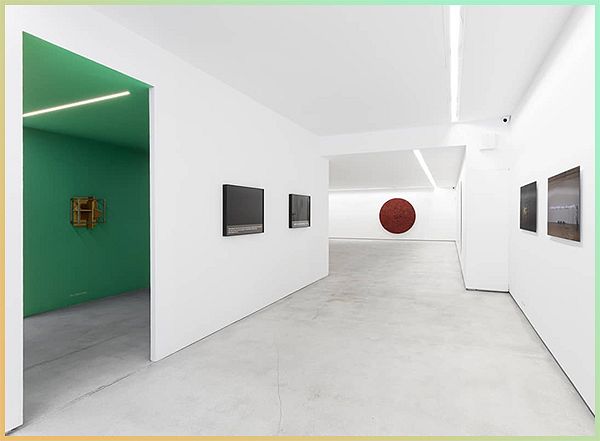 Photo: Fernando Santos
Fernando Santos (6): In operation since 1993, Fernando Santos actually runs two spaces on this street presenting the work of some of the most relevant Portuguese artists today. Working together with museums and other institutions to organize exhibitions, Fernando Santos is building important bridges between the Portuguese and international art market.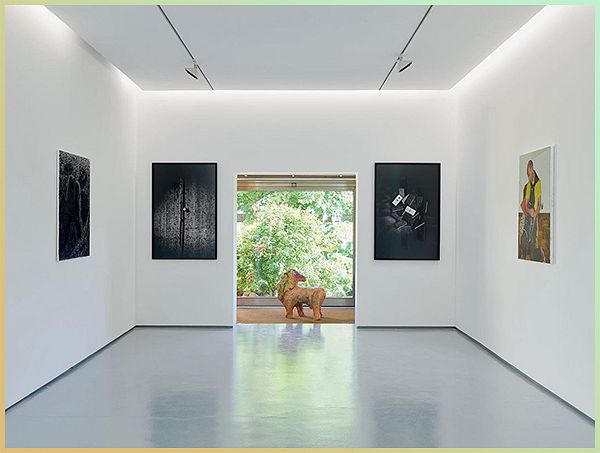 Photo: Galeria Quadrado Azul
Galeria Quadrado Azul (7): Manuel Ulisses, a collector who is passionate about modern and contemporary art, decided to open this space in 1986. One of the first commercial art spaces in the city, Quadrado Azul has since become an important showroom for both young and renowned artists, presenting relevant exhibitions that have helped shape the national artistic context.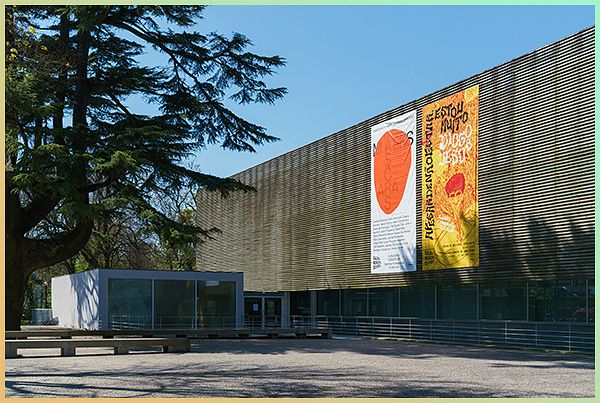 Photo: Galeria Municipal do Porto
As you reach the top of Rua Miguel Bombarda, you'll be just two minutes away from Galeria Municipal do Porto (8). After a restructuring in 2017, the gallery, run by the City Council of Porto, reinforced its annual program of exhibitions and events dedicated to both national and international contemporary art, with the aim of generating open dialogue among the public, artists, curators and art educators.
The space is located inside one of Porto's most beautiful gardens, the Jardins do Palácio de Cristal, an inviting spot for a relaxing stroll and rest after a long day of exploring.
Foz
Next, I suggest walking down to Foz. This is where the Douro meets the Atlantic Ocean. On the small rocky beaches along Avenida Brasil and Avenida Montevideu is a lovely sidewalk promenade that is full of cafes, bars and restaurants — I recommend Cafeína and Wish, two of my favorite restaurants in Foz. They're the perfect place to relax and enjoy Portugal's magnificent warm weather.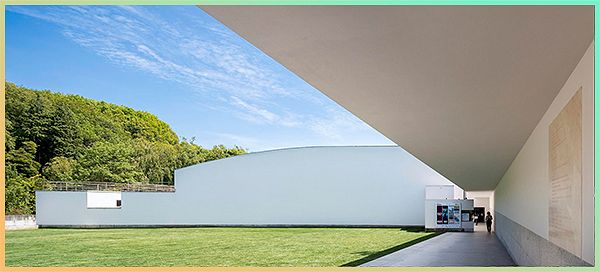 Photo: Serralves Contemporary Art Museum
Afterwards, visit the nearby Serralves Contemporary Art Museum and Park (9). The museum is located in a contemporary building designed by Álvaro Siza Vieira, one of two Porto-born architects to win the prestigious Pritzker Prize.
The Serralves frequently appears on lists of the world's top art museums and is known for its exhibition programs; recently, there was an exhibition by Yoko Ono and another focused on seven decades of works by Louise Bourgeois. The fantastic gardens around the museum feature works by Dan Graham and Richard Serra, among many others. The park is also home to a 1930s Art Deco villa that is a must-see.
The property's original owner was a wealthy family that commissioned the house and gardens to the most important European architects of their time. Later turned over to a foundation and with the rise of a new contemporary art museum, the original villa and gardens fortunately remain intact and in pristine condition.
On the Map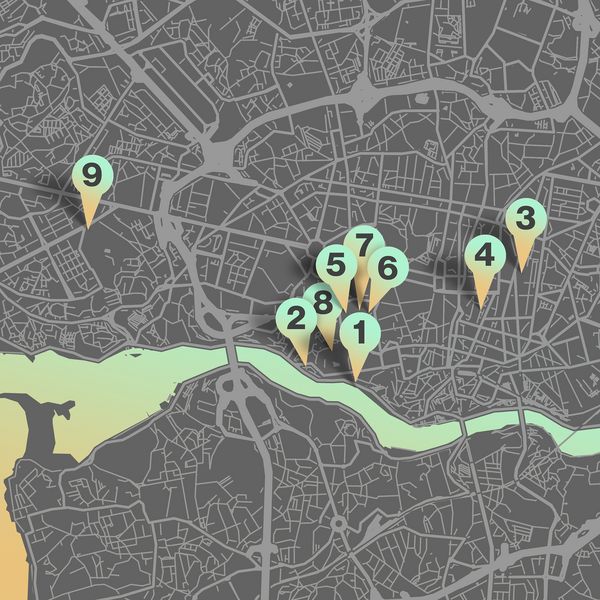 Contact
Maura Marvão
International Specialist, Portugal and Spain
[email protected]
+351 917 564 427
---
Recommended Reading
The Art Lover's Guide to Shanghai >