1. Quality Exhibitions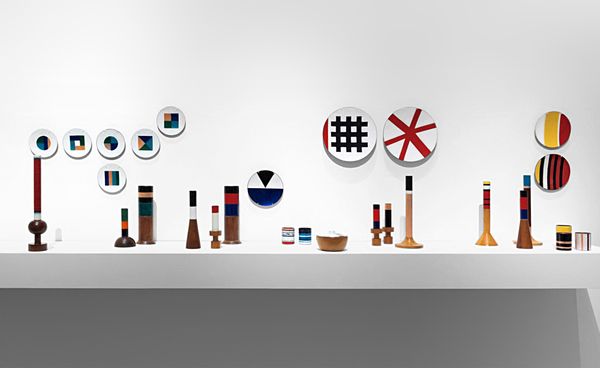 We began 2019 with Ettore Sottsass: Fragile, a London exhibition of ceramics from two private collections. Co-curated by Italian historian Fulvio Ferrari and French architect and avid Sottsass collector Charles Zana, the show marked the first time these rare and exceptional examples were ever exhibited to the public.
2. Important Private Collections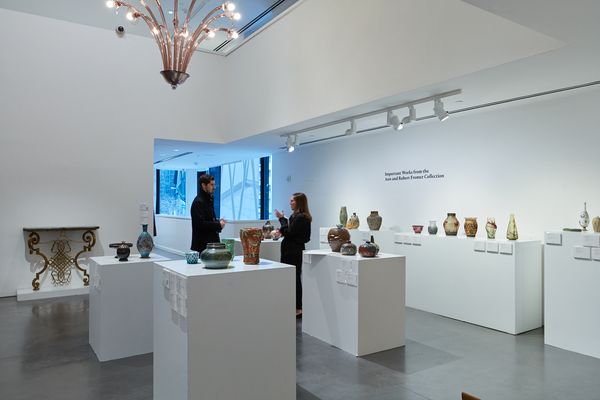 Phillips was the auction house of choice for several key private collections this year. The Collection of Diane and Marc Grainer came to auction in New York, bringing standout results for a group of British and American ceramics as well as Judy Kensley McKie's Monkey Settee, which sold for $187,500. Additionally, we brought the Collection of Ann and Robert Fromer to auction, which featured a seminal group of Art Deco and Art Nouveau ceramics. And at the close of the year, we worked with the estate of modernist icon Florence Knoll Bassett to sell her collection of 19th-century weathervanes: a welcome addition that attracted fresh faces to Phillips.
3. Casa Di Fantasia: A White-Glove Sale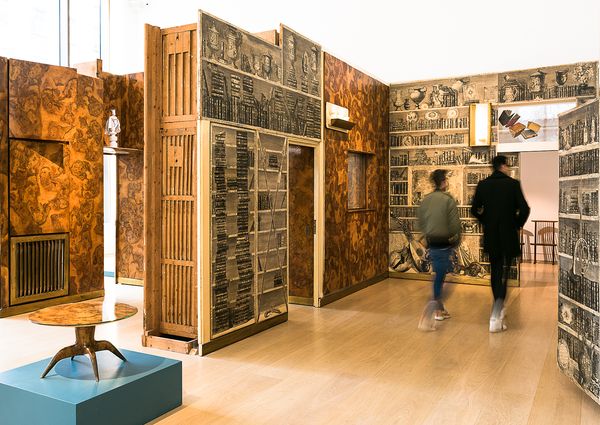 The market for Italian master Gio Ponti remained white-hot in 2019. This March in London, we presented Casa di Fantasia, a special evening sale in association with Cambi Casa d'Aste that showcased property from one of the most important commissions of Ponti's career: Milan's Casa Lucano. The space was completed in 1951, and entire rooms were reimagined in our Berkeley Square galleries. The white-glove sale was an ode to the designer and architect's collaborative spirit, and top lots achieved staggering prices, including £587,000 for two chests of drawers by Ponti and Edina Altara.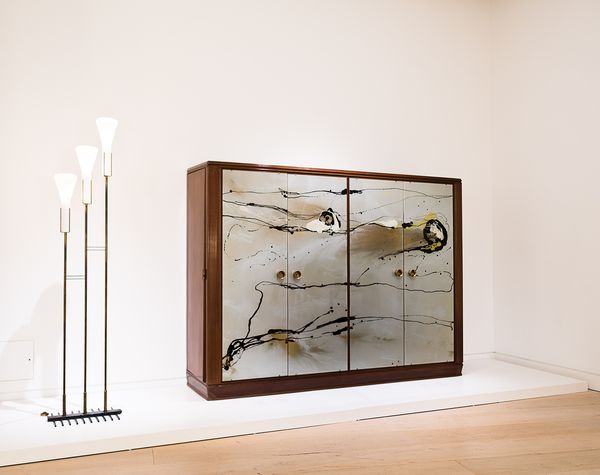 In March's Important Design sale, Phillips further cemented our position as market leaders in Italian design when a wardrobe resulting from a collaboration between Lucio Fontana and Osvaldo Borsani achieved a new artist record, exceeding the high estimate to sell for £275,000.
4. Design Goes Online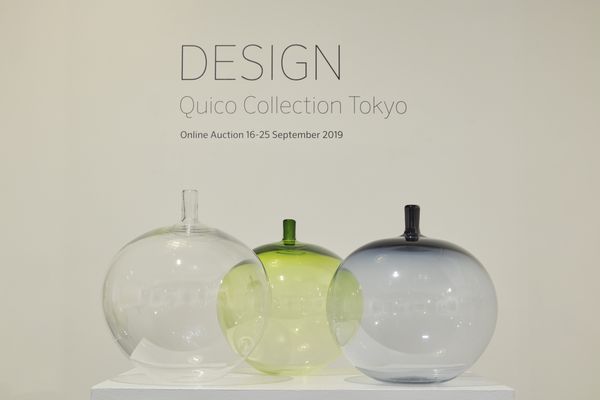 This year also saw the inaugural online-only auction for Phillips Design. Design Online: Property from the Quico Collection, Tokyo brought together an affordable selection of Nordic design from a single private collection, lovingly amassed over decades. The sale's top lot was Ingeborg Lundin's set of three "Applet" (Apple) vases, 1955, which soundly beat a high estimate of $7,000 to sell for $12,500.
5. Around the World in New York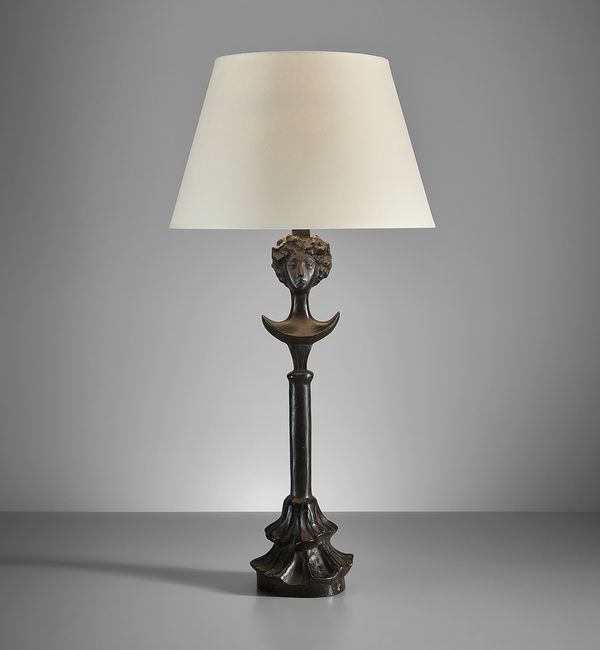 June's New York auction saw exceptional results for an international cast of significant designers. Leading the sale was Alberto Giacometti's "Tête de femme" table lamp, which nearly tripled its low estimate as it sold for $375,000. Additionally, a new record price was achieved for French-Swedish contemporary designer Ingrid Donat, whose "Commode Galuchat" realized $275,000. Work by 20th century American designers also performed quite well. A rare chess table, model no. IN-61, by Isamu Noguchi more than doubled its low estimate to sell for $325,000. One of Noguchi's most sought-after pieces, there are only eight known extant examples in the ebonized finish and this sale sets a new auction record for the design. Meanwhile, Wendell Castle's unique "Butterfly Love Seat" reached $106,000 against a high estimate of $80,000.
6. 100% Sold in Asia
Phillips continues to offer Design alongside 20th Century & Contemporary Art at auction in Hong Kong. As the market for Design grows globally, we've pursued a successful strategy of offering marquee names in Nordic, Italian and American Design in Asia, and maintained a 100% sell-through rate across all Design lots sold in Hong Kong. Particularly strong results were achieved by Finn Juhl's early and important 'Chieftain' armchair in the spring and George Nakashima's 'Conoid' dining set in the fall.
7. Exceeding Estimates in London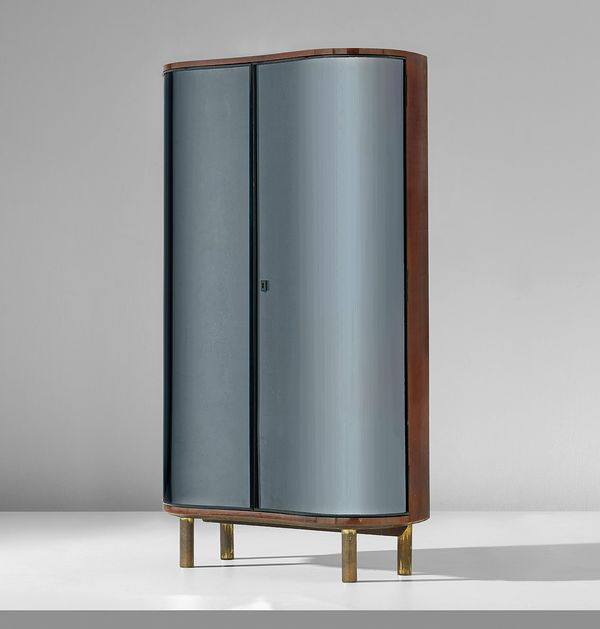 October's auction in London saw a strong depth of bidding throughout the sale, resulting in the majority of works soaring above their high estimates, achieving sell-through rates of 94% by value and 88% by lot. Leading the sale was Pietro Chiesa's important and rare illuminated drinks cabinet, which blasted through a high estimate of £90,000 to sell for £287,500, setting a new auction record for the famed designer. Other surprises included the sale of Gio Ponti's executive desk, which sold for £193,750 against a high estimate of just £80,000, as well as another desk by Le Corbusier, designed for the High Court and the Secrétariat of Chandigarh, India, which achieved a final price of £137,500—nearly double the high estimate.
8. A Frenzy for French Post-War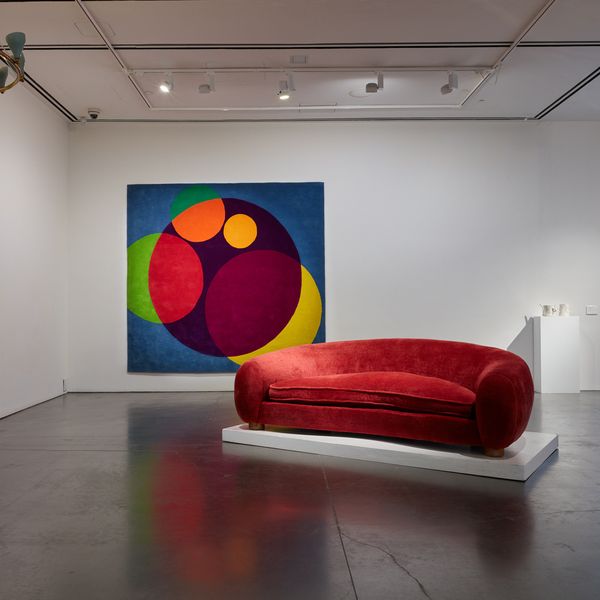 Strong examples of French Post-War Design led Phillips' final auction of 2019. Works by Jean Royère saw especially high prices, with each of the top three lots coming from his oeuvre. Royère's 'Ours Polaire' sofa achieved $487,500, while a pair of 'Mirabeau' stools soared far beyond a high estimate of $40,000 to sell for $287,500. Rounding out the top three was Royère's 'Œuf' chest of drawers, which sold for $187,500. Additionally, a pair of floor lamps by Jean-Michel Frank powered through a high estimate of $30,000 as a heated bidding battle brought the price to $93,750.