Works from the Quico collection, all coming to auction online from 16-25 September
This month, Phillips will host its first-ever online-only design auction: a sale dedicated to works from the Quico Collection of Harajuku, Tokyo. An affinity for the Nordic and Scandinavian aesthetic is encapsulated within this personal collection, which includes works by such greats as Alvar Aalto, Ilmari Tapiovaara, Tapio Wirkkala, Paavo Tynell, Björn Weckström, Arne Jacobsen, Finn Juhl and Hans J. Wegner. Bidding will be open from 16-25 September and the entire collection will be on view at Phillips' Park Ave galleries in New York from 16-22 September. We sat down with Quico's founders to learn more about their passion for design.
PHILLIPS: Did you have much fun curating design into your lives?
QUICO: We had a lot of fun collecting and curating. We enjoyed considering how we were going to display the works before sourcing and acquiring them for our collection.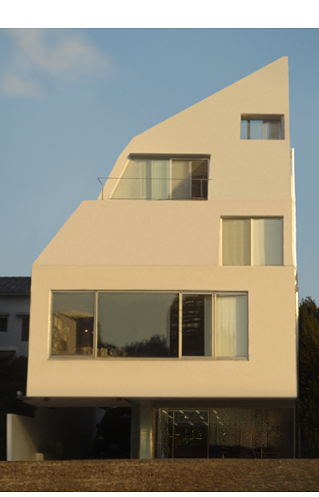 Quico exterior, Tokyo
P: What do you most admire about Nordic and Scandinavian design?
Q: We adore Nordic and Scandinavian design because it has a sense of warmth and is homey, comfortable, with beautiful and organic forms.
P: Which Nordic and Scandinavian designers do you most admire and why?
Q: Alvar Aalto, as he was an architect that created not just amazing buildings, but also interiors and design objects too.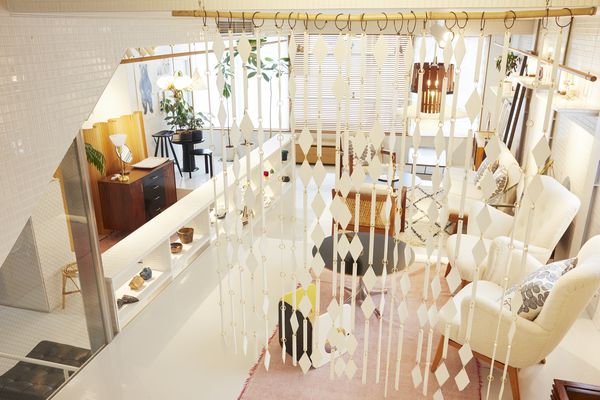 Nordic design on display at Quico in Tokyo
P: Why do the Japanese have such respect for Nordic and Scandinavian design?
Q: The Japanese appreciate that craftsmanship is a highly important process that is part of Nordic and Scandinavian design.
P: When visiting Scandinavia what did you most enjoy doing?
Q: Sourcing design from the 1930-1960s, Finnish saunas in the summer and visiting buildings by architectural greats such as Alvar Aalto.
P: What is your favorite maxim in regards to design?
Q: The architect Louis Sullivan: "Form follows function."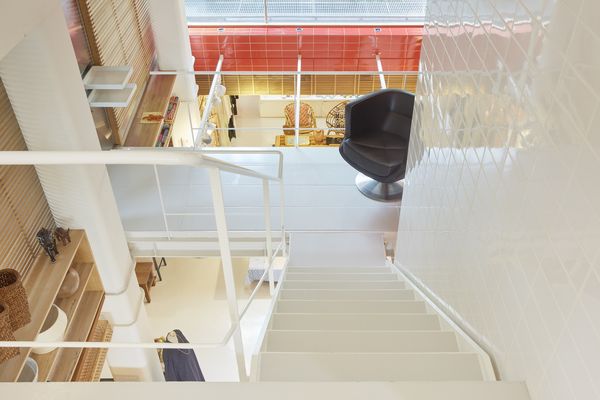 Nordic design on display at Quico in Tokyo
P: Do you have a memorable story to tell regarding you acquiring any of these design pieces for your collection?
Q: Over twenty-plus years we discovered works from the SAS Royal Hotel in Copenhagen, designed by the architect Arne Jacobsen. We then acquired original pieces of SAS Royal Hotel furniture by Arne Jacobsen from Ole Høstbo at his gallery Dansk Møbelkunst, and our only regret is that we didn't buy more…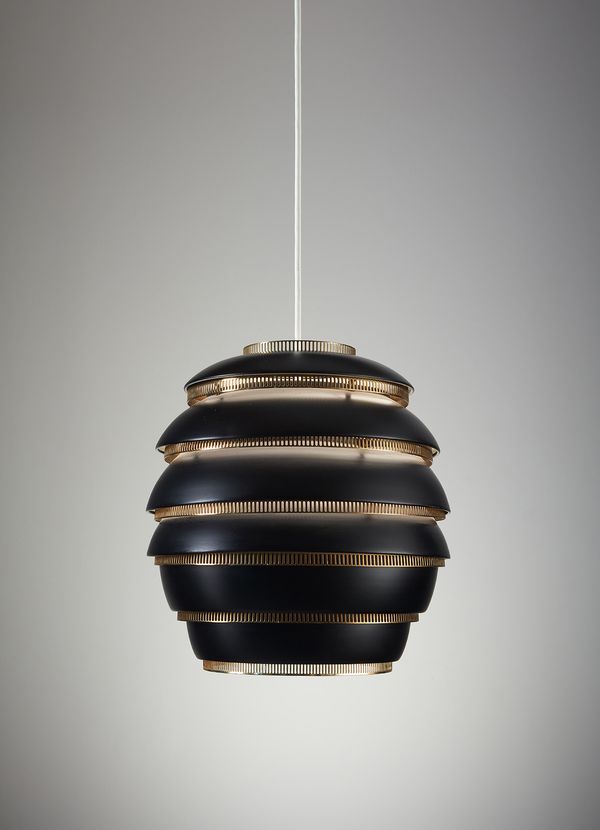 Alvar Aalto Early and large "Mehiläispesä" (Beehive) ceiling light, model no. A 332, designed for the University of Jyväskylä, designed 1953
P: Please pick three works from your collection which Phillips is offering that you will miss the most?
Q: That's a difficult question to answer. But it would have to be Alvar Aalto's Early and large 'Mehiläispesä (Beehive)' ceiling light, model no. A332, designed for the University of JyväSkylä (1953); Arne Jacobsen's Pair of nightstands, from the SAS Royal Hotel (1958); and Björn Weckström's "Kilimandjaro" pendant necklace (1974).