Born in Cuba in 1902 and witness to some of the key political upheavals in the 20th century, Wifredo Lam truly pioneered a new and unique way of painting in a post-colonial world.
"My painting is an act of decolonization not in a physical sense, but in a mental one."
- Wifredo Lam
Lam initially studied painting in Havana, but soon radically developed his artistic practice in Europe through study of the work of Old Masters such as Diego Velázquez and Francisco de Goya, as well as exposure to modern artists such as Pablo Picasso and Joan Miró. While Lam was a part of the vibrant scene in Madrid throughout the 1920s and 1930s, the devastation of the Spanish Civil War led him to move to Paris in 1938 where Picasso, an admirer of Lam's work, introduced him to the avant-garde circle. His encounter of the surrealist circle and their espousal of the unconscious, dreams and sexuality wholly transformed his practice and set the foundation for the unique hybrid style that he would develop following his return to Cuba in 1941 at the outbreak of World War II.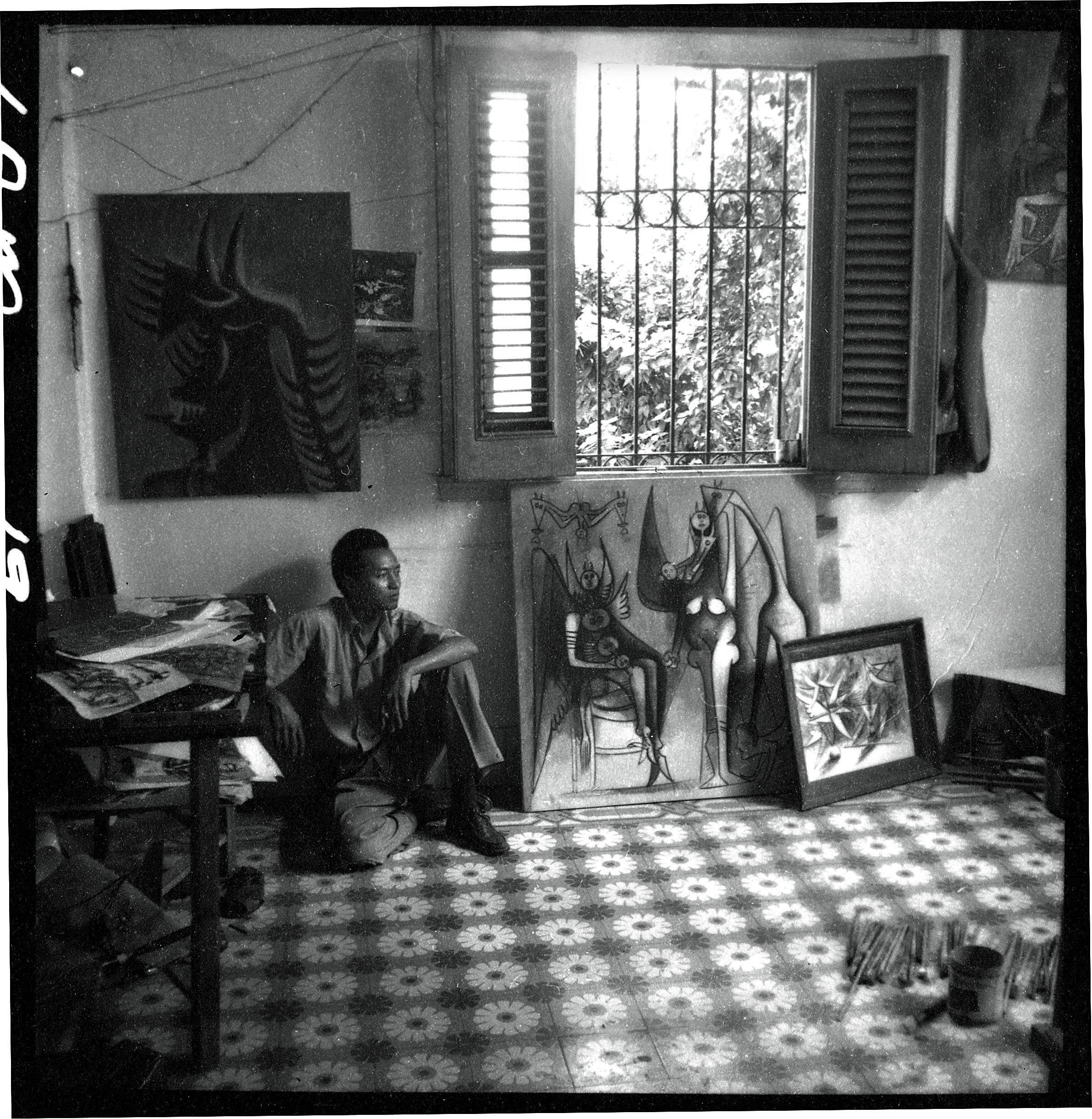 Wifredo Lam, atelier in Havana, 1947. Artwork © 2020 Artists Rights Society (ARS), New York / ADAGP, Paris

After 18 years abroad, Lam not only became acutely aware of the racism, poverty and the vestiges of Colonialist oppression, he also reconnected with the Afro-Cuban culture of his childhood from which he had distanced himself while living in Europe. Lam — a Cuban of African, Chinese, and European descent — clearly embraces hybridity as the very cornerstone of his mature work.
---

Cut From the Archives

On the occasion of the Tate Modern's The EY Exhibition: Wifredo Lam, Eskil Lam recounts his father's story and shares his memories.