Max Ernst, Vue de ma fenêtre. Maximiliana: Max Ernst from the Collection of Peter Schamoni.
The Pelican
Written by Angela Readman
All morning I've been biting the inside of my mouth, staring at the bra on the phone line outside my house. Hanging over the dirt road, a flash of peach and the taste of it not raining. Of course, the artist is late. I used to call him my husband. I bring the pelican to the porch then take it inside. It's been in the attic twelve years, so much summer may be a shock.
He shows up in a different car, but I know it's him, a frizz of white hair going too fast. The car hasn't been washed in some time and someone, him, I am sure, looked at his wristwatch and ran a fingertip across the dusty bonnet, drawing some sort of animal before getting in. I have always thought he has stick legs. He still does. Walking towards me, he stops, shaking crumbs off his pants – a chicken dance in the dessert. I keep my sunglasses on. He squints at himself in the lenses like a pair of portraits. One for each wife still alive.
We talk about the drive. Who do you have to fuck to get a vegetarian sandwich? Is he still smoking? Yes, but only clouds now. He waves a silver pen and I nod. Yes, I painted the door orange and kept those awful marigold curtains, I say. Of course, I'm still sculpting. I cut back on the horns and tits. Only garden ornaments sell. "Pretty is easier," he says, "well." I raise my glasses, biting my cheek.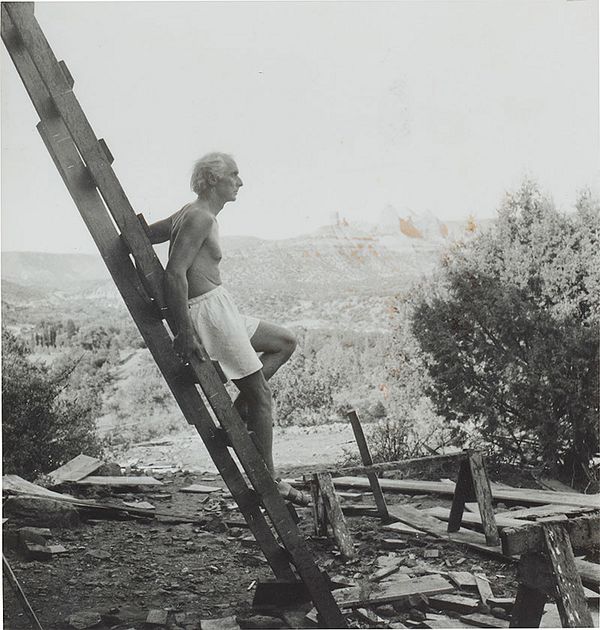 I don't mention the wife, who is also an artist. She paints women in complicated dresses, oceans of fabric. When you look closely, the folds are body parts. After the wedding, I opened a magazine and saw a picture. She looked like someone posing for Magritte, like she was half-expecting a curtain to fall on her kiss. I let her husband inside and he follows me to the kitchen, arms hard to his sides, a penguin.
We have done this, the splitting of things. He took clothes, work, little else. The place is the same he says. He spots the ironic teapot, the china we thought was funny, the tin devil we bought in Mexico, still here, grinning over the stove. I keep cactus now, that's new. He touches a paper flower blooming across the view from my sink. I can see nothing but copper, rocks, the dry soil of my yard, and the bra. It has dangled for weeks. I suppose someone flung it. Though the house is miles from the road. If there's a parcel, the postman drives up, but he doesn't seem like someone with bikinis in his pocket.
My husband, strike that, The artist inspects the box on the table. I flung in a few pictures of his friend I heard died, a black hat I joked was welded on the year he turned fifty, some sketches I found, but he doesn't comment. He is here for the pelican. I don't ask why. We found it laid on the ground one winter, wings fanning snow, the opposite of sunning itself. Most people wouldn't get this, but it seemed it may be useful. On this we were in complete agreement.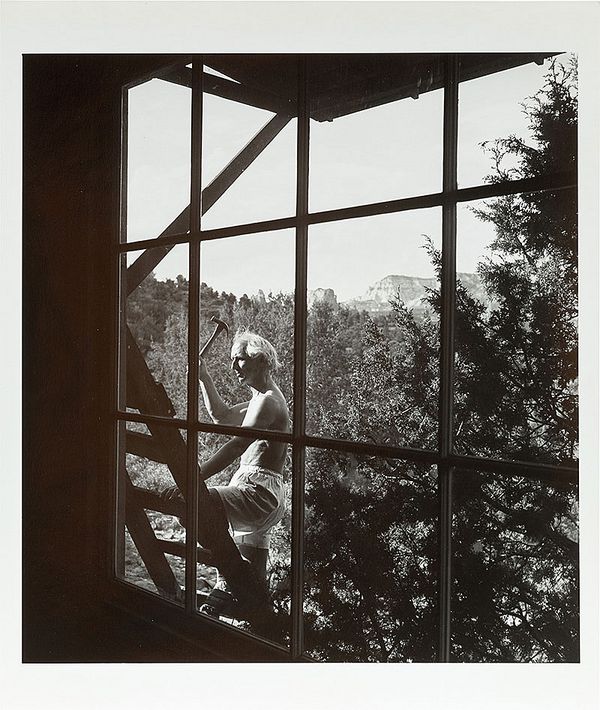 He picks up the pelican and turns it in his hands. Looking from all angles. It has borne up well. It's larger than he thought, but lighter. The last time I saw him really hold it was lifting it out the freezer, moving Christmas cake and meat to deliver it to the taxidermist. We waited for weeks. More than once, he phoned to inquire about it tapping his pencil. How is it? How is it coming? Does he look lifelike?
He carries the pelican to the car and straps it into the passenger seat. I ask if he wants the box, his sketches, the photos. He holds up a hand as if stopping traffic. "Keep it, Anna," he says, "sell what you like, well." Our business is done, my tongue tastes of pennies. He opens his door and pauses, spotting the fabric scrap swaying on wire, the ladders leaning against the gable. "It just appeared," I say, "I don't think I'll reach."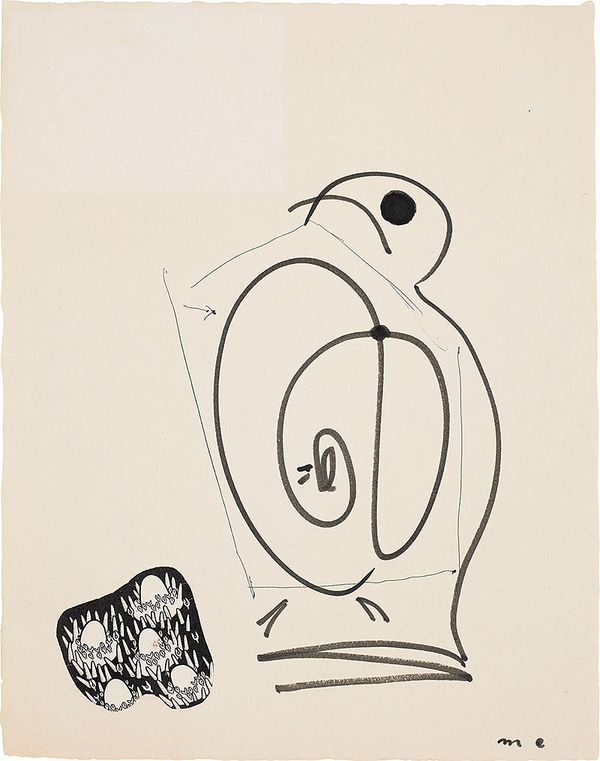 It seems we could laugh now. With a different husband, I might. We would speculate about where the thing came from, stage an uprising of undergarments drifting off while we sleep. He says nothing but walks to the ladders and starts taking off his shoes and socks. I forgot this, at least I have tried. He has always climbed ladders bare footed. He made cleaning gutters look like claiming a bunkbed. Shoes don't feel the run, arch into the curved wood. He holds a dress shoe in his hand to show me the logic, again, the slippery sole compared to the grain of his foot.
I squint watching him climb, wonder if I should offer a stick to poke something loose. He steps on with one foot, then the other, climbs slowly and stops. Two thirds up the ladder, he turns, the back of his head a halo glowing in the bedroom window. The bra sways above him, the sun glorifying the fabric, two small bowls of summer he could reach up and grab. He doesn't jump but sits with his back to the wall staring at the red hills. Not a bird in the sky. He used to say it was like living in the painting he'd been trying to draw all his life. Sometimes he could barely move for looking. I call him. He stays on the ladder for what seems a long time but is probably nothing.
Angela Readman is a short story writer and poet in Northumberland, UK. Her stories have won the Mslexia Competition, the Costa Short Story Award, the NNFD Competition and the Anton Chekhov prize for short fiction. Her debut collection Don't Try This at Home won The Rubery Book Award, a Sabotage Award, and was translated into Catalan. In 2019 And Other Stories published her first novel Something like Breathing. Her flash has appeared in numerous journals and anthologies including Best Microfiction. In 2020, Ravena Press published her first flash chapbook as part of their triple series.
Discover More from 20th Century & Contemporary Art >
---
Recommended Reading
The Prompt: A Short Fiction Series for Authors Inspired by Artists >