Going into 2018, we knew that it would be difficult to follow the sale of Paul Newman's Rolex. The most expensive wristwatch ever sold at auction — by some margin — Paul Newman's Daytona dominated the headlines going into the new year, and the question on everyone's lips was very simple: "What's next?"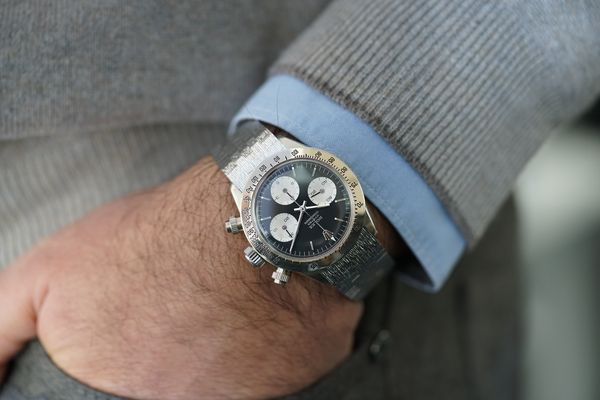 "The Unicorn," a unique white gold Rolex Daytona reference 6265
1. A Renewed Digital Focus
We wanted to find better ways of engaging with the community, especially younger watch enthusiasts who are consuming content and buying online, so we spent months re-building the Watches section of our website to make it easier to learn about vintage watches. We committed important resources to the production of serious, compelling and in-depth articles supported by fresh and original photography and video showing the watches as we see them on our desks, on our wrists and in our lives.
The new website gave our specialists a wonderful platform to share their passion and speak openly about their favorite models. Many of the features that would populate our website were picked up by influential media and shared by watch companies across their own social media channels, placing Phillips front and center of the conversation.
2. Breaking Records, Defying Expectations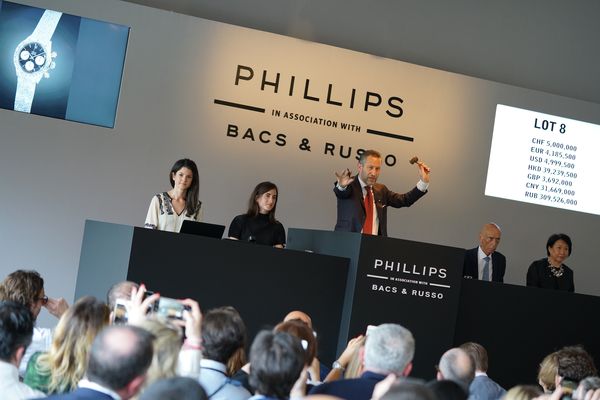 At auction, we picked up exactly where we left off with The Daytona Ultimatum, a thematic sale presenting some of the rarest and most coveted Daytona models after Paul Newman's. Thousands of enthusiasts traveled to Geneva to see "The Unicorn" and 31 other Daytonas go under the hammer, and they witnessed quite a show: a white glove auction, with a top lot achieving $5.9 million and an average lot value of almost $700,000. "The Unicorn" would remain the highest-priced watch sold at auction in 2018 across all auction houses.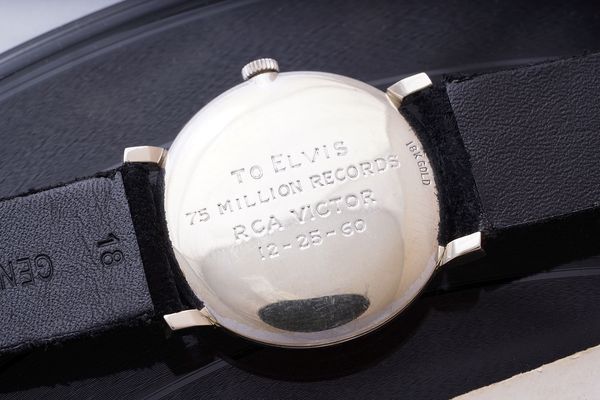 An Omega once owned by Elvis Presley sold for over $1.8 million at auction
The Geneva Watch Auction: SEVEN capped off a record-breaking $45 million weekend with many headline-grabbing results, such as the sale of an Omega formerly owned by Elvis Presley for more than $1.8 million and an Urwerk owned by American actor Robert Downey Jr. Provenance has clearly never been so important to collectors. There were plenty of other highlights, but ultimately, some of the most satisfying results were those achieved by watches sold for charity that produced incredible scenes, as the consignors of "The Unicorn" and the stainless steel A. Lange & Söhne 'Homage to Walter Lange' congratulated Bernard Sabrier, the President of Children Action and the beneficiary of both sales, with warm embraces. Very strong results two weeks later at The Hong Kong Watch Auction: SIX took the spring season total to over US$61 million, confirming a wonderful start of the year.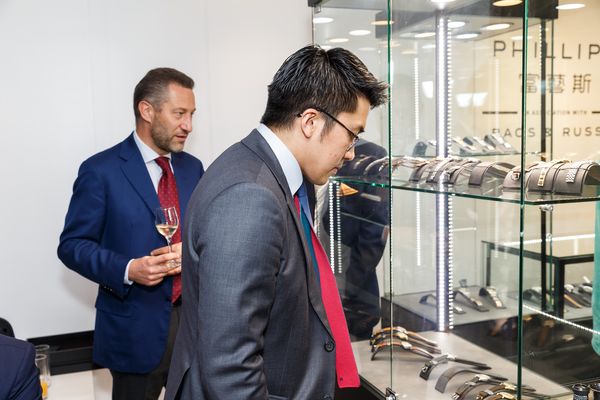 While we still welcomed record numbers of bidders at our auctions — paddles were furiously being raised during the May sales — online bidders also clearly made their presence felt in the room. Both the Geneva and Hong Kong sales attracted record numbers of online bidders, and the trend only strengthened during the second half of the year.
3. In-person Engagement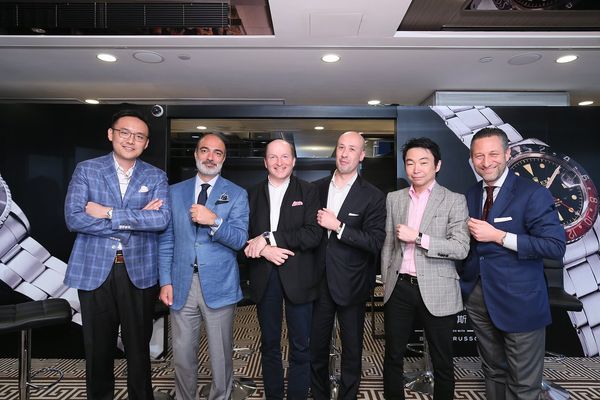 In between the auctions, we remained extremely active, engaging with collectors at every occasion both on and offline. We supported the first edition of 'Watchmakers: The Masters of Art Horology' by hosting the touring watch exhibition in London and Hong Kong and organizing live panel discussions with the participants to learn more about the world of independent watchmaking. Most notably, we witnessed the reunion of Roger W. Smith with The Great Britain wristwatch, a hand-made piece delivered to the British government in 2015.
Phillips also hosted its first and second private selling exhibitions in London — following the arrival of James Marks as International Specialist — and in Hong Kong, which led to meaningful encounters with new clients and provided opportunities to meet with existing clients in our galleries.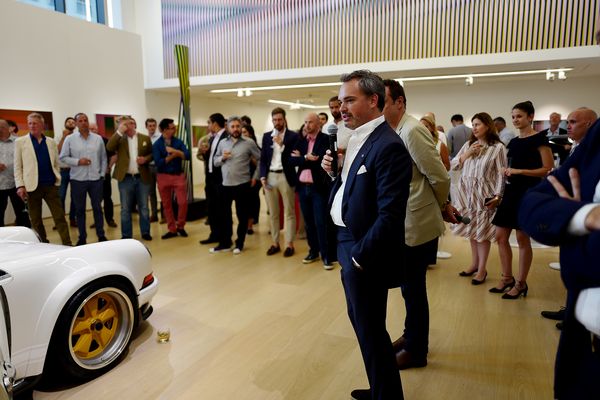 The London unveiling of the Singer DLS, an ultra-light Porsche
The team also took advantage of the off-season to support activities outside of the watch industry and pursue some of our other hobbies. During the Carlos Cruz-Diez exhibition in Berkeley Square, Phillips hosted the London reveal of the Singer DLS, an ultra-lightweight Porsche 911, made by the company who also makes the Singer Track 1 chronograph.
Meanwhile, in Geneva, Aurel Bacs was invited to the Gala dinner of the UEFA Match for Solidarity and auctioneered a one-of-kind sale including various items belonging to football superstars in attendance.
With so many events in the calendar, the Fall season arrived at full speed and, with three sales in Geneva, Hong Kong and New York scheduled over just 24 days, the team worked around the clock to produce a memorable end of the year.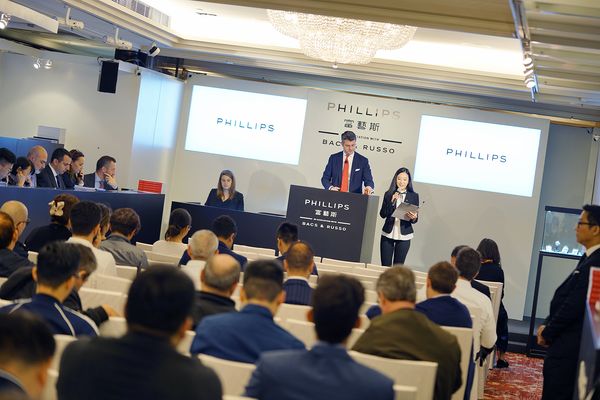 4. Partners in Style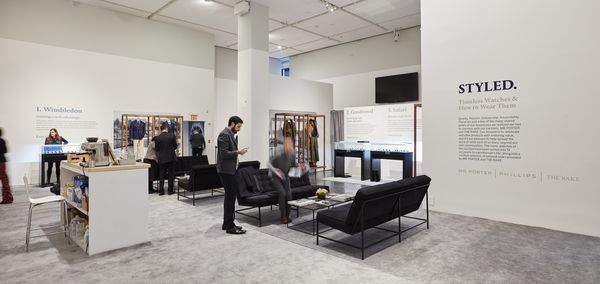 Our New York Saleroom for STYLED. Timeless Watches & How to Wear Them
Following even more success in the second rounds of the Geneva and Hong Kong auctions — both sales attracting record numbers of online bidders and achieving more than their pre-sale high estimates — we returned to New York just 13 months after Winning Icons for Styled. Timeless Watches & How to Wear Them.

The ground-breaking auction in partnership with MR PORTER and The Rake presented highlights from the sale with a selection of tailored looks, welcoming an entirely new audience through its doors as Phillips celebrated ever-increasing convergence in the worlds of watches and fashion.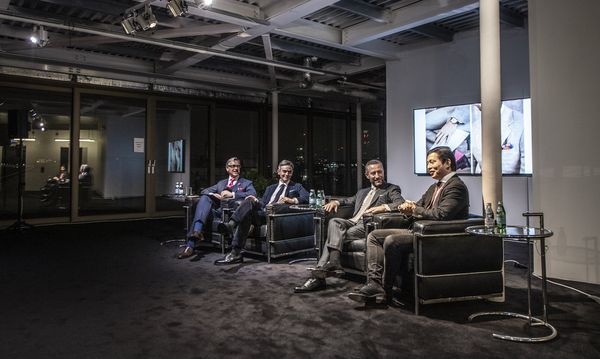 Our panel in London brought together Phillips, MR PORTER and The Rake
In the end, 2018 could not be defined by just one watch. The 1,053 watches presented in our catalogues provoked great passion from the ever-growing watch-collecting community. Together, our watches traveled 62,079 miles (99,907 kilometers), more than twice the distance around the world, were shown to several thousands of enthusiasts and collectively achieved $108 million.
Honorable Mention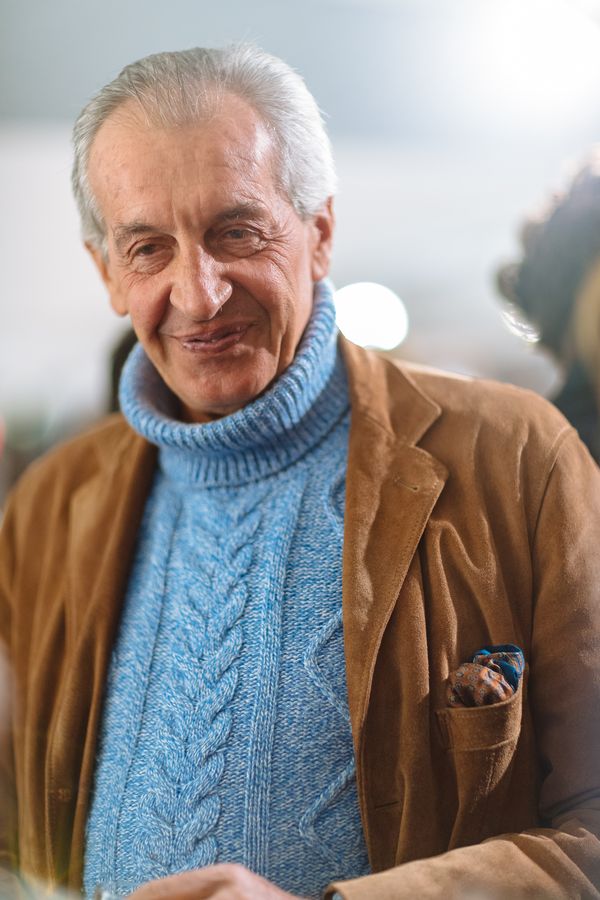 John Goldberger
Phillips would like to single out John Goldberger's contribution to this year's success. A special member of our advisory board, Goldberger most notably consigned the "The Unicorn," a unique white gold Rolex Cosmograph Daytona ref. 6265, to raise money for Children Action, but it is his friendship and scholarship for which we are most grateful. The renowned author and collector has given us precious advice throughout the year and graced us with his presence in Geneva, Hong Kong and New York during the past couple of weeks.
All for the love of collectible watches. Now that's passion! Thank you John, and see you next year!