Photo Credit: Ron Galella via Getty Images
We are delighted to present our inaugural New York watch auction following several seasons in Geneva and Hong Kong. Not surprisingly, the inspiration for this sale came in fact from one of the world's most legendary watches having seemingly disappeared when last seen on Paul Newman's wrist in 1984 – the singular, one and only Rolex "Paul Newman" Daytona owned and worn by the Hollywood legend himself. Offered publically for the first time ever, it is the "Paul Newman" Daytona after which all others came second.
Archival footage of Paul Newman racing with his personal Daytona Rolex, which he wore everyday between 1969 and 1984
It was during the filming of the 1969 film Winning where Newman's passion for auto racing would form, and his wife and co-star, Joanne Woodward, chose this Daytona fitted with an "exotic" dial – later to be nicknamed the "Paul Newman" dial – as a fitting gift. It's a timepiece whose importance to 20th and 21st-century watch collecting cannot be understated. After all, once the watch community attributed the nickname to Daytona models fitted with Rolex's artistic "Exotic" dial, demand skyrocketed for all models of Daytona, making it perhaps the most widely sought after collectors' watch up to the present day.
When its current owner, James Cox – the former boyfriend and now close friend of Paul Newman's daughter, Nell Newman – entrusted its sale to us, it was fairly obvious where the best selling location should be: The Big Apple. With the East Coast being the home of the Newman family for over half a century, and the professional acting career of Paul Newman having begun on Broadway, New York had to be the platform for this treasure.
— Aurel Bacs and Paul Boutros
James Cox, current owner of the "Paul Newman" Rolex Daytona, and Aurel Bacs, Senior Consultant for Phillips Watches, discuss the meaning and importance behind this mythical Rolex. Says Mr. Cox: "It's more than a regular watch...There's something almost magical about it."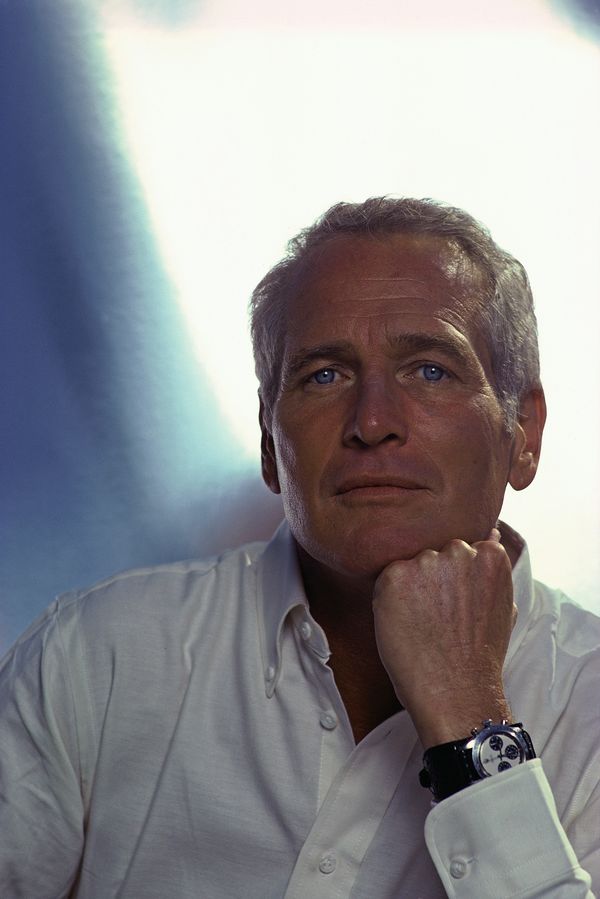 Photo credit: Douglas Kirkland / Corbis via Getty Images
The Story of Paul Newman's Rolex "Paul Newman Daytona"
Roughly around the time Winning was filmed, Joanne Woodward purchased the perfect gift for her husband – the present Rolex Cosmograph Daytona reference 6239 manufactured in 1968 and designed specifically for motor sport. A woman of exquisite taste, Joanne likely purchased this example with 'exotic' dial at Tiffany & Co. on 5th Avenue in New York City, as evidenced by the hand engraved inventory numbers found on the back of its lug. On its caseback, "DRIVE CAREFULLY ME" is the loving inscription Joanne had engraved for her husband. The dedicated inscription reflected her fears as a result of his need for speed. After all, three years prior in 1965, Newman was injured in a serious motorcycle accident where skin grafts were required on his left hand. With those unpleasant memories still fresh in her mind, she felt great discomfort every time he went onto the racetrack for a drive.
So proud and confident [Newman] was of its accuracy, he would place bets with friends that his Daytona was more accurate than theirs.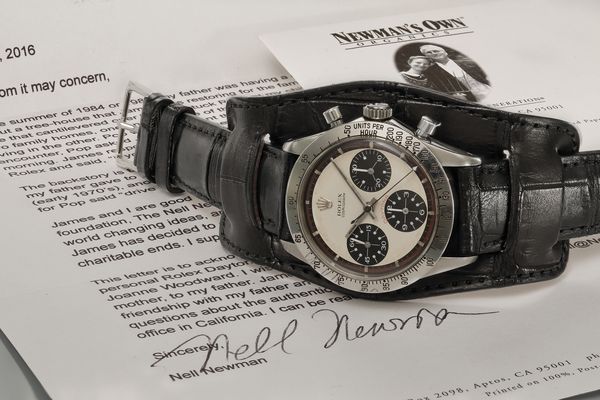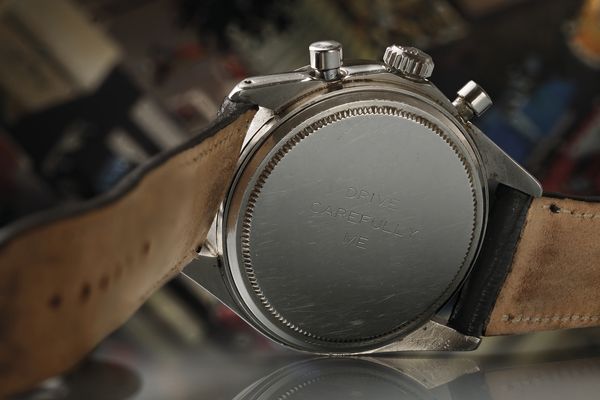 Rolex Ref. 6239, 1969. Case No: 2'005'325, engraved 'Drive Carefully Me'
The Daytona would become Newman's faithful companion, using it as a true tool watch for timing his racing activities. So proud and confident he was of its accuracy, he would place bets with friends that his Daytona was more accurate than theirs. After calling Central Time, a phone service providing exact time, Newman would collect his winnings. He loved his Rolex and loved being on time.
In 1984, it seemingly disappeared once he received a new watch – a black, non-exotic dial Cosmograph Daytona, reference 6263 bought for him again by Joanne Woodward. What happened to the watch after its disappearance in 1984 was one of the greatest horological mysteries of the 20th century – until the consignor, James Cox, revealed the watch and its fascinating story to us. This Cosmograph Daytona in fact never went "missing." It was given directly by Paul Newman to Mr. Cox, forging an incredible history and provenance linked to Mr. Newman and Mrs. Woodward's first daughter, Elinor "Nell" Newman.
Nell was a beautiful, smart, "girl next door" type. Humble, like her father, she never boasted about her famous background. She attended The College of the Atlantic in Bar Harbor, Maine. While at school, she kept her identity secret, using her stage name, Nell Potts. In the fall semester of 1983 she began dating a fellow student, James Cox. During a dinner with a group of students, Nell brought a bottle of "Newman's Own" salad dressing. Upon seeing Paul Newman's face on the bottle, James shared that he had met Paul Newman as a child at the Lime Rock motorsport racetrack. He stood behind a rope, trying to capture a picture of the drivers with their cars, and was spotted by a fully suited driver who gestured to him to come onto the track to get a better photograph. The driver, he told them, was Paul Newman.
It was after she heard the story that Nell confessed her true identity to James. Her name was not Nell Potts, but rather Nell Newman. Nell diligently hid her background under this alias to insulate herself from anyone with ill intentions seeking to become her friend for the wrong reasons. Needless to say, James was in love with her, not her famous background, and the two continued to date for nearly a decade.
Paul Newman with daughter Nell Newman. Photos courtesy of James Cox and Nell Newman.
In the summer of 1984, both Nell and James were staying at her family's house in Westport, Connecticut. She worked as an attendant in Vermont, helping rehabilitate peregrine falcons return to the wild. James remained at Westport with Paul Newman, and came up with the idea to rebuild the tree house on the main property, known as "Nook House." It was this tree house that convinced Joanne Woodward to purchase the home. For Paul and Joanne, it was the most important feature of Nook House, and it was central to the longevity of their incredible, 50-year marriage.
As described by Nell Newman in her signed letter accompanying the present lot: "Pop would frequent the river bank to check on James' progress. During one such encounter, Pop asked James if he knew the time. Apparently Pop forgot to wind his wristwatch that morning. James responded that he didn't know the time and didn't own a watch. Pop handed James his Rolex and said, 'If you can remember to wind this each day, it tells pretty good time.'" Since that day, James treasured the watch and has preserved it in its original condition.
The only thing I found grace in was racing a car.

— Paul Newman
The Racing Life of Paul Newman
Paul Newman's role in the 1969 film Winning, playing race car driver Frank Capua, gave birth to his passion for racing. His wife, Joanne Woodward, fittingly played the role of Capua's wife. Taking place at the Indianapolis 500 Motor Speedway, the movie launched an ancillary auto-racing career. Applying the same methodical discipline that allowed him to hone his acting skills, he trained relentlessly and became very skilled behind the wheel of a car.
Three years later in 1972, at age 46, he began a second career as a racecar driver and won his first Sports Car Club of America (SCCA) race driving a Lotus Elan that same year. His tenaciousness won him four national titles, professional racing victories including a second place finish at the 1979 24 Hours of Le Mans, and a team first place finish – at age 70 – at the 1995 24 Hours of Daytona race. He would go on to form and manage multiple racing teams at the highest levels of racing, employing famed drivers such as Al Unser and Mario Andretti. All told, his teams won eight national titles and 108 individual victories – a remarkable achievement. In his own words to the New York Times in 2002, "I'm not a very graceful person. I was a sloppy skier, a sloppy tennis player, a sloppy football player. The only thing I found grace in was racing a car."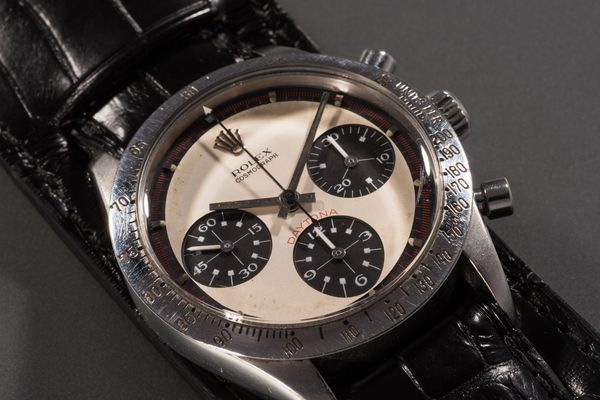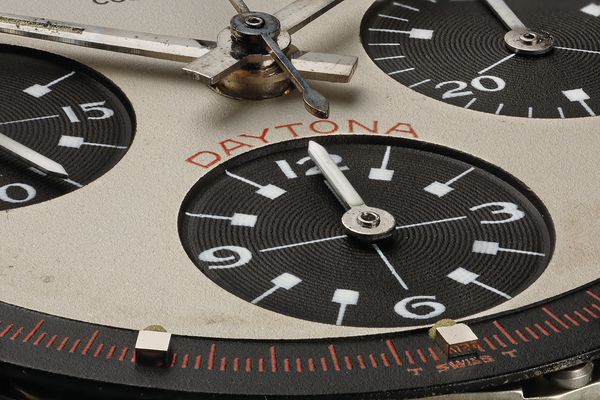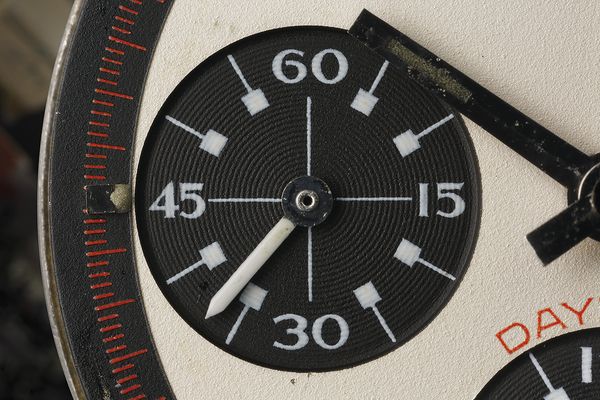 Paul Newman's Philantropic Endeavors
The Newman family's philanthropic roots run deep. With Paul Newman's and Joanne Woodward's growing success in the 1960s, they began sharing their good fortune with others – eventually sponsoring seven children through the Save the Children charitable organization. This was to be an early glimpse of their immense generosity, with Paul Newman becoming at one point, the most generous philanthropist in America.
The qualities exhibited through his many charitable efforts across his lifetime were truly remarkable. Not only was he extremely generous, but also oftentimes completely discreet, supporting others without letting anyone know he was the benefactor. In 1982, he founded Newman's Own, Inc., a highly successful food condiments business that donates all royalties and after-tax profits to charities around the world through the Newman's Own Foundation. An extraordinary entrepreneur, the charitable organization was founded based on Paul Newman's passion for cooking, and grew into one of the world's most trusted brands. The Newman's Own Foundation has donated over half a billion dollars to those in need, and continues to give aid to people in 31 countries around the world.
Another project close to Newman's heart was the Hole in the Wall Gang Camp based in Ashford, Connecticut. He founded the organization in 1988 to provide an escape for children with life-threatening conditions, to relieve them of the adversity, pain and fear they face daily due to their conditions. Serving today more than 25,000 children and family members per year, it's one of many lasting legacies Paul Newman has created.
This incredible and legendary watch will be on view in London from 4-7 October, in Seattle on 10 October, in Los Angeles from 12-14 October and in New York from 20 October through the auction at 6pm EDT on 26 October.