- By Arthur Touchot

We recently had the opportunity to handle a watch that's both relatively rare, and pretty special, and it happened last week, when Singer Vehicle Design decided to park their new DLS inside our London office, smack in the middle of the illuminating Carlos Cruz-Diez exhibition currently on display.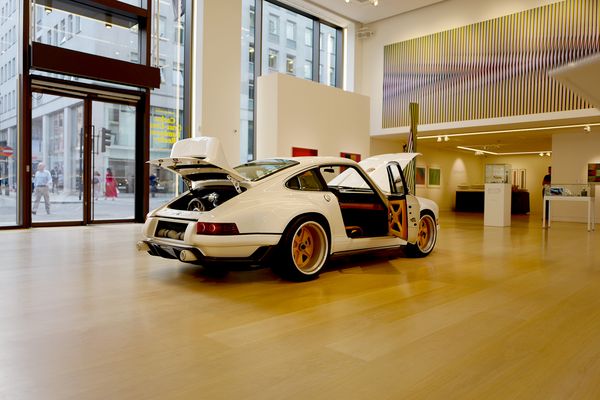 Inside Singer's latest air cooled Porsche 911, we found several pieces from the company's new watch division, including the popular Track 1. An auto-inspired chronograph, the Track 1 was launched just twelve months ago as a chronograph that is more stopwatch than timekeeper.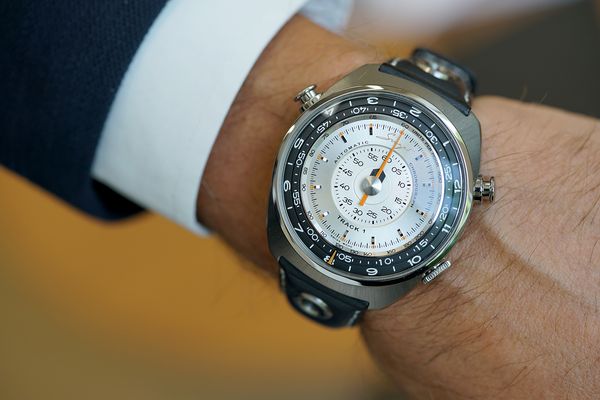 Powered by an intricate movement made by Jean-Marc Wiederrecht, the Track 1 displays the chronograph counters co-axial to the centre of the dial, while the hours and minutes are placed on discs revolving at the periphery. Here's what the watch looks like at 08h04. Note, the chronograph was not running when this picture was taken.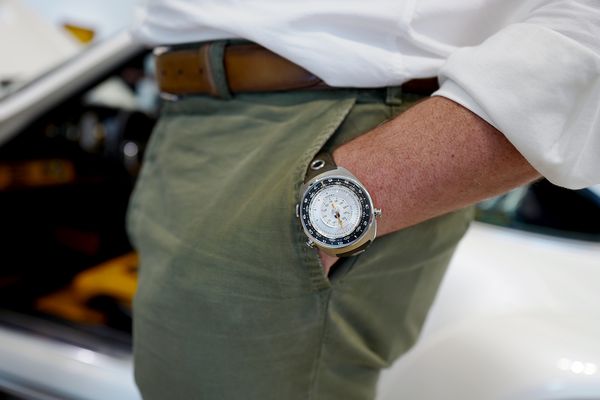 Remarkably, the Track 1 manages to appear both incredibly advanced and unwilling to leave the seventies behind. Marco Borraccino is responsible for the retro-styling of the Track 1. Borraccino previously led Panerai's design studio, and brings to Singer tons of experience with mid-20th century watch design. The tonneau-shaped case and use of bright colours are indeed an obvious nod to early automatic chronographs such as the iconic Autavia.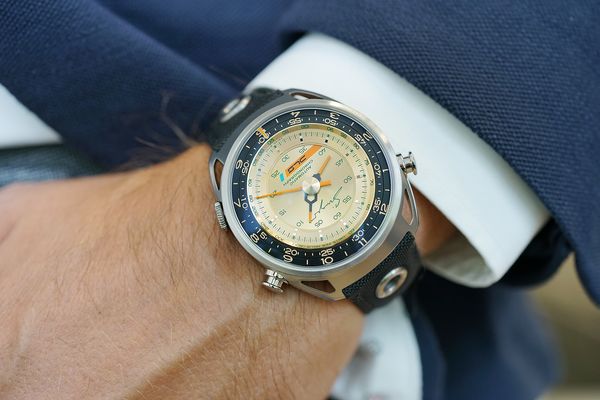 Singer also showed us the latest version of the Track 1. Called, the DLS and launched in parallel to the company's new car, the watch is part of a new customization program which gives clients the option to build their own Track 1, from a choice of choice of cases, bezels and dials to pick from.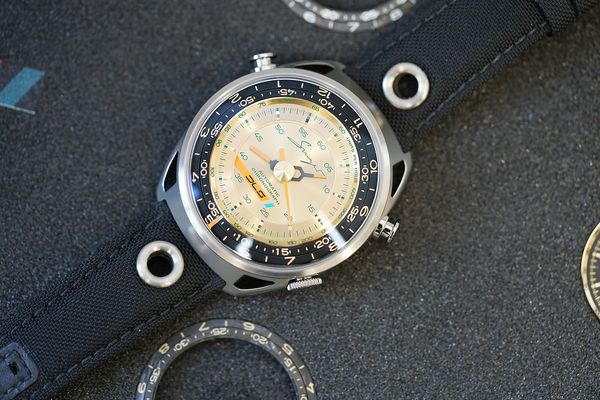 Both the car and the watch are absolutely worth checking out, and we were absolutely thrilled to host Singer in London to debut their latest work. Here's a quick photo recap of that special evening.