Photography: Thomas De Cruz Media: Haydon Perrior.
Record-Breaking Digital Engagement Leads the Industry
Phillips' digital-first strategy enabled us to adapt quickly to a year of unprecedented challenges and energize our field-leading digital programs for a new experience of live auctions. For those unable to visit us in person, our expanded video program and virtual tours allowed art lovers to connect with works on offer in our galleries from anywhere in the world. Smaller, quality sales that reflected current international collecting trends together with Phillips' online and mobile bidding platforms streamlined the bidding process like never before. Phillips saw a 134% increase in online sales across the year, and we set a new company record for an online bid — at CHF 4,991,000 for an extremely rare Patek Philippe Ref. 2523/1 — in our Geneva Watch Auction. The year concluded with more outstanding results, achieving the highest season total in Phillips' five-year history in Asia, a 44% increase over 2019, followed by the highest auction total in company history for 20th Century and Contemporary Art in our New York Evening & Day sales.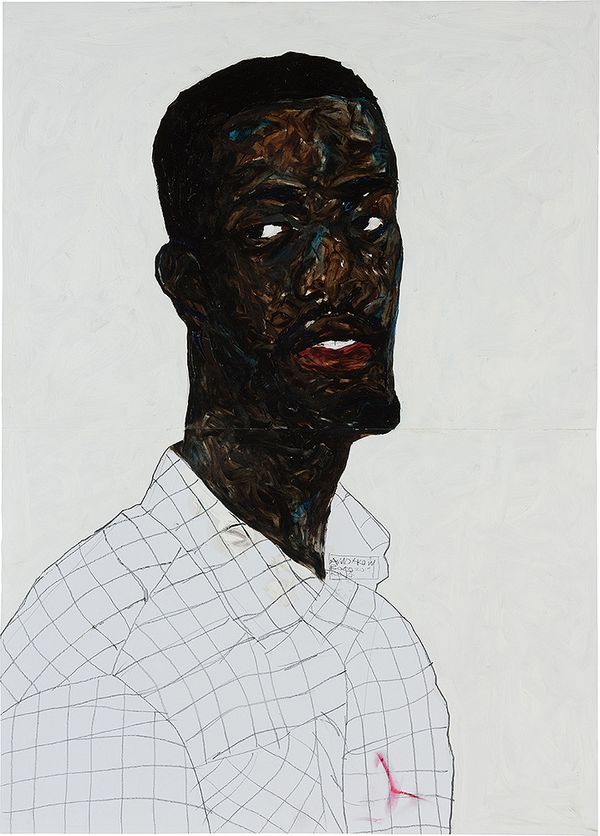 Amoako Boafo, Plaid Shirt, 2019. Sold for $107,000 in Gallery One.
Phillips Launches Weekly Auction Platform, Gallery One
Phillips was the first auction house to break from the traditional calendar by introducing a weekly online auction series. With new drops each Thursday at 12pm EST, Gallery One is the premier destination for buying and selling art with unrivaled privacy, selection, and ease — once you register to bid, you'll always be prepared for our next drop. Phillips was pleased to bring two private collections to market in Gallery One, including works from the collection of Blake Byrne, a Los Angeles-based collector for more than three decades. Other highlights from Gallery One's fall season include Amoako Boafo's Plaid Shirt, 2019, sold for $107,000; Jeff Koons' Ballerinas (Wood), 2016, sold for $63,000; and Chloe Wise's I have nightmares about how amazing you are, 2016, sold for $69,300.
Next Drop 14 January 2021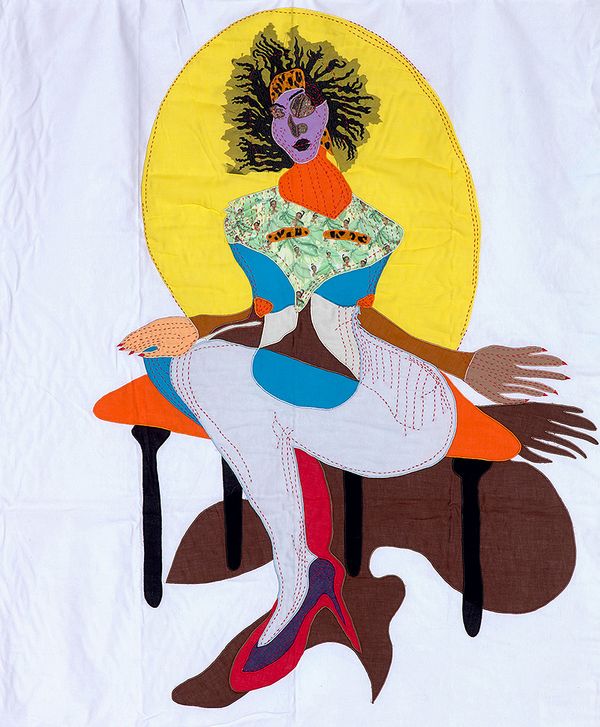 Tschabalala Self, Princess, 2018, from an edition of 30.
Phillips and Articker Offer a New Edge in Data-Driven Intelligence
In August 2020, Phillips announced an exclusive partnership with technology firm Articker in the creation of a data-driven research feature with unique insights into market trends and advanced intelligence on artists and artworks. Founded in 2014, Articker tracks the global art publishing world, with a database comprising more than 16,000 online publications and accumulating information from 50,000 other editorial sources, including galleries, museums, and art fairs. Developed in partnership between Phillips' digital team and Articker, the new platform provides Phillips specialists — and by extension its clients — with unprecedented visibility on emerging trends in the art world. The platform's advanced, open-source intelligence on artists and artworks from the 20th and 21st centuries ranges from blue-chip masters like Pablo Picasso to those currently graduating from MFA programs. Articker also publishes a daily bulletin on phillips.com, aggregating real-time analysis on more than 150,000 artists making headlines each day — from artists setting personal records for most media coverage in a day to those breaking into the headlines for the first time.

Phillips Launches Flawless, A New Jewels Private Selling Platform
Debuted in the spring of 2020, Flawless offers discreet services outside the auction room for clients looking to buy or sell jewelry and gemstones — in addition to a permanent online saleroom with jewels by renowned houses, including Cartier, Chaumet, Mauboussin, Tiffany & Co., and Van Cleef & Arpels. In September, Phillips announced a collaboration with master jeweler Shaun Leane, whose house celebrated its 21st year in 2020. Shaun Leane worked together with Flawless to curate a very special collection of highlights from Leane's archive, as well as previously unavailable pieces, with a focus on the most iconic examples of his signature craftsmanship, fluid energy, and fearlessness.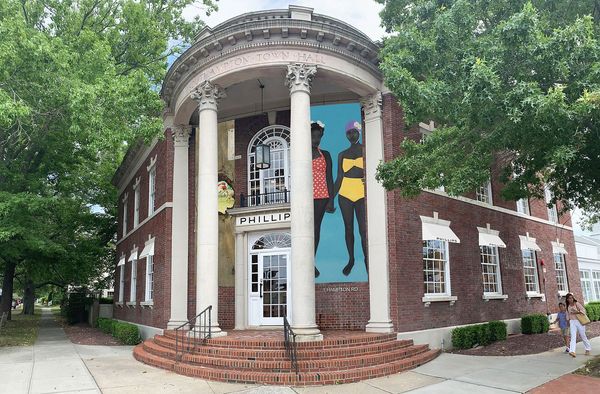 Phillips Southampton at 1 Hampton Road, Southampton, NY.
Phillips Opens in Southampton, NY
This summer, Phillips added a new state-of-the-art space to its roster of galleries worldwide. Located in the historic Southampton Town Hall, the new gallery showcases outstanding examples of art, design, watches, jewelry, prints and photography of the 20th and 21st Century — each available for purchase in forthcoming Phillips auctions or immediately via private sale. Our rotating program of specially curated exhibitions this fall included a private selling exhibition by gallerist Vito Schnabel, bringing together 15 works from artists reflecting Schnabel's artistic orbit, from Francesco Clemente and Walton Ford to Tom Sachs and Pat Steir. The Illustrious Blacks (Manchildblack x Monstah Black) haunted the gallery with a wild take on The Pamela and William Royall Collection, while renowned architect and author Peter Marino visited the Design exhibition to share his love for the French ceramist and master of "grand feu" or "high fire," Pierre-Adrien Dalpayrat.

Next Exhibition Opening February 2021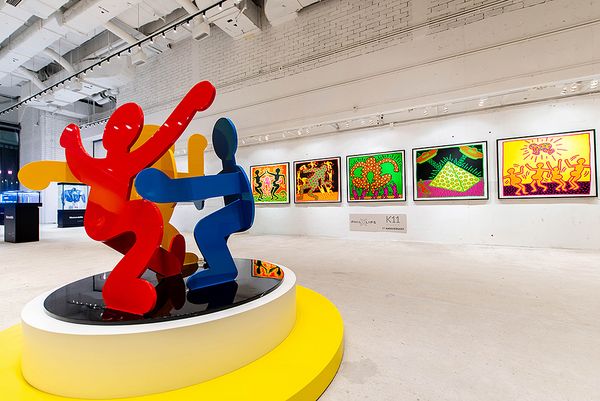 Keith Haring: Falling Up presented at the K11 Art & Cultural Centre in Hong Kong.
Phillips' Curatorial Vision Unites Exhibitions Around the World
Phillips was proud to curate several special exhibitions in 2020 spotlighting a diverse range of artists, from auction newcomers to established names. Presented in collaboration with K11, Phillips showcased a rare lineup of more than 35 pieces by Keith Haring in Keith Haring: Falling Up at the new K11 Art & Culture Centre in Hong Kong. Other notable exhibitions this year included Phillips X Presents: Dindga McCannon spotlighting author, costume designer, printmaker, muralist, and studio artist Dindga McCannon's several decades of work; a joint design presentation from NOMAD and Phillips highlighting the extravagant home of design legend Pierre Cardin; and private selling exhibitions hosted both online and in our galleries, including works by Gerhard Richter and Helen Frankenthaler.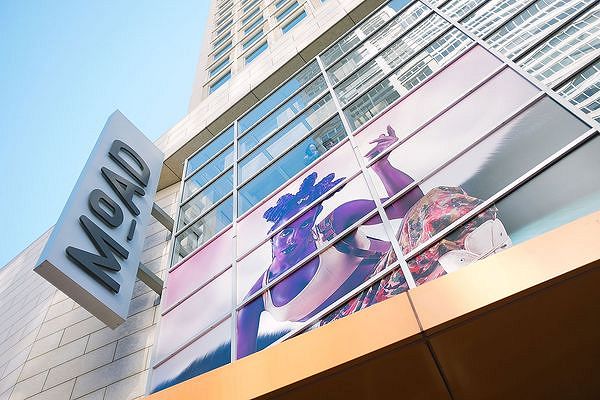 Courtesy of the Museum of African Diaspora.
Phillips Asks, What's Next for Museums?
As the pandemic reshaped the art world throughout 2020, we asked museum leaders, curators, and directors to discuss the future of the museum industry. "I don't know what this crisis will bring in terms of artistic shifts but I do know that artists always respond to the social and political realities," said the Hammer Museum's Chief Curator Connie Butler. "[Our] exhibitions interrogate various veins of complexity, as artists and curators approach contemporary issues resulting from historical diasporic movements," shared Executive Director Monetta White of The Museum of African Diaspora. And from The Museum of Fine Arts, Houston, Director Gary Tinterow: "Each museum in America has its own DNA, reflecting its parentage: the founders, their friends, and subsequent community members as the orbit of influence grows over time."

Recommended Reading
Phillips 2020: Editor's Picks >