Dindga McCannon, Threads of the Past, Inspiration for the Future, 2020. Phillips X Presents: Dindga McCannon.
The Illustrious Blacks x The Royall Collection
NeoAfroFuturisticPsychedelicSurrealisticHippys, The Illustrious Blacks (Manchildblack x Monstah Black), take on Phillips Southampton for a wild, haunting tour of The Pamela and William Royall Collection featuring extraordinary works by artists Titus Kaphar, Amy Sherald, Mickalene Thomas, and more.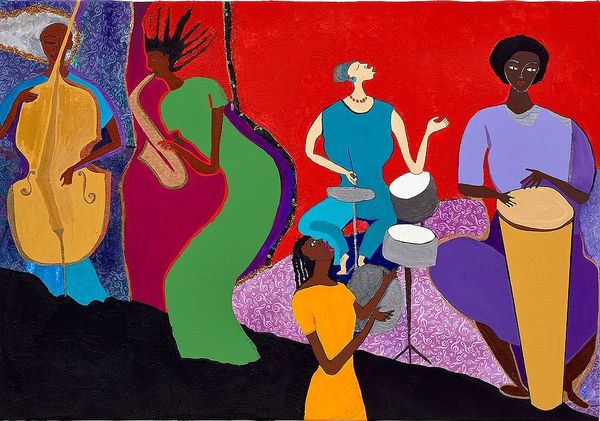 In Conversation: Dindga McCannon and Lowery Sims
We invited legendary curator Lowery Sims to speak with an author, costume designer, printmaker, muralist, and studio artist Dindga McCannon about her recent work, generating a broader conversation about experimental techniques, heritage, music, dance, activism, and the pursuit of artistic freedom.
Transcendence: Poet TC Tolbert on Photographs from the Peter Fetterman Collection
Poet and naturalist TC Tolbert offers his singular perspective on 'Transcendence,' a collection of breathtaking nature photographs from the esteemed collection of gallerist Peter Fetterman.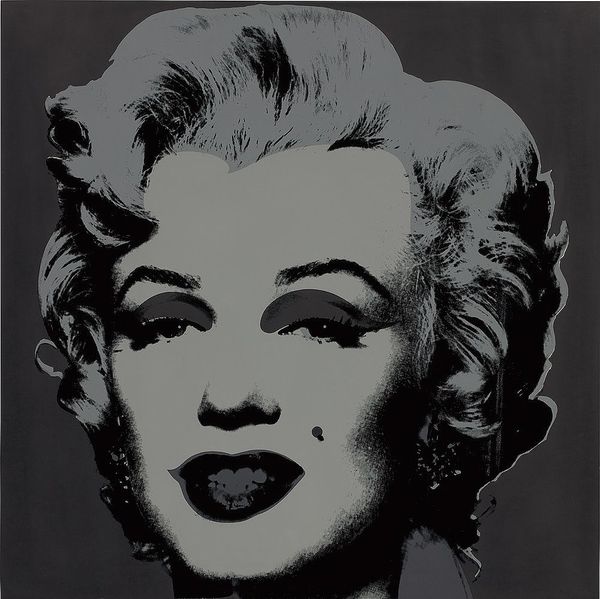 Andy Warhol in Monochrome
Andy Warhol made the color black Pop. Rid of feeling, full of the machine. Warhol's black was different from the cavernous blacks of Caravaggio; it was commercial, it was flat and easily reproducible. Such flatness made all the more provocative by Warhol's famous statement: "If you want to know about Andy Warhol, just look at the surface of my paintings and films and me, and there I am. There's nothing behind it."
Drinking About Art
Guest bartender William Wyatt created three cocktail recipes inspired by contemporary artworks from our New Now New York auction, from Amoako Boafo's Lighter to Vivian Springford's Martinique Series.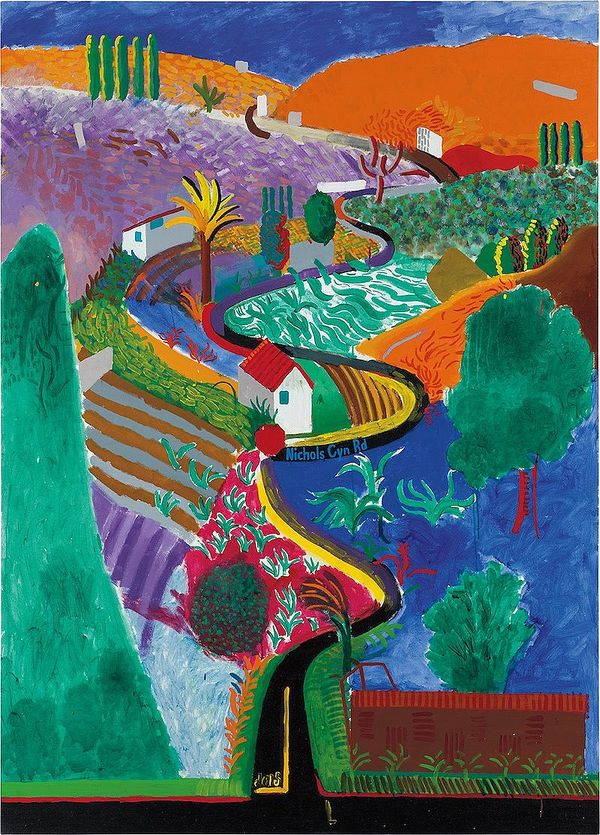 David Hockney's Wiggly Lanes
Art critic and author Martin Gayford, who has sat for portraits by David Hockney and, in 2016, published A History of Pictures which he co-wrote with the artist, pens an essay on Hockney's Nichols Canyon, an artwork that captures every undulation in the Hollywood Hills landscape.
Kevin Young on Jean-Michel Basquiat
In an exclusive essay and reading, poet Kevin Young, director of the Schomburg Center for Research in Black Culture and poetry editor of the New Yorker, shares one of his poems from To Repel Ghosts, his ambitious homage to Jean-Michel Basquiat. The present poem is about the artist's work 'Victor 25448', which sold for $9,250,000 in our 20th Century & Contemporary Art Evening Sale in New York.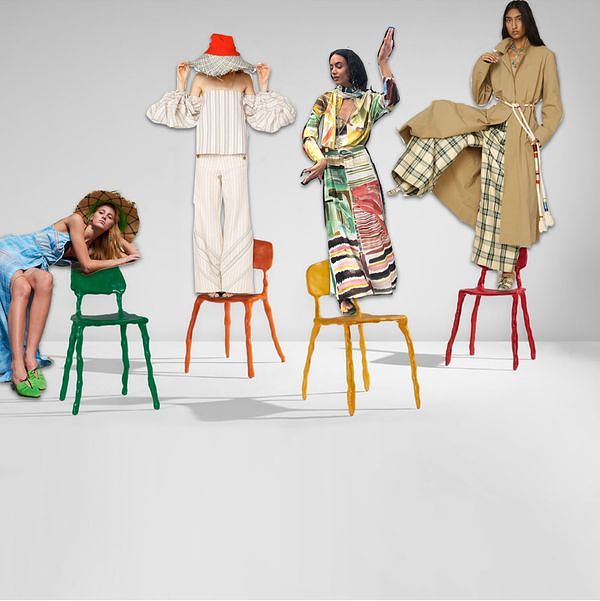 Marten Baas, set of four prototype "Clay" chairs, 2006. Sold for $16,250. Design New York.
Welcome to Rosie Assoulin's World
We challenged the Brooklyn-born designer to reimagine her favorite Design works as a world of her own, whether Ron Nagle's otherworldly and curious color combinations or Marten Baas' childlike clay chairs.
Jill Weinberg Adams on Joan Mitchell
Robert Manley, Phillips Deputy Chairman and Worldwide Co-Head of 20th Century & Contemporary Art, speaks with Jill Weinberg Adams, who worked closely with Joan Mitchell at Xavier Fourcade Gallery. Coming to the market for the first time in decades, the artist's 'Noël' sold in in our New York 20th Century & Contemporary Art Evening Sale for $11,062,500.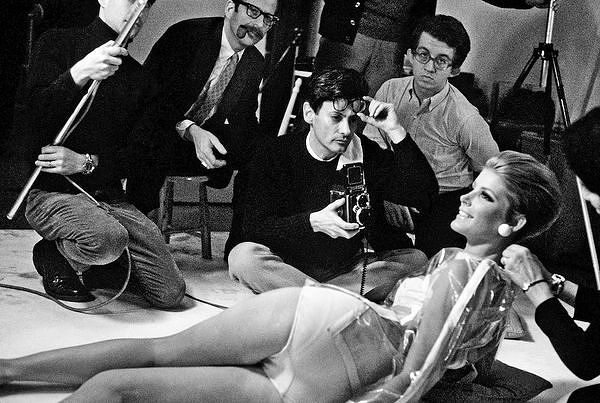 Avedon photographing Veruschka in his studio, 1966. Credit: Burt Glinn/Magnum Photos.
The Real Richard Avedon
Specialist Christopher Mahoney in conversation with author Philip Gefter—on how Richard Avedon redefined photography and, in the process, became one of the most important artists of the twentieth century.
Peter Marino on Adrien Dalpayrat
Renowned architect and author Peter Marino stops by the Design exhibition at Phillips Southampton to share his love for the French ceramist and master of "grand feu" or "high fire," Pierre-Adrien Dalpayrat. Dalpayrat was known for his scintillating oxblood glazes and his wide variety of forms, from timeless gourds to pots crawling with magical creatures. Discover more from the book "Adrien Dalpayrat - The Peter Marino Collection" at phaidon.com.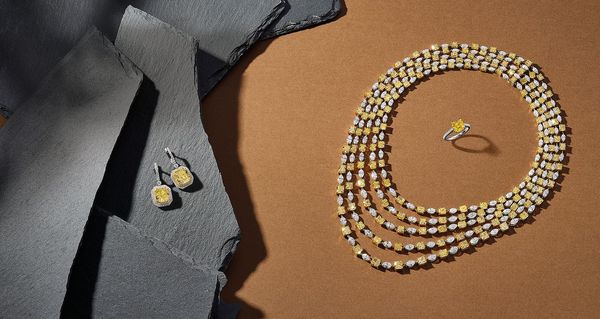 Forces of Nature: A Jewels Collection Inspired by the Five Elements
For our Jewels and Jadeite Fall Auction in Hong Kong, we reinterpreted the ancient Chinese ideology of the Five Elements into curated portfolio of collections inspired by Metal, Wood, Water, Fire, and Earth.
Christian Louboutin's Cabinet of Curiosities
Following the grand opening of L'Exhibitioniste at the historic Palais de la Porte Dorée in Paris earlier this year, Christian Louboutin invited us into his private office for an exclusive interview. His work and inspirations come from a lifetime of seeking new experiences, which were brought to life by collaborations with artists and artisans in the 11-room retrospective exhibition. Along with access to the exhibition, he gave us a tour of his psyche, from designing for showgirls to working with artists such as Imran Qureshi and David Lynch.

Discover more from Christian Louboutin and the exhibition in an exclusive online behind-the-scenes documentary screening, coming this January.

Phillips 2020: Year In Review
In a very challenging year, Phillips rose to the occasion, fully embracing our digital-first ethos to hold an extraordinary set of live auctions which exploded company records across the globe. We brought new artists to auction, supported the charitable causes we care about, and launched the next-generation auction experience, Gallery One. We look forward to a bright 2021.