Steven Klein, Madonna, Los Angeles from X-STaTIC PRO=CeSS, 30 July 2002. Sold for £4,000. Photographs London.
Favorite Conversation: Steven Klein
Yuka Yamaji, Head of Photographs, Europe, and celebrated photographer Steven Klein discuss his enduring relationship with Polaroids, documenting pop culture, and how Madonna keeps him on his toes.
Favorite Celebrity Cameo: Sylvester Stallone
The stories behind the fives watches consigned by Sylvester Stallone for our RACING PULSE auction, from the man himself.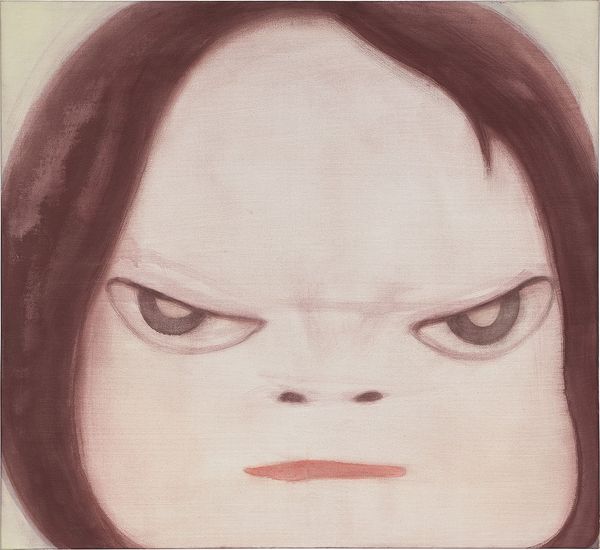 Favorite Deep Dive: Spotlight on Yoshitomo Nara
Best-known for his delightful yet emotionally complex renderings of children, the Japanese Neo Pop artist has developed a unique iconography drawing from a variety of artistic traditions.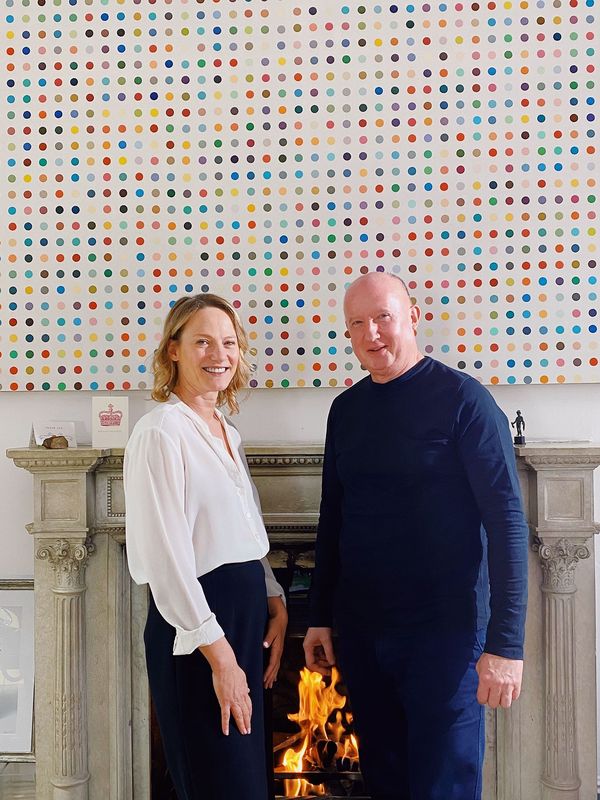 Cheyenne Westphal and Robert Tibbles in front of Damien Hirst's Antipyrylazo III, 1994. Image: Alex Braun/Phillips.
Favorite Collection: Robert Tibbles
Our Global Chairwoman sat down with longtime friend Robert Tibbles to learn more about his exceptional collection.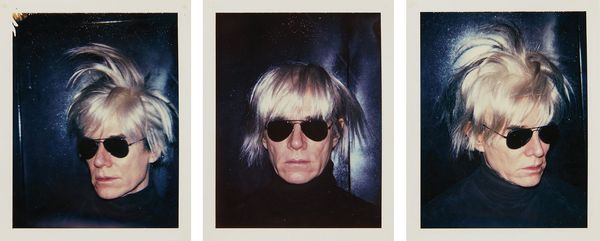 Andy Warhol Three works: (i-iii) Self-Portrait, 1986. Sold in New York for $106,250.
Favorite Artist: Andy Warhol
"In the future, everyone will be world-famous for 15 minutes." Reflecting on the Pop superstar's famous words, Louisa Earl, Phillips Editions Cataloguer, highlights 15 Warhol prints to remember.
Favorite Portrait: Basquiat's 'Portrait of A-One A.K.A. King'
In his 'Portrait of A-One A.K.A. King,' Basquiat evokes the traditions of a convention-ridden art historical genre—in order to reject them.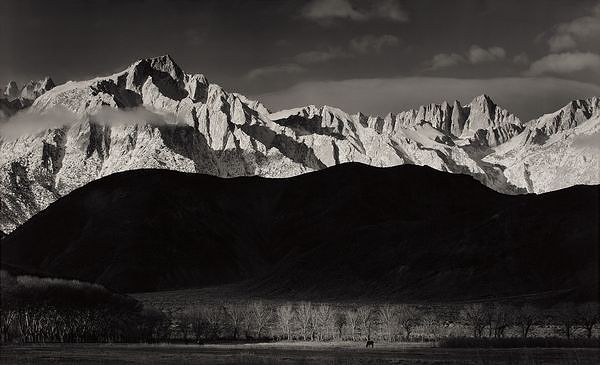 Ansel Adams Winter Sunrise, Sierra Nevada from Lone Pine California, 1944. Sold for $412,500. Photographs New York.
Favorite Landscape: Ansel Adams' 'Winter Sunrise, Sierra Nevada from Lone Pine California'
Adams' large-scale photographs both preceded and predicted contemporary trends in the medium.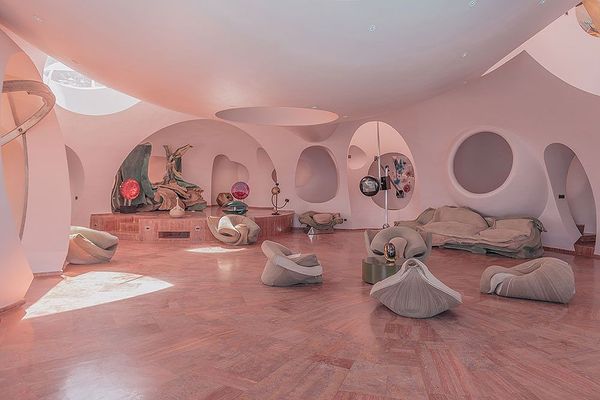 Photography by Studio J'Adore Ce Que Vous Faites. Courtesy of NOMAD.
Favorite Interior: Palais Bulles
This year, NOMAD journeyed to the unpredictable architecture of the "Bubble Palace," a radically organic abode on the edge of the Mediterranean.
Favorite Gemstone: Emeralds
As a symbol of immortality and faith since ancient times, emeralds are not only steeped in folklore and intrigue but coveted as one of the top three most prized gemstones in the world, alongside rubies and sapphires.
Favorite Documentary: 'A Moment in Time: Watchmaking at the Start of the 21st Century'
A Phillips in Association with Bacs & Russo film directed by Arthur Touchot and co-produced by theWatchesTV on the occasion of RETROSPECTIVE : 2000 - 2020.
Favorite VR Tour: Design, London, June 2020
Tour our Design sale in a virtual reality walkthrough from 30 Berkeley Square. On view: Gio Ponti, Fontana Arte, Max Ingrand, Claude Lalanne and more.
Favorite Gallery Tour: 20th Century & Contemporary Art, New York, July 2020
Jean-Paul Engelen, Deputy Chairman and Worldwide Co-Head of 20th Century & Contemporary Art, takes us on a personal tour of our 20th Century & Contemporary Art Evening Sale viewing at 450 Park Avenue in New York.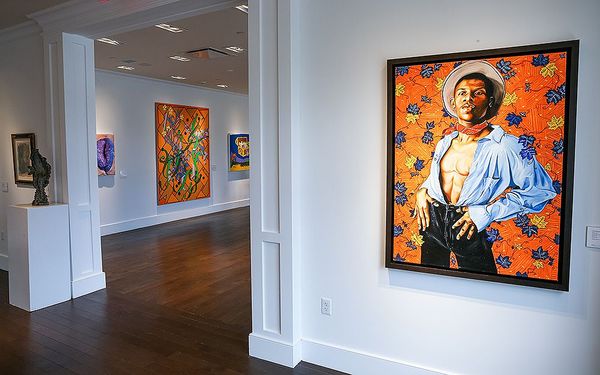 Otis Kwame Kye Quaicoe, Old Town Boy, 2018. Sold for $137,500. New Now New York.
Favorite Travel Guide: The Hamptons
In honor of Phillips Southampton joining a long history of world-class art in Long Island's thriving cultural scene, we rounded up the premier places to experience creative culture in the East End.
Brandolini d'Adda in his palazzo in Venice. Photo credit: Danilo Scarpati.
Favorite House Call: Marcantonio Brandolini d'Adda
We spoke with the Venetian glassmaker, who brings a modern perspective to one of Italy's oldest artistic traditions.
Favorite First Reveal: Helen Frankenthaler
Sold in our 20th Century & Contemporary Art Evening Sale in New York for $3,720,500, Helen Frankenthaler's 'Off White Square,' is one of the largest and most ambitious works she ever made. A masterpiece of her mature style, it features expressive expanses of pure color, which characterize the highly acclaimed body of work she created during the period.

Phillips 2020: Year In Review
In a very challenging year, Phillips rose to the occasion, fully embracing our digital-first ethos to hold an extraordinary set of live auctions which exploded company records across the globe. We brought new artists to auction, supported the charitable causes we care about, and launched the next-generation auction experience, Gallery One. We look forward to a bright 2021.