Phillips Southampton joins a long history of world-class art in Long Island's thriving cultural scene.
It might have recently been better known for its see-and-be-seen summer parties and hard-to-get-into seasonal restaurants, but the Hamptons — way before all of the glitz — was a thriving artist colony. For decades, the likes of Jackson Pollock, Willem de Kooning, and Roy Lichtenstein sought refuge in the East End. Many created some of their most renowned pieces in modest studios here; while others were inspired by its seaside landscapes.
A world-class art scene has since persisted, especially with venues like The Watermill Center and Parrish Art Museum, but 2020 looks to be a real turning point for the Hamptons as New York City's pandemic-stricken art and design landscape has largely relocated to the picturesque towns, hamlets, and villages of eastern Long Island. Here, a quick guide to getting your art fix out east.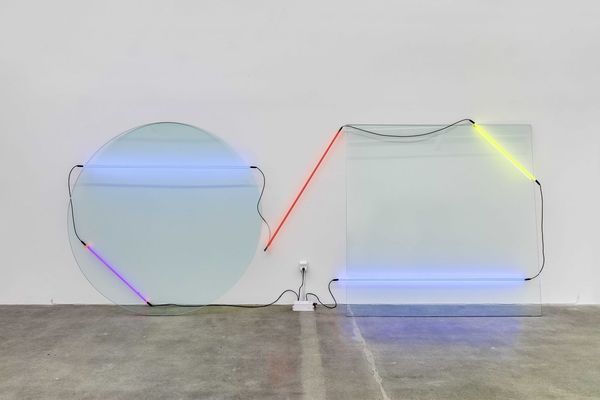 Keith Sonnier, Ba-O-Ba I (Ba-O-Ba Series), 1969. Courtesy of the artist and Maccarone Gallery, New York / Los Angeles.
Its current Southampton location — a bright 34,400 square-foot building designed by Herzog & de Meuron — might have only opened in 2012, but this museum's legacy dates back to 1898 when Samuel Longstreth Parrish debuted The Art Museum at Southampton, hinting at the East End's longstanding history as a creative destination. Today, the Parrish Art Museum focuses on works by artists with ties to the area including the symbol-packed paintings of Louise Chase and light sculptures by Keith Sonnier. On view until 31 January 2021 are Jackie Black's evocative photographs of the last meals of 23 inmates executed in Texas from 1984-2001.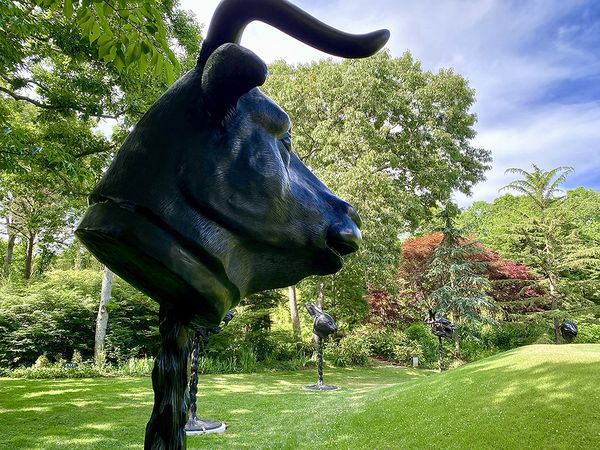 Ai Weiwei, Circle of Animals/Zodiac Heads: Bronze. Courtesy of LongHouse Reserve.
Over 60 world-class sculptures dot this lush 16-acre Easthampton outdoor museum and garden. Stroll through beautifully manicured lawns in easy tranquility, stopping only to admire pieces like an almost-Brutalist multi-tower piece by Sol LeWitt and an abstract installation by Willem de Kooning. But don't forget to head to the Albee Amphitheater, which, until November 2021, will be surrounded by Ai Weiwei's iconic 10-foot bronze sculptures of the Chinese zodiac.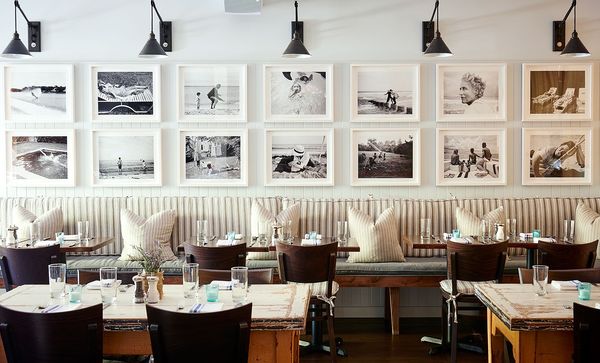 Courtesy of Highway Restaurant & Bar.
For locals and Hamptons regulars, this highway barn has been a many number of things, including a no-frills diner serving the expected all-American fare. Now owned by the team behind Eleven Madison Park and NoMad Hotel Restaurant and Bar, food remains fuss-free if decidedly fancier and more global in flavor. Think: fish curry with Thai spices and burrata-and-beet salad mingling with a classic burger. It's all take-out for now, but during the old normal, the restaurant's easy, breezy, and tasty reputation has made it a favored haunt by local creatives, including fashion photographer Pamela Hanson, whose black-and-white images of life in the Hamptons over the decades can be found on the walls.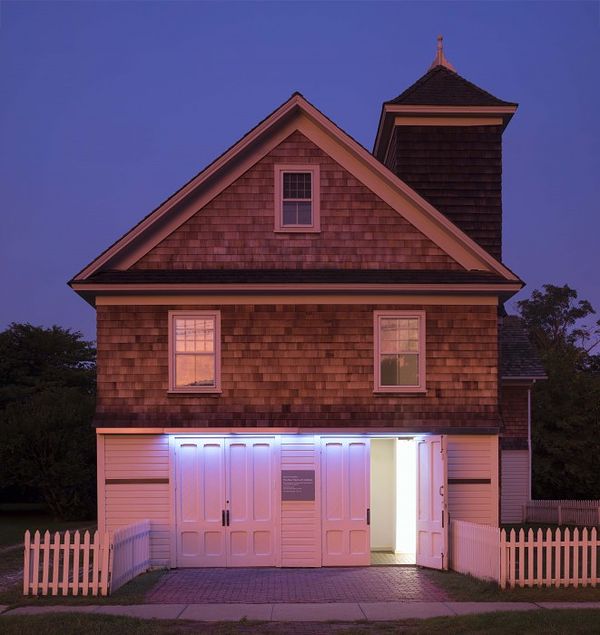 Courtesy of Dia Bridgehampton and The Dan Flavin Art Institute.
A 1908 Bridgehampton firehouse was transformed by artist Dan Flavin, who lived in Wainscott, in the 1980s so that it may be the permanent showcase for nine of his fluorescent light pieces. The house's first floor remains an exhibition space for local artists. On now is a year-long installation of Amagansett resident Jill Magid's new series of linen screen prints called Homage CMYK.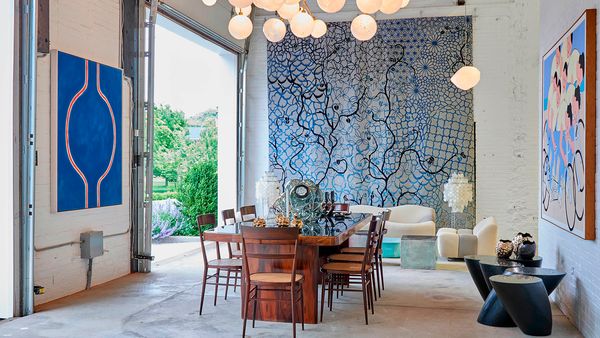 Courtesy of Jeff Lincoln Art+Design.
In his meticulously curated exhibition space and shop (a 19th-century power station in its former life), interior designer Jeff Lincoln combines a voluptuous wool sofa set by Pierre Paulin, a whimsical wooly mammoth carpet by the Haas Brothers, and a cloud-like hand-blown glass lamp by Jeff Zimmerman. But Lincoln's sharp taste extends beyond decor; he's got a keen eye for art, too. Through September and October, you'll find massive bronze pieces by Wendell Castle, mixed-media abstracts by Alfonso Ossorio, and Jan Müller's Bacchanale Triptych from 1952.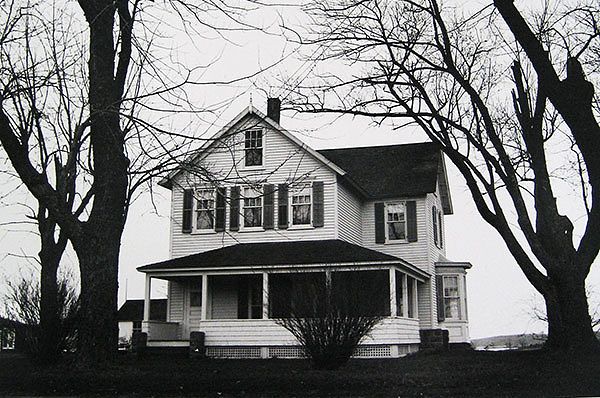 Pollock-Krasner House, 1949. Photograph by Martha Holmes. Courtesy of Stony Brook University.
Jackson Pollock and Lee Krasner purchased this wood-frame house in 1945 thanks to Peggy Guggenheim, who gave the couple the $2,000 down payment in exchange for works of art. A display of the couple's history, as well as of their tools, is always there, but various artists' works are also on show, in addition to interactive workshops and guided tours. Abstract expressionist Athos Zacharias, a beloved figure of the East End art scene until he passed away a year ago, is celebrated here until 31 October with an exhibit of his late-period paintings.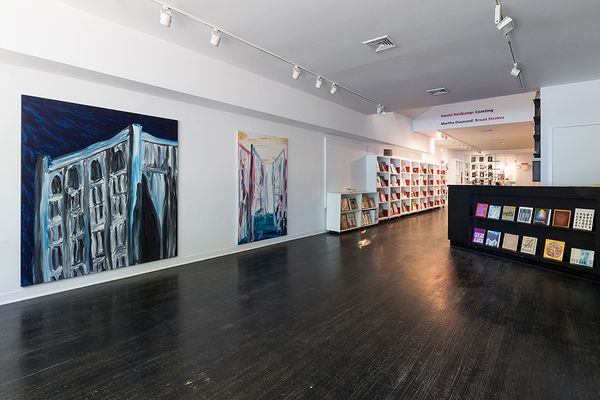 Courtesy of Harper's Books.
Since opening on Newton Lane in 1997, this bookstore-cum-art-space has become a cultural hub for locals and visitors alike. Harper's Books organizes a number of exhibitions every year, typically shining a light on contemporary artists on the verge of world renown. Ryan McGinness and Matthew King were recently shown, and through mid-September, eight of Los Angeles–based artist Alejandro Cardenas' surreal canvases will bring the gallery's walls to life. Plus, the shop remains an excellent place to pick up a collectible, like the iconic Diane Arbus monograph published by Aperture in 1972.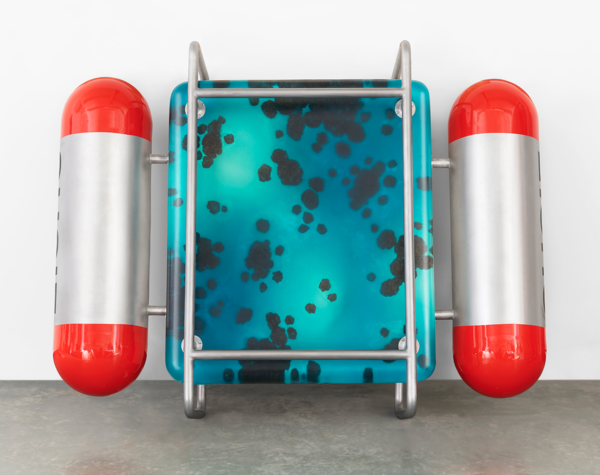 Ashley Bickerton, Seascape: Floating Ocean Chunk No. 1, 2017. Courtesy of Tripoli Gallery.
A high-ceiling 2,400-square-foot warehouse off Montauk Highway serves as the new home for Tripoli Patterson's gallery. To pay homage to all this space, he launched on Thanksgiving 2019 with a massive group show of 50 different artists that included Ashley Bickerton's Seascape: Floating Ocean Chunk No. 1 sculpture. The move also allowed Patterson to inaugurate an artist-in-residency program, which started in March with an exhibition of Alice Hope's large-scale installations. From 22 August to 28 September, private appointments can be scheduled to view Six Hot and Glassy, another group show (Herbie Fletcher is among them) with works inspired by surfing.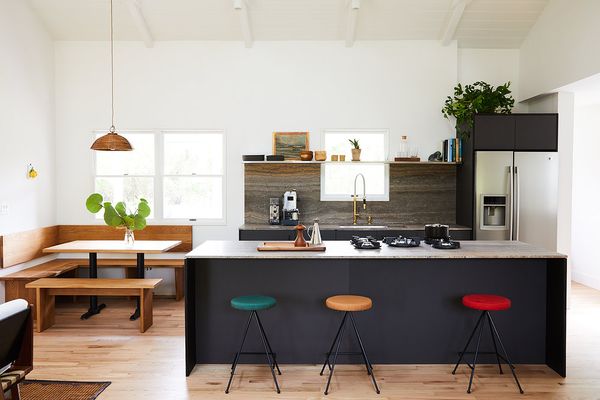 Courtesy of McKinley Bungalows.
New York City-based designer Robert McKinley is known for some of the coolest interiors around, having worked on projects like Sant Ambreous, the Surf Lodge, and Hotel Joaquin in Laguna Beach. His rental home near Ditch Plains, which was fully renovated, boasts the same photogenic quality but with a charm that suits the seaside vibe of the area. Plus, everything in the house — stuffed with covetable pieces like colorful wool textiles he designed for Aelfie Tapestries and handmade dinnerware by Asheville, NC's East Fork Pottery — is for sale.
Chadner Navarro is a freelance travel and lifestyle journalist based in Jersey City, NJ. His writing has been published in Condé Nast Traveler, Bloomberg Pursuits, and Saveur.

Discover More about Phillips Southampton >