Tomokazu Matsuyama, Holy Urine, 2012
Estimate: HK$200,000 - 300,000 (US$25,600 - 38,500)
Lot 147, 20th Century & Contemporary Art & Design Day Sale, November 29
In a category that is constantly evolving, against a backdrop of accelerated cultural change, ULTRA/NEO is our love letter to a selection of ultra-contemporary artists, all born after the 1970s in a world that has seen rapid developments, both technological and cultural.
The amalgamation of "ultra" and "neo" draws on the hyper-contemporary, liminal spaces in which artists of our generation exist. This season, Phillips is kicking off the series with a focus on young Asian talent.
All raised in the age of the internet, they share a common thread: their strong ability to build upon Eastern and Western art history, to imbue a fresh perspective on themes of globalization, national identity and human condition through the use of high-octane color palettes, bold lines and flattened forms. Artists in this curation include Mayuka Yamamoto, Etsu Egami, Chiharu Shiota, Cui Jie and Mao Yan. Together, they represent a dynamic force that is redefining what resonates with collectors of our time.
---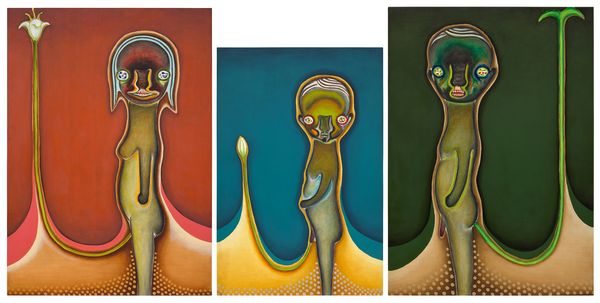 Izumi Kato
Graduating from the department of oil painting at Tokyo's Musashino University in 1992, Izumi Kato found his artistic career delayed by economic circumstances (Japan's asset price bubble had just burst). For years, he worked as a construction worker to make a living. Only until he was 30 did he decide to fully identify as an artist and concentrate on his love of creation.
Initially, Kato focused on abstract landscapes. However, his attention gradually shifted to symbolic portraits of mysterious and grotesque forms. As an art major, he studied traditional African art, Pablo Picasso, Vincent van Gogh and figurative master Francis Bacon — all influences which are readily visible in the subjects and compositions of Kato's paintings.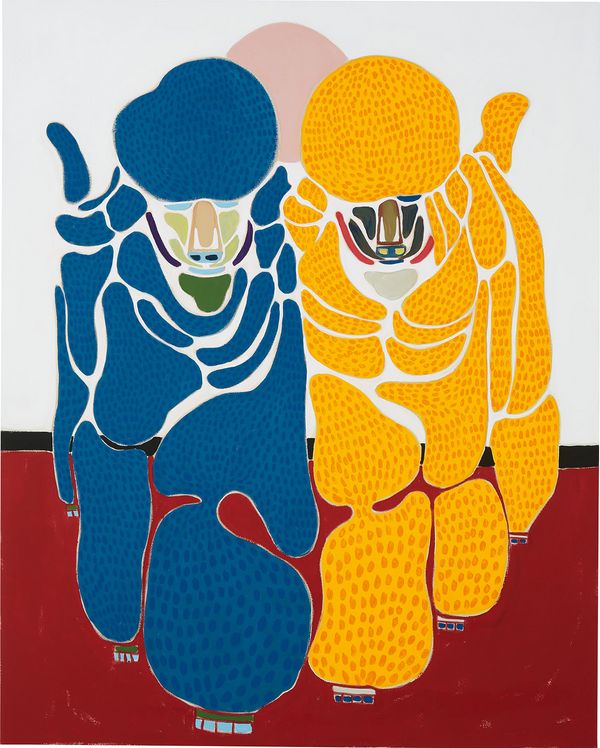 Susumu Kamijo
Susumu Kamijo's visual language abstracts reality through a blend of aesthetic styles. His sublimated minimalist shapes and contrasting constellation of colors recall the organic elegance of Henri Matisse's cut-outs. His Pointillist daubs of poodle fur invoke the dexterous, tactile works of artists such as Yayoi Kusama and Jennifer Guidi, while his use of block color and isolated forms lend his compositions the hard-edged, graphic style of ancient Japanese woodblock printing.
Kamijo arrived at his signature motif, the poodle, in 2014, drawn by their peculiar shape and clipped, coiffed fur. For his drawings, Kamijo used photographs from dog shows and magazines as inspiration, and then reduced them to their most essential elements — eyes, ears, nose and mouth — which he then deconstructed into undulating shapes.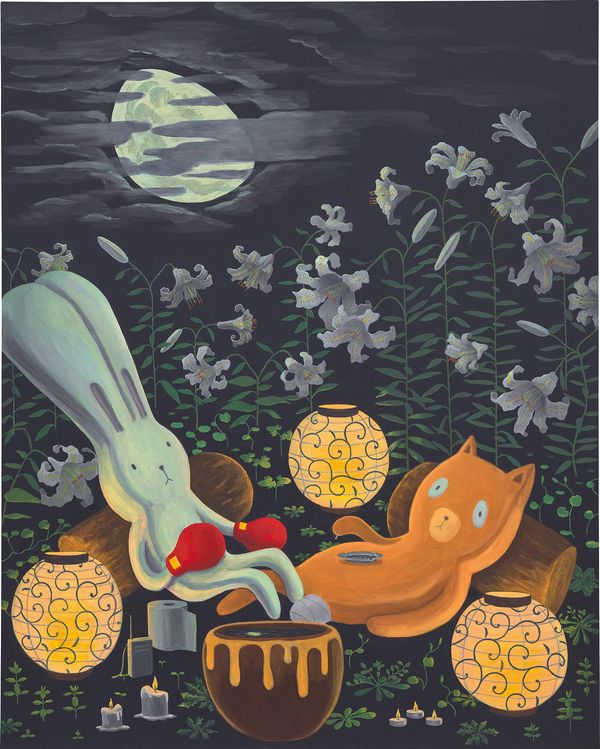 Atsushi Kaga
Through the eyes of a self-proclaimed otaku, Atsushi Kaga mixes storytelling with manga, anime and satirical Irish literature, owing to his education at the National College of Art and Design in Dublin. His work incorporates a mixture of Western art history, philosophy, Celtic culture and Japanese painting.
The bunny in this work is somewhat of a self-portrait, his alter ego. The goal is to take viewers on journey through a complex alternate universe with anthropomorphic characters.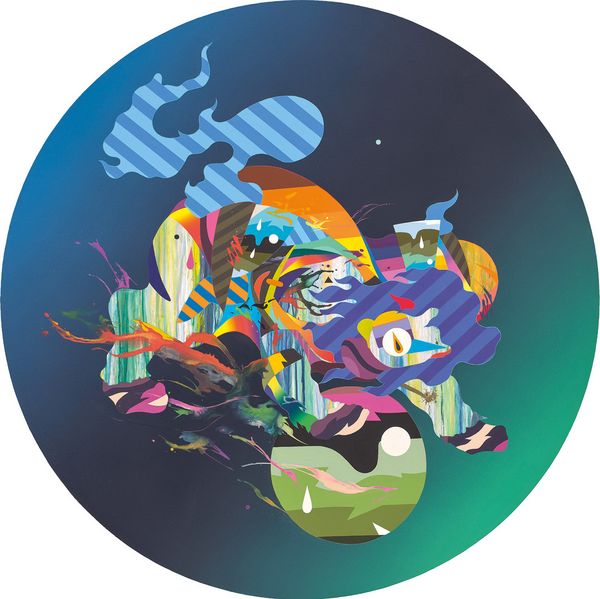 Tomokazu Matsuyama
Having lived in Los Angeles, New York, London, Tokyo and Takayama, Tomokazu Matsuyama has long been interested in the dichotomy between his Japanese and American identities. His art attempts to find common threads between two poles — Western and Eastern, ornamental and conceptual, traditional and contemporary — resulting in an alchemical explosion of different cultures. His hybrid works take inspiration from traditional Japanese art, Disney animations, Western design sensibilities and Japanese color schemes.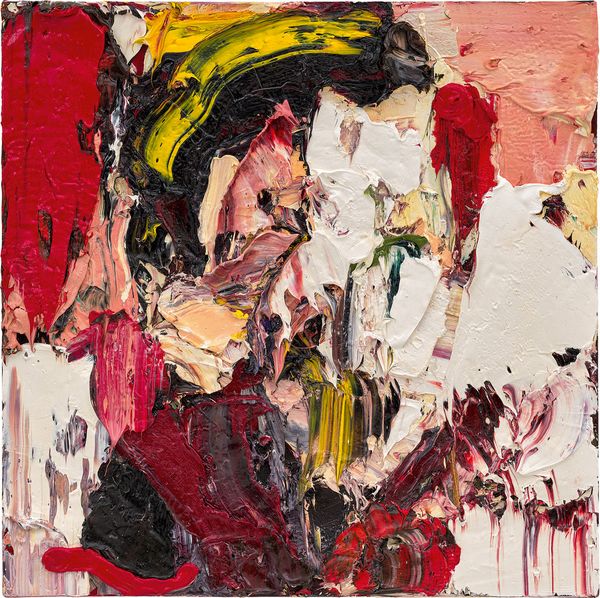 Yukimasa Ida
Yukimasa Ida's hauntingly beautiful works strike a fine balance between realism and abstraction, infused with a deep sense of nostalgia and appreciation for the fleeting nature of human existence. In recent years, the artist has explored the concept of ichi-go ich-e, a Japanese idiom that translates to "once-in-a-lifetime moment." This exploration stemmed from his encounters in the slums of India, where he was drawn toward the dual beauty and cruelty of time.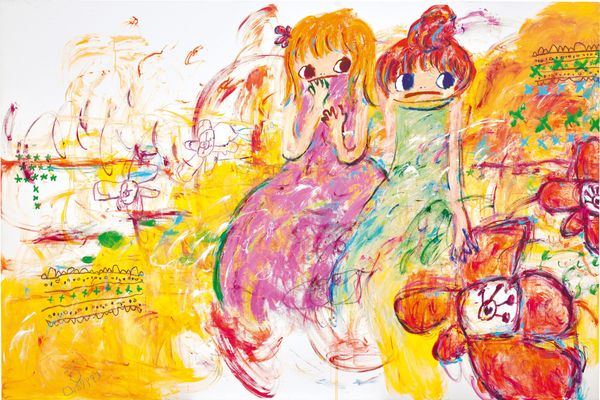 Ayako Rokkaku
Ayako Rokkaku never attended art school but developed her own painting technique, using her bare hands and fingertips to apply acrylic onto canvas. She has since moved beyond traditional media, transforming materials ranging from cardboard to vintage Louis Vuitton suitcases to layered acetate and wool. Her works of art hum with an explosive rainbow energy, evoking the carefree mark‐making of children mixed with elements of impressionism in their thickly applied streaks of color.
In line with the canon of Japanese anime, Rokkaku's girls are deceptively charming. A glint of dissatisfaction and impetuousness lurks behind their seeming innocence, alluding to emotional turmoil rippling beneath the rainbow surface. The metamorphosing, playful surfaces adhere to a lineage of Japanese aesthetics, celebrating the pleasures of the spontaneous and occasional, while also addressing the potential threats to the purity of children.
Huang Yuxing
A graduate of Beijing's prestigious Central Academy of Fine Arts, Huang Yuxing is one of the most acclaimed Chinese painters working today. Unlike many of his contemporaries, whose art expresses their disillusionment with having grown up under drastic economic reforms and rapid urbanization, Huang has focused his visual language on capturing the inner tension between what he calls the "eternal cycles of time" and "complexity of human nature." Drawing inspiration from the natural environment, his vibrant canvases distort reality by reconstructing the world around him.
Devoted to the process of creation itself, Huang superimposes layers upon layers of color with meticulous brushstroke, applying a method that reveals the traditions of tonality and sharp form in Chinese gongbi landscape painting. But with no horizon line to ground his compositions, viewers are instead immersed into an ambiguous space open to interpretation as abstract patterns come to be understood as a contemplative exploration of the psyche.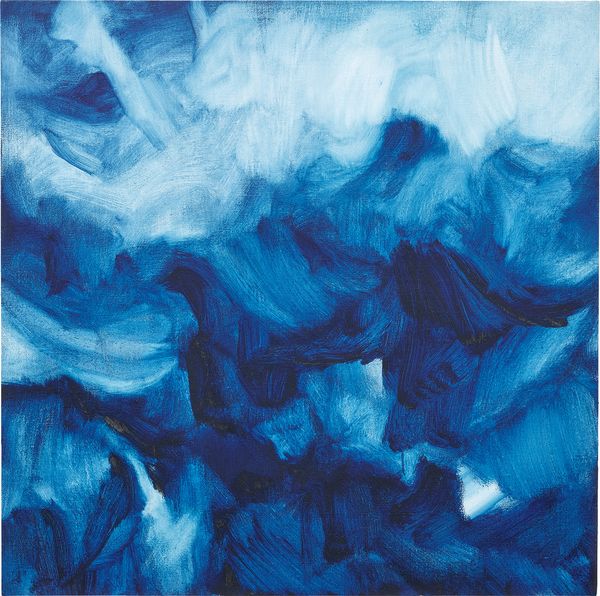 Zhao Zhao
Leading Chinese contemporary artist Zhao Zhao is famous for his non-conformist work and role as the long-time assistant of influential Chinese artist and activist Ai Weiwei. Zhao has been the subject of increasing international recognition and acclaim in recent years. In 2019, he held his first solo museum exhibition at the Song Art Museum in Beijing and won AAC Art China's Artist of the Year Award.
His beautifully-rendered Sky paintings, first unveiled in 2015, depict billowing clouds that undulate across the canvas. These works serve as Zhao's response to the air pollution in Beijing, and the rarity of having a clear blue sky in the city. Indeed, the apparent thickness of the work's billowing darkness is reminiscent of a dense smog, through which patches of light blue sky and natural sunlight struggle to pierce from behind.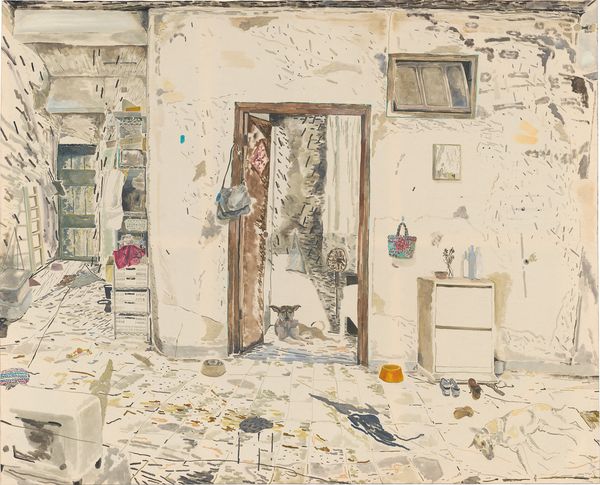 Chris Huen
Hong Kong-based Chris Huen's works are observations of his own quotidian experiences, constellations of daily moments swiftly constructed to bring the domestic and surreal in one compelling partnership.
Without prior sketching or under drawing, Huen deftly executes on large canvases with techniques borrowed from traditional ink paintings and abstract figuration. His works showcase an acute awareness of his surroundings, inspired by the people, activities and landscapes around his home and Yuen Long studio. Deliberately omitting details, the artist works intuitively to recall a fleeting or forgotten moment from a feeling or memory, developing dream-like images from organic and haphazard dabs of paint.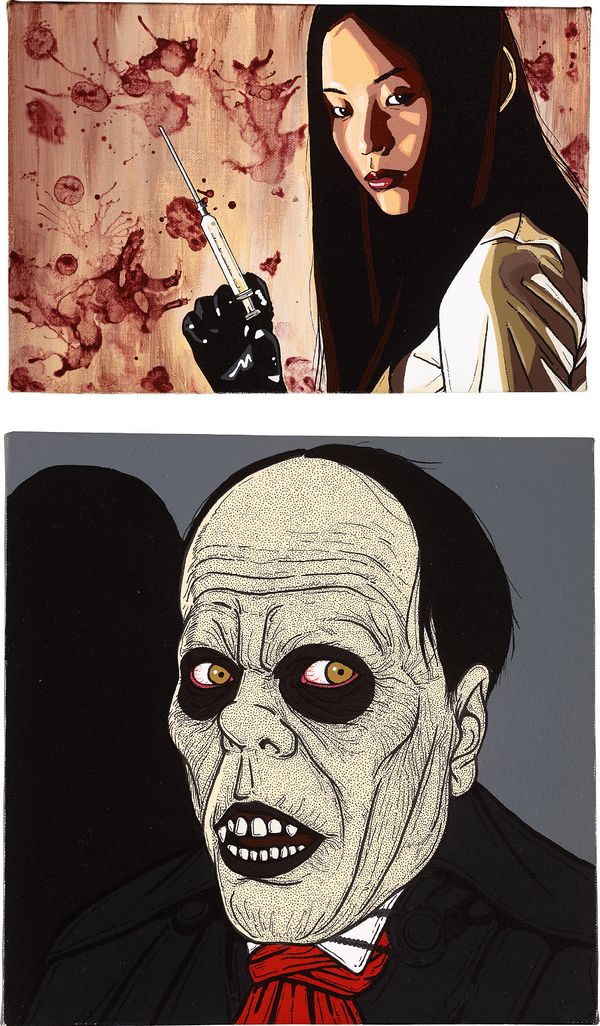 Chen Fei
Based in Beijing, Chen Fei belongs to the generation of Chinese artists born after 1980, raised under the one-child policy and China's tremendous economic growth. His work is largely influenced by pop culture, especially manga and anime. His film background is reflected in his paintings, which resemble movie stills.
Chen's paintings are often dark-humor fantasies situated in realism and surrealism all at once. His work is filled with political satire commenting on China's cultural and economic development, and how it has impacted globalization. The artist often depicts himself within his paintings as a form of self-mockery and criticism.
---
Recommended Reading
In Demand: Artists to Watch in the Hong Kong Sales >
The Female Gaze: 10 Women Artists in the Hong Kong Sales >