George Condo, Woman on Red Chair, 2007.
Estimate: HK$2,500,000 - 3,000,000
Lot 193, 20th Century & Contemporary Art Day Sale, June 7.
George Condo
Recognized as one of the most inventive and prolific artists of his generation, George Condo has exhibited extensively throughout his career. His work is housed in many prestigious collections worldwide, including the Metropolitan Museum of Art in New York, The National Gallery of Art in Washington D.C., the Tate Modern in London and the Centre Georges Pompidou in Paris. This year, the Long Museum in Shanghai will host the largest solo exhibition by Condo in Asia.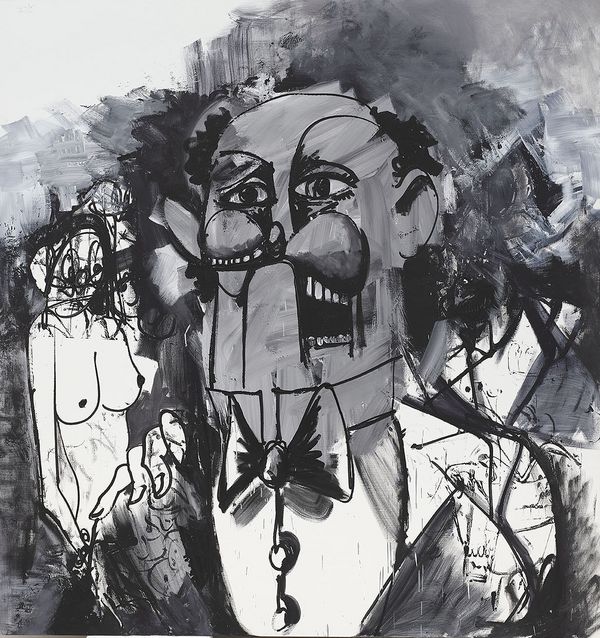 Created in 2006, Sketches of Jean Louis is a quintessential example of the "artificial realism" philosophy that Condo pioneered in the late 1980s. Defined as the realistic representation of that which is artificial, the concept is central to Condo's work, guiding his construction of mythic heroes whose imagined lives serve as a mirror for human nature and provide a fanciful recreation of our contemporary world.
Both traversing and abolishing the border between abstraction and figuration, Sketches of Jean Louis is a superb example of Condo's remarkable ability to warp the representational. Set against a backdrop of textured strokes in varying opacities, the melodramatic Jean Louis meets our gaze through the fractured facial landscape of Cubism, his warped visage revealing a distorted array of features.
The fictitious French character is a recurring figure in Condo's work, often presented as a butler, maid, chef or banker. In the past, the artist has quipped that the question is not who is Jean Louis, but what is Jean Louis.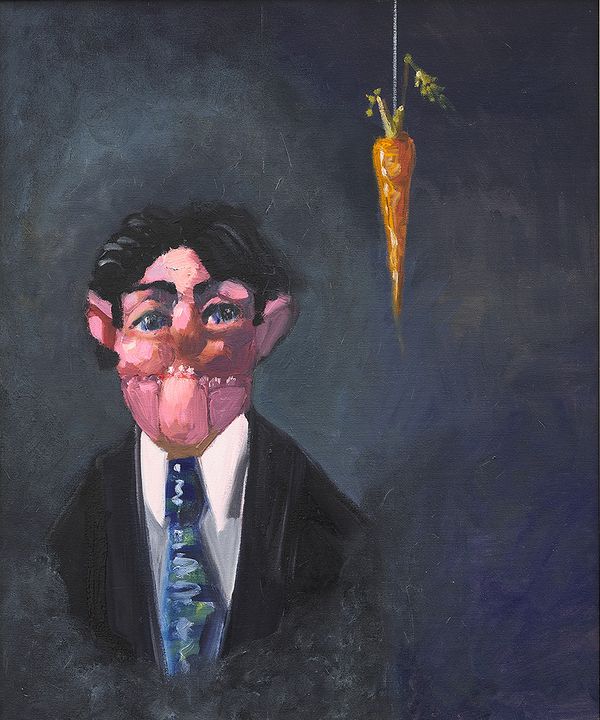 The bulk of Condo's oeuvre comprises portraits of invented characters presenting "composites of various psychological states painted in different ways." The Executive showcases Condo's acute understanding of psychological iconography epitomizing "the madness of everyday life," with meticulous attention to naturalistic detail offset by elements of the grotesque and the absurd.
The young, slick-haired executive, who is eagerly following a capitalist carrot, bears a striking resemblance to the legendary anti-hero Patrick Bateman in American Psycho. The original "wolf of Wall Street," Bateman is a product of the 1980s pre-crash "greed is good" era, and a symbol of the American dream gone awry. American Psycho satirizes the ultimate stereotype of yuppie greed: rich, shallow, addicted to sex, drugs and conspicuous consumption.
The Executive showcases Condo's long fascination with portraying complex and precarious mental states in invented characters. His witty, provocative take on the character of the young banker pushes the furthest extremes of the human psyche.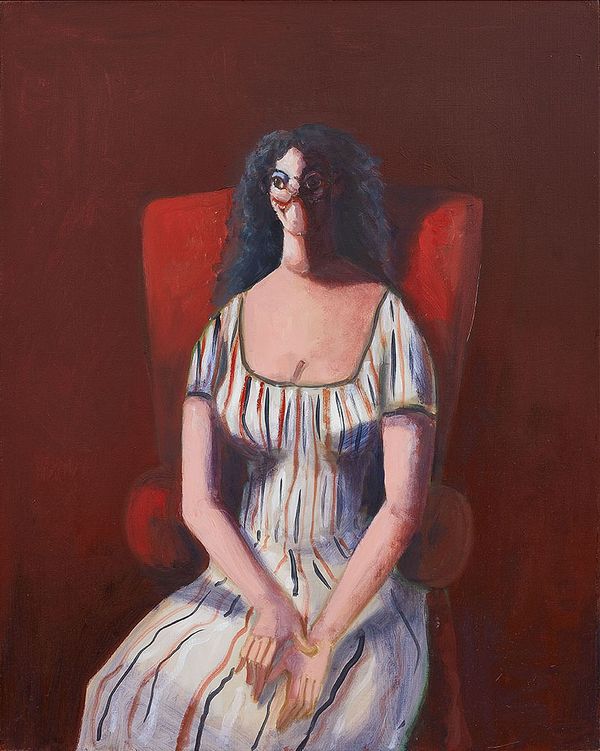 Woman on Red Chair pays tribute to the Pablo Picasso masterpiece Woman in a Red Armchair (1932). During the mid-1920s, Picasso's representations of the female form began to manifest aggressively distorted and contorted forms, a change partially explained by the artist's changing personal circumstances.
Emerging tensions in Picasso's marriage to the Russian ballerina Olga Khokhlova coincided with the rise of the Surrealist movement and its emphasis on metamorphosis. Picasso's ability to create a sense of spatial and emotional dislocation prefigured Condo's brand of "Psychological Cubism," showcased at its best in Woman on Red Chair.
Instead of space being his sole subject, Condo seeks to simultaneously capture all facets of a person's emotional potentialities in one moment, creating portraits of invented characters which are "composites of various psychological states painted in different ways." A neoclassical beauty demurely seated with her hands folded in her lap, the face of Condo's subject is overshadowed by a momentary spasm of the malevolent.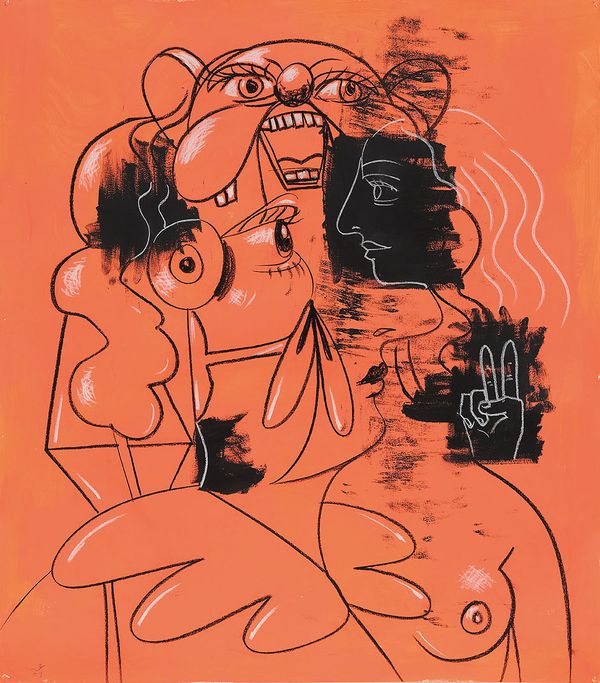 Faces and Expressions is an excellent example of the artificial realism philosophy that Condo pioneered in the late 1980s. It was executed in 2009, an important year for Condo. He began working on a singular group of "drawing paintings" using charcoal, pencil, pastel and acrylic paint on canvas in complex layers of figurative and abstract elements.
Regarding the significance of these works, Condo explained to The New Yorker in 2011, "The new paintings may be getting certain things out of my system. I mean, all those pods and peripheral beings and weird characters I've been working on over the last decade. I'm starting to bring back more naturalistic faces and bodies. That's exciting to me."
Theaster Gates
Born in Chicago, Theaster Gates is an acclaimed multimedia artist whose work explores issues of racial and economic inequality. In 2010, Gates was featured in the Whitney Biennial, a critical moment in his career when his work was shown to a wider audience.
Since then, his pieces have been shown in many reputable galleries and museums around the world, including the Tate in London, the Brooklyn Museum and the Smithsonian in Washington, D.C. Most recently, his ceramic works were on display in an exhibition titled "China Cabinet" at the Prada Rong Zhai in Shanghai.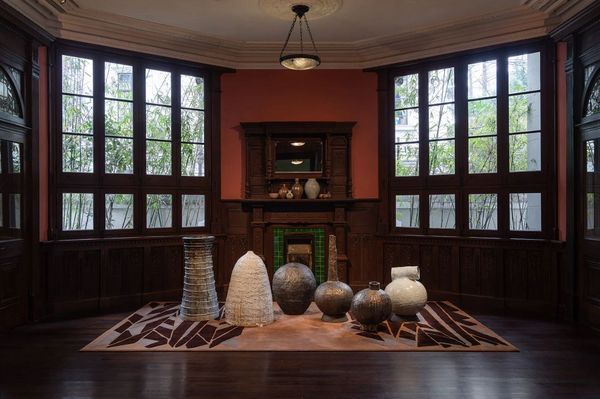 "Theaster Gates: China Cabinet" at the Prada Rong Zhai in Shanghai.
Phillips' upcoming 20th Century & Contemporary Art Evening Sale in Hong Kong is the first time that Theaster Gates' work is up for auction in Asia. Dirty Red belongs to one of Gates' most important bodies of work, his Civil Tapestry series, and is made from strips of decommissioned fire hoses that the artist acquired in his hometown of Chicago.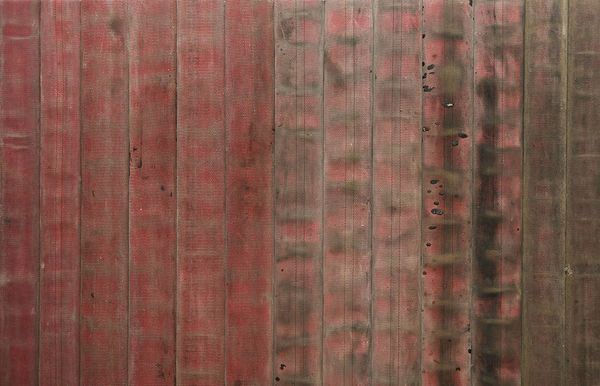 The use of decommissioned fire hoses in this series is symbolic of the Civil Rights Movement in 1960s America, specifically the Birmingham campaign of 1963 in which high-pressure fire hoses were used against peaceful protestors, injuring men, women and children. It also alludes to the destruction of Black churches by fire, specifically the bombing of the 16th Street Baptist Church in Birmingham in September 1963, in which four young girls were tragically killed.
Gates is well-known for his interest in materials, particularly what he has referred to as "humble" objects such as clay and tar that carry not only connections to his personal history and experiences, but heavy historical connotations. Aiming to reinvigorate objects that we tend to overlook, Gates imbues his materials with a new power in his sincere engagement with issues of race and gender. Images such as Dirty Red repurpose found materials that carry weighty historical connotations, placing it in a contemporary context for the consideration of present and future generations.
Chiharu Shiota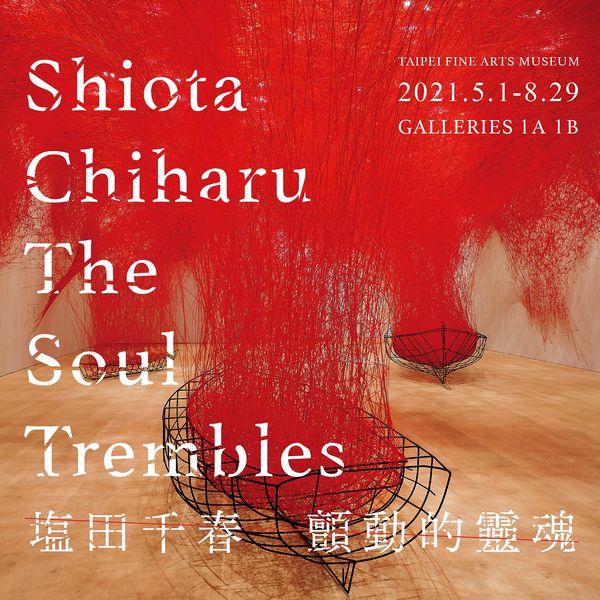 "Shiota Chiharu: The Soul Trembles" at the Taipei Fine Arts Museum.
Berlin-based Japanese artist Chiharu Shiota has attracted attention in recent years for her intricate and immersive thread installations. Her works explore the connection between past and present, and object and memory. In Asia, her solo exhibition "Shiota Chiharu: The Soul Trembles" is ongoing at the Taipei Fine Arts Museum through Aug. 22. Last year, she had a solo run at Gana Art, a major gallery in Seoul, South Korea.
Shiota's work incorporates everyday found objects such as clothing, shoes or dolls. Unfulfilled by her training as a painter, she began working with woven yarn after a strange dream during her year studying in Australia. "I was part of a three-dimensional painting and couldn't breathe because I was covered in paint," she recalls. "After that, I knew I had to create art using my body."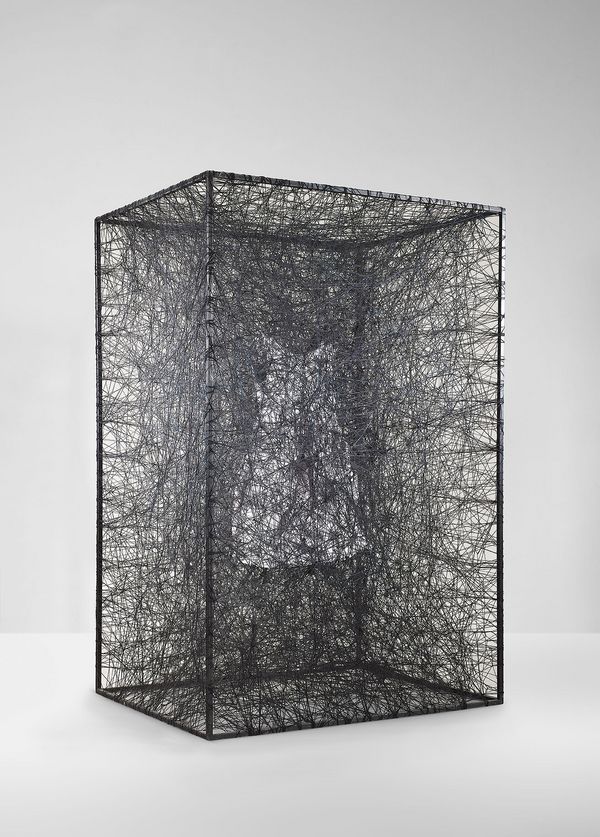 The objects in her Trauma / Alltag series act as containers for profound memories, both joyful and painful. These banal but intensely personal items symbolize the poetics of everyday life.
"I can see people through these objects," Shiota told Art Radar Journal in 2015. "I can recognize who they are or who they were through the objects they have used or the books they have read. People move, travel, change, but they leave something on everything they touch and use: clothes, shoes, furniture, houses, even after they have gone away."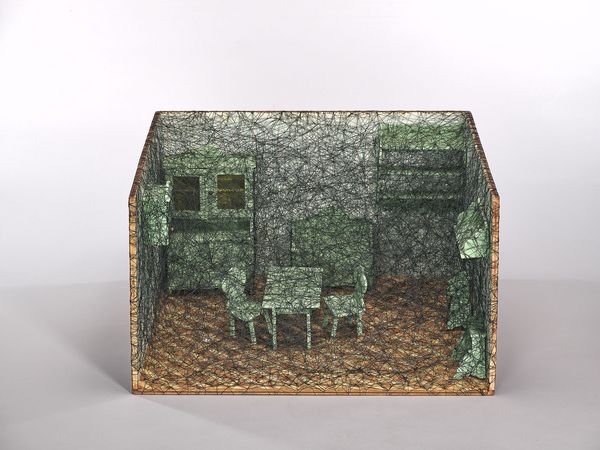 "My creations with thread are reflections of my own feelings. A thread can be a cut, a knot or a loop, or can be loose or sometimes tangled. A thread to me is an analogy for feelings or human relationships. When using it, I do not know how to lie. If I weave something and it turns out to be ugly, twisted, or knotted, then such must have been my feelings when I was working."
Loie Hollowell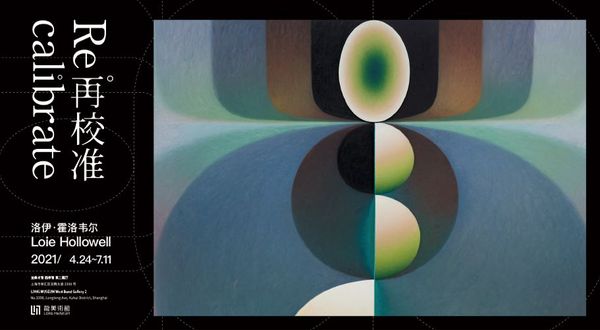 "Loie Hollowell: Recalibrate" at the Long Museum in Shanghai.
American artist Loie Hollowell is known for her radiant abstract paintings that draw upon human spirituality and sexuality. Her biomorphic landscapes, inspired by tantric painting traditions, have drawn comparisons to the sensual feminist imagery of Georgia O'Keeffe and Judy Chicago. "Loie Hollowell: Recalibrate" at the Long Museum in Shanghai marks her first solo exhibition in China.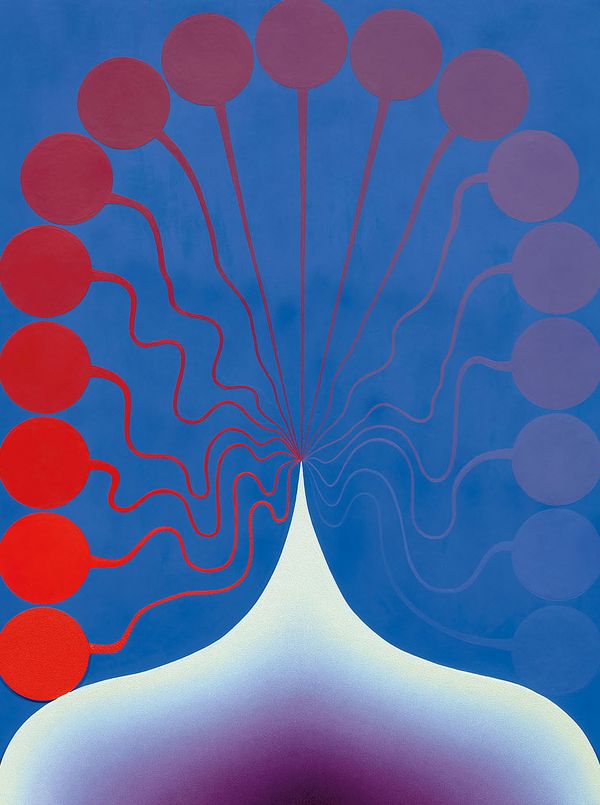 Hollowell's paintings derive directly from the artist's personal corporeal experiences, particularly her journey through pregnancy and giving birth. The scale of her work is significant and a direct correlation with the size of the body part depicted, be it the head, breasts, groin or entire body.
Protruding forms blend seamlessly into the canvas, forcing the viewer to move around the work to determine whether the work's tactile depth rings true or is simply a playful illusion. This performative aspect to Hollowell's work speaks to her masterful manipulation of space, surface, light and shadow.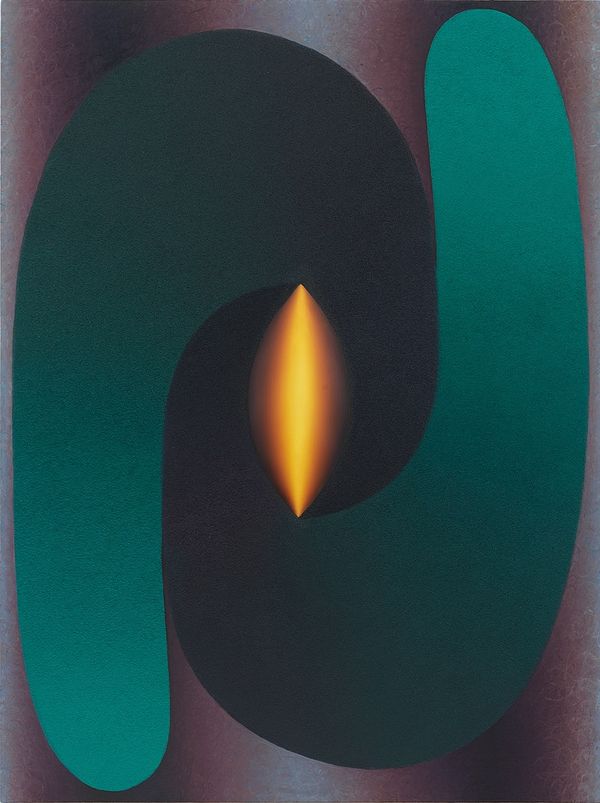 Hollowell's distinctive geometric compositions are also built upon spiritually symbolic shapes such as the mandorla, ogee and lingam. Linked Lingam is derived from the Hindu symbol of divine generative energy and is an abstract representation of the deity Shiva, who creates, protects and transforms the universe.
In Hindu mythology, there are many depictions of Shiva, who can appear as an omniscient yogi living an ascetic life on Mount Kailash or as a fierce demon slayer in others. This ambivalent portrayal imbues Hollowell's painting with dark, latent energy, and provides an apt metaphor for the polarized treatment of depictions of female iconography through the ages.
Discover More from the 20th Century & Contemporary Art Sale >

Recommended Reading
8 Rising Stars to Watch in the Upcoming Hong Kong Sales >
First Reveal: George Condo's 'Sketches of Jean Louis' >