Here at Phillips, we are all watch aficionados. Throughout office hours and after hours we talk, breathe, and collect watches. But during our free time, to clear our minds, watches are kept in the background to leave room for other personal passions. Out For A Spin is our newest series, bringing timepieces into the hobbies of our watch specialists. Sit back, relax, and delve into the five first amazing articles.

Out For A Spin: A Detailed Look At Two 1970s Icons, the Range Rover and the Royal Oak, by Aurel Bacs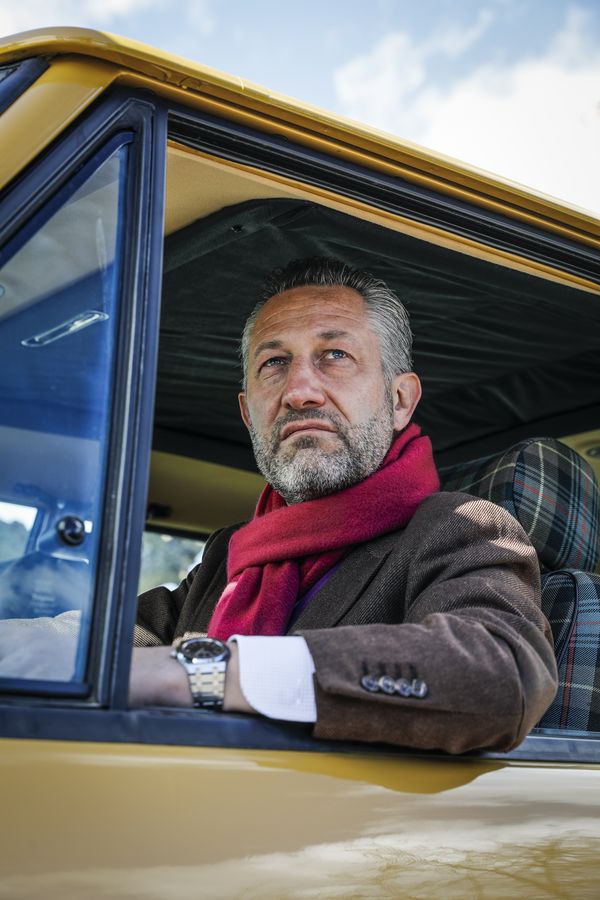 Many friends know that my passion for mechanical watches comes from my childhood as my dad was (and still is) a collector of anything mechanical. Thanks to him I discovered mechanical watches and in particular vintage watches. As a child I played with my dad's old mechanical Märklin trains and steam machines that I would sometimes take apart and fix. My dad also loved cameras and many other well-made mechanical devices. Most importantly he was (and still is) a petrol head.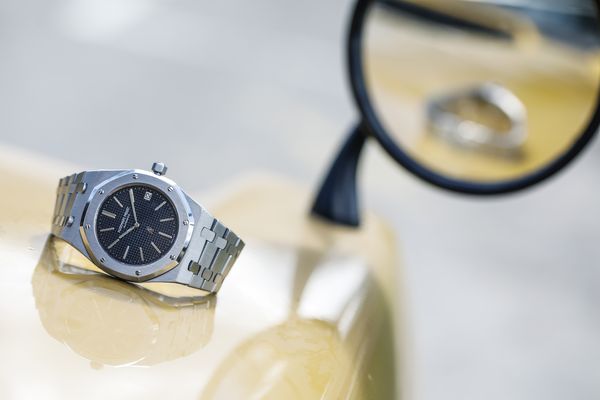 Enough has already been written about the Royal Oak, a watch that will celebrate its 50th anniversary next year, and the Range Rover that has celebrated its 50th last year – the car was launched during the summer of 1970 - but taking the two for a spin made me compare details and share praise between the two.
Travel in the 1970s Range Rover of our senior watch consultant Aurel Bacs here
Out For A Spin: Alex Ghotbi Takes A Stainless Steel Ref. 5004 To A Cooking Lesson With Chef Jérôme Manifacier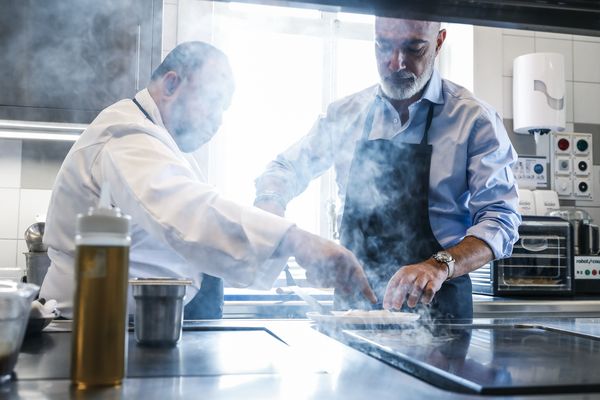 I am an epicurean at heart. There is hardly anything I enjoy more than sharing a fine meal with my loved ones, but I needed to find a relationship between Patek Philippe's amazing perpetual calendar split seconds chronograph Ref. 5004 in steel with my presence in a kitchen under the guidance of an award-winning chef.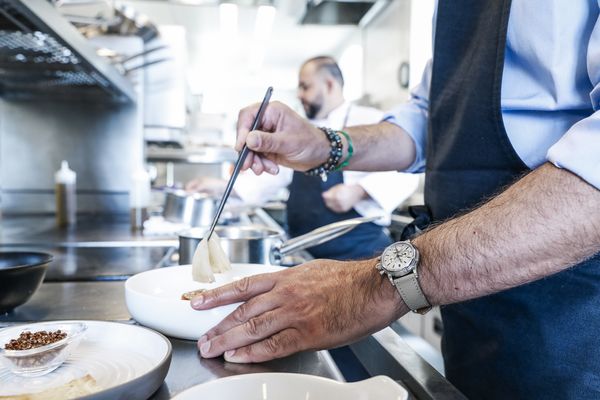 As we started the preparations, slicing fish, chopping greens, preparing glorious concoctions and marinades I realized - while the chef was whizzing through each step with me clumsily lagging behind – that the greatest common denominators between watchmaking and cuisine are the incredible talent, dexterity, attention to details, skills honed through the years and precision needed to perfectly master the craft.
Cook with our Head of Watches, Continental Europe and the Middle East Alexandre Ghotbi here
Out For A Spin: Clara Kessi Sails Across Lake Geneva With A Pair Of IWC Yacht Clubs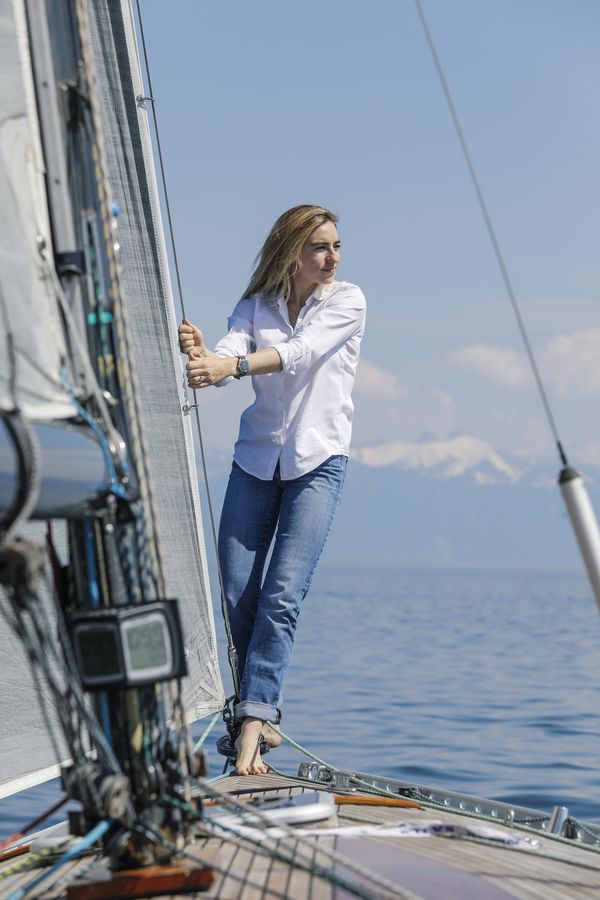 For our new editorial series Out for a Spin, and with the beautiful Spring days coming along, I decided to reunite the two universes so dear to my heart: sailing and watches. With an IWC Yacht Club on my wrist, I am ready to take the helm and sail off for a day out on the lake.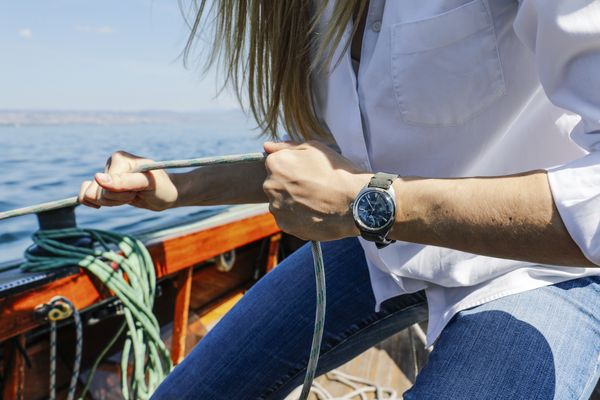 With the shoreline fading to a blur in the background, I look ahead and contemplate the beautiful lake-scape in front of me. The wind is blowing in our sails and messing with my hair. Although, we are moving at a hefty 6 knots (10.8 km/h) and my watch is ticking accurately, everything around us seems as if stopped in time. I start thinking that this boat and the IWC reference 1811 have more in common than we think. The most obvious one would be: one is a yacht and the other one takes its name from it.
Sail alongside our Client Relations Manager Clara Kessi here
Out For A Spin: Arthur Touchot Goes Hiking With A Gold Offshore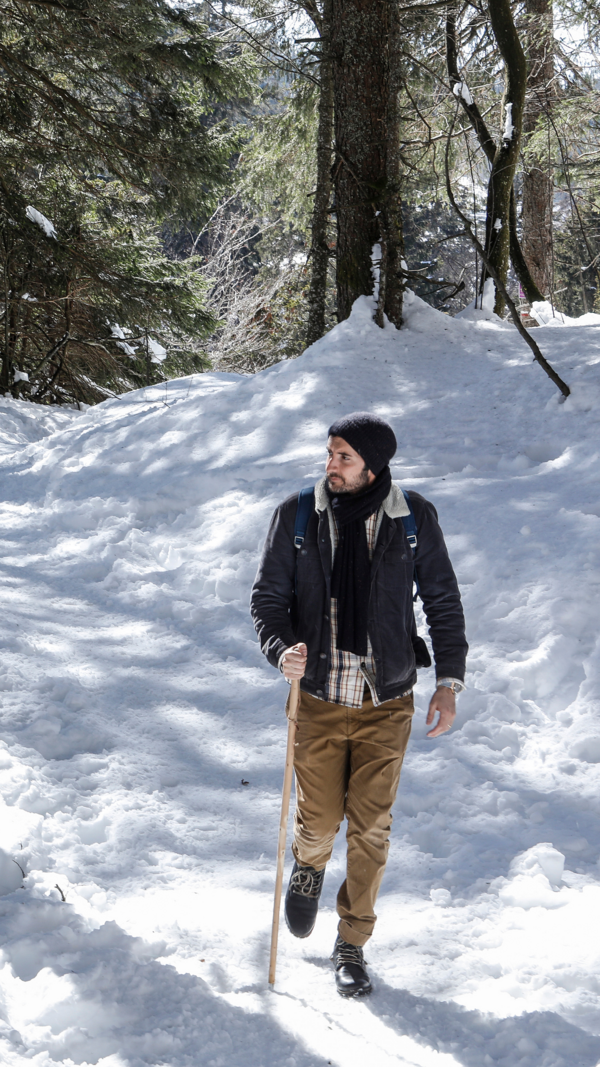 It's Spring and with temperatures rising slowly in Geneva, one can't help but notice that the snow covering the mountains surrounding the city is receding. The ski season is well and truly over, and I'm already looking forward to spending the upcoming sunny days on the water of Lake Geneva. But for now, it's time for one last hike to clear my mind ahead of what promises to be an exciting auction season.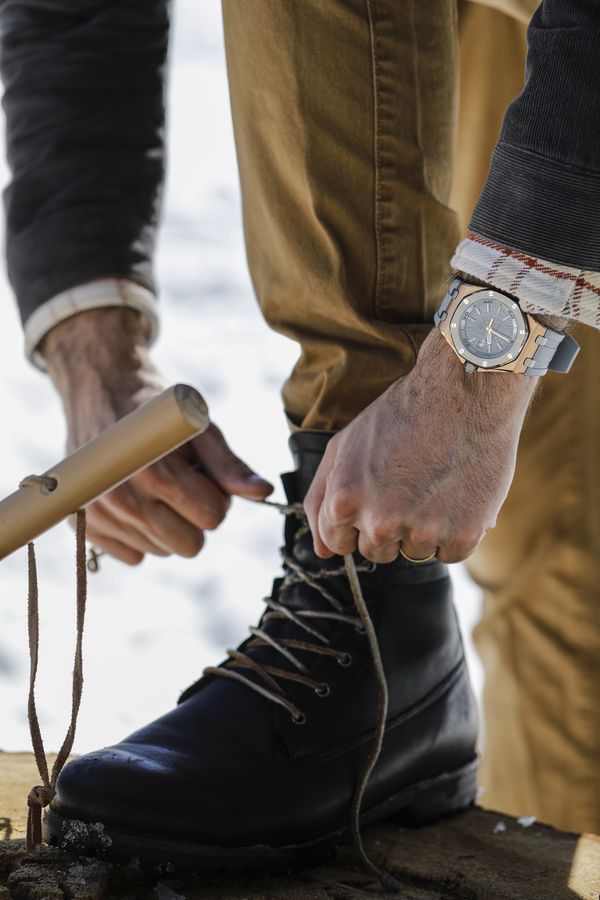 I'm sure many will be surprised about my timekeeping companion for a hike – of all the watches available in our sale, including a truly remarkable Explorer model, a gold Offshore Diver seems like a controversial choice, I know. But please bear with me, beyond the cheap thrill of wearing a watch the "wrong" way, there are a couple of reasons why that's the watch I landed on.
Hike in company of our Head of Digital Strategy and watch specialist Arthur Touchot here
Out For A Spin: Edoardo Bolla Takes A Patek Philippe Aquanaut Ref. 5065A To The Tennis Courts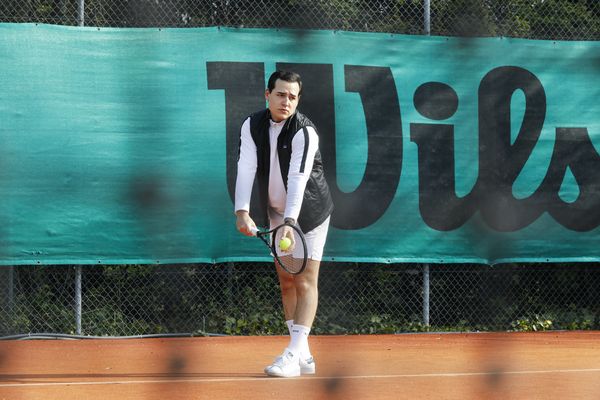 Throughout my childhood the two things that stood out about my father were his passion for watches and tennis – neither has waned since. Whenever the whole family travelled, he would bring with him rackets for himself, my sister and me. Mine was a small, yellow racket. By some "mysterious coincidence", no matter where we went there would be a tennis court either on the premises or not too far from them. Thanks to him I discovered the sport, and through it, the lifestyle and life lessons that come with it.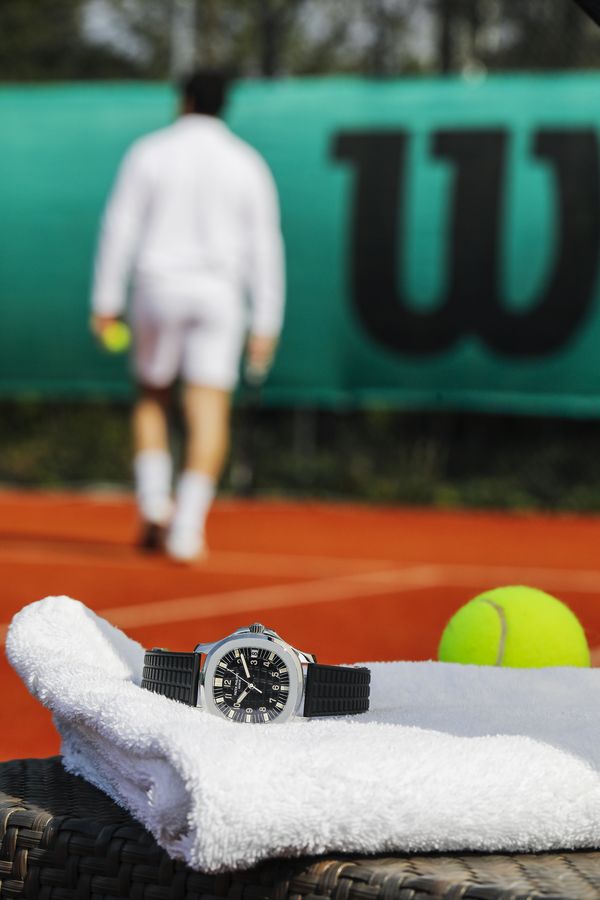 How can I relate this to tennis one might ask? Well, have you taken a closer look at the dial configuration and shape of the case? Probably one of the coolest aspects of the 5065A is the unique raised guilloche dial design also sometimes refered as "grenade"- The porthole looking case of the watch equally resembles, with its elongated lugs, the one of the head of a tennis racket. Sure, I'm certain this is not what Patek Philippe had in mind when coming up with this watch, but they say that the devil is in the details, and that's exactly how I'd like to view this timepiece.
Play tennis against our watch specialist Edoardo Bolla here