By Alexandre Ghotbi
I am an epicurean at heart. There is hardly anything I enjoy more than sharing a fine meal with my loved ones, but I needed to find a relationship between Patek Philippe's amazing perpetual calendar split seconds chronograph Ref. 5004 in steel with my presence in a kitchen under the guidance of an award-winning chef.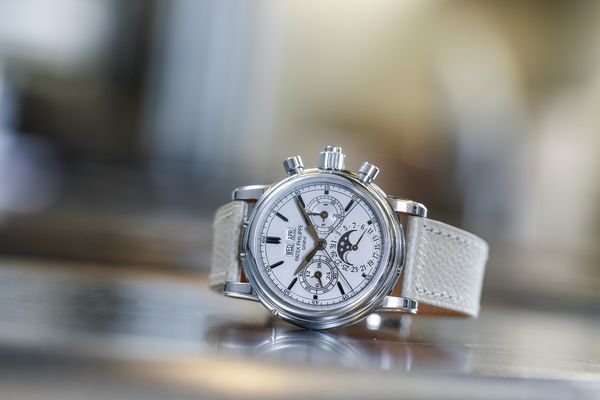 Watch enthusiasts often joke that the main reason for having a mechanical chronograph is for cooking but I'm not sure such a mechanical masterpiece should be reduced to timer mode. Another approach would be that both Patek Philippe and the restaurant du Parc des Eaux Vives are in Geneva but that would be a stretch even to the most prolific of imaginations.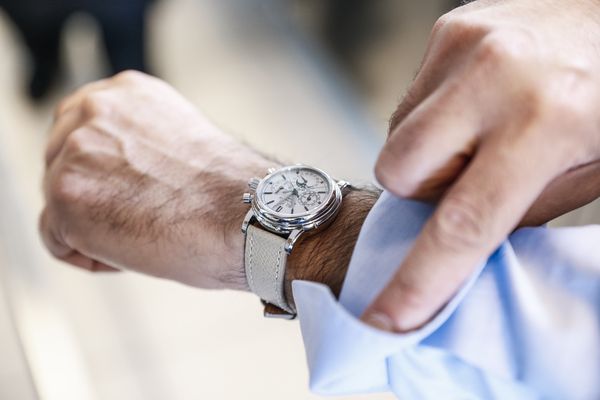 On a wonderful brisk sunny morning I headed out to my cooking lesson with Chef Manifacier none the wiser on the analogy that I could make between cooking and the watch, but I have to say that I was excited to learn a recipe with a star chef wearing a watch that few have had the pleasure of wearing and even less seeing as the steel reference 5004 was never publicly available, never shown in a catalogue and only reserved for Patek Phillipe's most valuable clients. The one I was wearing is only the 6th to grace the auction market in a decade since the watch was launched – an event that celebrated and announced the end of the mythical Reference 5004, in 2011.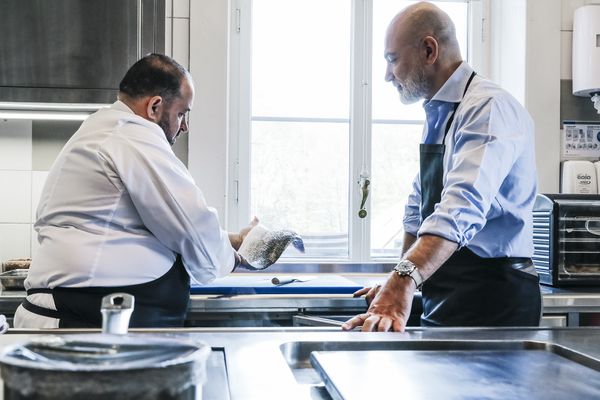 I was greeted in the chef's kitchen and was told that we would be making sea bass with the addition of different preparations based on celery to surprise and enchant the palate.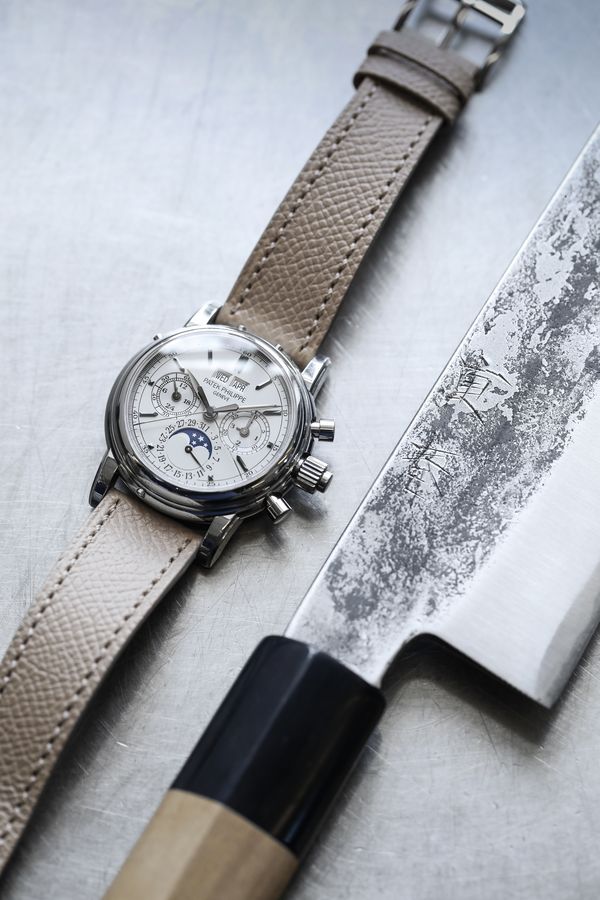 But first things first, the tools. Like a good watchmaker who customizes his tools to perfectly fit his or her hand and techniques, the chef has utensils made specially for him. The most impressive being a cutting knife he had custom made when in Japan (the knife is signed in Japanese with the name of the master maker and the chef's). The making of a knife is along process consisting of folding different types of steel into each other continuously until they form one which also gives the "Damascus" effect to the knife. The handle is also custom built to perfectly fit the chef's hand.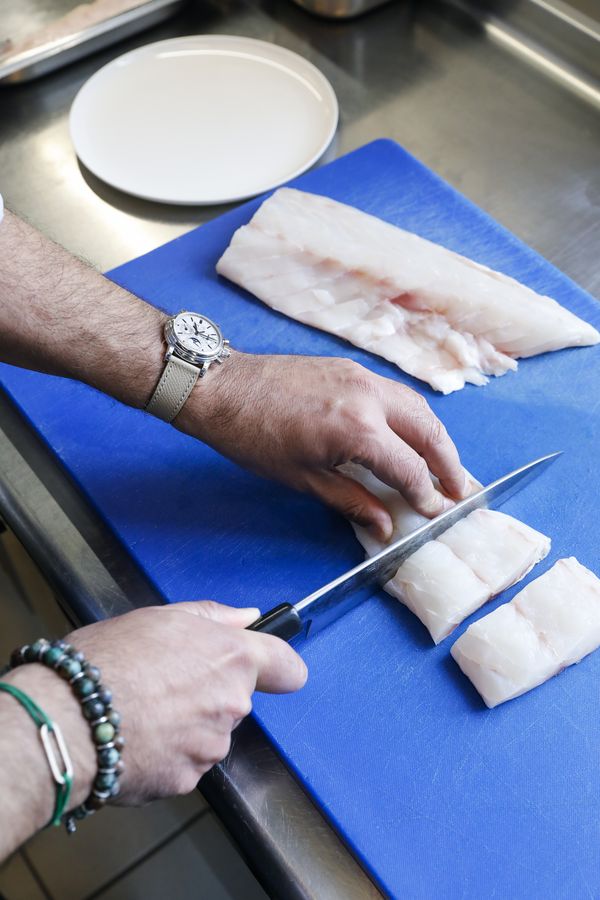 As we started the preparations, slicing fish, chopping greens, preparing glorious concoctions and marinades I realized - while the chef was whizzing through each step with me clumsily lagging behind – that the greatest common denominators between watchmaking and cuisine are the incredible talent, dexterity, attention to details, skills honed through the years and precision needed to perfectly master the craft.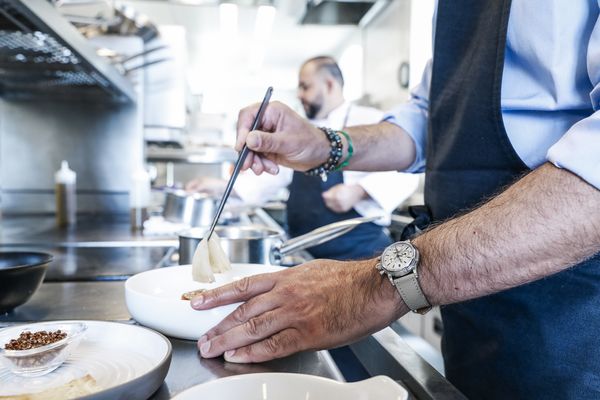 To create a masterpiece that can mechanically calculate the length of days in each month, the phases of the moon and to record time just using steel and brass can be compared to creating a gustative explosion by bringing together celery and fish. Both the watchmaker and the chef sublimate everyday objects/elements to create the exceptional.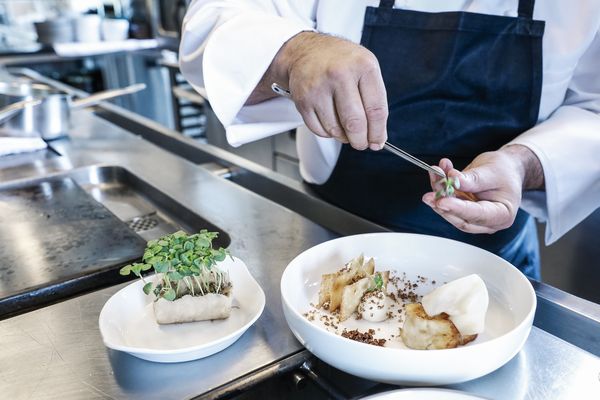 Once each element was ready it was time to prepare the plate, each ingredient was to be placed in a specific area and a specific order for the tastes to fit in harmoniously, if this isn't design then I don't know what is!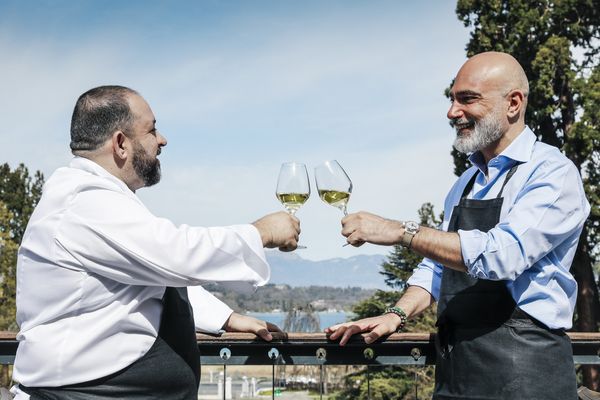 As we sat down to taste the result and share a wonderfully crisp glass of Genevan Chardonnay with Arthur Touchot, our Head of Digital and lead editor for this series as well as Jess Hoffman our talented photographer, the evidence hit me like a hammer to my head that beyond the craft, both cuisine and watchmaking are experiences.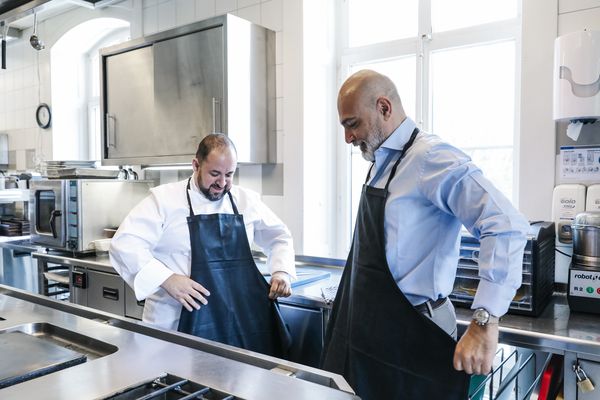 An experience of shared passion, of exchange, of limitless discussions but most of all two hobbies that bring men and women together. I think this is what we call happiness.
Information about the restaurant
La Terrasse du Parc
Open every day non-stop from 10am until 7pm
Le 82 by Jérôme Manifacier
Gastronomic weekends until the restaurant can open again (due to the current pandemic situation).
Phone: +41 (0)22 849 75 75
Website: www.metropole.ch