- By Aurel Bacs
Many friends know that my passion for mechanical watches comes from my childhood as my dad was (and still is) a collector of anything mechanical. Thanks to him I discovered mechanical watches and in particular vintage watches. As a child I played with my dad's old mechanical Märklin trains and steam machines that I would sometimes take apart and fix. My dad also loved cameras and many other well-made mechanical devices. Most importantly he was (and still is) a petrol head.

Not only did he race in the 1960s as a gentleman driver, he was fascinated by performance. In other words, an ordinary watch or car was not something he would even be attracted to.

That changed in 1971, year of my birth, which forced my dad to bid farewell to flat two door sports cars for something more practical. Through his connections he was able to acquire the reputably first ever into Switzerland imported Range Rover that was previously owned as a private vehicle by the President of the importer company himself. It became the Bacs family's everyday vehicle as my dad would not want to give up the fascinating technical aspect of driving a special car but needed the space and versatility to put in a stroller in the back to go on holidays with wife and kids. It was a car that would never disappoint in any situation.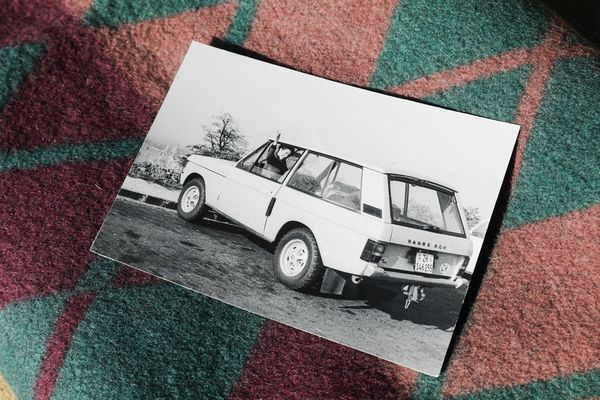 My mom in our family RR, early 1970s during a family vacation, clearly showing how fond my dad was of both.
That car drove us something like 170,000 kilometres taking us to the North Sea, parts of the South of France, but also off-road through the Hungarian "Puszta" Pannonian Steppe. I dearly loved that car for its sheer size (today it is relatively small but back then it was big), the growling V8 and that feeling of being in a cocoon that no weather, mud, or sand could stop.

Sometime in the 1980s it corroded away and as time advanced and flipping through family albums I realized more and more how much I missed it. So in 2014, my sabbatical year from the auction industry, I took the time to find a completely restored example and when I went for a test drive, the clicking of the door, the feeling of rolling down the windows, the burble sound of the motor got me hooked within moments and I had to acquire it to somehow preserve those memories.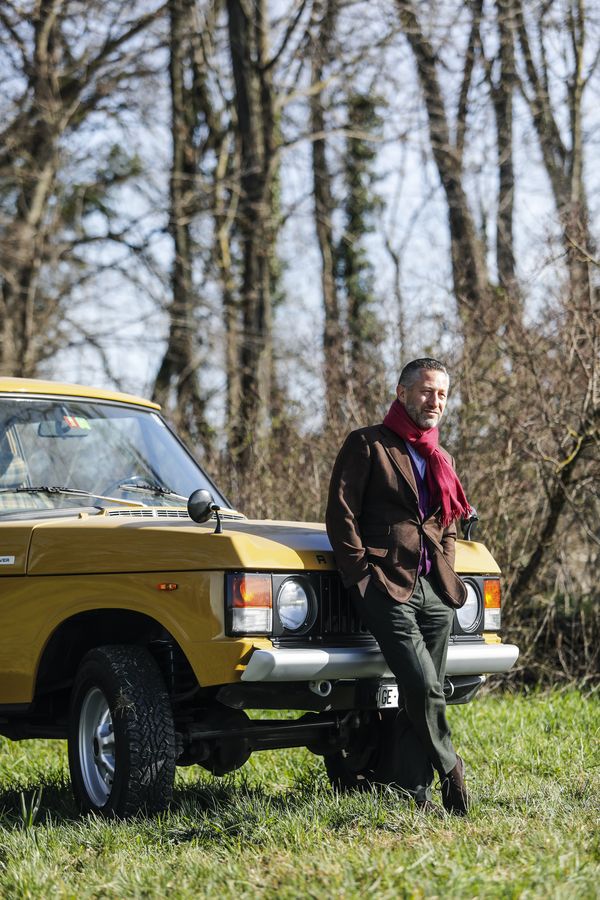 Not only do I enjoy driving it occasionally, I have already managed to drive it to Italy, to the Swiss mountains, and as I went I started reading about the car from a scholarship point of view. And this is when I realized that it wasn't just a car that represented dear personal memories, but actually, a rather important milestone in motorcar development, as until then (especially in continental Europe), motorcars with four-wheel drive were reserved for the army, foresters, hunters, and were not really meant to be driven on a cement road in town or on the highway.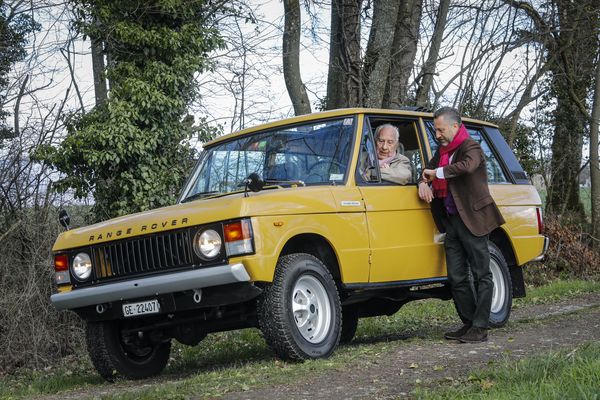 Rover was the first company in Europe that wanted to create a crossover between a reasonably practical saloon car and a performance based vehicle (Jeep launched the Wagoneer in America a few years earlier), and Switzerland with its varied weather across the 4 seasons was one of the company's most successful markets for the Range Rover. It still is.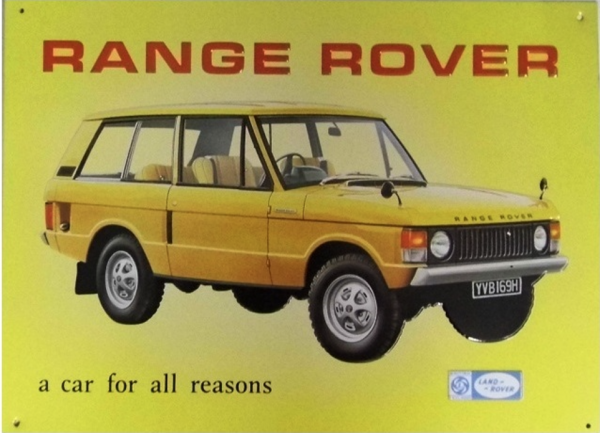 The car was such a success that it was exhibited in the Louvre in the early 1970s (the first car ever exhibited at the Louvre, being described by the Museum as an "exemplary work of industrial design"), but also it successfully participated in the Paris-Dakar endurance race winning the 1979 edition.
So when I was asked to pick a watch from the upcoming Geneva Watch Auction: XIII (May 8-9) that was worth taking out for a spin, and pairing it with something from my personal life, I immediately knew I should pair an early Royal Oak (a watch that has also been awarded many prizes throughout its lifetime, most recently at the Grand Prix d'Horlogerie de Genève (GPHG), with my beloved 1973 Range Rover.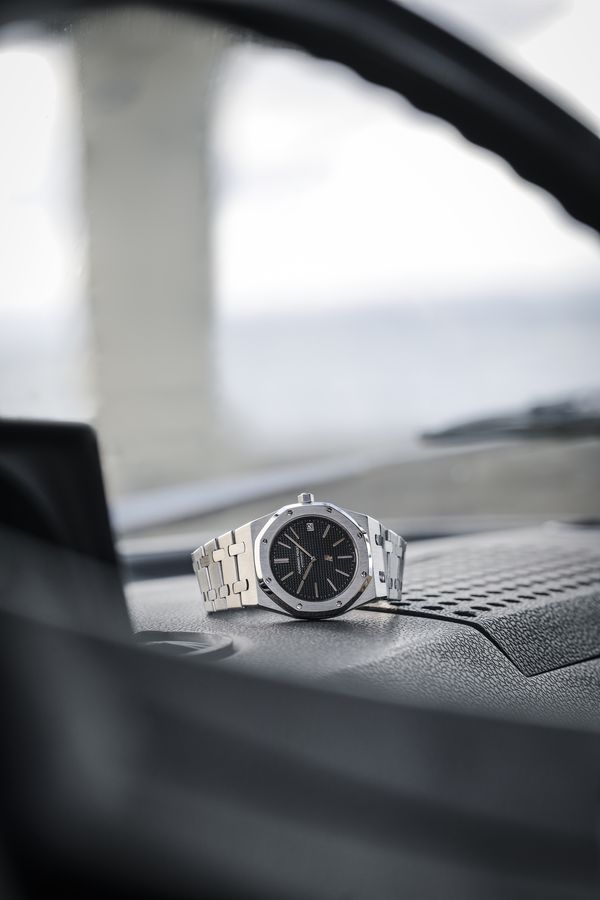 In fact, it amazes me how many parallels the 1st generation Royal Oak shares with the 1st generation Range Rover. A luxury watch best epitomized by the horological trinity of Patek Philippe, Vacheron Constantin, and Audemars Piguet was until 1972, defined by non-sporty, elegant watches with or without complications that would perfectly match the elegant attire of a successful man.
For sure these were never watches intended to be worn for physical or outdoors activities and words such as water-resistance, shock-resistance and casual chic were not words often used by and associated with these manufacturers. And quite literally, at the very same time that Range Rover launched their first all-purpose vehicle (today we call them SUVs), Audemars Piguet presented what I would call their first SUW (sports utility wristwatch), designed by Gerald Genta.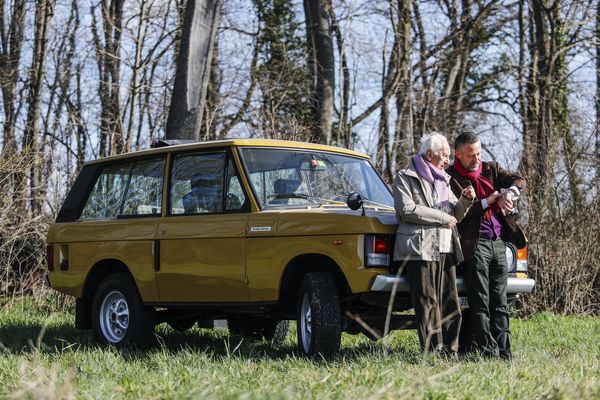 Enough has already been written about the Royal Oak, a watch that will celebrate its 50th anniversary next year, and the Range Rover that has celebrated its 50th last year – the car was launched during the summer of 1970 - but taking the two for a spin made me compare details and share praise between the two.
Similar to the Royal Oak, today the Range Rover comes in dozens of variants but both the Range Rover and the Royal Oak were, when launched, available in one version exclusively. The only noteworhty choice Range Rover gave clients was one of six standard colours.
Both the two door Range Rover and the Royal Oak Ref. 5402ST are divided into several series – for Royal Oak we refer to them as A-series, B-series, C-series etc…while for Range Rover enthusiasts also borrow the start of the alphabet and divide them into suffix A, B, C etc... In both cases, scholars have a checklist to figure out in which box the models fit: my car can be identified as a C-series from 1973.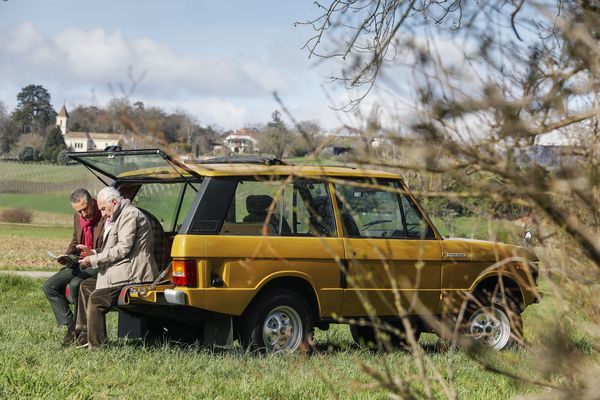 But that's not all! While spending the day outside Geneva in the beautiful hinterland of Geneva, my father and I compared the Royal Oak and the Range Rover and were mesmerized how two seemingly unrelated products have more elements in common then appear on the surface.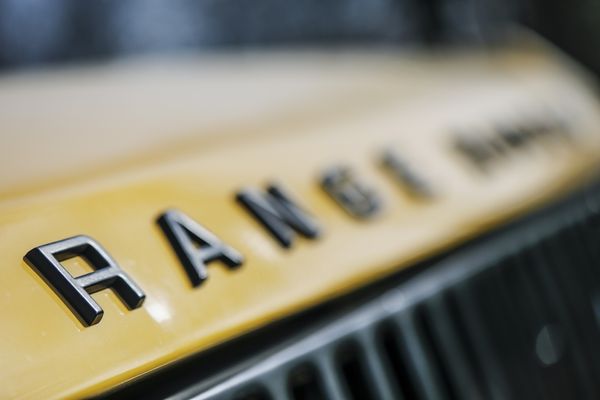 Notably, the 1st generation Range Rover had black applied letters on the bonnet and the boot lift, later replaced by printed letters (probably a cost-saving initiative but also probably a way of reducing the potential for corrosion around the bolts required for the letters), similar to how the "AP" at 6 o'clock is applied on the guilloché dial.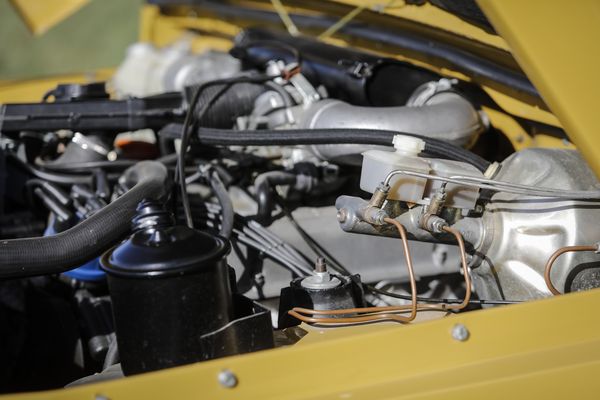 What they also share is that the source of power is in both instances borrowed: in the Royal Oak's case it is an ébauche developed by Jaeger-LeCoultre (and modified for Audemars Piguet) and the Range Rover is using a solid and proven 3.5 litres V8 Buick derivative (again, with modifications made to fit the purpose and character of an off-road going car).
My dad, who joined me that afternoon, also pointed out that the Range Rover has an incredible array of instruments on the dashboard supplied by different notable European makers including something from Jaeger – the fuel gauge. Quite amusingly other well-known names of horology are also present on the dashboard including Kienzle and Smiths (for the oil gauge).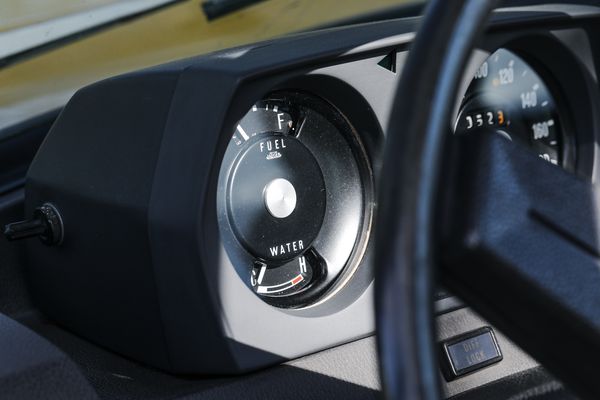 Finally, on a more anecdotal note. The Royal Oak has amazing symmetry which is funny because the Range Rover is the only car that is as wide as it is tall (1m78), while both required an unusually high production of screws to complete. Each of the rear lamps on the 1st gen RR are screwed on with 17 screws clearly beating the Royal Oak with its seemingly humble number of 8 apprarent screws on the bezel.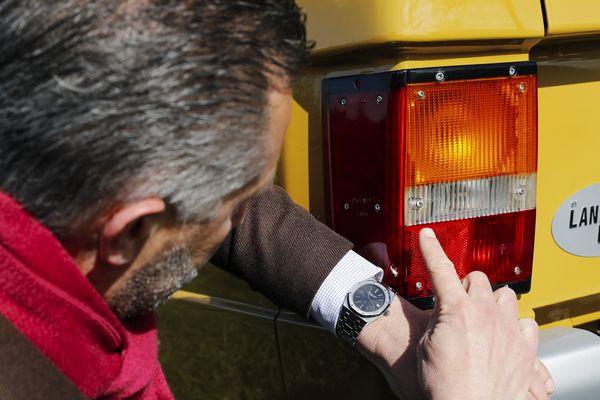 Both please the eye with their rather angular shape and design language and the result is in both cases very attractive and comfortable for the user. Both my dad and I strongly believe that the Royal Oak and the Range Rover were game changers at the time they were launched and whereas we can only speculate if Audemars Piguet and Gerald Genta were inspired by the multipurpose luxury car when designing a wristwatch fulfilling similar tasks, we both strongly believe that the designers and engineers at both companies felt that society no longer categorically indoor vs outdoor, town vs country side, but demanded or was hungry for high quality crossovers.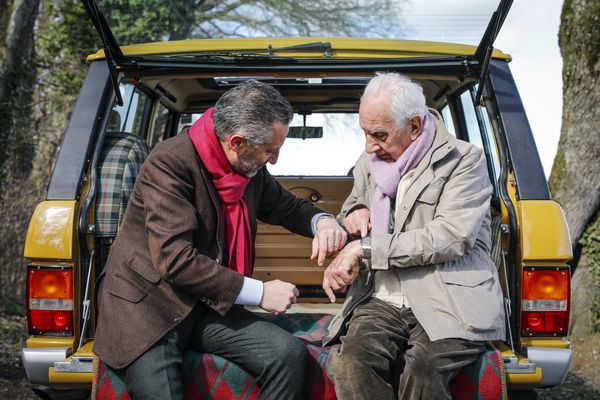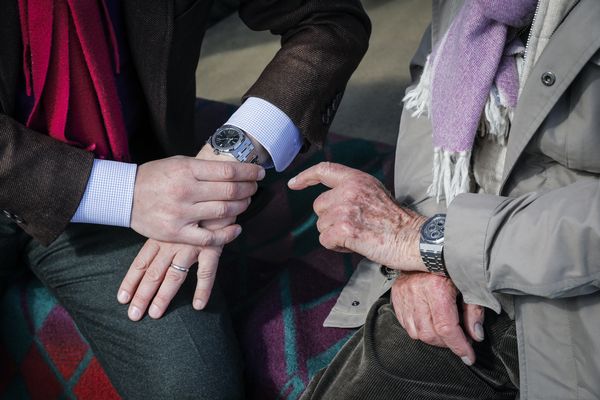 It should not come as a surprise then that stars, successful business people and even Royals such as Queen Elizabeth were very early adopters of the Range Rover – in fact, King Juan Carlos I of Spain was perhaps one of the first men to have both the car and the watch.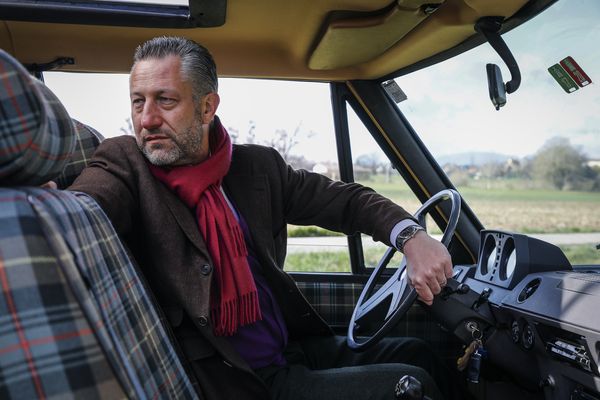 Those who know me know that I hardly ever accept heavily restored watches…but in the case of my Range Rover, I opted for a car that had underwent a "nuts and bolts" restoration for the simple purpose of reliability, comfort and in particular safety.
Car enthusiasts will no doubt notice the tartan tissue used for the upholstery of the seats and insides of the doors is not original but instead replaced the palomino PVC interior.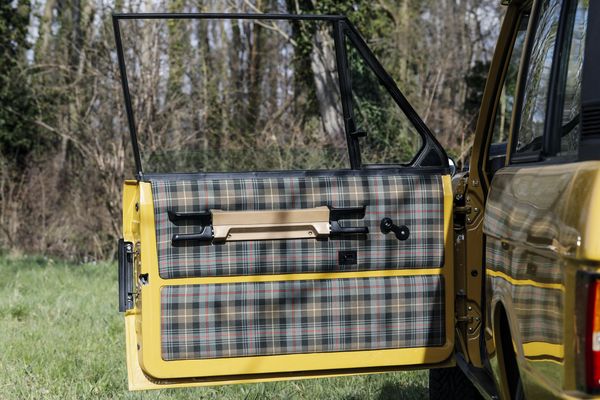 However, I am also fond of the many original details that my 1973 Bahama-gold Rangy features, from the position of the rear mirrors in the far right and left corners of the bonnet, to the correct vinyl D-pillar at the back.
It was a treat and a welcome opportunity for my father and I, two self-confessed watch nerds – he also wore a vintage Royal Oak - and petrol heads to enjoy a day outdoors, flip through vintage brochures, compare game changing products from the same era, and indulge in family memories.
A few parting thoughts.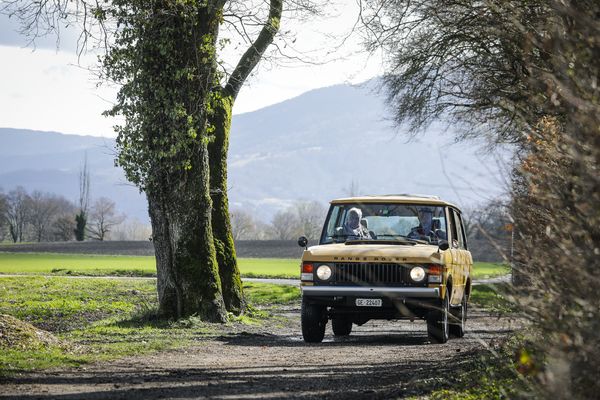 Both the Range Rover and the Royal Oak are "user-friendly" collectibles: no need for instruction manuals to operate them. Their appeal, 50 years later, has not waned thanks to their no-nonsense design even though I must clearly admit the build quality of the Royal Oak is definitely much better, but generally, watches from the 1970s were better build than cars from the 1970s.
In my own few years of owning a vintage Range Rover, I have come to realize that storage and maintenance of a vintage motorcar is definitely more cumbersome than any vintage wristwatch, and as I can definitely understand why both capture the emotions of sentimentalists … the technical evolution in watches has been less dramatic in those 50 years than cars, meaning that the Royal Oak is definitely the more practical everyday companion for our lifestyle in 2021 than the Range Rover.
While the comparisons between the Royal Oak and the Range Rover make for an entertaining afternoon (and I hope, an entertaining read), I find it impossible to pick an overall favorite. If I were to decide with my head, the Royal Oak wins as a collectible as it is certainly the more convenient of the two, in terms of maintenance, storage, and fitting into my daily life. However, if I had to decide with my heart, it would be impossible to ignore all of the childhood memories associated with my dad's Range Rover. I would rather choose to keep both and enjoy both and continue to their lasting impact on the car and watch industry.