Robert Mapplethorpe, Holly Solomon (Three Portraits), 1976. Estimate $100,000 - 200,000. Photographs New York.
In 1976, the sophisticated and savvy New York gallerist Holly Solomon paid a visit to the Bond Street studio of a young and unknown photographer, Robert Mapplethorpe. Mapplethorpe had already established some notoriety with his 1973 exhibition of Polaroids at Witkin Gallery, but real art world success eluded him. Solomon's visit would change that.
Holly Solomon was a preeminent figure in the New York gallery world and was inextricably linked to the major artists of the day. She began her engagement with the art world as a collector in the early 1960s, gravitating toward Pop and Conceptual Art at an especially formative time, collecting work and developing friendships with Andy Warhol, Claes Oldenburg, Dan Flavin, Lucas Samaras, and many others. She opened her first experimental art space at 98 Greene Street in Soho in 1969. In 1975, the Holly Solomon Gallery opened on West Broadway where Solomon maintained a bold and adventurous exhibition program featuring artists such as Gordon Matta-Clark, Sigmar Polke, Mary Heilmann, Nam June Paik, Laurie Anderson, William Wegman, and members of the Pattern and Decoration movement.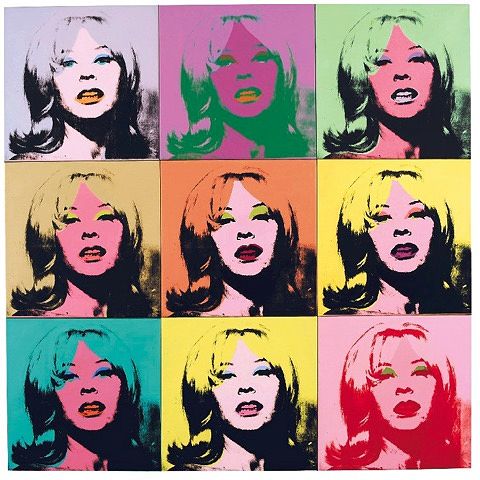 Andy Warhol, Holly Solomon, 1966. © 2020 The Andy Warhol Foundation for the Visual Arts, Inc. / Licensed by Artists Rights Society (ARS), New York.
Before allowing Mapplethorpe into such august company, Solomon felt she had to "audition" him by having him take her portrait. Solomon had by that time served as subject for many preeminent artists. Using a photo booth portrait, Andy Warhol created a monumental multi-colored nine-panel work on canvas in 1966. In that year, Roy Lichtenstein transported Solomon into his Pop Art comic book universe. Christo, Robert Rauschenberg, and Richard Artschwager, among others, had also portrayed her likeness, each zeroing in on a specific aspect of her colorful personality.
Creating a new portrait that would be rated alongside these works posed an intimidating challenge for Mapplethorpe. But he approached the task with quiet purpose, shooting Solomon in her apartment, reclining on her bed, cigarette in hand. He portrayed Solomon in a sequence of three images, thus injecting a cinematic narrative into the work that channels Solomon's movie-star charisma. Mapplethorpe printed each image in a different size and housed them within an elegant frame of his own design, creating this tour-de-force triptych that continues to hold its own among the many masterful portraits of Solomon.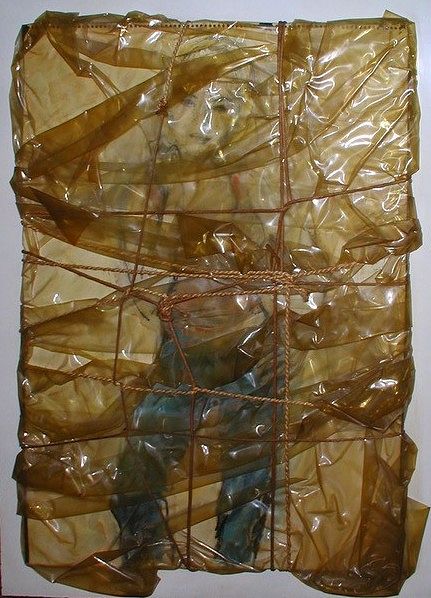 Christo, Wrapped Portrait of Holly, 1966.
In 1977 Solomon gave Mapplethorpe two solo exhibitions, Flowers and Portraits, both highly regarded. It was the culmination of Mapplethorpe's ambitions to have his work shown at such a prestigious art gallery. Aside from Sam Wagstaff—Mapplethorpe's devoted benefactor, promoter, and lover—Solomon was the person most responsible for his early success.
This triptych has an impressive exhibition history, both early on in Solomon's gallery and in subsequent decades. Solomon loaned it to Mapplethorpe's retrospective at the Whitney Museum of American Art in 1988, held in the twilight of the photographer's life. While their professional relationship had long since ended, this remarkable triptych was a focal point of the exhibition, documenting the early years of Mapplethorpe's career and his relationship with one of the key figures of the twentieth century art world.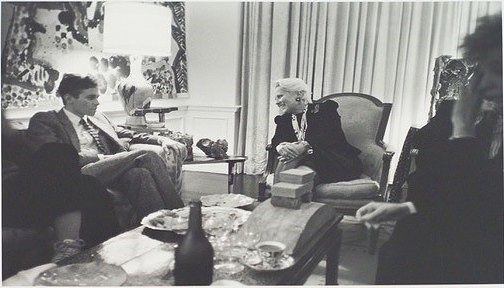 Allen Ginsberg, Untitled (Portrait of Holly), circa 1997.
Discover More from Photographs New York >

Recommended Reading
Peter Fetterman on His Favorite Photographs >