Jim Dine, Vegetables, 1970. Estimate £1,000 - 1,500. Evening & Day Editions, London Auction.
Louisa Earl, Cataloguer
September is here and the days of summer waning.
Tomatoes, carrots, beets, gone for the taking.
Memories of the harvest float across the tastebuds.
If only the allotment could produce more baby spuds.
Ideas of planting wake you from sleep.
Seed, earth, water, sun, whispers of love… and repeat.
The garden is calling, fresh veg on your mind.
But what to do?, with cruel winter coming up behind.
Veg on the wall, that is the answer!
Jim Dine knew too well, hang these pictures on the plaster.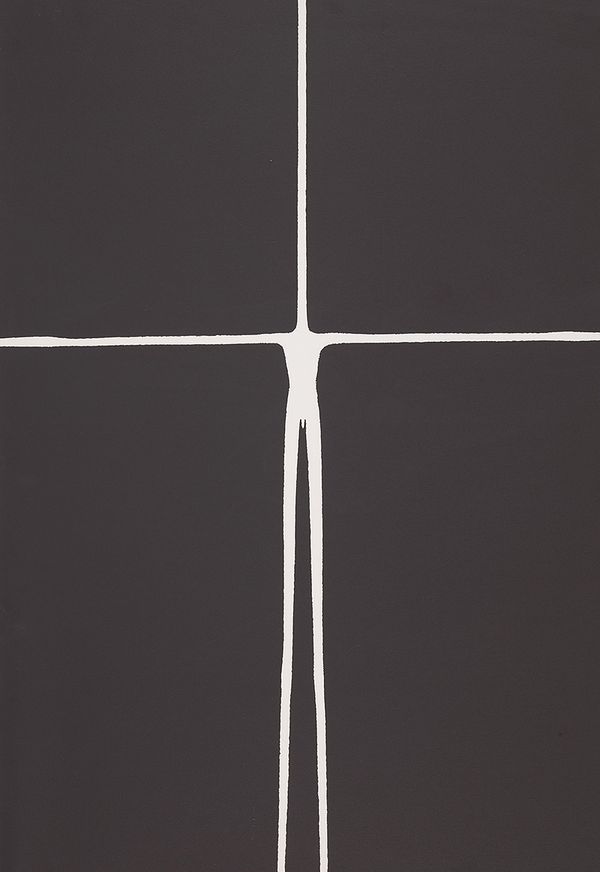 Jason Osborne, Associate Specialist
Our collective idea of Space, specifically in regards to the figure, and more specifically in relation to distance and the body has shifted recently, like it or not. The fact that Gormley's lithograph, part poetic symbol, part geometric abstraction, part wry visual knee slapper was made in 2007 makes it all the more presciently poignant. This is what you get when you ask a figurative sculptor to make a print. It's open arms and simple detail draws me closer.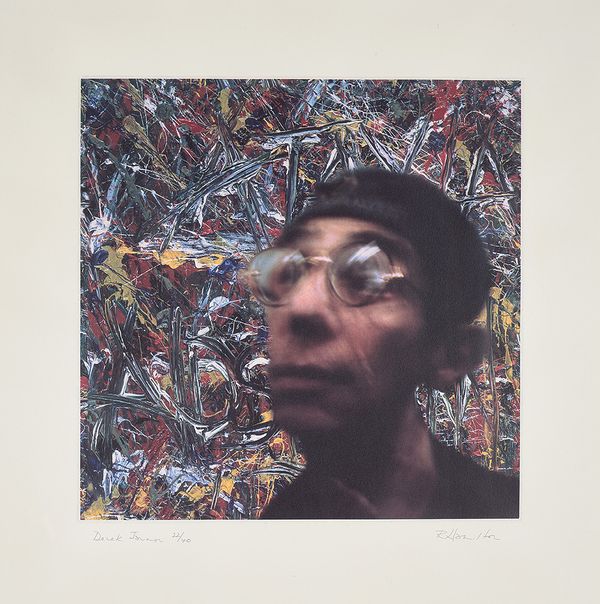 Cary Leibowitz, Global Head of Department
Have you heard about COVID 19?
It's going around.
Flashback.
Have you heard about the gay cancer?
AIDS?
Oh yes — weird.
Flash forward…Present day.
I remember when I was young in the eighties and we had to decide if we (people my age in college) were going to abstain or live life to its fullest or try to be careful, because of something we really didn't understand.
All these people dying now.
Someone said, and it hit me like a ton of bricks: "each one of these COVID victims was the center of someone's life."
Have I been that selfish that I didn't put it into this context already? Earth-shattering to put it in this context. Heart-breaking. And how not to forget this is true. Which brings me back to Lot 119 by Richard Hamilton. Who can forget Derek Jarman and his super cool everything? I must admit I hadn't thought of him in recent times.
According to Wikipedia, which I went to when seeing this image in the catalogue to remind me of all I have forgotten, Richard Hamilton made this piece in 1996, months and months and months after Derek Jarman's death in 1994. I think Richard Hamilton made it so he wouldn't forget, and we are lucky enough to be reminded of both of these men.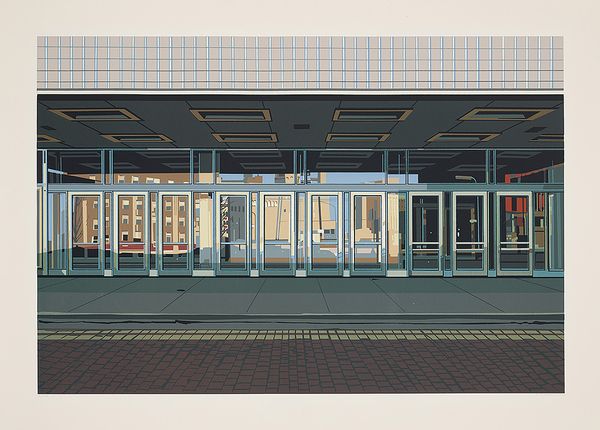 Richard Estes, Ten Doors, from Urban Landscapes, 1972. Estimate £1,000 - 1,500. Evening & Day Editions, London Auction.
Adam Rutledge, Administrator
I'm four years old, and I'm pulling my pinstriped Polo Bear sheets all the way up under my nose. My little feet poke out the other end; toes stretching and curling. My mother sits on the bed reading aloud my favourite bedtime picture book about trucks carrying freight across some country. My mom growls, doing her best to emulate a Mack Titan Dreamliner, perhaps hoping that I make a fine engineer one day. My eyes fall elsewhere. The serene pastel colors of the rolling hills and pink-lit skies in the background; the various shades of grey bound by dark lines and circles comprising the truck's wheels, pipes, and guts in the front.
Richard Estes' Ten Doors, from Urban Landscapes brings me here.
Like my beloved bedtime story, Estes adjusts colors and removes noisy crowds, which makes harsh man-made materials soft to the gaze. The image is a visual opioid. Soothed in its purview, I'm also struck with the biting relevance of a deserted street-side shop. Ten Doors is a personal treasure.
Discover More
Specialist Picks: Evening Editions >
Joan Miró: Prints to Rival Any Painting >
Legend in the Making: Andy Warhol from the Collection of Toni Schumacher >