Following the success of our sales in New York and Geneva, we saw great momentum with collectors from around the world in our auctions in Hong Kong. Our Evening Sale of 20th Century & Contemporary Art & Design realized HK$129,761,250, selling 91% by lot and 89% by value. The sale saw bidding activity from all corners of the globe, with bidders from 22 countries participating in the room, online and on the phones.
A series of records and notable prices were achieved, including a new world auction record for KAWS and a new world auction record for a contemporary South East Asian artist, Christine Ay Tjoe. After setting a new auction record for Peter Doig in New York two weeks ago, which was also a record for a living British artist, we went on to establish a new auction record in Hong Kong for a work by the artist sold in Asia.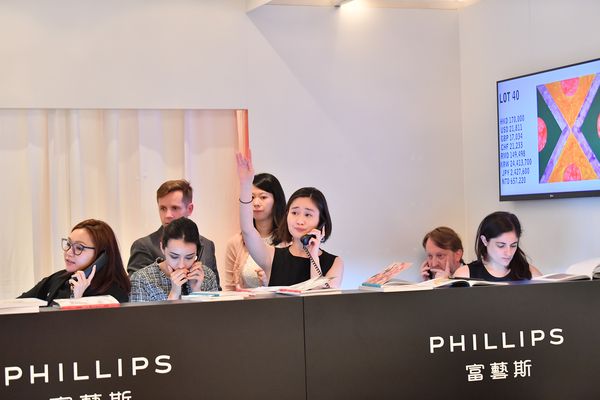 The sale was led by Yoshitimo Nara's Last Warrior / The Unknown Soldier which sold for HK$21,680,000, but an electric pace was set for the sale with fierce bidding for the opening lot Mini French Open by Jonas Wood, which sold for three times the estimate. The momentum continued, and after a nine minute bidding war, a new world auction record was set for artist Christine Ay Tjoe for her painting Small Flies and Other Wings more than doubling her previous record.
The international flavor of the sale was highlighted by works from as far away as Latin America, with Fernando Botero and Miguel Covarrubias achieving strong results. The sale welcomed international participation, especially from Asian collectors across Hong Kong, Mainland China, Taiwan, Indonesia, Japan, South Korea, Singapore and more.
"We are proud to have delivered a triumphant season in Hong Kong this spring, as Phillips continues to rapidly expand in and across Asia."

— Jonathan Crockett
Following the sale, Jonathan Crockett, Head of 20th Century & Contemporary Art and Deputy Chairman for Phillips Asia, commented: "The outstanding result of tonight's sale further establishes Phillips' presence and rapid growth in and across Asia and demonstrates Phillips' ability to source and sell the most desirable works for record breaking prices. Once again, Phillips' approach of presenting thoughtful, well-curated sales of high quality art from around the world is being exceptionally well received by the Asian market."
The Evening Sale was preceded by the highly anticipated standalone auction Warhol in China, which achieved HK$6,421,250. This landmark auction was comprised of a rare collection of over 200 unique photographs taken by Andy Warhol during his pivotal trip to Hong Kong and Mainland China in 1982. The narrative as told through the lens of the master of Pop Art resonated with collectors from the region and the sale was fittingly led by the stitched photograph, The Great Wall of China.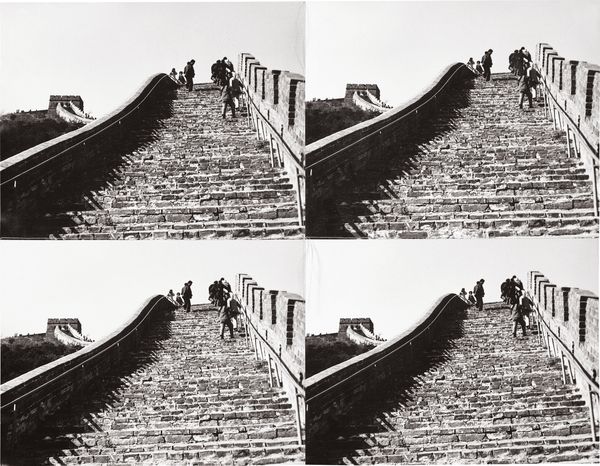 Andy Warhol The Great Wall of China, 1982 – 1987
Charlotte Raybaud, Head of Sale for Warhol in China and a Specialist in 20th Century and Contemporary Art, commented: "It was an honour to have been entrusted with the sale of this rare collection, which captures Andy Warhol's seminal 1982 trip to Hong Kong and Beijing. It was particularly meaningful to bring the works back to the Asian region, coming full circle to where they originated."
Top 10: Hong Kong 20th Century & Contemporary Art & Design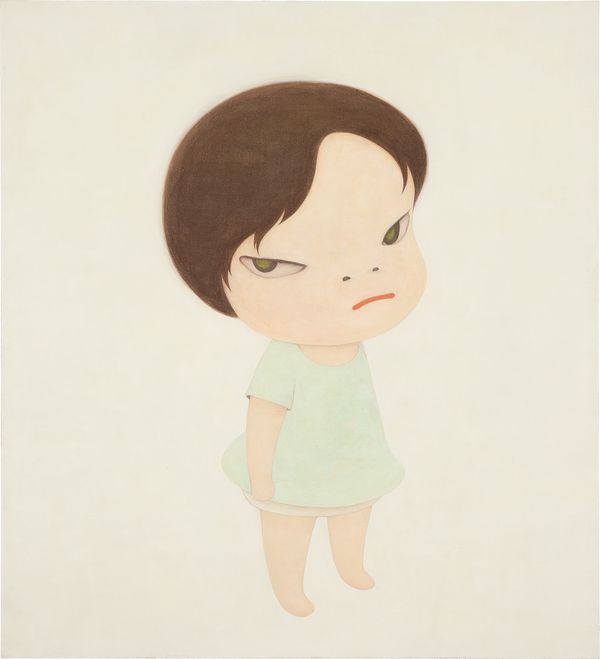 Yoshitomo Nara Last Warrior / The Unknown Soldier, 2000. Sold for HK$21,680,000. Our cover lot perfectly demonstrated the Japanese artist's signature mix of mysterious allure and 'kima-kawaii', as he has become most well-known for painting enigmatic female subjects who possess a subversive sweetness. Phillips held the world auction record for Nara in 2015.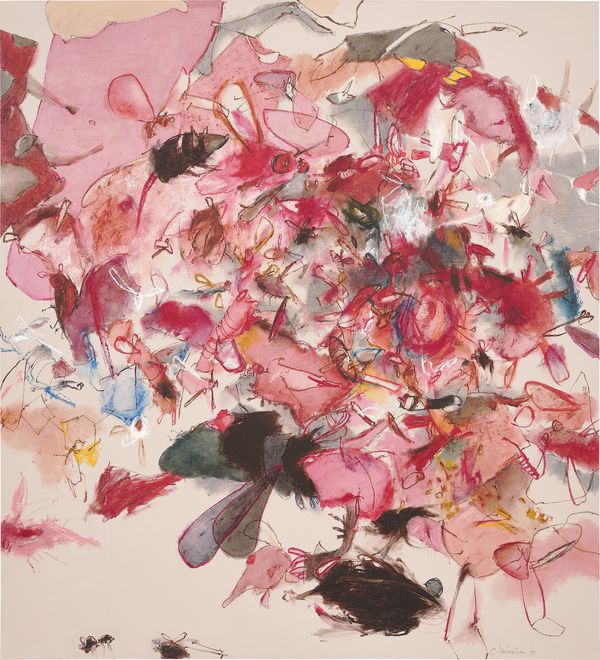 Christine Ay Tjoe Small Flies and Other Wings, 2013. Sold for HK$11,720,000. New auction record for the artist.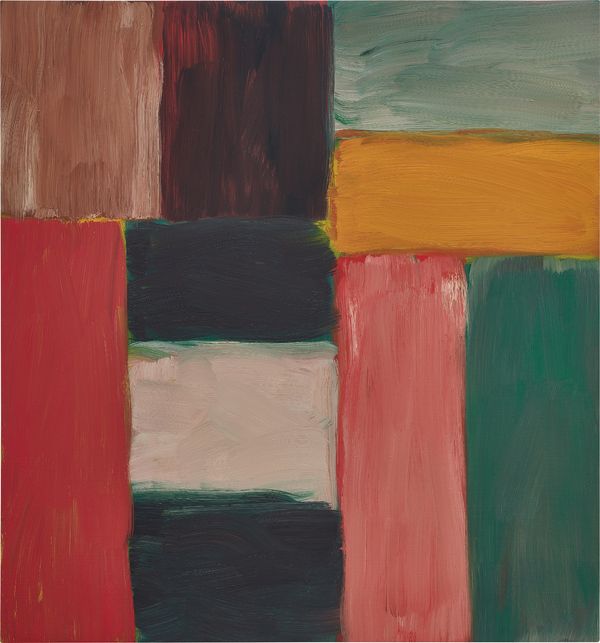 Sean Scully Wall of Light Green, 2013. Sold for HK$10,880,000.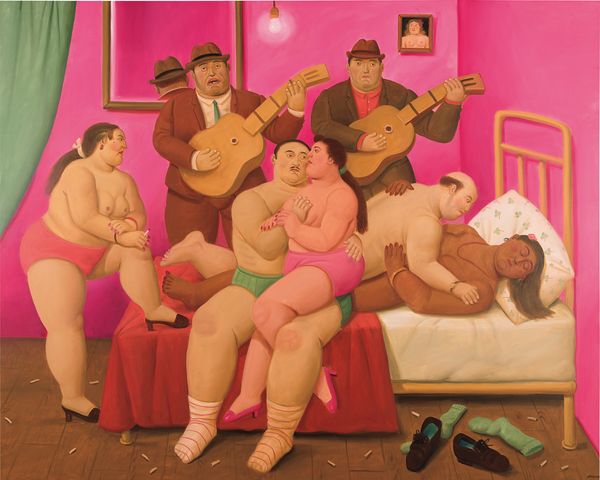 Fernando Botero Fin de Fiesta, 2009. Sold for HK$5,840,000.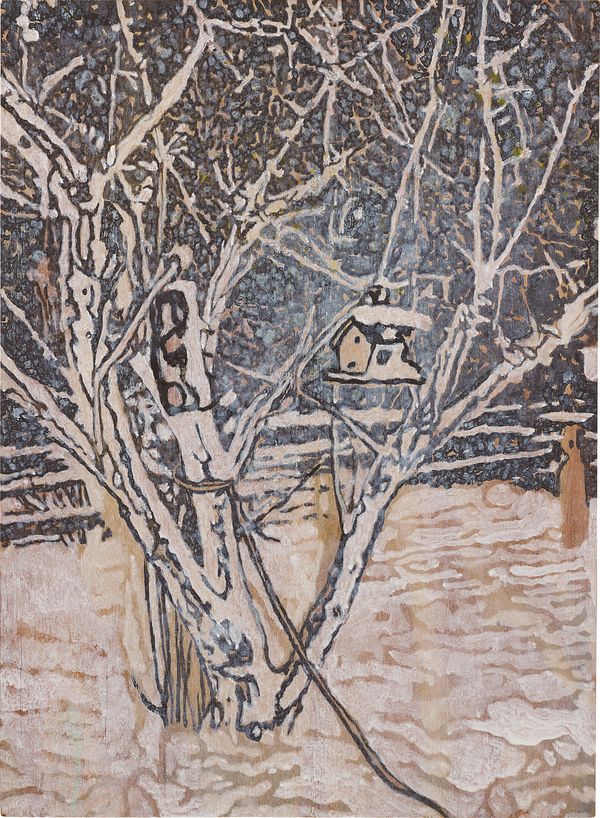 Peter Doig Bird House, 1996. Sold for HK$5,360,000.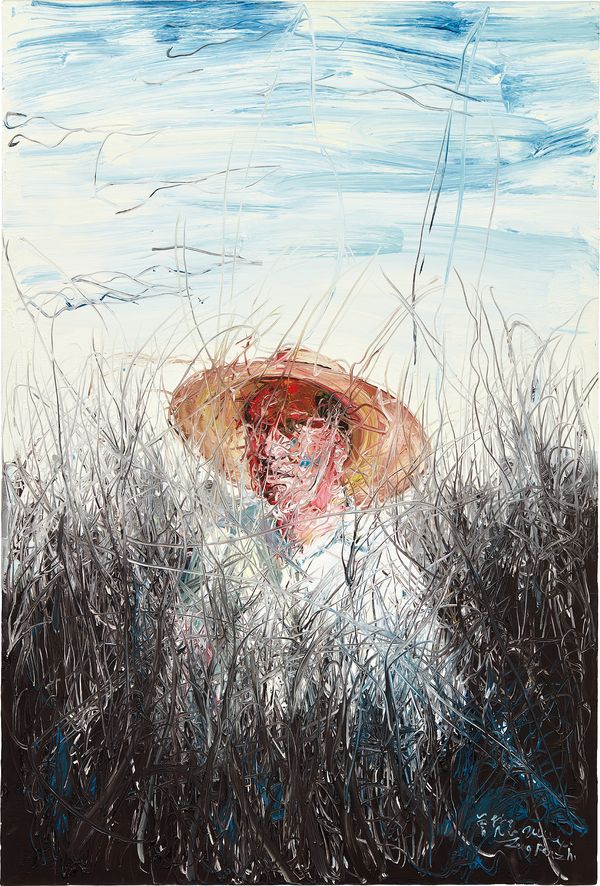 Zeng Fanzhi A Man with a Straw Hat, 2004. Sold for HK$5,120,000.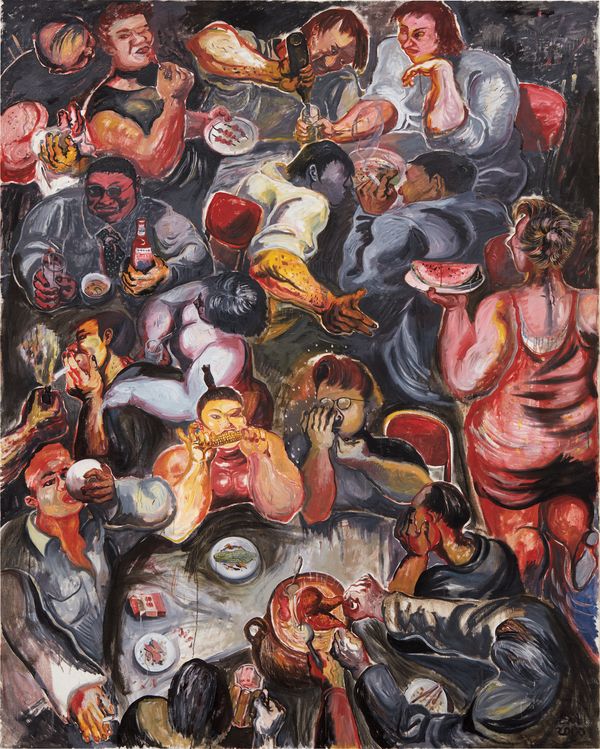 Zhang Enli Eating #4, 2000. Sold for HK$4,880,000.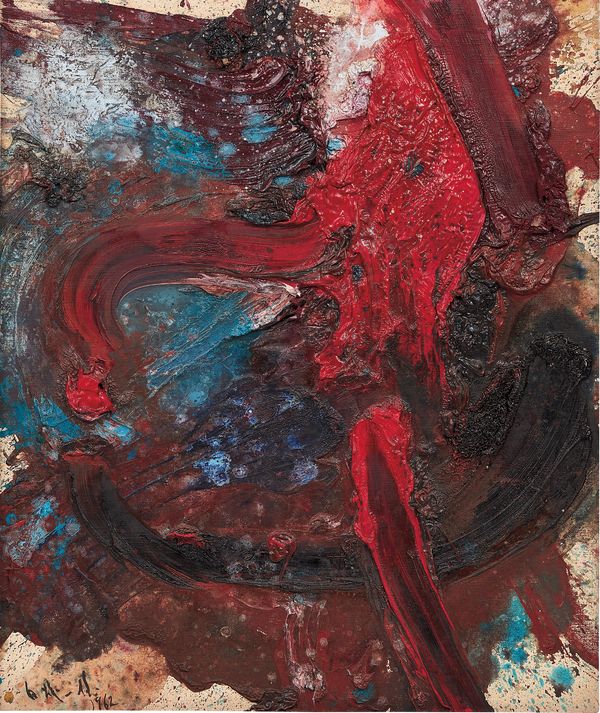 Kazuo Shirago Untitled, 1962. Sold for HK$3,440,000.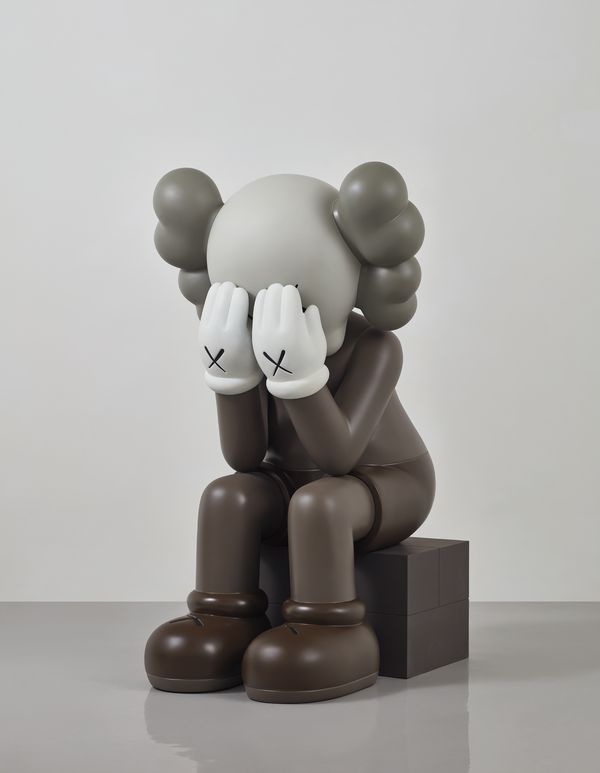 KAWS Seated Companion, 2011. Sold for HK$3,200,000.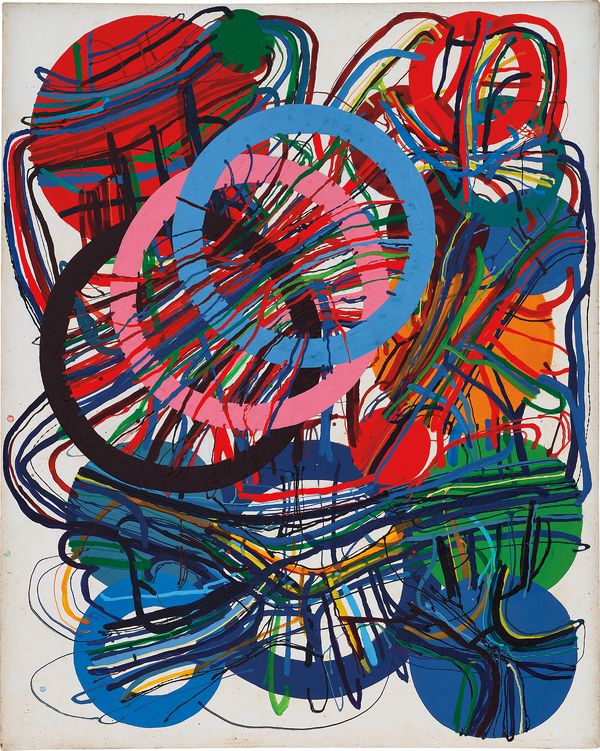 Atsuko Tanaka 83D, 1983. Sold for HK$3,200,000.