Zona Maco in Mexico City has only continued to gain momentum as one of the world's most prominent contemporary art fairs since its inception in 2002. This year's program is more robust than ever, with an international appeal that far exceeds its frequent categorization as Latin America's most compelling fair. As such, we've had two of our own specialists — Kaeli Deane, Head of Sale, Latin American Art, and Rebekah Bowling, Head of New Now, weigh in on who and what they're excited to see at this year's fair, and all of the surrounding goings-on in Mexico's cultural capital.
Rebekah's Notes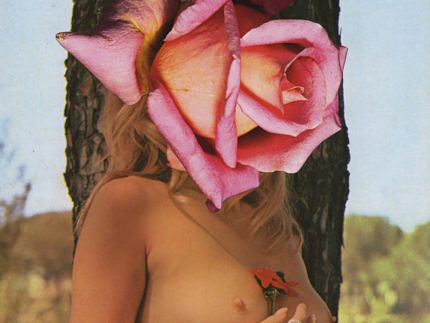 I'm eager to see Andrehn-Schiptjenko's presentation of amazing works across several new series by LINDER, the celebrated collage artist who initially rose to fame as an artist and musician in the punk/post-punk arts and music scene in Manchester, U.K. From the 1970s to the present day, her works examine the way women are depicted across visual culture in a uniquely provocative and often humorous way.
Coinciding with Raymond Pettibon's show that just opened at the New Museum, I'm excited to see the works Regen Projects will include in their booth. They've also brought new, incredible Wolfgang Tillmans photos ahead of his show opening later this month at Tate Modern.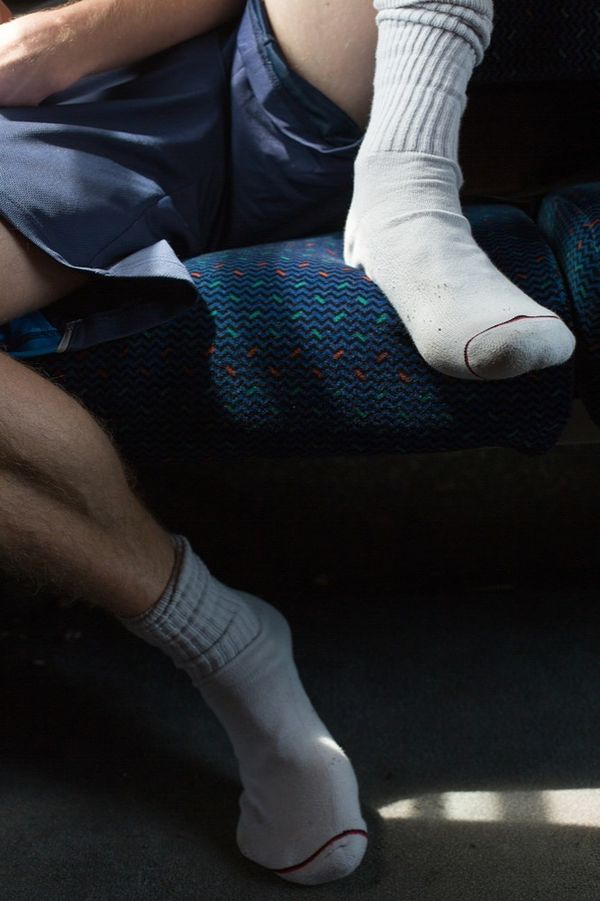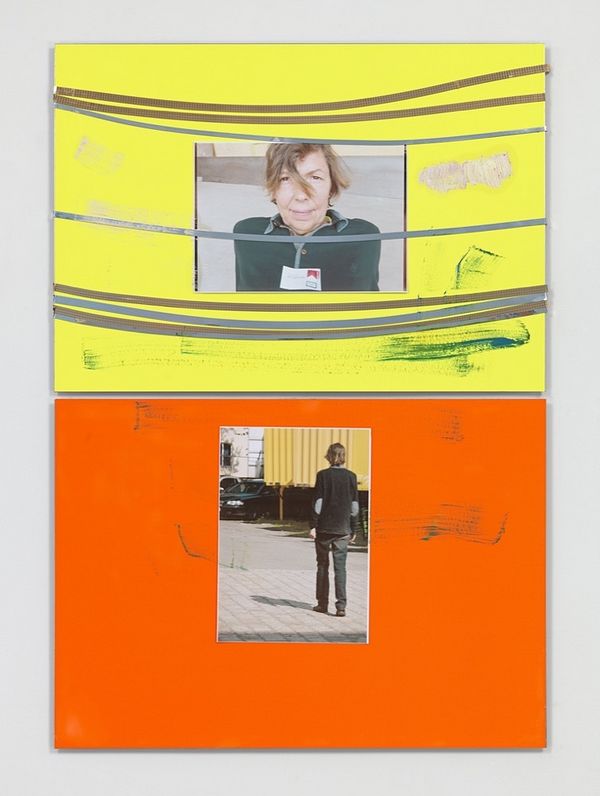 From David Zwirner: Wolfgang Tillmans Karl Marseille I, 2013 (above) and Isa Genzken Untitled, 2015
David Zwirner brought new Tillmans works as well, including the stunning still life, Palm tree, sun burst, 2015, a genre on which he puts his inimitable mark. It's exciting to see Josef Albers works in Zwirner's booth after the announcement of their representation of the foundation last spring.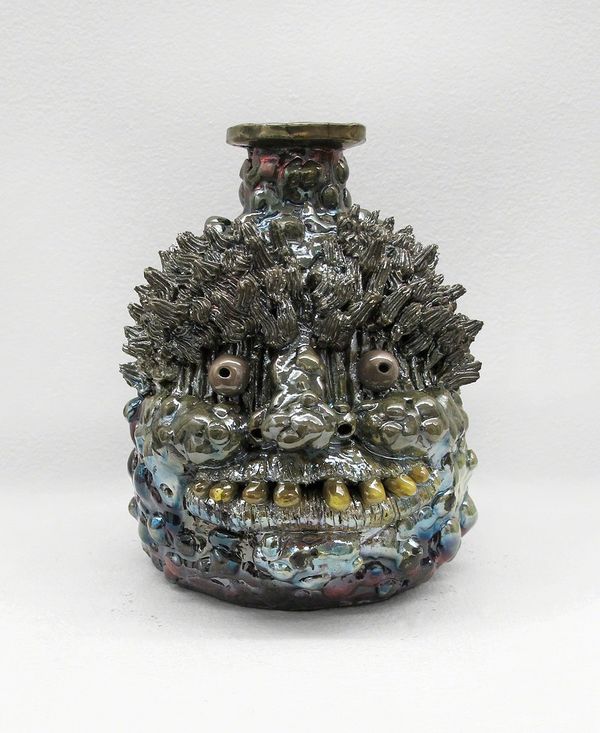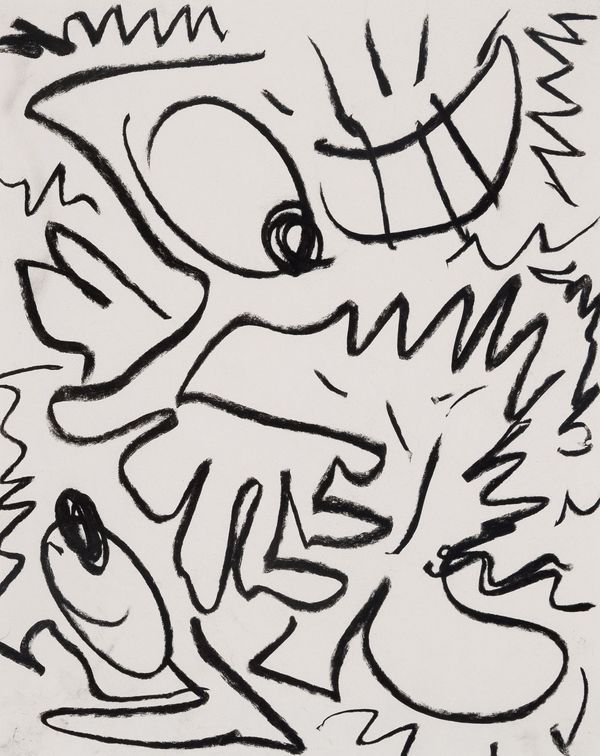 Rebecca Morgan Froggy Swamp Jug, 2016 and Ricarod Gonzalez Botherin' That Thing, 2016
Amongst younger galleries, I always think Asya Geisberg has such thoughtful and distinctive presentations. Her booth is a two-person presentation featuring Rebecca Morgan and Ricarod Gonzalez, both artists having practices that allude to the primitive. Morgan explores stereotypes of rural Appalachia that in this case take the form of ceramic works that call to mind early American face jugs, while Gonzalez's works are spurred by his own automatic drawings, childlike in their intuitiveness and energy.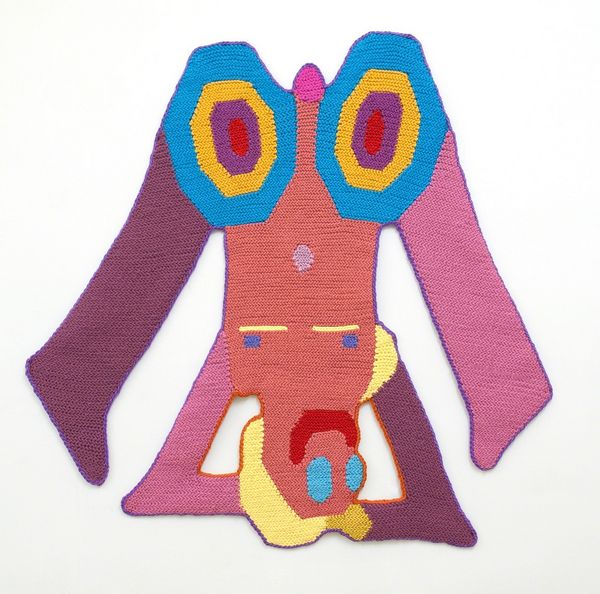 I think Caroline Wells Chandler's works, like the one above, really encompass the lively spirit of the fair.
Luis de Jesus is also bringing new works in his signature hand-crochet that explore notions of queerness and sexuality with sophisticated art historical references.
Kaeli's Notes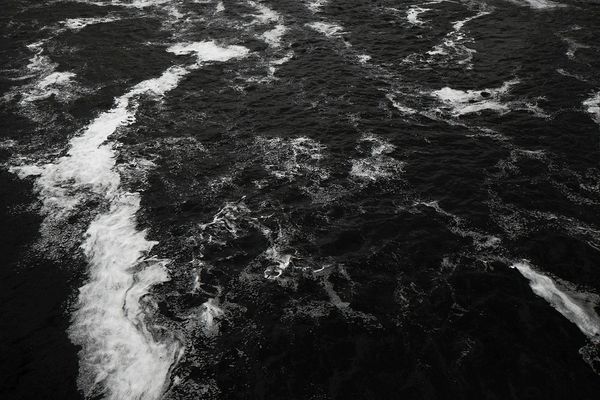 From Mexico City's Arredondo \ Arozarena gallery, Fritzia Irizar is an artist I'm really interested in right now. Her work explores mythology, currency and the passage of time.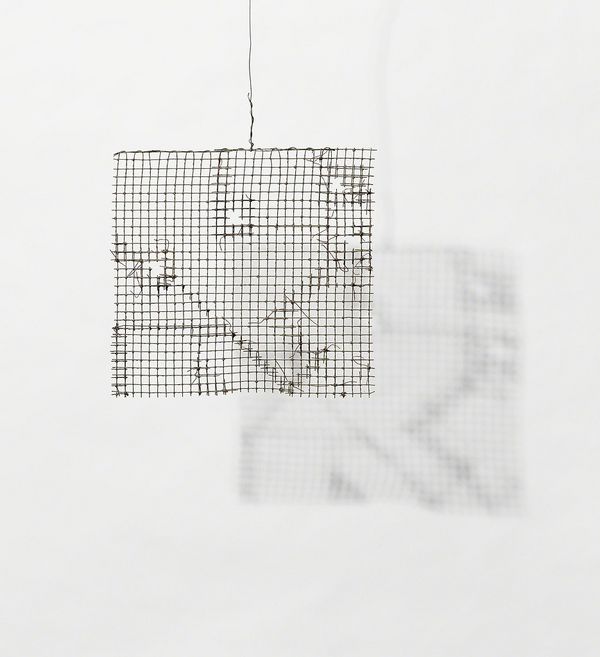 I'm excited that Lévy Gorvy is bringing work by Venezuelan master Gego to Zona Maco this year. Gego's work is finally receiving the international acclaim that she has so long deserved, and her exquisite Dibujos sin papel (Drawings without paper) are some of the most groundbreaking work of the twentieth century.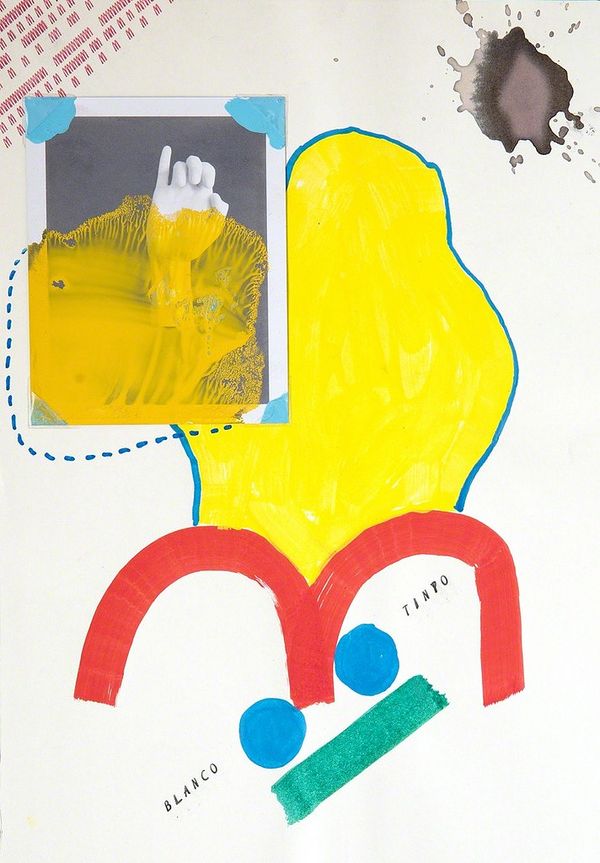 Agustina from Galería Agustina Ferreyra, San Juan has distinctive taste and a great eye for new talent. Walking into her booth at fairs is always like a breath of fresh air. Ramiro Chaves, whose work is seen above, is an excellent example as to why — this Argentinian-born, Mexico-based artist's bold use of color and combination of formal and abstract elements are immediately striking.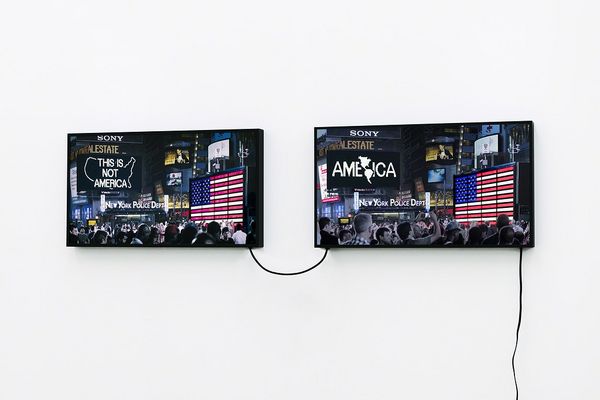 Galerie Lelong, New York/Paris: Lelong shows some of my favorite Latin American artists. Alfredo Jaar's politically engaged work feel particularly relevant in today's turbulent landscape.
Check back all weekend for more Zona Maco recommendations from Phillips specialists: The fair closes Sunday 12 February.