- By James Marks, Head of Perpetual
It's hard to imagine the Rolex Daytona as anything but an icon of design, a success story for the brand that crowned it as the ultimate reference. However, through much of the 1980s it was the Day-Date that remained the champion of admiration and desirability, regularly frequenting the wrists of Presidents and the jet set.
It took Rolex to introduce a re-design of the Daytona, fitted with a self-winding calibre based on the famous Zenith El Primero movement and a contemporary case size to cement the watch that we know of now with its generational wait lists and universal appeal.
The present L series Ref. 16520 example, represents a period of vulnerability for Rolex. Having garnered praise for its new calibre it remained unconvinced by the overall design language and regularly listened to feedback from its retailers and clients. The "floating dials" of the first year of Zenith production had seemed somewhat overcomplicated and in an attempt to ensure its relevance it quickly moved to the second of three dial options during 1989 with four lines of text.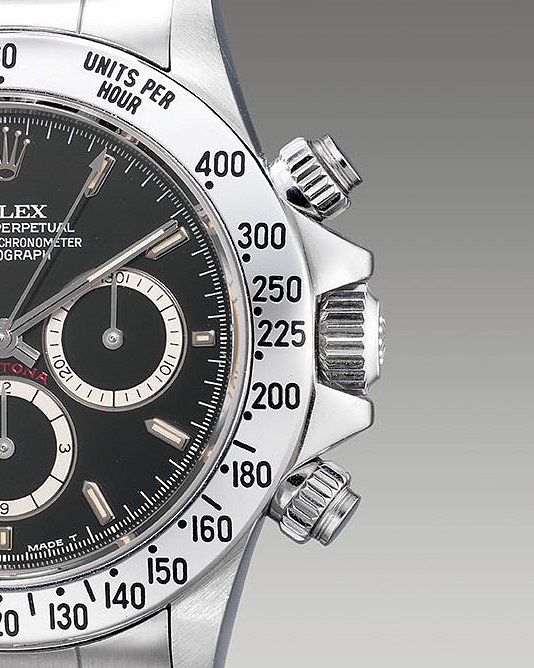 At the same time, it offered a new bezel option including a 225 graduation harking back to the original 6239s of 1963. It was not until 1990 and the very last of the high serif dials that Rolex settled on a format of five lines of text and a standardised 200-unit bezel that the automatic Daytona icon was established. Further gradual tweaks evolved throughout the years including a move away from matt bracelets and tritium luminous that parachuted the Ref. 16520 from humble tool chronograph to a true luxury sports watch.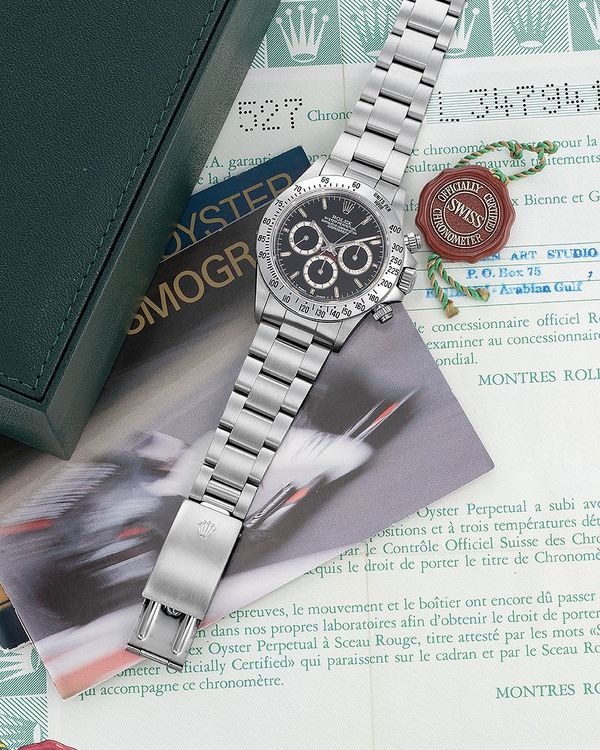 It is this vulnerability however that defines the core of Rolex. The striving for perfection that has also produced the idiosyncrasies that collectors crave. The hunt for scholarship, knowledge around a reference that will forever increase desirability and the present lot is without doubt the "cherry" for any collector of early automatic Daytona, especially when found with a suite of full accessories. It is a blueprint or a form of prototype design language for a reference that has defined a decade, a genre, and given horology the notion of a luxury steel sports wristwatch.