George Condo, Entangled Figures, 2009
Estimate: HK$6,200,000 - 9,200,000 (US$795,000 - 1,180,000)
Lot 44, 20th Century & Contemporary Art Evening Sale, November 30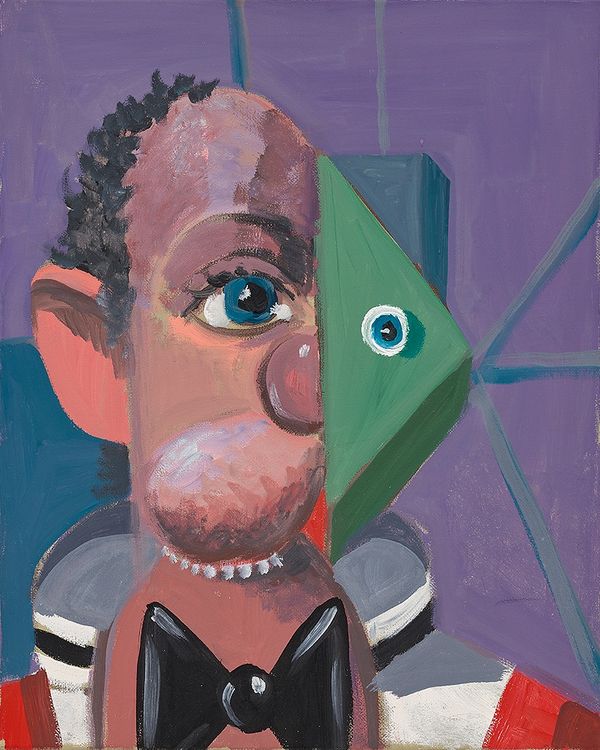 George Condo
One common observation that unites the discourse around George Condo is that he is an all-around maverick. Known for the non-hierarchical manner with which he treats his source material — for him, Cubism and cartoons coexist effortlessly — Condo has earned his place in the pantheon of the world's finest institutions with his reimaginations of contemporary life. Most recently, the artist had significant prominence at the 2019 Venice Biennale and a solo exhibition at the Long Museum in Shanghai this year.
Entangled Figures is typical of the artist. It ostensibly appropriates the Three Graces, the goddesses representing charm, nature, creativity, fertility and goodwill, among other positive attributes. With Condo, though, nothing is without a hint of the grotesque. On one hand, the image summons Botticellian memories of Venus emerging from the sea. On the other, the work's sinister twist bears resemblance to the nudes of Francis Bacon, distorted, often haunting. Here, Bacon's influence on Condo is palpable.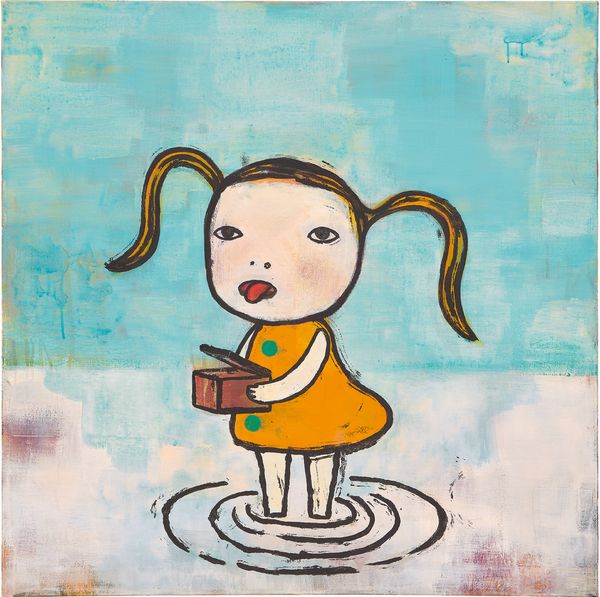 Yoshitomo Nara
One of the most influential artists in the world today, Yoshitomo Nara is known for his works expressing inner emotion, sensitivity and fragility in a distinctly sincere way. His pieces remain highly sought after, forming part of over 60 public collections worldwide. This year, he was the subject of an international retrospective at the Los Angeles County Museum of Art, Shanghai's Yuz Museum, the Museo Guggenheim Bilbao and the Kunsthal Rotterdam. He was also honored with a well-received solo exhibition in Taiwan at the Kuandu Museum of Arts and a monumental museum show at the Dallas Contemporary in Texas.
Pandora's Box is an iconic early work by Nara. Studying alone in Germany, the artist faced difficulty communicating with others as he was not fluent in the language. As a result, he turned to painting as an outlet for his emotions, considering the children and small animals in his compositions as self-portraits. Behind the girl is a highly saturated background of open water and open skies — a space with infinite depth, suggesting infinite possibilities. Yet the focus is still on the main character, the little girl holding a little box.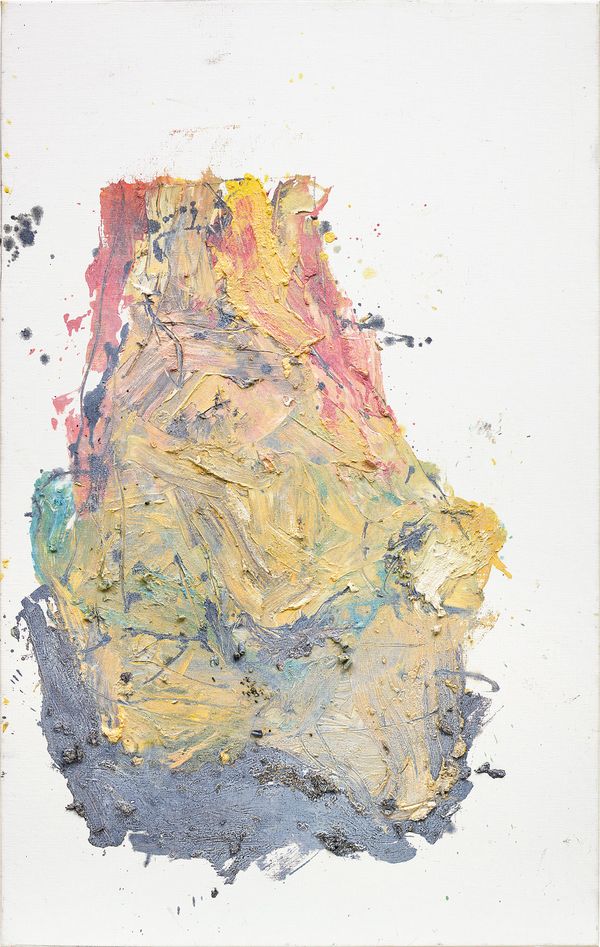 Georg Baselitz
German artist Georg Baselitz has pushed the limits of painting and sculpture throughout more than six decades of artistic experimentation. Made famous by his upside-down images that attempted to supersede the boundaries of representation and content, Baselitz has continually evolved his style throughout his career.
Baselitz will be the subject of a long-awaited retrospective this fall at the Centre Pompidou in Paris. His 80th birthday in 2018 was celebrated with several retrospectives held in his honor, including at the Pinakothek der Moderne in Munich, Fondation Beyeler and Kunstmuseum in Basel and the Hirshhorn in Washington, D.C.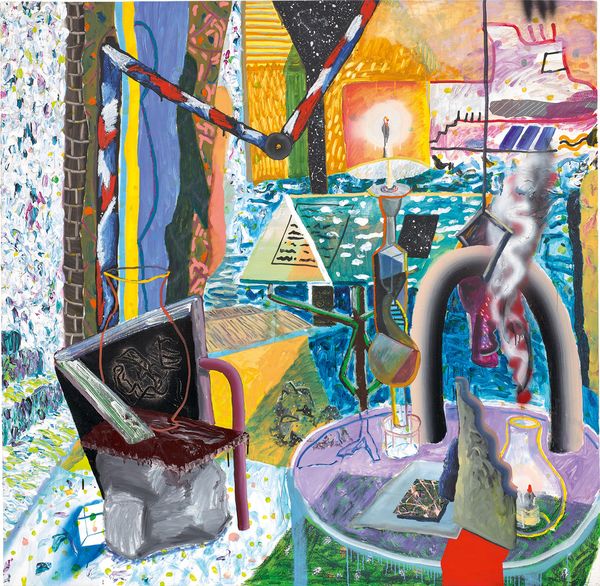 Shara Hughes
Well-established through a series of smaller exhibitions with galleries on both sides of the Atlantic, Shara Hughes garnered major international attention with her inclusion in the 2017 Whitney Biennial. Her works are in the permanent collections of the Dallas Museum of Fine Art, the Foundation Louis Vuitton in Paris, the Metropolitan Museum of Art in New York, the Denver Museum of Art and the Whitney.
Hughes' large-scale interiors of imaginary rooms are inspired by artists ranging from Matisse and Picasso to Claes Oldenburg and Dana Schutz. Her aesthetically warped sense of perspective aligns with the random assortment of objects populating surreal landscapes and interiors.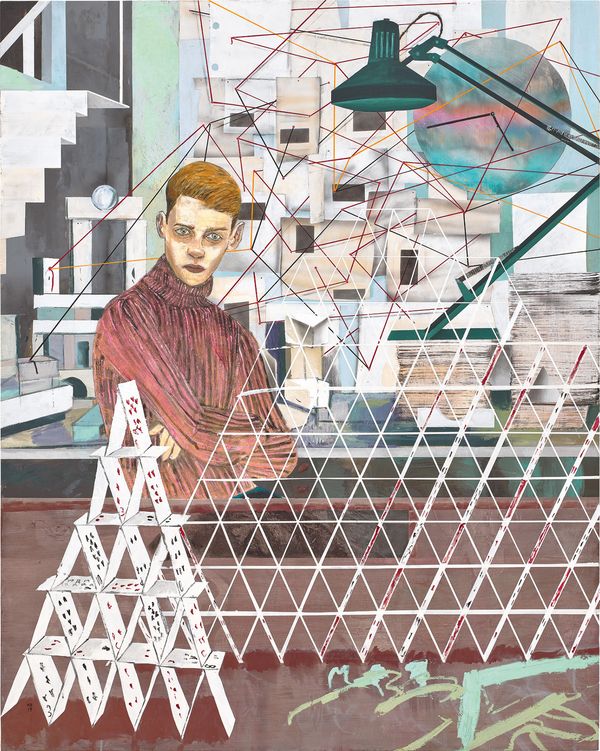 Hernan Bas
Demonstrative of his position as a key figure in the contemporary art world, Hernan Bas has mounted numerous successful solo exhibitions in recent years, including at the Rubell Museum in Miami, Creature Comforts at Perrotin in Paris, Venetian Blind at Victoria Miro in Venice and TIME LIFE at Lehmann Maupin in New York.
Minimalism (cracking the code) is an arresting example of the Miami-born artist's narrative-driven portraiture. An eager consumer of literary and historic references, Bas draws from a rich tapestry of sources ranging from Romantic poetry and folklore to Oscar Wilde, Joris-Karl Huysmans, goth culture, ornithology, queer male themes and "deep dives into weirdness on the internet."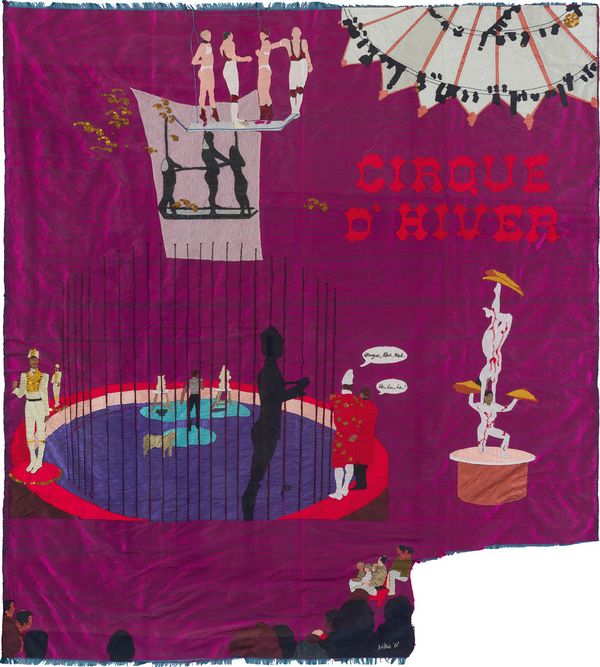 Billie Zangewa
Malawi-born and Johannesburg-based artist Billie Zangewa's silk tapestries quite literally tug at their viewers' heart strings, depicting familiar scenes of quotidian life, glimpses into motherhood and intimate snippets of romance. This autumn alone, the artist will be the subject of various shows, including at the Museum of the African Diaspora in San Francisco, in which her works will be featured in the aptly named Thread for a Web Begun.
Zangewa's practice almost exclusively involves the creation of elaborate collages hand-sewn onto fragments of raw silk. Having begun her career in fashion and advertising, the artist seeks to disrupt the stereotype of the Black female form through her detailed silk tapestries, drawing predominantly from personal memories. With mounting critical attention for her pieces, including being collected by the Centre Pompidou in Paris and having recently been exhibited at the Musée d'art Moderne, Zangewa joins a growing group of artists of colour and young female artists alike who are taking the art world by storm.
---
Recommended Reading
Introducing ULTRA/NEO, Our Spotlight on Ultra-Contemporary Talent >
In Demand: Artists to Watch in the Hong Kong Sales >