Banksy, Laugh Now Panel A, 2002
Estimate: HK$22,000,000-32,000,000 (US$2,820,000-4,100,000)
Lot 22, 20th Century & Contemporary Art Evening Sale, June 8
Phillips is proud to announce that it will accept cryptocurrency as payment for Banksy's Laugh Now Panel A in our upcoming 20th Century and Contemporary Art Evening Sale on June 8. Before the sale, Phillips senior specialist Rebekah Bowling spoke with British gallerist and collector Amir Soleymani to learn more about crypto and the art world.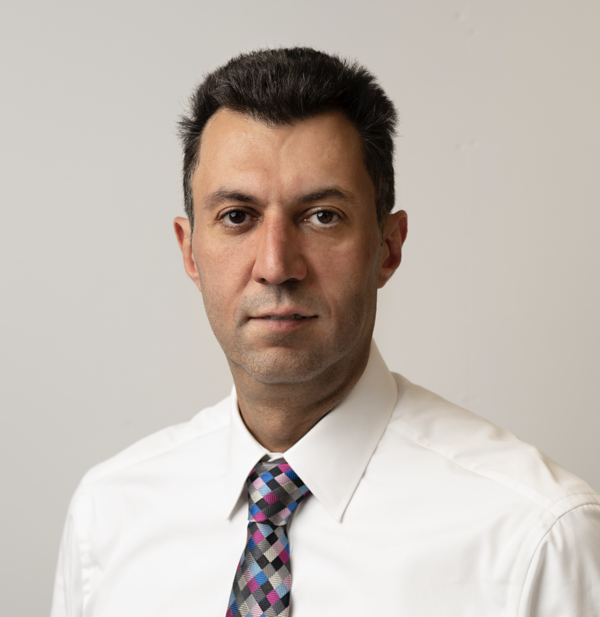 Amir Soleymani is a gallerist and collector of fine and digital.

Rebekah Bowling: When did you first start paying attention to NFTs and/or cryptocurrency?
Amir Soleymani: My first interaction with cryptos was in 2010 when I learned about Bitcoin. For NFT's I was late and just started to invest in them in Feb 2021.

RB: How did you first become aware of NFTs?
AS: My art broker in Hong Kong told me about them.

RB: How did you come to collect Banksy's work?
AS: I've always loved Banksy works but couldn't afford to pay a large sum for one piece. One day I decided to do the inevitable to bid.

RB: Do you see any connections between Banksy and the crypto-world, perhaps?
AS: Banksy always protested against political, social & economical injustice through his art. Crypto came into existence to protest against central monetary systems. Banksy is as anonymous as the famous Bitcoin inventor, Satoshi Nakamura.
RB: How do those in the crypto-world view the artist?
AS: Banksy is an internationally recognized & well-respected figure that's why one of the early acts in NFT space was the Burnt Banksy where someone scanned & digitized a Banksy print edition, burnt the print and sold the NFT.

RB: Have you met any traditional art collectors who are interested in investing in cryptocurrency or collecting NFTs?
AS: I saw only a handful of collectors willing to get involved in the digital art movement and I believe it takes time for general fine art collector to trust this new "thing"

RB: Do you think people who collect NFTs exclusively might be interested in collecting physical artworks at any point? What do you view as the main differences between collecting NFTs and physical works of art?
AS: In my view, NFT should be a representation of a physical object being a print, sculpture, painting, or any other object. As a collector, I prefer to acquire NFTs that are accompanied by a physical piece. Many digital artists are offering a video display frame as a physical representation. A physical piece is always appreciated by the collectors.

RB: More and more auction houses are entering the NFT market or trying to engage with the crypto community. What is your view on this phenomenon?
AS: Traditional and especially fine art auction houses are amongst the most conservative institutions in art world and them accepting the digital art renaissance is very positive for the space in general.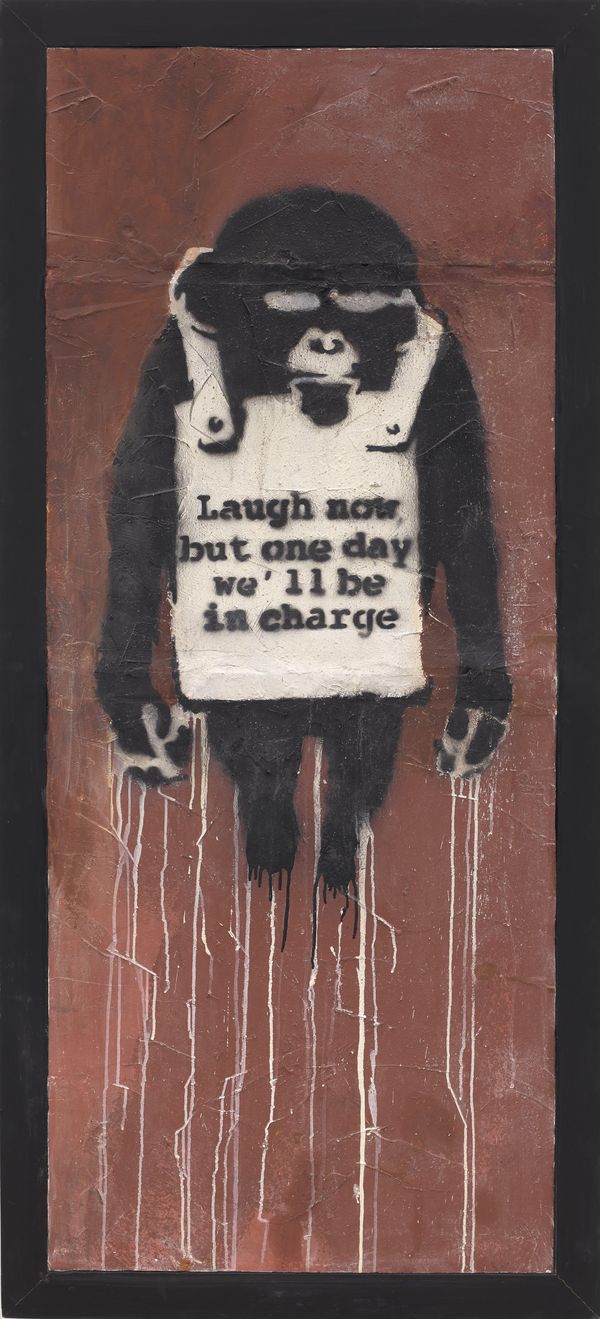 Laugh Now Panel A is a quintessential Banksy picture that shares its imagery with Laugh Now, a different work that also created in the watershed year of 2002 which marked the first public appearance of the chimpanzee in Banksy's oeuvre. For the past two decades, his signature monochrome stenciled style combined with dark humour took the art scene by storm.
The iconic motif of the forlorn monkey with a slumped shoulder wearing a sandwich board that bears the foreboding pledge 'Laugh now, but one day we'll be in charge is another demonstration of the artist's satirical touch and encapsulates the influences of graffiti in his art form. Crafted with spray paint and cardboard stencils, the same method used for street art, his work distills complex statements into the playful artistic expression.
Celebrated for pushing the boundaries with his street art interventions and distinctive studio practice, his oeuvre is characterized by dark humour, satire, and subversive epigrams that provide tongue-in-cheek yet poignant commentaries on social or political aspects of contemporary society. Banksy is no longer known just for his street art but a leading cultural force. We all get to share a piece of his brilliant mind through his canvas and screen-print renditions of his signature wall art. Phillips is accepting cryptocurrency as payment for Banksy's Laugh Now Panel A.
Watch the panel discussion "Finding Art, NFTs and Tech's Place in the Future" held by the Asia Society Hong Kong Centre below.