Miaz Brothers, 015 Young Lady 9, 2015. Estimate £6,000 - 8,000. Wired Online Auction.
Recluse to Butterfly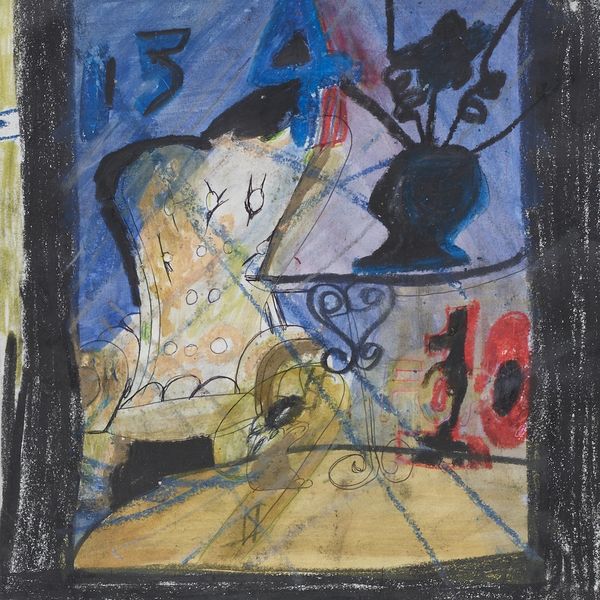 Jonathan Lyndon Chase, Store Window, 2017. Estimate £3,000 - 5,000. Wired Online Auction.
How do I make my entrance back into society after being a recluse for the last year?
Between the many, varied difficulties from the last year, we may recognize feelings of fragmentation and isolation. As our boundaries between life, work, and socializing blurred into one giant Zoom lump, parts of us also became sharper, their edges turning into moats that pushed away unsuspecting acquaintances. Jonathan Lyndon Chase's Store Window appears to deal with these feelings of fragmentation, the reflections from the outside world illuminating the store's interiors, making it difficult to make out what is what.
The good news here is also the bad news—we were all there, all equally confused. Making an entrance into society will be as unfamiliar to everyone else as it is to you, so start small and know you are not alone. Put on your favorite outfit for your afternoon walk, take a buddy when you attend your first post-pandemic party, go shopping only with someone whose opinion you trust. We are all languishing here, and we will be forgetting our words, hesitating to press elevator buttons, and jumping at human touch for the foreseeable future. Let's at least bond over that?
Future Nostalgia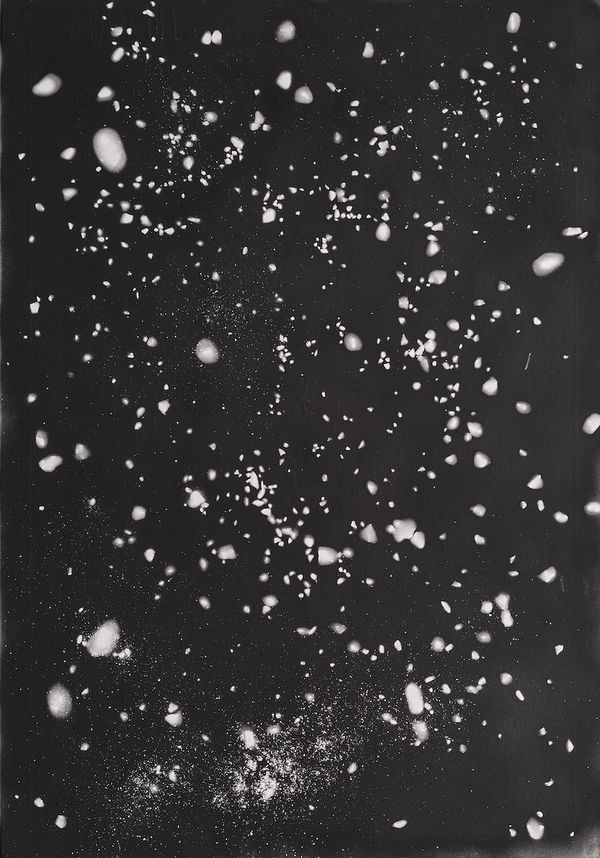 Ugo Rondinone, 24 Mai 2008, 2008. £10,000 - 15,000. Wired Online Auction.
Where does the "future" go after we experience it?
When I think about time, my brain explodes. Look at this galactic vision by Ugo Rondinone titled in the past for its own present, a date from over a decade ago. Yes, the work resembles a starry universe, but it also shows my thoughts scattering into a million directions as I struggle to reconcile the fact that the present is passing as it is happening as it is pushing us into the future. And that the future can only exist in the present.
Where were you thirteen years ago? I was in middle school probably wearing my red Birkenstocks (decorated with sheep) and reading Sense and Sensibility on a backyard swingset. We are living currently where the future was! This makes me inclined to believe that there is no "future" exactly, just an extensive present. Time is scattered and continuous, like a starry sky.
Unplanned Obsolescence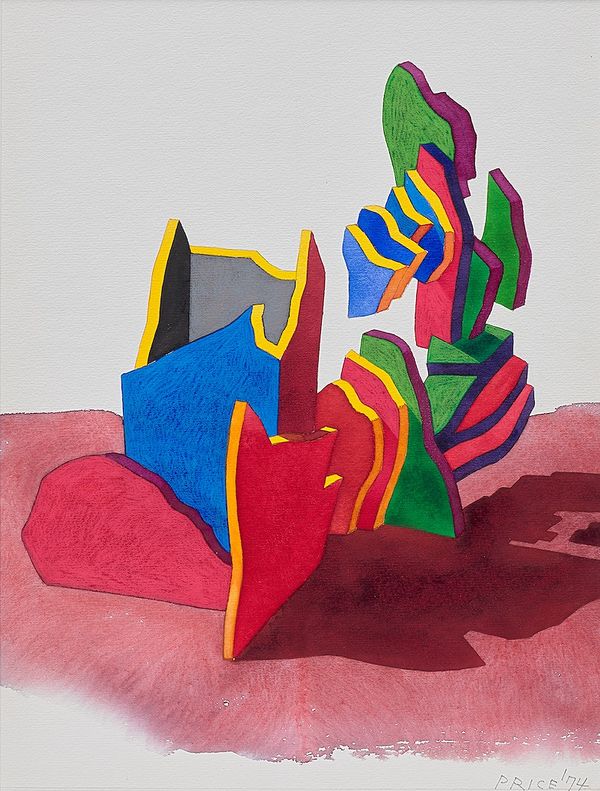 Ken Price, Untitled, 1974. Estimate £10,000 - 15,000. Wired Online Auction.
Will NFTs eventually disrupt the art world much like digital files have made CDs, DVDs, and books virtually obsolete?
Yes and no. The Yes: NFTs will absolutely disrupt the art world and not just through digital art. Digital art is just one application for the implementation of NFT technology, so this technology could eventually affect how we interact with everything, from retail to real estate to shipping. In terms of digital art, we will need to find new systems to display, sell, and accommodate it (as we are doing already!).
The No: An e-book has the same content as its IRL counterpart; reading is more about the words than it is about paging through a hefty book. But not all artwork can exist in a digital form (not just the art already in collections, but even art that is yet to be made). Even if NFTs change how we interact with physical objects, NFTs cannot eliminate physical art because its content is too unique and too tied to form. Take Ken Price's work—the luminous, sloping forms, tactile sculptures, and dynamic two-dimensional works rely on their relationship to the natural world as well as craft. The "aura" of a work will never be obsolete.
Everyone Needs a Dog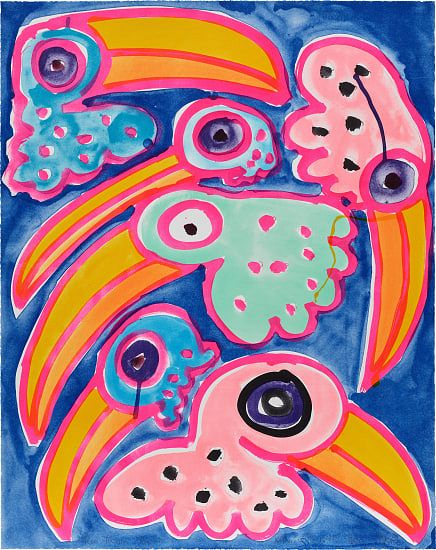 Katherine Bernhardt, Toco Toucan Toucano, 2020. £1,500 - 2,000. Wired Online Auction.
Will I get a dog this year?
I know, I know, these are toucans. But Katherine Bernhardt's neon extravaganza represents the level of uncontained joy, ecstasy, and close companionship that you would feel if you got a dog this year. Bernhardt's work teems with confidence and vibrancy, a playfulness that we all embody when we are around our canine friends, living instead of analyzing or worrying.
So that was a yes. Get a dog! Get two dogs! Get three dogs, and then give me one.
Discover More from Wired Online Auction >

Recommended Reading
Ask Artnonymous: Valentine's Edition >
How Genieve Figgis Inspired 'Bridgerton' >