Koak, Waking, 2017. Estimate £2,500 - 3,500. Wired Online.
Party Pooper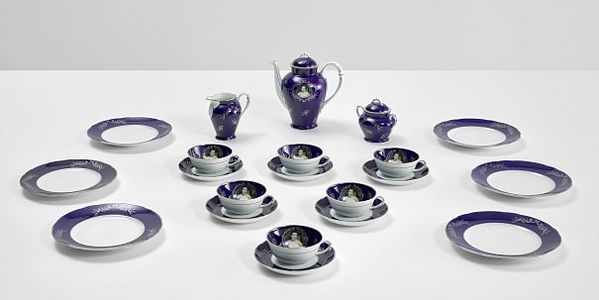 Cindy Sherman, Madame de Pompadour breakfast set, 1990. Estimate £4,000 - 6,000. Wired Online.
I'm pretty terrible at wedding gifts—as in, I've been known to send my gift up to 2 years later, well past the acceptable 12-month window after a wedding. Is this actually worse than not sending a gift at all?
No, this is not worse! You are trying to reason your way out of an awkward situation. If I may be so bold, perhaps you are having shame-feelings that you need to send a nicer gift than you otherwise would in order to compensate for your delay. May I recommend Cindy Sherman's Madame de Pompadour Breakfast Set? The 21-piece Limoges service features Sherman as the iconic mistress to Louis XV who wielded substantial influence at court. An editioned mistress-forward tea set has just the right je ne sais quoi to say, "I am sorry" and "remember why you like me?"
The Reappearing Ex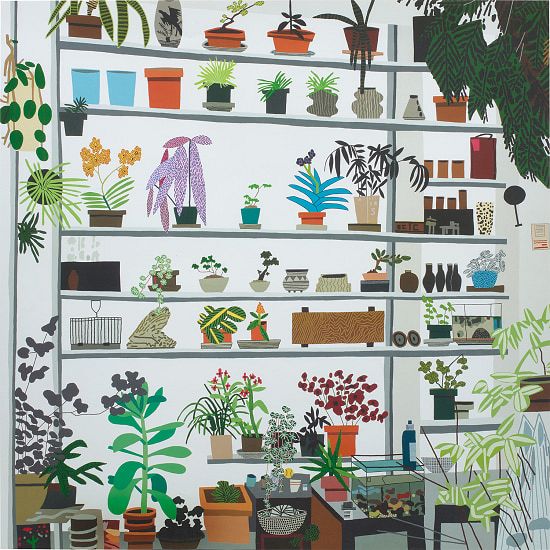 Jonas Wood, Large Shelf Still Life, 2017. Estimate £800 - 1,200. Wired Online.
What do you do if your ex lives in the same building with you?
A few years ago, I watched an underrated rom-com called The Boy Downstairs, in which yes, Zosia Mamet's ex-boyfriend moves in to the downstairs apartment in her building with—gasp!—his new girlfriend. Hijinks ensue. (Not really, it is a slow movie with good Brooklyn outfits.)
Anyway, what I learned from this movie—and common sense—is that being revisited by the past is an opportunity for self-reflection, self-doubt, and unsolicited sorrow. There is probably less to be learned and more to drive you slightly crazy. Yes, I took two paragraphs to advise you to move once your lease is up—and to find ways to cope in the meantime. Focus on yourself and your plant children.
Diamond of the First Water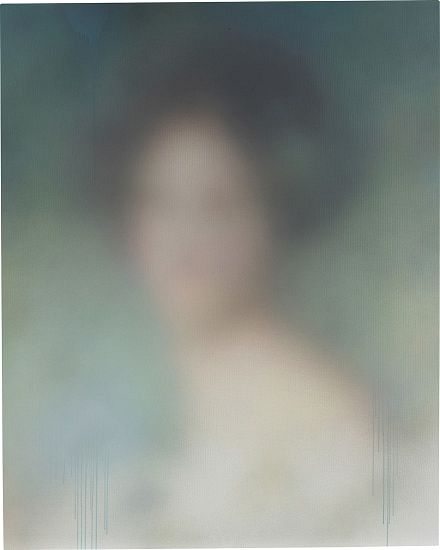 Miaz Brothers, 015 Young Lady 8, 2015. Estimate £5,000 - 7,000. Wired Online.
Which Bridgerton sibling is the best catch?
Are you asking me who is the true diamond of the season? Well then, I have a question for you—are we answering this with the Regency mindset or a contemporary one? If the former, it is clearly Viscount Bridgerton (aka Anthony), who will inherit the Bridgerton property and title. Perhaps you can picture yourself as the anonymous young lady in this painting by the Miaz Brothers, whose out-of-focus portraits express emotional transience. If the latter, as much as I want to like Eloise, I agree with Queen Charlotte. Daphne Bridgerton would be an ideal partner.
Balancing Act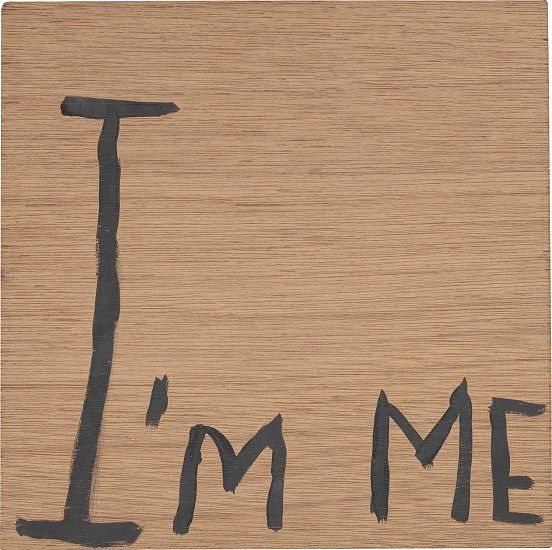 David Shrigley, I am me, 2005. Estimate £2,000 - 3,000. Wired Online.
How much detail about past relationships is TMI in a new relationship, considering you want to be open and honest about your past without scaring a potential connection away?
By the time you date as an adult, you wonder why you do it at all, having collected so many unfortunate tales. The good news about this reality is that we all have those stories—and anyone you would want to date will understand when you do or do not want to talk about your past.
That said, getting to know someone is a process, and opening up about challenging details early on may not be rewarding for you or the other person. You may want to ask yourself if the information will add context to how you view a relationship (this may be useful). Or are you looking more for catharsis? If it is an important part of your story, tell it (I'm Me (!) ), and remember—for your sake—that intimacy is earned.
App Etiquette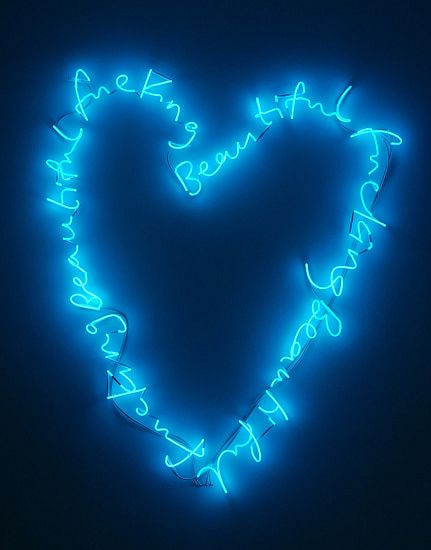 Tim Noble and Sue Webster, FUCKINGBEAUTIFUL (ICE BLUE VERSION), 2017. Estimate £40,000 - 60,000. Wired Online.
Words of advice for those new to dating apps?
Listen to Tim Noble and Sue Webster: FUCKINGBEAUTIFUL. Am I telling you to be shallow? No. Am I reminding you not to settle? Yes. This is not to say that you should only date people who are objective "tens," but to remember that, as you scroll through hundreds of unknown out-of-context humans, to hold onto the things that are important to you, that you think make someone special. Do not lose sight of your standards, even when it seems no one meets them.
Five for the First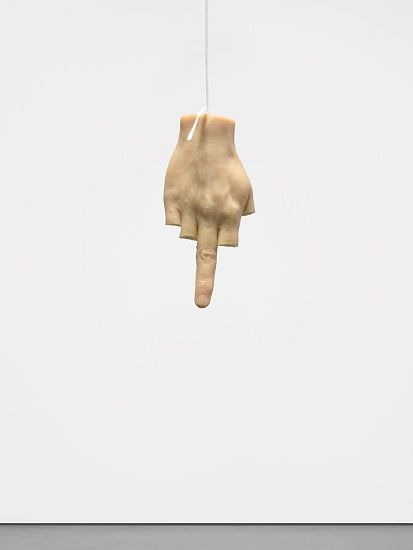 Mauritizio Cattelan, Untitled, 2009. Estimate £8,000 - 12,000. Wired Online.
What are 5 essentials for a first date?
I recommend: a sense of anticipation, snacks, excellent location, A MASK, and Maurizio-Cattelan-esque confidence. I don't know who needs to hear this, but if you did not enjoy that first date, do not go on another! Listen to me; listen to your instincts. It will not get better.
The Basics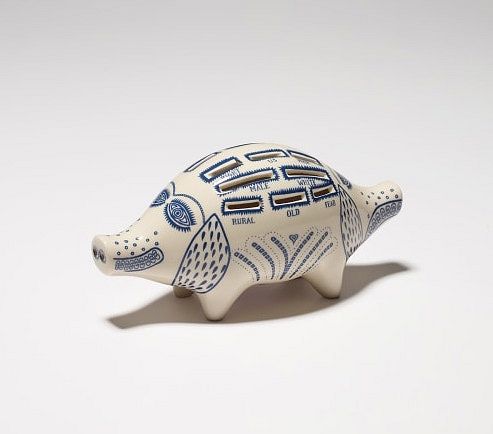 Grayson Perry, Piggy Bank, 2017. Estimate £1,500 - 2,500. Wired Online.
Why do we celebrate Valentine's Day?
According to Smithsonian Magazine, Valentine's Day is named for two Christian martyrs who were executed in the third century. Others have posited that it originated with an incredibly grotesque feast called Lupercalia (I will spare you the details).
The Valentine's Day that we know probably came to exist around the sixteenth century, when we have records of folks like Shakespeare and Chaucer referencing notes sent to lovers. Later, of course, came the famous commercialization that we all love to hate, pioneered by factory-made cards in the nineteenth century and eventually monopolized by Hallmark in the twentieth. Today, Valentine's spending reaches something like 22 billion dollars in the US alone. So romantic!
Discover More from Wired Online >

Recommended Reading
The Prompt: Victory by Michelle Tea >
Genieve Figgis Inspired 'Bridgerton' Costume Designer Ellen Mirojnick >