Phillips adapted quickly and achieved great results in 2020 and along the way, learned a few big lessons about where the auction industry is may be heading. One thing's for sure, auctions are never going to be the same again. Here are some of the biggest surprises of 2020 and boldest predictions for the year ahead.

Paul Boutros, Head of Watches in the Americas

Biggest Surprise of 2020:
Achieving an auction total of more than $133 million – the highest sale total ever for not just Phillips Watches, but any watch auction department in history. This result is all the more remarkable considering the challenges so many of us faced in the midst of a pandemic, but vividly illustrated the resiliency of watches as a collecting genre, the growing passion of new and existing clients, and the perseverance of our International team.
Boldest Prediction for 2021:
Rising demand for rare and exceptional watches from Cartier and Audemars Piguet – particularly early Royal Oak Offshore models and any perpetual calendar watches. Models introduced during the 1980s, such as Patek Philippe's references 3940 and 3970, as well as early and well-preserved Rolex Daytona models with Zenith-based movements will also see growing interest.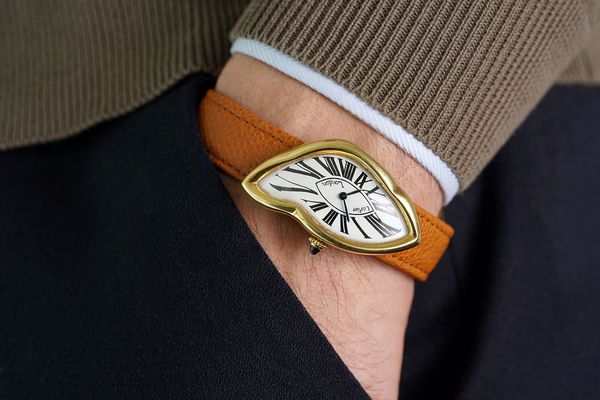 A yellow gold Cartier Crash London from the early 1990s
Alex Ghotbi, Head of Department for Watches in Continental Europe and EMEA
Biggest Surprise of 2020:
It wasn't really a surprise to be honest, but it was the explosion of independents. I've been a huge fan of independents for most of my collecting life and since joining Phillips I've been pushing them into the catalogues and exhibitions. To see these guys get the recognition they deserve feels very validating. The surprise wasn't that the results were high but that they were that high, especially for Francois-Paul Journe and Philippe Dufour. On the other hand, you get watches that are made in hundreds of examples, with generic movements and steel cases selling for crazy amounts. What these independent brands are giving us is truly rare and handmade horology. I'm not only speaking of Dufour and Journe, but Voutilainen, MB&F, Ludovic Ballouard, and others like Habring2 and Thomas Prescher. All these brands incite very competitive bidding wars today. We've been waiting for this famous third brand behind Rolex and Patek Philippe, and it ended up not being a brand but a genre. The last sale of 2019 perfectly laid the foundations for last year's results, and the top two highest selling lots were a George Daniels pocket watch and an Urwerk AMC.
Boldest Prediction for 2021:
I think that the next big thing – and we are already seeing signs of it – will be watches from the 1990s and 2000s designed after the rebirth of mechanical watches and made in low quantities. You can already see it for early Roger Dubuis models, early Frank Muller and Breguet chronographs. More obviously with sports watches designed by Genta (for Patek Philippe, and Audemars Piguet), that belong to the same era are also increasingly popular. Anything made before 2000 is now vintage.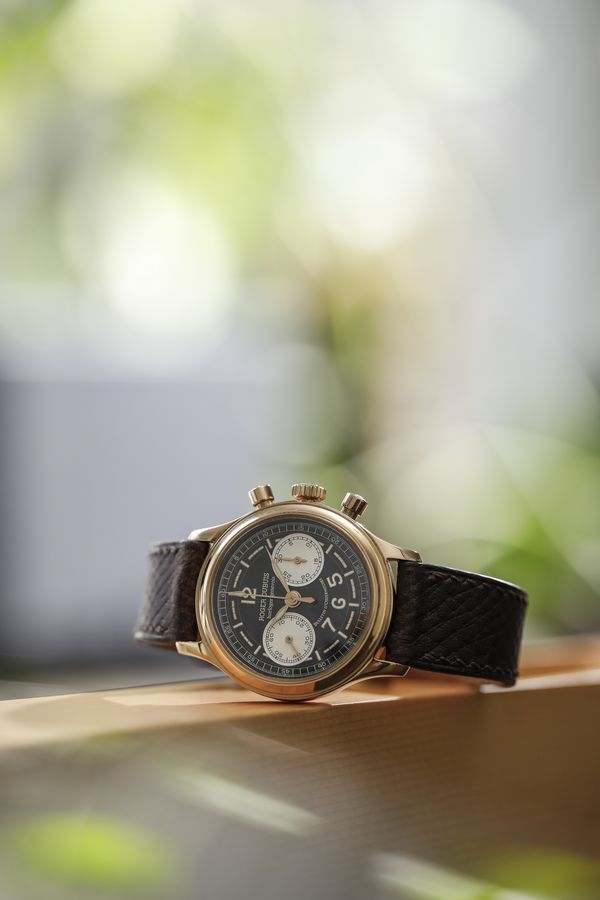 An early Roger Dubuis chronograph, consigned to upcoming Geneva Watch Auction XIII
Myriam Christinaz, Managing Director and Co-international Business Director
Biggest Surprise of 2020:
Although I knew that watch collectors are generally very internet savvy, I was amazed to see how quickly the entire community of watch lovers moved online, literally the minute flights were grounded due to the pandemic. In person meetings were not possible anymore, but the dialogue continued seamlessly on social media platforms and by video conferences. And even though we couldn't welcome collectors in our auction rooms, they attended our sales online in numbers we hadn't seen before, making these events as exciting as ever. A true testament to the unstoppable passion of the watch collectors' community.
Boldest Prediction for 2021:
At a time when world events have encouraged us to recalibrate our priorities, increasing demand for quality and rarity, for watches that will be loved and appreciated for many years and will endure the test of time.
Thomas Perazzi, Head of Watches for Asia
Biggest Surprise of 2020:
In November of 2020, for our Hong Kong Watch Auction: XI, we had the immense pleasure to offer four rare and historically important vintage military Panerai timepieces. Consigned from a dedicated Japanese collector, who spent 40 years searching for and collecting these pieces, these four watches allowed collectors and watch enthusiasts to get an in-depth look at the military history that Panerai has to offer. Collectors reacted adequately and all of them received extensive interests blowing past their estimates. The biggest surprise was when lot 998, the earliest known Panerai Marina Militare ref. 6152/1 with Luminor dial ever made, sold for HK$1,638,000, almost four times its high estimate.
Boldest Prediction for 2021:
With much attention paid to blue chip brands such as Rolex or Patek Philippe, others still haven't achieved their true potential in the market; one of them is A. Lange & Söhne. The beauty of the brand resides in its technical ability to produce dazzling watch movements decorated by hand by the maison's finest craftsmen. Just look at the 'Pour le Mérite' collection of timepieces, or the 'Handwerkskunst' editions and you'll understand why the brand is a force to be reckoned, with its watches bound to go up in value as time goes by. The model which gets the most attention is arguably the Datograph. It is considered by many enthusiasts as one of the most beautiful chronograph wristwatches manufactured in recent times. It was a game-changer for the industry when it launched in 1999 and definitely brought more eyes to the small German manufacturer. The visual beauty and balance of the timepiece is undeniable; simple yet sophisticated. Early and rare examples of this now iconic chronograph are appreciating in value, as proven by the recent Datograph "Yellowjacket" example sold in Geneva for CHF176,400. The boldest prediction for 2021 then, is that collectors will give the Maison the attention it deserves which will propel the brand to new heights.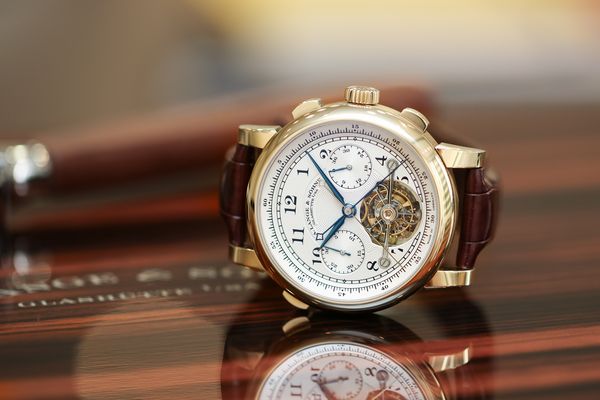 One of 50 pieces made, this A. Lange & Söhne Tourbograph Pour le Mérite in honey gold achieved HK$ 1,875,000
James Marks, Director of Phillips PERPETUAL
Biggest Surprise of 2020:
Twelve months ago no member of a western civilized democracy would ever have conceded that a Government would impose restrictions such as the inability to see elderly relatives, dine in a restaurant or travel. The pandemic brought a shock to the world and with-it uncertainty. Despite this, the biggest surprise for me was that the bond between specialist and client became closer than ever allowing the market to remain free and open and sales to take place. Consignors placed huge trust in Specialist teams to deliver results against significant logistical headwinds and buyers the trust that the offerings would remain of Phillips quality, diverse and appealing. It was this unique bond that despite the headwinds we have all endured cemented the notion of the watch market being a significant asset class in its own right and acting as a safe haven of wealth both in monetary terms, but also culturally with the recognition of historical pieces.
Boldest Prediction for 2021:

The pandemic has turbo-charged the digital age and auction houses will face an arms race in 2021 to appeal and offer the younger generations an alternative. New social media platforms like Clubhouse provide immediate sources of opinion and scholarship, our auction catalogues will have to reflect the need for greater access to property at a time to suit the client. As such, I predict commercial property will be sold in ever increasing volume through non timed sales, whilst physical auctions become ever more a concours d'elegance of Horology with rare and historically important offerings. In regard to actual watches, in 2021 I see a move away from uniform steel sports references to more niche products from brands such as Lange and Cartier.
Arthur Touchot, Head of Digital Strategy

Biggest Surprise of 2020:
The greatest indicator that 2020 was a successful year for the Watches department is obviously the growth of our annual turnover, somewhat surprisingly, during the most challenging year the team has faced since Phillips has been organizing Watches sales under the Bacs & Russo banner. However, the most meaningful statistics of the year is arguably the number of registrations, which was up 50% from 2019, which meant that we were not only able to retain our clients despite last year's headwinds, but we were able to reach and welcome a very large number of new clients. For me, 2020 was both the year that auction houses embraced the digital revolution, and saw collectible watches become "mainstream".
Boldest Prediction for 2021:
I may be wrong (and most probably am) but as a next step it would make sense for watches to be presented to clients into "sub-genres", the way we have seen other collectibles that are more mainstream, such as Art being sold under different styles (Contemporary, Impressionist & Modern, Old Masters etc…) and Cars being sold according to eras (Post-War, Modern). This change has already begun to some degree with the regularization of thematic auctions, which present watches that fit under a certain category and thereby appeal to a select group of collectors. PHILLIPS has had great success with auctions presenting a specific era (RETROSPECTIVE), a specific genre (SPORTS), and even a specific watch (DAYTONA ULTIMATUM). For the first time, 2020 proved the watch community is broad enough in numbers and diverse in taste that I wouldn't be surprised to see the emergence of auction categories within the Watches auction calendar. And with that re-organization, I would expect to see online auctions emerge as the best vehicle to sell modern watches, while physical sales will return to what they used to be: smaller, exceptional events for the very best vintage pieces.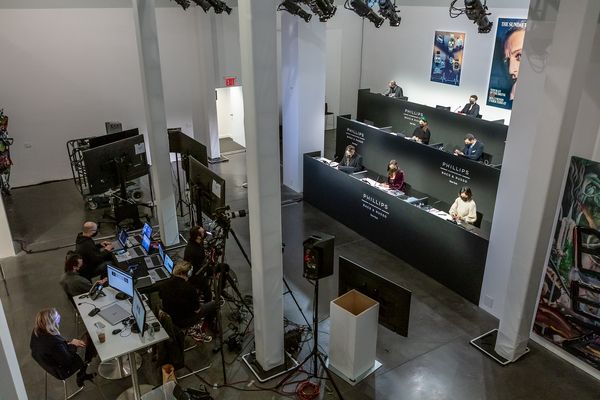 Aurel Bacs, Senior Consultant of Phillips in Association with Bacs & Russo

Biggest Surprise of 2020:
Auction houses and dealers surprised me in 2020 by how fast they were able to adapt to a new digital reality, but clients perhaps surprised me even more. I have always thought of them as very physical beings, who need to handle watches and interact with each other. I was amazed at how eagerly they engaged, transacted and adapted to the digital-first reality we had to adopt last year. Especially in view of the digital transformation, I was surprised at how much human qualities such as trust, not only play an important role, but perhaps a more important one than before. So kudos to the community for embracing this new reality.
In terms of having to adapt ourselves, last year showed that they are many different ways to position yourself and offer your services online. That has pushed an industry operating on similar strategies for hundreds of years to re-organize, some with more success than others. At the end of it, auction houses are now more different to each other than they ever were before, which I think is good.
When it comes to watch collecting, to me 2020 was defined by the independents' jump into the elite of watch collecting. They made themselves one of the end games of collecting. Philippe Dufour and Francois-Paul Journe both joined the millionaires club, and other independents left an indelible mark in the auction world last year.
I was also surprised to see that the two greatest Gerald Genta creations did not show any signs of fatigue. Instead, the Royal Oak and the Nautilus continued to manifest themselves as two of the greatest designs ever created. In many iterations we've seen new records achieved, and both have really become darlings of the watch collecting community.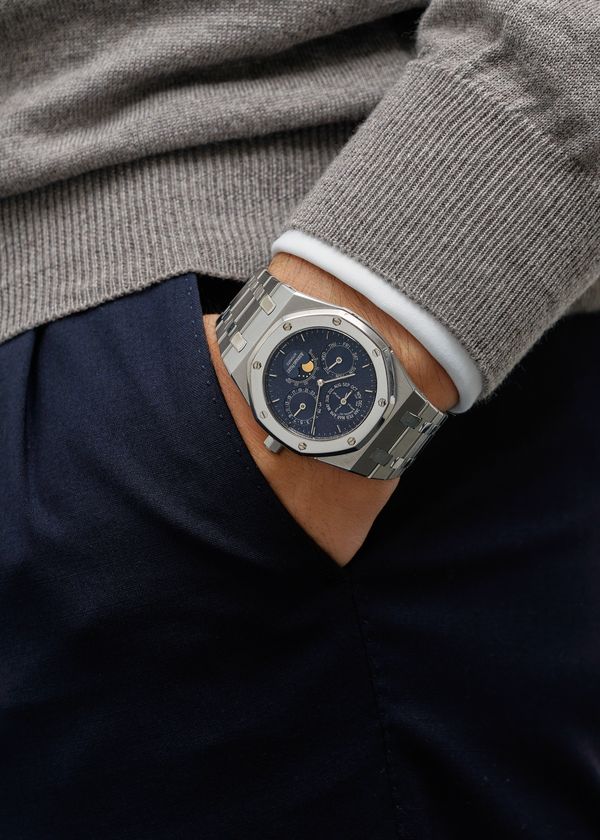 An Audemars Piguet Royal Oak Perpetual Calendar with "Tuscan" Dial
Boldest Prediction for 2021:
I predict that it will be once again more difficult to tempt sellers to part with the world's most amazing watches, trophy watches, even if there is the possibility of great financial rewards at the end. Meaning, we will see fewer mind-blowing and breath-taking watches on the market.
There will be surprises that we cannot yet fathom or yet imagine…what they are, I don't know. I do not expect 2021 to be a boring year, or a repetition of last year. The chase for the best will continue and average and poor quality will be more than ever before "punished".
We will see new typologies of watches making it into watch catalogues, which will become regulars in the years to come. For example, you used to never see a Zenith El Primero in auction catalogues, and that has changed in the last 3 years. Now any good PHILLIPS auction has to have 1, 2, 3 nice Zenith El Primeros. They are part of regular programming.
In 2021, new "wildcards" watches will arrive: IWC Porsche Design (Ocean 2000, early chronographs). We will see the 1980s make their first appearance and leave their marks in auction catalogues around the world.