Steven Klein Bugs, 2013
ULTIMATE is a unique selection of photographs for Phillips – each distinctive and selected for its rarity and exclusivity.
The legendary Alexander Liberman called Irving Penn's photographs 'stoppers' – stunning, haunting and memorable images that stop you in your tracks. For over 25 years, Phyllis Posnick, Vogue's Executive Fashion Editor, has collaborated with celebrated artists to create images like the ones described by Liberman, and this November, her much-anticipated book Stoppers: Photographs from My Life at Vogue will be released.
Phyllis is more than a match for all these consummate and renowned image-makers

– Anna Wintour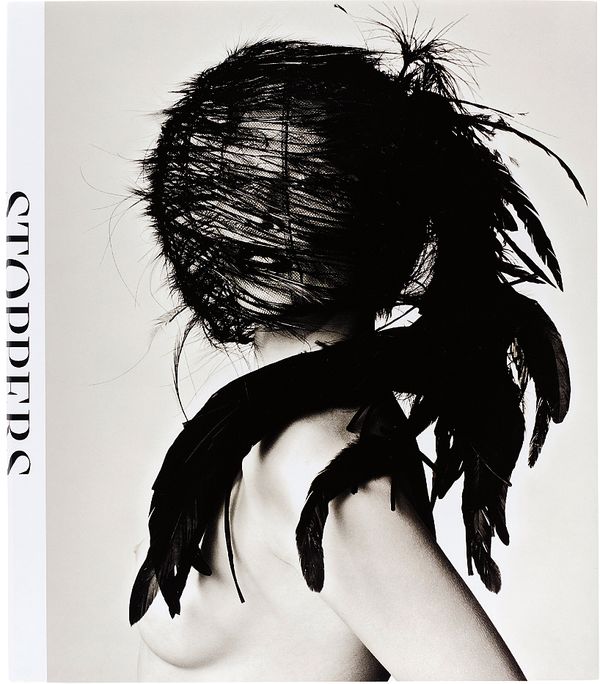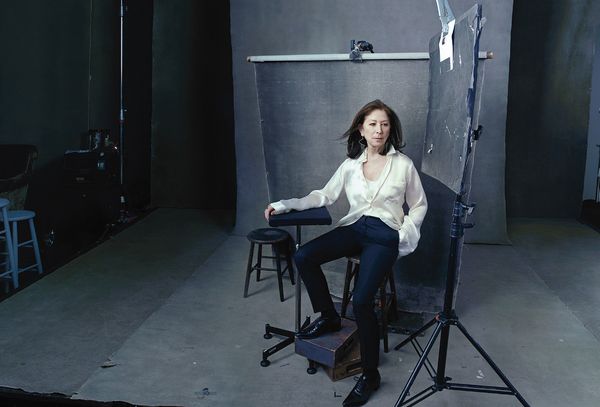 Above: P. Posnick, Stoppers: Photographs from My Life at Vogue, Abrams, 2016; Below: Phyllis Posnick, New York City, 2015 © Annie Leibovitz
With 'stoppers' from master photographers Irving Penn and Helmut Newton, as well as a number of top contemporary photographers, including Annie Leibovitz, Steven Klein and Tim Walker, this book celebrates Phyllis' collaborations with some of the greatest image-makers who have worked for Vogue. In the forward to Stoppers, Anna Wintour writes, "Phyllis is more than a match for all these consummate and renowned image-makers, who have no doubt counted themselves extremely lucky to be partnered with such a gifted and formidable collaborator."
For this edition of ULTIMATE, Phillips is honoured to collaborate with Phyllis to celebrate the publication of Stoppers. We have selected five 'stoppers' to represent five key collaborations: Irving Penn's Bee on Lips, 1995; Steven Klein's Bugs, 2013; Patrick Demarchelier's Karlie Kloss, New York, 2014; Tim Walker's Comme des Garçons 'White Drama' Collection, 2011; and Mario Testino's Karlie Kloss, Austria, 2013. These featured artists are all visionaries and creators who have made unique contributions to the arts and have pushed the boundaries of visual language in fashion. The five photographs we have chosen stand alone as works of art and can be described as timeless, powerful, distinctive and intoxicating.
The four contemporary works in this selection are available for sale for the first time and have been printed exclusively for ULTIMATE. We are excited to present collectors an unparalleled access to exclusive photographs created by the world's top artists in fashion who have defined, and will continue to define, key moments in our social history.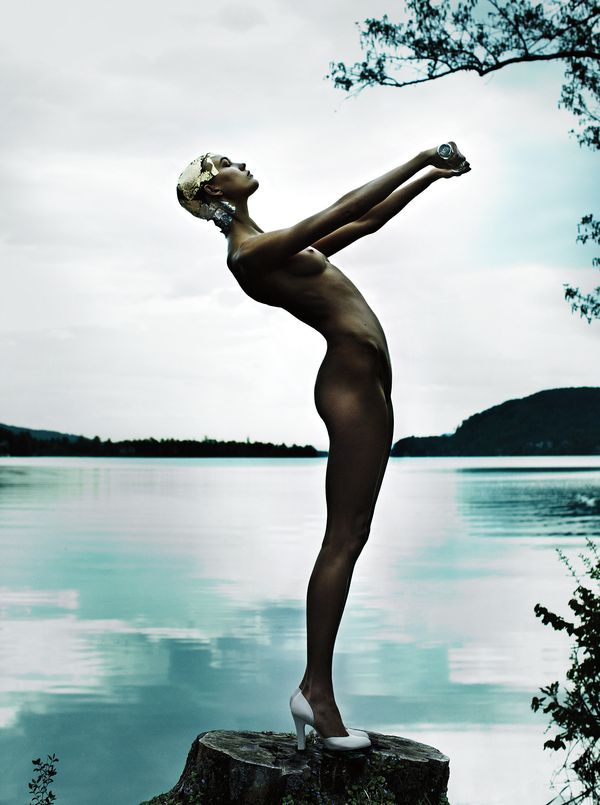 Mario Testino Karlie Kloss, Austria, American Vogue, 2013
"Mario is a great travel companion. He's at home anywhere in the world, knows people everywhere, speaks five languages, and quickly adjusts to any new environment. He makes his shoots seem easy when they aren't, and if he's stressed, it never shows. His charming manner makes the impossible happen, and makes everyone around him feel good. Each trip I've done with Mario has taken us away from his familiar locations – a beach in Rio, a grand mansion, or a sophisticated world capital – to remote spas. Very early on our first morning at the fantastic Viva Mayr clinic, we had an idea to photograph Karlie as a 1920s dancer. Mario saw that the light was perfect, knew exactly how he wanted to shoot, and decided on this spot in a few minutes. I think his favorite part of our trips and the shoots is that the photographs aren't about fashion, but rather about illustrating ideas, often without clothes."
–Phyllis Posnick

Recognised for his extraordinary ability to seize the most private of moments in his photographs, Mario Testino offers the viewer new perspectives on famous faces. Testino's work has been exhibited internationally, including the National Portrait Gallery, London; the Shanghai Art Museum; MALBA, Buenos Aires; and the Museum of Fine Arts, Boston. Alongside his 40-year practice as a photographer, Testino was awarded the Grand Cross Order of Merit in 2010, one of the highest honours in his native country of Peru, as well as the Order of the British Empire in 2013 in recognition of his remarkable career and charity work.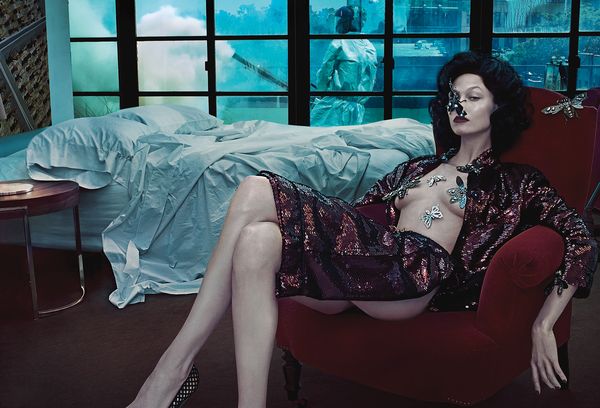 Steven Klein Bugs, 2013
"In 2013, epidemics of staph infections in hospitals were rampant and bedbugs were everywhere in homes and theatres. People were afraid to go to the movies. The assignment was to illustrate an article on BUGS. With this on my mind, I went to the S/S 2013 RTW shows in Paris. As the models walked down the runway at Lanvin I couldn't believe what I was seeing – they were wearing huge, glorious bug pins. These pins became the focus of the shoot. Steven added the exterminator, of course. He photographed Karlie for an entire day – standing vulnerable and nude covered with bug pins, lying in bed covered with bugs, sitting in her underwear covered with bugs, on the floor half-dressed covered with bugs. Garren styled her hair. First it was long and blonde, then short and red, short and blonde, then black. We tried everything but Steven wasn't happy. It was getting late, and I was sure we weren't going to get the picture. Then with less than 30 minutes before we had to be out of the location, I dressed Karlie in the Marc Jacobs sequin jacket and a bikini. Steven sat her in the chair. Still not right. She needed a skirt, but her position was perfect and there wasn't time to put it on, so I threw it over her legs. It worked! It wasn't until Steven and I reviewed the pictures that we realised that Karlie's bottom was in full view."
–Phyllis Posnick
Steven Klein is one of the most innovative and provocative artists in photography and film. Klein's riveting body of work consumes viewers and entices them into his extreme vision. His image-making is grounded in reality but the template is constructed with elements of allure and dark glamour. Klein trained as a painter at the Rhode Island School of Design and was a 2014 recipient of an Infinity Award from the International Center of Photography (ICP). His works are held in several public collections, including the National Portrait Gallery, London; the V&A, London, and the ICP, New York.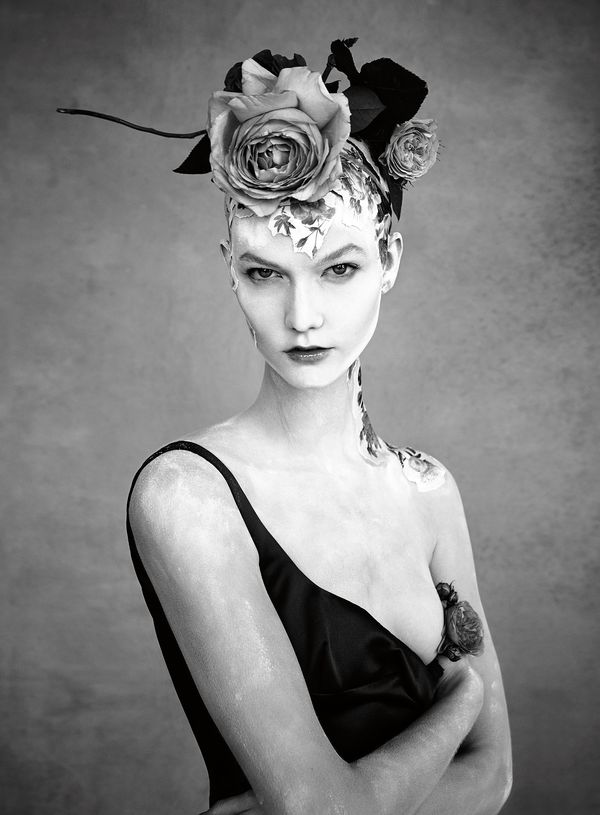 Patrick Demarchelier Karlie Kloss, New York, 2014
"[Patrick Demarchelier's] elegant photographs are easy to understand. He simply makes women look beautiful. Whenever I ask him to do a photo, he says yes even before he knows what the subject is, and his enthusiasm is contagious. Vogue doesn't publish conventional beauty pictures. The ones that Patrick takes are as close as we get to 'pretty,' but they have a little twist that makes them unusual. His photos look deceptively simple, but they're not simple at all… [For Karlie Kloss, New York] we brought buckets of pink roses in every size and shade to the studio to illustrate an article on rose ingredients in beauty potions. Julien d'Ys, who created this look, had other ideas. He brought a book of flowers and covered Karlie's head and neck with cut outs, then used only two real roses. I added the third. At the end of the day, we all went home with the rest."
–Phyllis Posnick
Capturing surprising and spontaneous vitality in his photography for more than three decades, Demarchelier has shot for every major fashion magazine, including Vogue, Vanity Fair and W. He has published numerous monographs, including Patrick Demarchelier: Fashion Photography (1989), Exposing Elegance (1997) and Patrick Demarchelier (2014). In 2007, Demarchelier was awarded the CFDA Founder's Award in Honor of Eleanor Lambert and was declared Officier de l'Ordre des Arts et des Lettres by the French Minister of Culture. Since 2010, Demarchelier has been collaborating with Dior, resulting in two books Dior Couture (2011) and Dior: New Couture (2014) as well as several international exhibitions.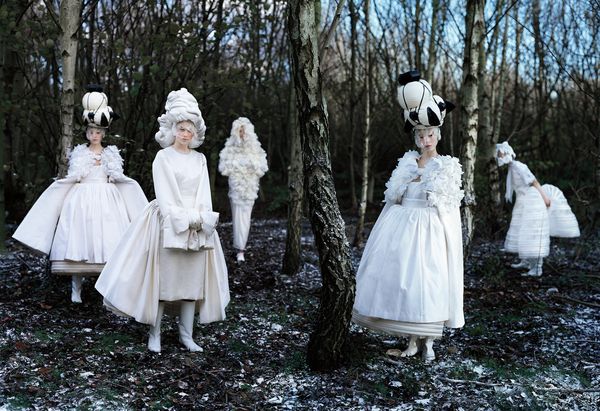 Tim Walker Xiao Wen Ju, Frida Gustavsson, Anaïs Pouliot & Fei Fei Sun, Comme des Garçons 'White Drama' Collection, London, 2011
"Rei Kawakubo is one of my favorite designers. The S/S 2012 collection was extraordinary and Anna [Wintour] encouraged me to do a shoot with Tim, who is a great admirer of Rei's. Comme des Garçons likes to exercise strong control over editorial shoots, and we had endless discussions before an agreement was finally reached so I could have the clothes. The condition was that we would photograph in the studio. It was January in London, it had rained, the ground was muddy, and it was cold, but when I got to the studio, Tim was determined to do the picture in the woods. He was ready to go: had thermal underwear for the models, a minivan waiting on the street, and had already put boards on the ground so the spotless white boots would stay spotless on the way into the birch forest. As soon as we arrived, he had the forest sprayed with snow and did this picture in no more than an hour. Comme des Garçons loved it."
–Phyllis Posnick
Extravagant staging and romantic motifs characterise Tim Walker's photographs. Walker began as a freelance photographic assistant in London before moving to New York as a full-time assistant to Richard Avedon. At the age of 25, Walker shot his first fashion story for Vogue, and in 2008, he staged his first major exhibition, which took place at the Design Museum in London. He received an Infinity Award from the International Center of Photography in 2009 and an Honorary Fellowship from the Royal Photographic Society in 2012.
Walker's works are held in numerous collections, including the National Portrait Gallery and the V&A in London.