Dawoud Bey, Eugene, 1998. Sold for $35,000. Photographs New York.
20th Century & Contemporary Art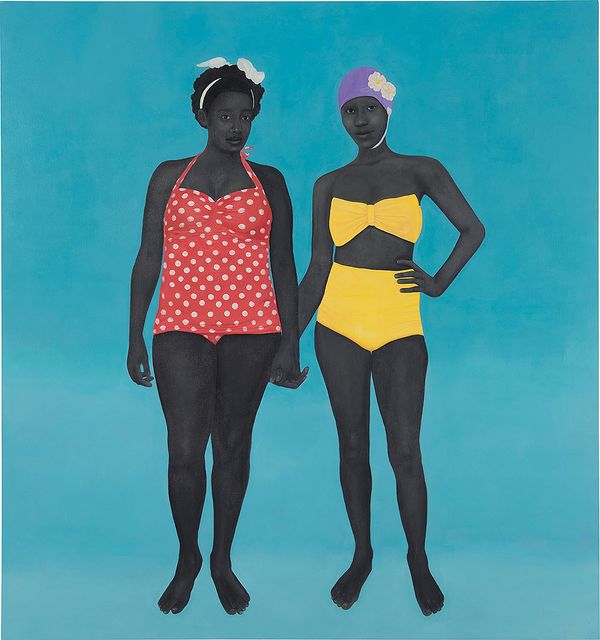 "2021 will see a continuation of many of the market trends we've seen in 2020—a focus on collectors and museums looking to expand the accepted canon of artists to include a diversity of perspectives. When the pandemic abates, hopefully by the spring of 2021, we will see more collectors than ever before flocking to our showrooms, eager to have a direct engagement with the art and objects they love so much. Until then, collectors will continue to embrace buying online, and this is a trend that will endure. Look to see Phillips continue to aggressively pursue our Digital First initiatives, giving our clients unrivalled access to information and tools to engage with art, whether it is in person or online." – Robert Manley, Deputy Chairman and Worldwide Co-Head of 20th Century & Contemporary Art
Editions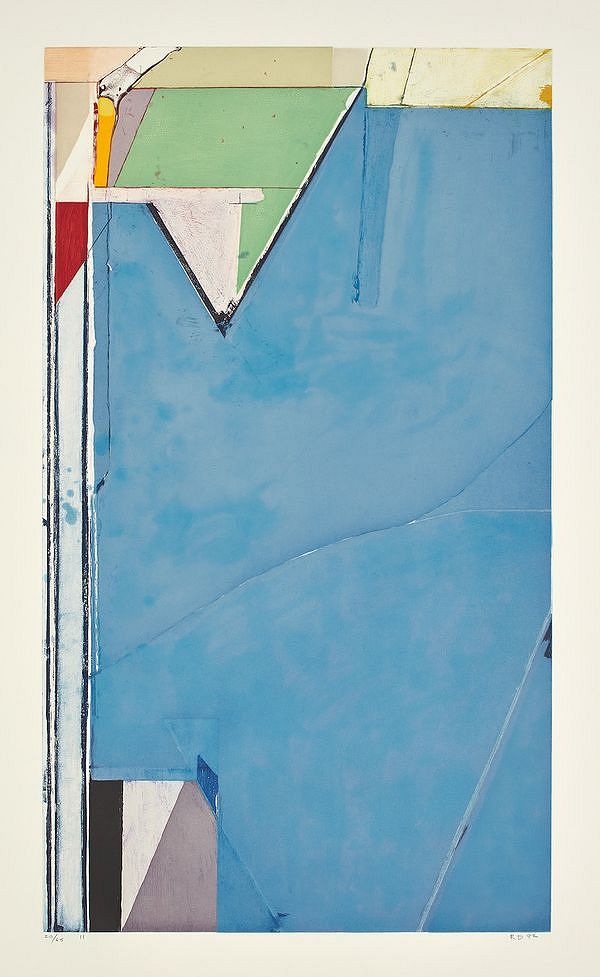 Richard Diebenkorn, High Green, Version II, 1992. Sold for $151,200. Editions & Works on Paper.
"The Editions Department is known for offering a massive quantity of quality material spanning the 20th and 21st centuries. With online bidding fostering a sizable influx of new collectors, we hope to continue with this reputation and expose our clientele to the depth the print world has to offer.
Colorful, iconic works as well as, hidden art historical gems will be highly sought after in 2021. International bidders will continue to be enchanted by small or unknown editions, as well as, one-off proofs. This coming year, we expect to see new voices enter the print market and blue-chip mainstays to continue to garner strong interest." – Cary Leibowitz and Kelly Troester, Worldwide Co-Heads of Editions
Jewels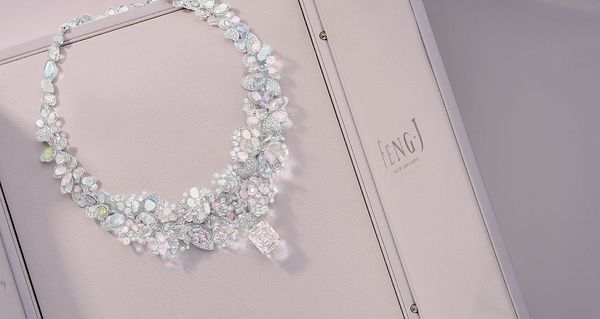 Feng J. A Fancy Light Pink Diamond and Gem-set 'Les Jardins de Giverny' Necklace/Bracelet/Ring. Sold for HK$ 20,215,000.
"Throughout 2020 the expansion of the Jewels department has continued unabated and, as the year draws to a close, we are very excited to welcome 2021. In a number of exciting projects, Flawless, the private sale division of the Jewels department, will partner with Vivienne Becker and Vivarium throughout 2021, to continue to pioneer, support, and promote the world's leading contemporary jewelers via online private selling events. Running in conjunction, our Jewels auctions around the world will continue to offer our buyers and collectors the finest diamonds, gemstones, and vintage and modern Jewels by the world's leading and most sought-after Houses, including Van Cleef and Arpels, Cartier, Tiffany, Bulgari, and Graff to name a few." – Graeme Thompson, Worldwide Head of Jewels
Photographs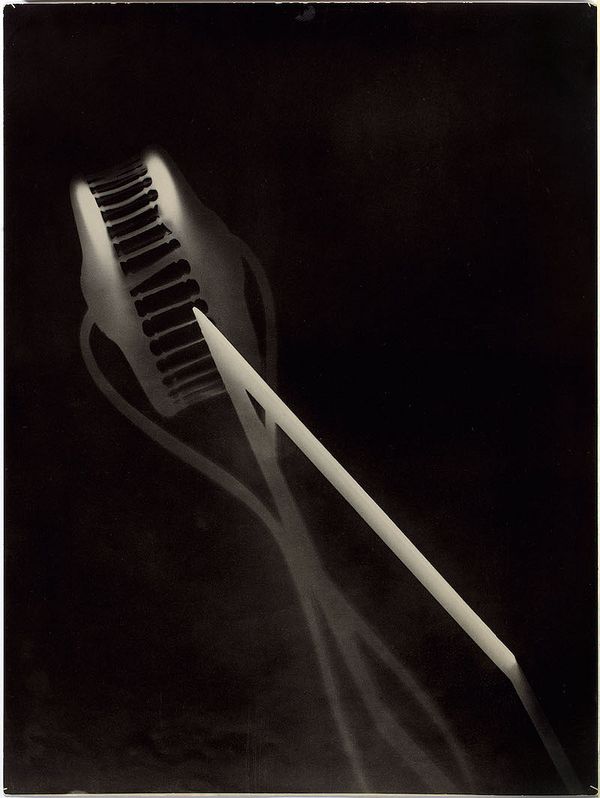 László Moholy-Nagy, Fotogramm, circa 1929. Sold for $375,000. Photographs New York.
"Exceptional and rare prints by blue-chip photographers including Richard Avedon, Ansel Adams, László Moholy-Nagy and Man Ray remain at the forefront of the Photographs market given their widespread appeal to photographs and cross-category collectors, alike. Like much of the art world, the Photographs market is looking for great inclusivity of artists of color, LGBTQIA+, women, and other historically underrepresented groups, as exemplified in 2020 by competitive prices for Zanele Muholi, Dawoud Bey, Peter Hujar and Consuelo Kanaga, among others. Additionally, long-standing private collections continue to have strong appeal at auction as they offer unique opportunities for collectors to acquire works not available publicly for decades." – Vanessa Hallett, Deputy Chairwoman, Americas and Worldwide Head of Photographs
Watches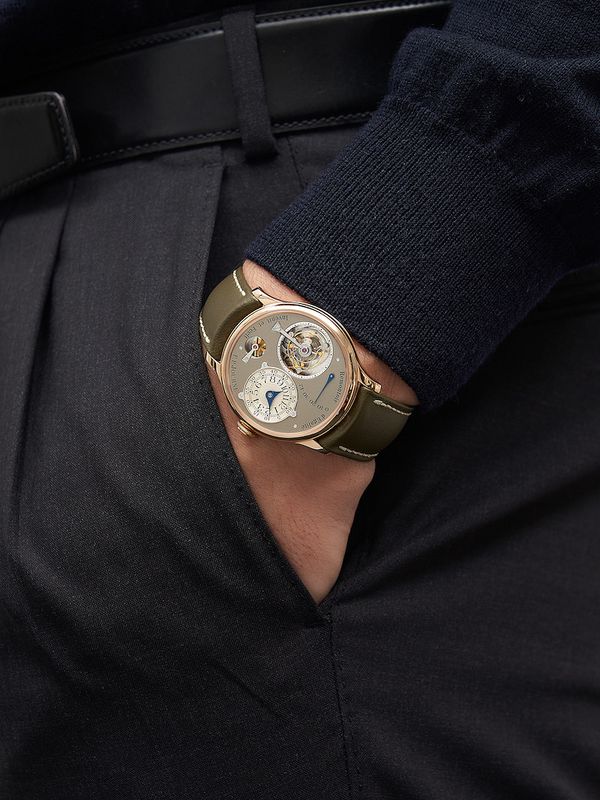 "Once the preserve of an older generation of collectors, watches are now part of the cultural mainstream and a must-have for younger collectors who are flocking to the auction world and imposing their preferences for contemporary watches made by independent or blue-chip brands. Accordingly, the popularity of these very rare watches shot up dramatically in 2020, with several of these master watchmakers setting new world records at Phillips and in some cases joining flagship auction timepieces at the top of our annual leader board, and we fully expect to see more niche brands receive the recognition they deserve in the coming years. In addition, we saw that provenance always counts, no matter the level of celebrity the watch is attached to, and that condition and quality remain king when it comes to vintage watches." – Arthur Touchot, Specialist and Head of Digital Strategy, Watches
Design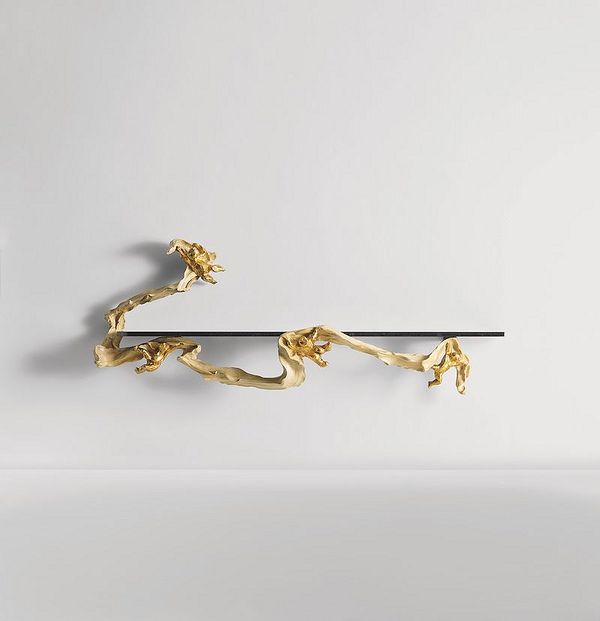 Lucio Fontana and Osvaldo Borsani, Wall-mounted console, designed for the dining room of Casa S., Milan, c. 1950. Sold for £1,135,700. Design London.
"This year has demonstrated, perhaps more than ever, the importance of our domestic environments. The success of our Design sales at Phillips in 2020 were a testament to this fact and demonstrated a sustained and strong interest in design around the world. Through the combined efforts and diverse expertise of our global team, Phillips Design continued to cultivate a singularly innovative voice in the market for 20th and 21st century design, presenting iconic works alongside new discoveries.
As in previous years, our sales presented superlative examples of twentieth-century Italian design. Particularly exciting was the Lucio Fontana and Osvlado Borsani wall-mounted console that headlined our fall London sale and that sold for a record £1,135,700. Our sales also offered highly desirable examples of French pre-war design, including exceptional works by Alberto Giacometti. Phillips Design has long been associated with 20th century and contemporary ceramics and this year was no exception. In New York in July we broke the previously held record for Lucie Rie, which had been set by Phillips in 2016 and in December Peter Voulkos's monumental Black Bulerias achieved a remarkable $1,264,200. This marks the third time that Phillips has broken the record for twentieth-century American ceramics at auction.
Next year we also plan to build on the success of our online-only sales—which we saw this spring through our cross-departmental online-only offerings and through our Nordic design and Italian lighting sales this fall—in addition to our established seasonal auctions in New York, London, and Hong Kong." – Design New York and Design London

Phillips 2020: Year In Review
In a very challenging year, Phillips rose to the occasion, fully embracing our digital-first ethos to hold an extraordinary set of live auctions which exploded company records across the globe. We brought new artists to auction, supported the charitable causes we care about, and launched the next-generation auction experience, Gallery One. We look forward to a bright 2021.

Recommened Reading
Phillips 2020: Editor's Picks >
Phillips 2020: Your Favorites >