René Magritte, Untitled, 1965. Sold for $2,329,000. 20th Century and Contemporary Art New York.
The longest year in history is almost over. Almost. Since the only way to look is forward, we rounded up our horoscope predictions for 2021 with the help of the artists from our upcoming 20th Century and Contemporary Art auction.
Aries (March 21 – April 19)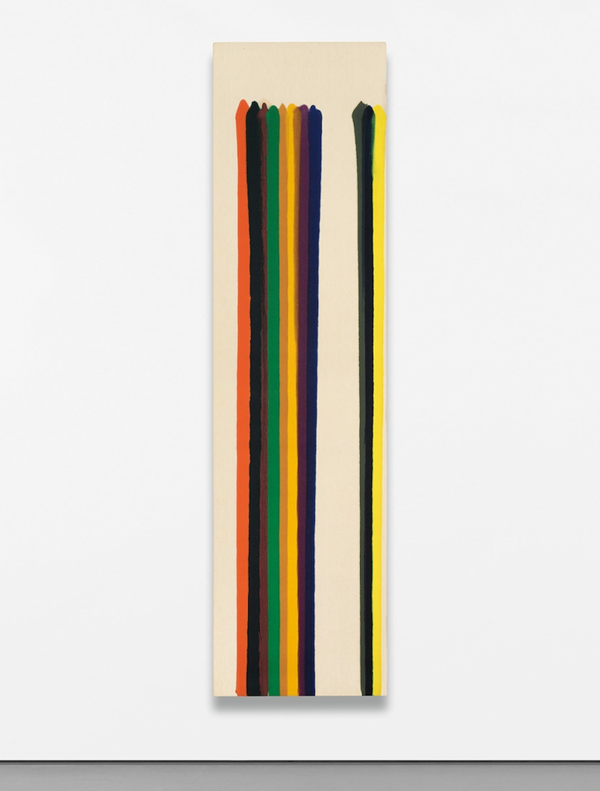 The first sign of the zodiac and the first fire sign, Aries is powerful, confident, and optimistic—almost to the point of impulsivity. Although the waterfall composition of Morris Louis' Infield was very carefully controlled, its streaming trajectory was ultimately ruled by gravity and thus, chance. The luminous hues subsume the canvas with a dynamic Aries energy; Critic Clement Greenberg even referred to Louis's stripe paintings as "pillars of fire."
And in 2021? For Aries, 2021 will be about realignment. Your confidence will meet opportunity, allowing you to explore new projects from a more secure place. Come spring, you'll even have the chance to socialize, and, as Infield suggests, you can be pretty optimistic about the outcome.
Taurus (April 20 – May 20)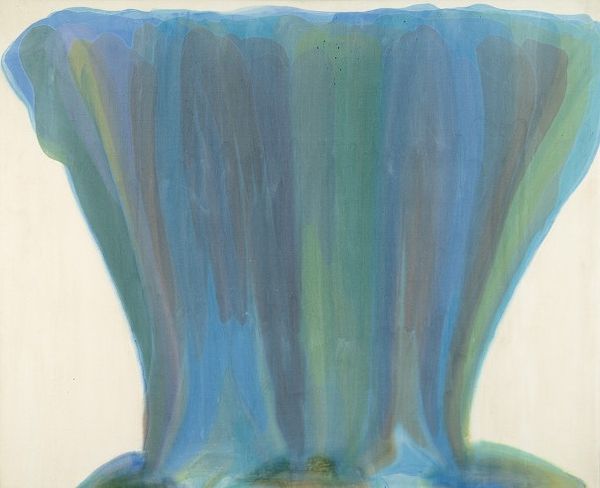 An earth sign with a celestial outlook, Taurus loves stability, comfort, and the finer things in life, like this earlier Morris Louis, Beth Sin. The calming, translucent tones of Beth Sin evoke the kind of mystic, dreamy harmony that combines both the tranquility of familiarity and a fondness for the unknown.
And in 2021? In the New Year, Taurus can expect to happen upon some surprising success, but you may find yourself struggling to concentrate. The key is to dig your heels in anyway (maybe try meditating?). If not immediately, the challenges—both external and internal—will pass by the time summer rolls around. Don't be afraid to go after what you want.
Gemini (May 21 – June 20)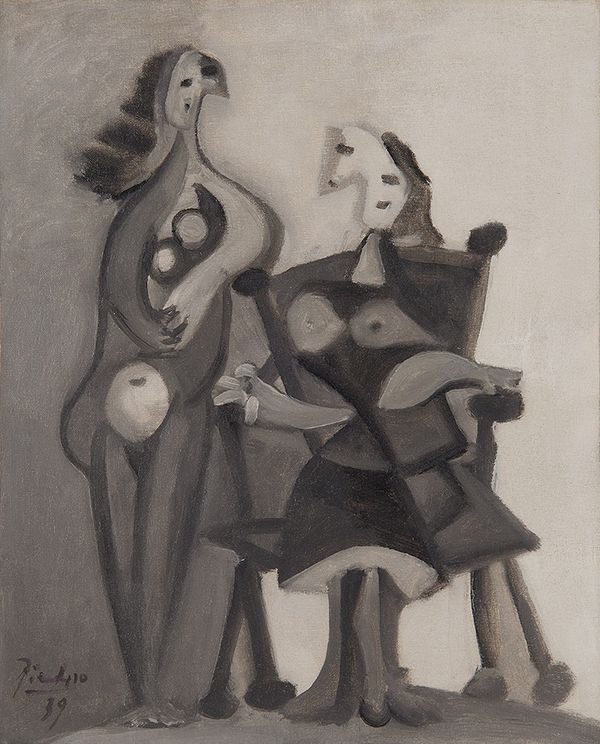 Interested and interesting, Gemini famously cloned herself to avoid multitasking. Why multitask when you can multiply yourself? Deux personnages similarly deals with two personalities, though Picasso's focus is on shape rather than identity. His two figures, while different in their appearance (and astrological signs, probably), seem to coexist, even as their relationship remains unclear.
And in 2021? Don't worry! 2021 is a lucky year for Gemini. January will bring a new arrival (New job? New friend? New city?), and you will see yourself growing as you spend time reflecting on the year past and the year ahead. But when Venus moves into Aries in April, you'll find yourself tempted to overspend energy and money. Remember to stay grounded, no matter how excited you are.
Cancer (June 21 – July 22)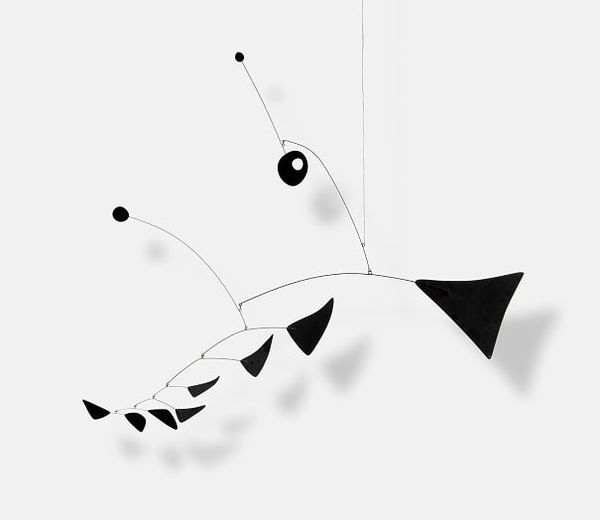 Cancer is highly sensitive to their environment, even though they can be perceived as cold. Calder's geometric Dot + Loop, made up in metal and wire, similarly defies perception, reacting to slight changes in atmosphere with ephemerality and fluidity. The key to both the water sign and this twentieth century masterpiece is finding balance.
And in 2021? In order to reap the benefits of the New Year, you will need to harmonize various areas of your life. This means finding structure through a daily routine, settling disagreements rather than letting them simmer, and finding time for yourself, as much as you enjoy the company of others.
Leo (July 21 – August 22)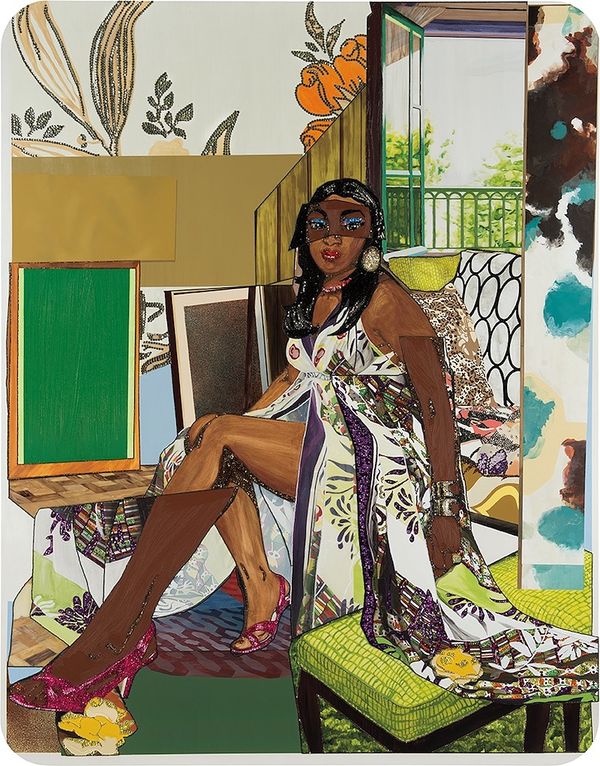 Self-assured Leos love the spotlight, and the subject of Mickalene Thomas's I've Been Good To Me radiates profound Leo energy. As Thomas has said of her subjects, "The women I work with are powerhouses: their prowess is undeniable, and I only hope to bring forth their true selves." This proud, theatrical fire sign would be at home in Thomas' interior, basking in the pull of her dazzling style.
And in 2021? For the charismatic Leo, 2021 promises growth and good fortune. After a period of (successfully) seeking new opportunities in the winter, you will reach a place of stability at the beginning of spring and, during the period of calm, you may want to self-reflect. If you identify any areas of improvement, the good news is this: you will find implementing change to be effortless and rewarding.
Virgo (August 23 – September 22)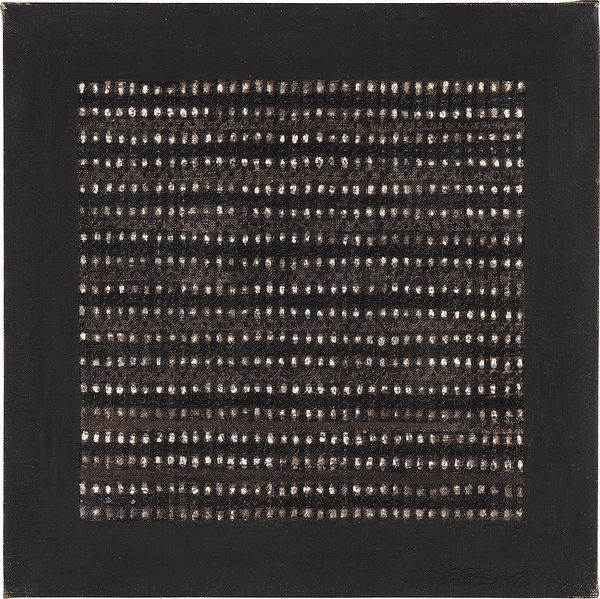 "In our minds, we have an awareness of perfection that leads us on," said Agnes Martin. The magnetism of impossible standards will resonate with the diligent Virgo. Untitled required extreme manual precision—and reflects the beauty, tranquility, and triumph of Martin's quiet, hand-wrought meticulousness.
And in 2021? You've been having a hard time concentrating (who can blame you?), and you will need to sort this out in January. Once you have centered yourself, you will encounter a period of professional and personal growth. The rest of 2021 will be about balancing this discipline with the right creative outlets.
Libra (September 23 – October 22)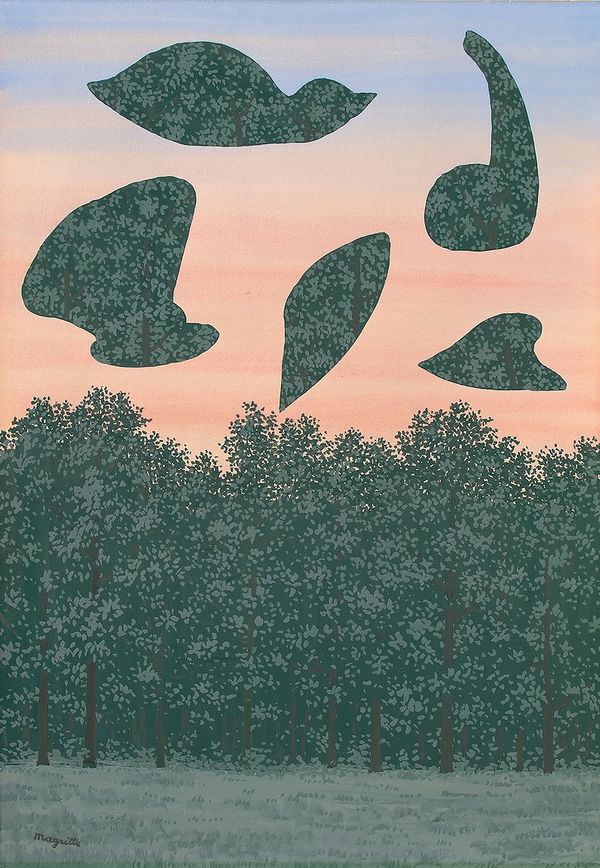 Magritte's ultra-enigmatic, self-referential work, Le Choeur des Sphinges, rings with the connoisseurship associated with the most intellectual air sign, the Libra. The mysterious verdure shapes, silhouetted against the sky, allude to some of Magritte's most iconic symbols, such as the pipe. Le Choeur des Sphinges is visually breezy but conceptually masterful; Ceci n'est pas une Libra.
And in 2021? For the Libra, January promises a cheerful, spirited start to a very good year. In spring, you may encounter some professional tensions, but your work ethic and composure will steer you in the right direction, even if your confidence takes a hit. By the time Venus moves to Scorpio in October, you will be newly energized, and the year will end as cheerfully as it began.
Scorpio (October 23 – November 21)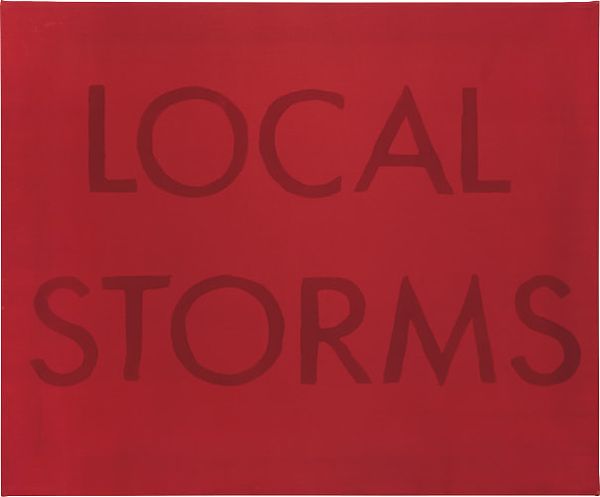 Ruscha was a Scorpio, and Local Storms proves it. Intense, tumultuous, and arresting, Local Storms defies neat interpretation with its lack of contextualization. This enigmatic work is an appropriate counterpart for the water sign—so often mistaken as a fire sign—that can be as difficult to read as they are to appease.
And in 2021? For Scorpio, each year brings transformation. In 2021, your boundless energy will draw in new opportunities in almost each area of your life. Each month will have its own character: one for reflection, one for expansion; one for spending, one for saving. If these ebbs and flows are handled well, you will end the year on a remarkably powerful note.
Sagittarius (November 22 – December 21)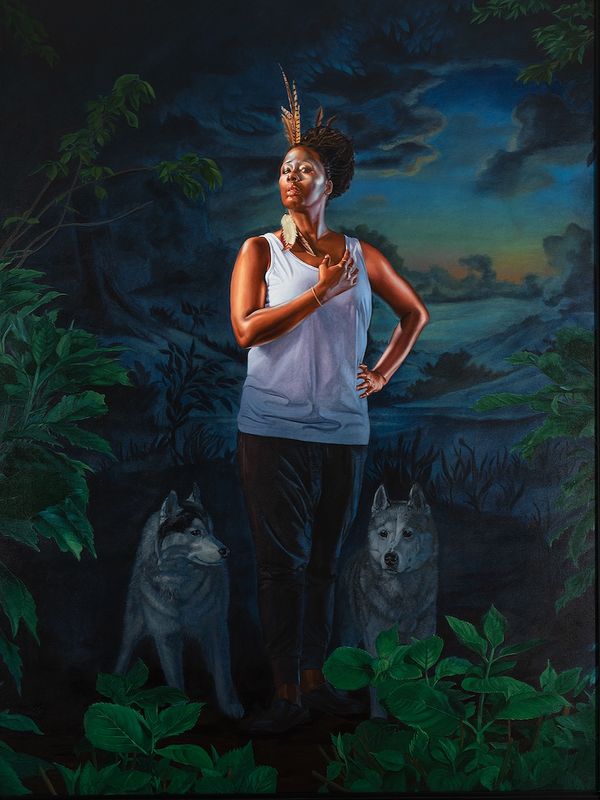 The zodiac's final fire sign, Sagittarius embodies knowledge and mutability, engendering the kind of theatricality and flexibility of Kehinde Wiley's portrait of Mickalene Thomas. In the painting, Wiley riffs on folklore that presents the coyote as a shapeshifter. Through nuanced historical references, Wiley wryly asserts how he and Thomas both subvert the traditions of portraiture.
And in 2021? January beckons optimism, as you will begin with a period of abundance. More money but not necessarily more problems—so long as you take time to value your relationships. If you feel volatile by mid-year, make sure to pause, rest and recover. The year will end on an auspicious note, with the feeling that you can surmount whatever comes your way.
Capricorn (December 22 – January 19)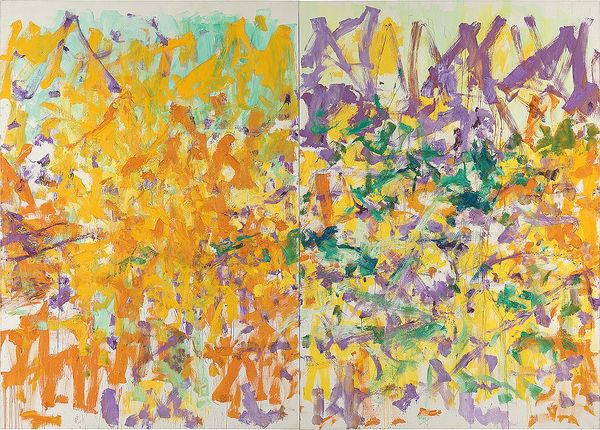 Capricorns are sea goats. Yes, you read that right. Capricorns are sea goats that thrive in multiple environments (in the sea goat case, land and sea; in yours, the emotional and physical worlds). Emotionally-driven yet still offering the impression of a landscape, Joan Mitchell's 1979 work likewise navigates multiple planes, expressing an optimism and metamorphosis in ravishing color.
And in 2021? At the beginning of the year, you will be reaching out to friends, relatives, and acquaintances for assistance. You will network, relate, and collaborate, sowing connections that you will later reap. Along the way, be mindful not to work too much, making sure you balance your prolific periods with restful ones. Also, it might be time to get a dog?
Aquarius (January 20 – February 18)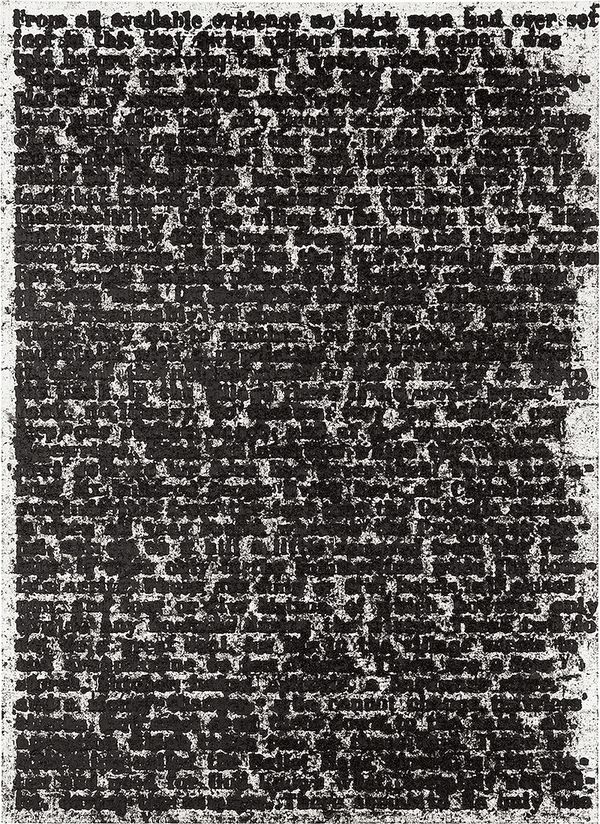 The final air sign of the zodiac, Aquarius is governed by the pursuit of social progress. Glenn Ligon's Stranger #67, which draws on James Baldwin's 1953 essay, "Stranger in the Village," for inspiration, is a work that represents the complexity of a human experience in order to confront, complicate, and critique society. As critic and curator Hilton Als wrote, "To make a painting is to create a visual flourish in the world—to wave a flag of difference. But, of course, it's more complicated than that. Like [James] Baldwin's essay, Ligon's work—certainly in this series—is about being seen and not seen at the same time."
And for 2021? In the New Year, Aquarius will have ideas, but perhaps not the motivation to execute them. Fortunately, once you develop a routine, you will find yourself moving towards professional and personal heights, leaving distraction and discontent in the dust.
Pisces (February 19 – March 20)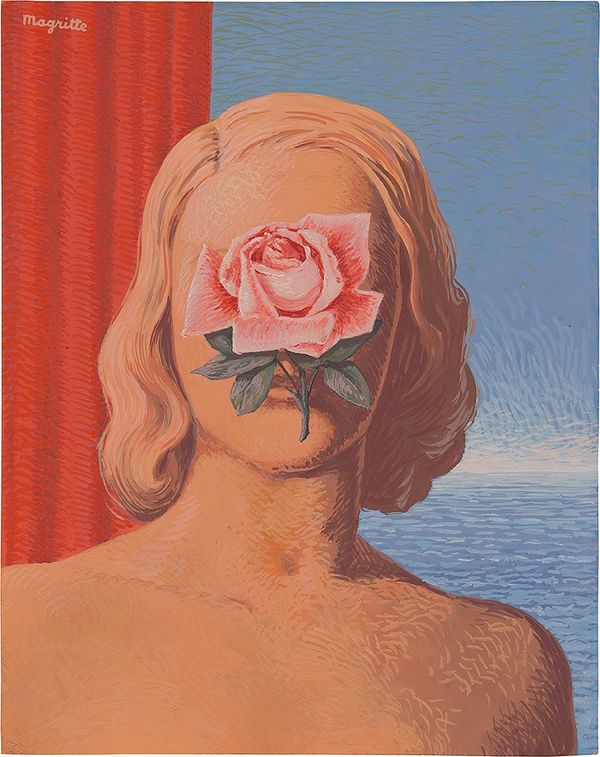 Pisces—our final, most empathetic sign—is ruled by Neptune, the planet of dreams and illusion. As Pisces lives between reality and imagination, Magritte's evocative work, Untitled (Woman's Face Covered by a Rose), is suffused with his dreamlike lexicon. Ambiguous and indecipherable, Untitled probes an obscure consciousness that resonates with the visionary Pisces.
And for 2021? As the year begins, you will be open to new advice and ideas—possibly even new companionship. There may be some ups and downs to follow, which is to be expected for any transient water sign. If the lack of stability feels frustrating, remember to find balance and express your emotions, as they come. By the time you reach September, it will be smooth sailing ahead.
Discover More from 20th Century and Contemporary Art New York >
Recommended Reading
Ruth Asawa: The Making of a Forever Stamp >
Emerging Talent: 12 Artists to Watch >