Tunji Adeniyi-Jones, Red Twins III, 2018. Estimate $15,000 - 20,000. 20th Century and Contemporary Art New York.
Vaughn Spann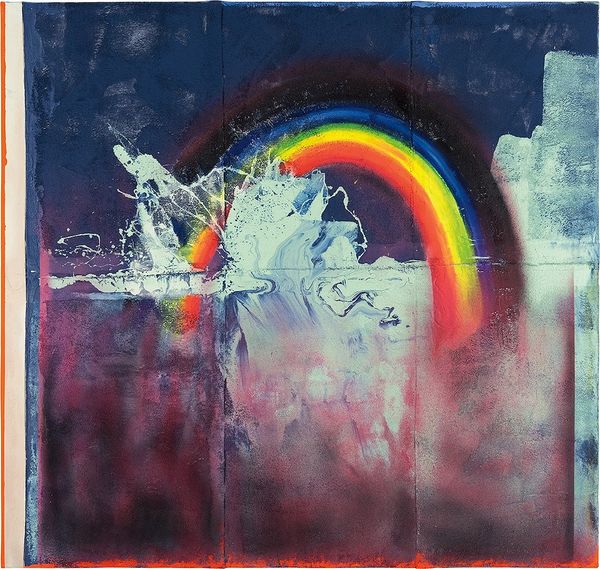 Two years after finishing his MFA at Yale, Vaughn Spann has sold out a solo show at Almine Rech, and his work can be found in multiple museum collections. His meteoric rise is a reflection of his fluid yet very deliberate oeuvre, which hovers between figuration and abstraction, incorporating commonplace iconography and materials—like coarse terrycloth—to explore personal, historical, and political narratives.
Big Black Rainbow (Deep Dive), only the second work by Spann to go to auction, is part of the artist's rainbow series, which began as a tribute to Trayvon Martin, an unarmed teenager who was fatally shot while walking back from a nearby convenience store. The series tends to bring up a wide spectrum of associations—oscillating between joy and mourning, pride and political outcry. The complexity of its response feels representative of Spann's thoughtful reconsideration of everyday images, signs, and ideas whose meanings are far more ambiguous than we realize.
Jadé Fadojutimi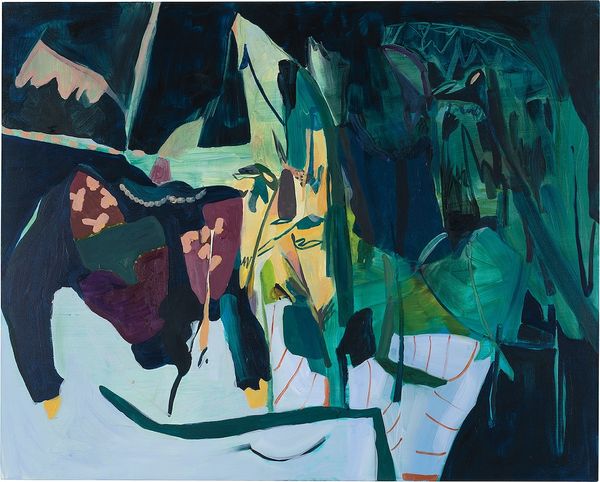 One of the most sought-after young artists, Fadojutimi is the youngest person in the collection of the Tate and a rising star by all accounts. The 27-year-old artist makes her auction debut with Lotus Land, which is replete with the kinetic strokes, prodigious talent, and convention-shattering abstractions that have gained the artist such recognition. Lotus Land offers an environment reminiscent of an aquatic, semi-tropical space that is punctured by emotion, plurality, and rhythmic gestures. Yet its palpable energy cannot be mistaken for spontaneity; Fadojutimi meticulously plans her compositions, creating layers of selves that teem with conceptual tension.
Madelynn Green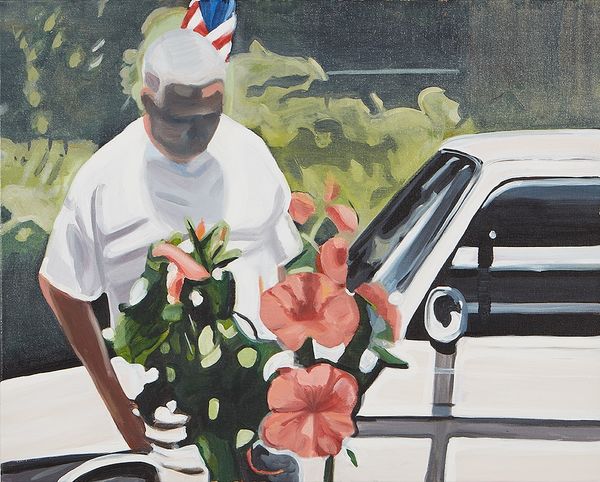 Madelynn Green, Cadillac, 2017. Estimate $3,000 - 5,000. 20th Century and Contemporary Art New York.
Madelynn Green regards artists as the boldest critics—and analysts—of society. This belief manifests in her own background: after studying political science as an undergraduate, Green moved on to Central Saint Martins, where she received her MFA in 2019. Her work is thus distinctly anti-hegemonic, infused with the desire to embolden underrepresented histories and highlight political themes.
Concerned with this concept of representation and documentation, she has gravitated towards the photograph—both as a concept and an aesthetic medium, playing with the blurred figures, nostalgia, and self-recognition at play in social dynamics (and how we capture them). Green's work is held in private collections and in the UK Government Art Collection and will be featured in an exhibition at Almine Rech in 2021.
Christina Forrer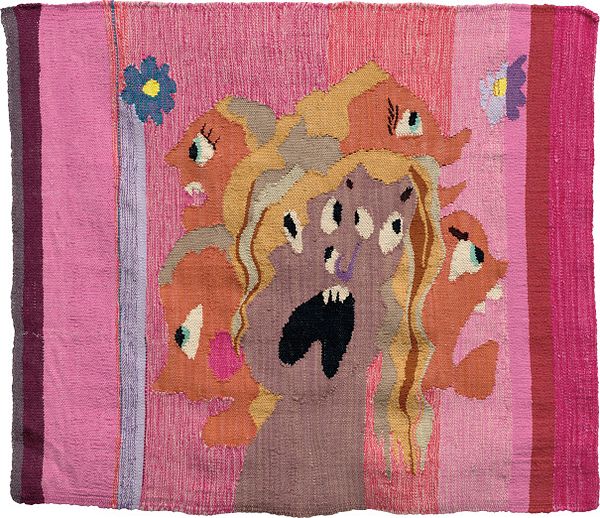 Christina Forrer, Untitled (Purple and Pink), 2018. Estimate $20,000 - 30,000. 20th Century and Contemporary Art New York.
Christina Forrer, whose oeuvre comprises tapestries, paintings, and works on paper, finds inspiration in the classical tradition, ruthlessly breaking apart a central art historical theme: conflict. Raw yet folkloric, Forrer's works depict the restlessness, anxiety, and occasional joy of modern communication and relationships, exaggerated and perpetuated over time. She has had numerous solo exhibitions in New York, Savannah, and Los Angeles and has participated in group exhibitions in New York and Minneapolis.
Joy Labinjo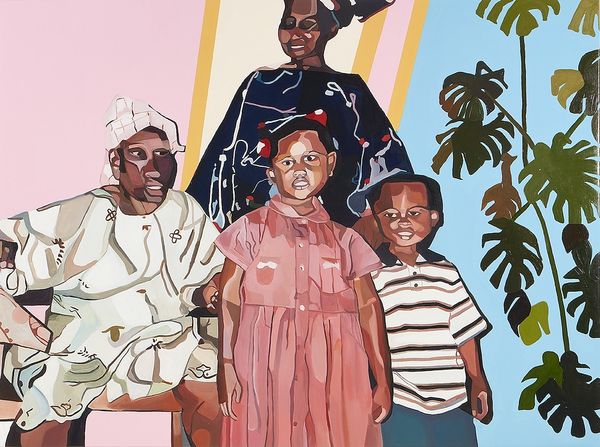 Featured in exhibitions at the Royal Academy, BALTIC Centre, and The Breeder in Athens, Joy Labinjo's oeuvre refracts a life lived through multiple identities. Her paintings expand on her heritage—growing up Black, British, and Nigerian—and reference the distinct domesticity and material memories she associates with the 1990s and early 2000s.
Her point of departure is often her personal archive, allowing her to incorporate abstraction, naturalism, and Ankara prints in equal measure. A work like Visiting Great Grandma repurposes a family memory in order to pose questions about the very nature of belonging, heritage, and identity.
Moffat Takadiwa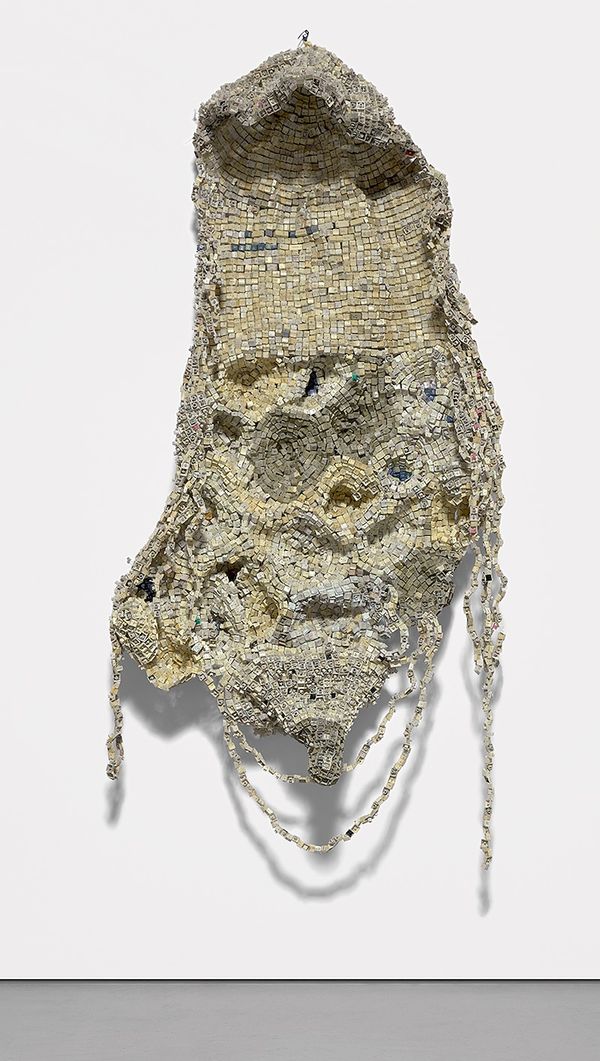 Moffat Takadiwa lives and works in Zimbabwe, in a neighborhood known for its recycling and repurposing micro-economy. His work appropriates the refuse of the West, reverse-engineering wasteful consumerism into traditional textiles. Think: the computer keys and wire here incorporated into Educated Fulls. The works quite literally weave together concepts of identity, colonialism, environmental concerns, and social practice. His work has been exhibited across Zimbabwe, as well as globally, in cities such as Oslo, Bologna, London, and Los Angeles.
Tunji Adeniyi-Jones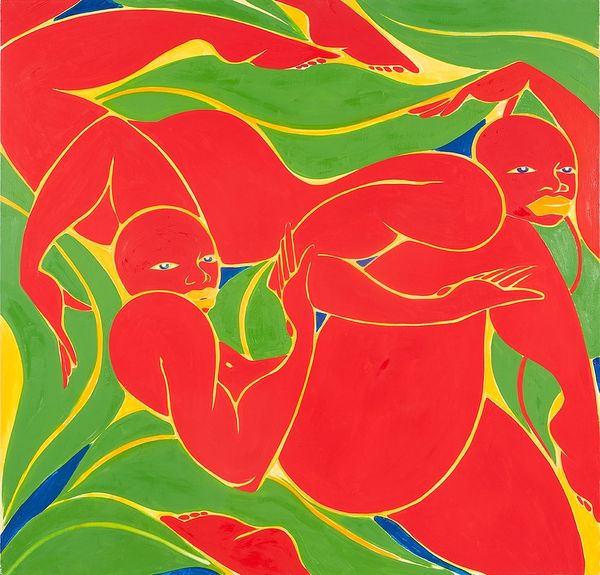 After studying fine art at Oxford and Yale, Adeniyi-Jones has forged a name with his figurative paintings that draw on his Yoruba heritage. Adeniyi-Jones approaches his figures with great physicality, energizing bodies like dancers, in all their fluidity and power (which has, perhaps unsurprisingly, generated a fair share of Matisse comparisons).
For Adeniyi-Jones, these figures are a correction, as much as an aesthetic force, "I'm interested in how cross-cultural aesthetics and cultural hybridity relate to the history of painting," he explains. Although the relationship is often discredited, he reminds us that "European modernist movements like Cubism and Expressionism simply would not exist without the influence of West African sculpture."
Robin F. Williams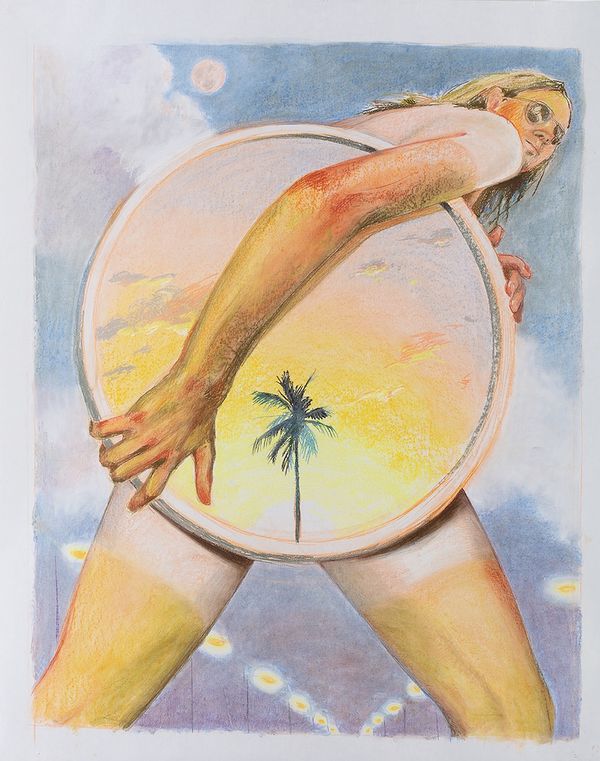 Brooklyn-based painter Robin F. Williams has firmly reoriented the male gaze. Appropriating the visual language of advertising and popular culture, Williams depicts women who stare right back at their viewer, until their viewer stands down. "Some of these women are saying with their bodies and their expressions, 'Oh, I've been waiting for you,'" she explains. "The implication is that the viewer was their idea, instead of the other way around." The Getaway (Study) sings with her signature, leaving the viewer wondering what the narrative was, but never doubting who is in charge of it. Williams' work has been displayed in numerous solo and group exhibitions throughout the US, a standout being "With Pleasure" at Various Small Fires, Los Angeles.
Kudzanai-Violet Hwami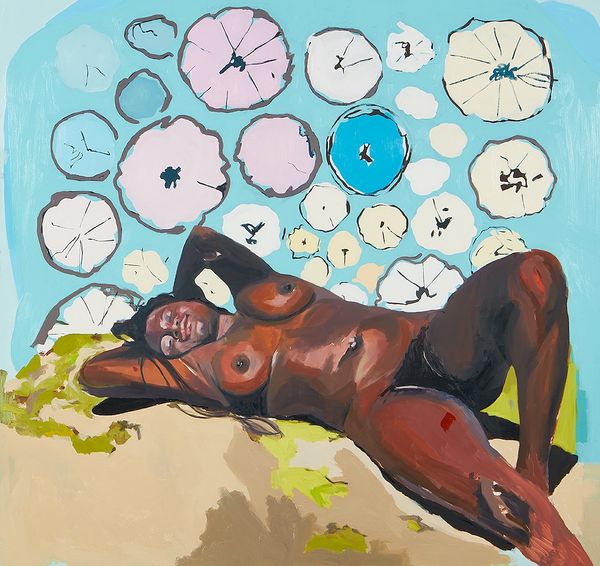 "Simultaneously I am experiencing Zimbabwe and South Africa and the UK, in my mind. I'm in the UK, but I carry those places with me everywhere I go," says Kudzanai-Violet Hwami, who though London-based, lived in Zimbabwe and South Africa for most of her life. Much of her work thus explores what it is like to see her old haunts only from afar, through the luminous glare of a tablet's screen.
Hwami, who has already represented Zimbabwe at the Venice Biennale despite her young age, grew up in that glow. Eve on Psilocybin highlights the deceptiveness of the apparent intimacy cultivated through social media, dramatizing the gap between inward and outward perception. The digital thread appears in other ways too: the multidimensionality, the sense of discovery and representation, and thoughtfully planning her work in spite of its candid appearance.
Alex Gardner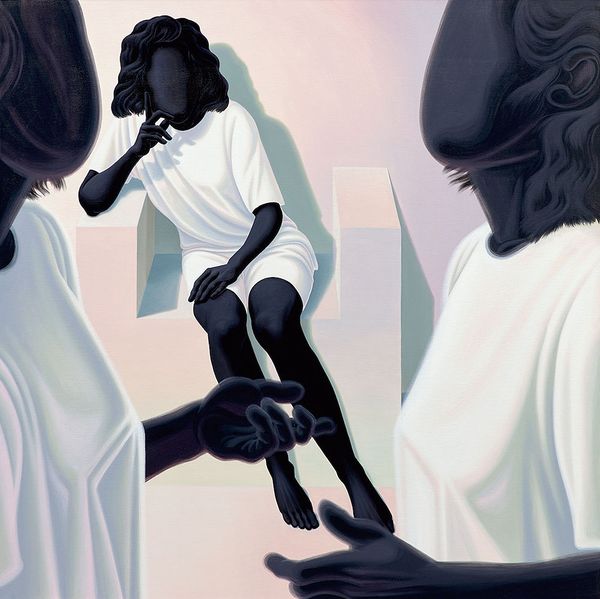 Alex Gardner's surreal, Mannerist figures are immediately recognizable. Often positioned in languid, classical poses, Gardner presents the entanglement—either physical or emotional—of these bodies as open-ended questions, rather than narratives. Works like to be titled suggest a huge variety of meanings that appeal to each viewer for their own unique projection of how Black bodies should exist in our distant, virtual world.
Samuel Levi Jones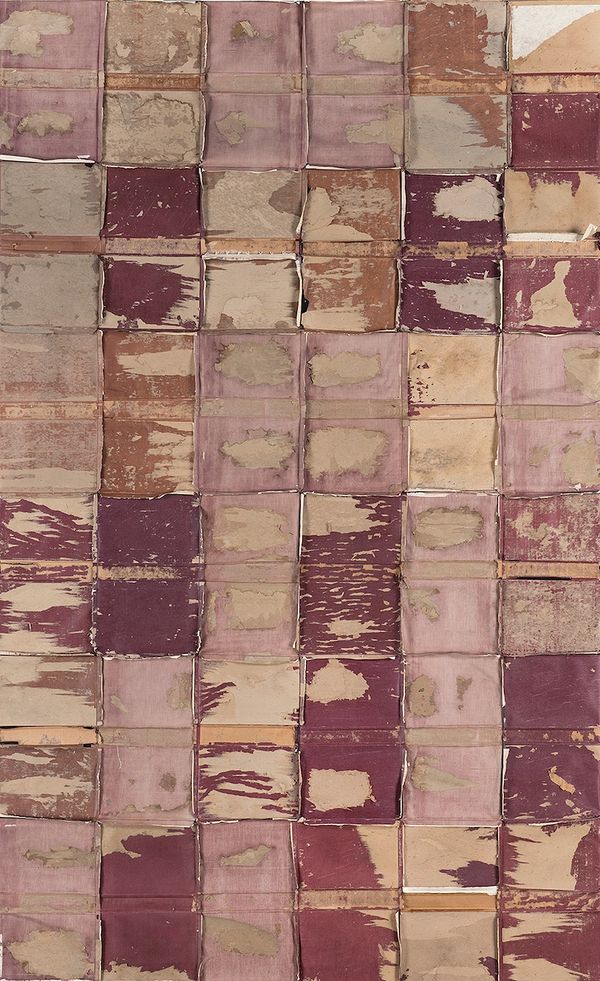 Samuel Levi Jones works with historical material, exploring documentation as a medium through which authority, representation, and power meet. Promises, which is comprised of a deconstructed encyclopedia set on canvas, reflects his practice of reorganizing books into abstracted grids that highlight their gaps, rather than their seeming expertise they wield when untouched on a lofty shelf. His work can be found in both private and public collections including SF MOMA, LACMA, and the Studio Museum in Harlem.
Jammie Holmes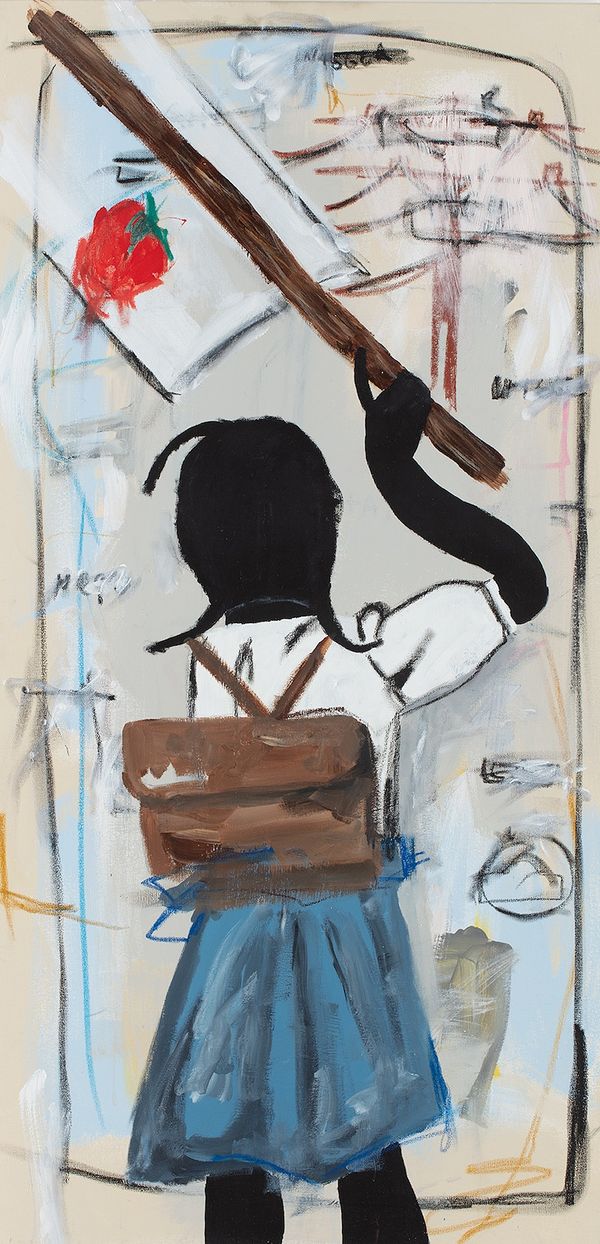 When Jammie Holmes launched George Floyd's final words—"They're going to kill me" and "My neck hurts"— into the skies of major American cities this summer, he released a collective grief. As he has said, "Having George Floyd's last words above the crowds allowed for a greater moment of silence, for peace, like when doves are released in the sky."
The tableaux-like nature of the aerial demonstration reflects an ongoing illumination of the scars of American racism. The self-taught painter from Thibodaux, Louisiana has depicted Black contemporary life, particularly in the Deep South, with a focus on family, tradition, and advocacy. His work has been featured at institutions such as Dallas Contemporary, where a digital exhibition recorded and amplified his aerial work this past June.

Discover More from 20th Century and Contemporary Art >

Recommended Reading
Joan Mitchell in Another Dimension >
David Hockney's Wiggly Lanes >