Banksy Monkey Detonator, 2002. Estimate: HK$3,800,000 - 4,800,000. 20th Century & Contemporary Art Evening Auction
Legendary street artist-provocateur Banksy is widely considered as one of the most prolific creators of the 21st Century, having built an international reputation that far precedes his anonymous identity, teetering between acclaim and notoriety. Active since the 1990s, his satirical compositions combine sardonic humor with graffiti and are now instantly recognizable across the globe. Monkey Detonator, one of Banksy's most famed and coveted images, perfectly exemplifies the Bristol-born artist's irreverent wit in its portrayal of a cheerful monkey jumping directly onto a detonator to ignite an explosion. Caught mid-leap with hands already grasped around the plunger, ready to push down, a curious juxtaposition is presented between the dangerousness of the device and the chimp's determination, despite the obvious risk of being fatally harmed himself. As a captivating example from Banksy's visually striking oeuvre, Monkey Detonator invites viewers to both laugh at the absurdity of the composition whilst also reflect on the distinct socio-political undercurrents quintessential of the artist's oeuvre.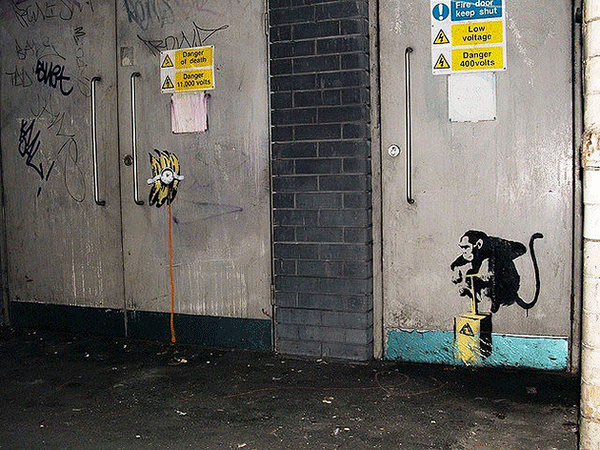 Banksy Monkey Detonator, Waterloo London, 2006. Courtesy of Pest Control.
Our 20th Century & Contemporary Art Evening Auction and 20th Century & Contemporary Art and Design Day Auction includes an array of wonderful works by Banksy. The work Laugh Now also takes monkeys as the subject. Monkeys are a constant theme in Banksy's works. Since the early 2000s, the artist has deliberately portrayed them as ironic characters seen throughout his artistic career.
"They say that if you gave a thousand monkeys a thousand typewriters at some point you'd have yourself a novel. I was wondering if you gave a thousand monkeys a thousand sticks of dynamite how long it would take for them to make the city a more beautiful looking place."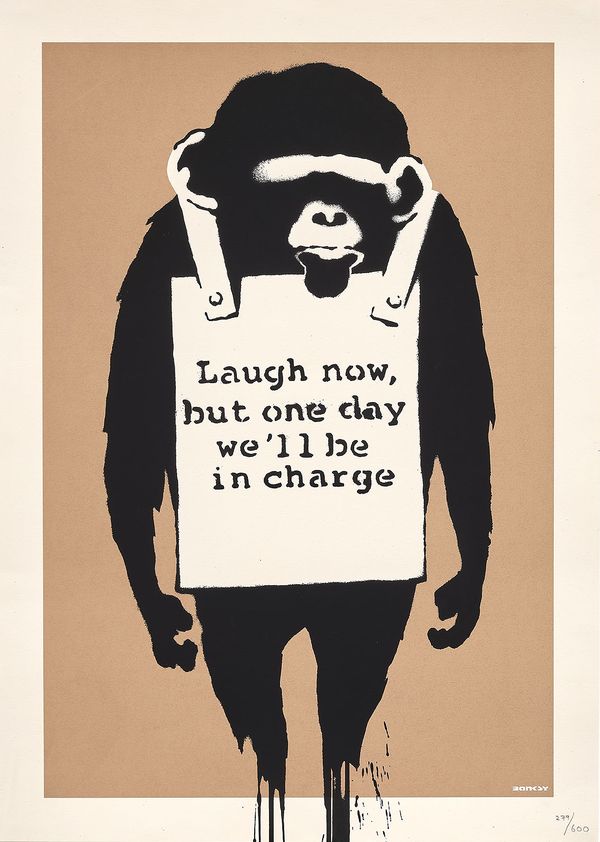 Drawing on recognisable visual imagery, the artist subverts icons of cultural fantasy and products of capitalism to uncover disquieting truths regarding globalisation, exploitation and the mass media's normalisation of violence. CND is one of the artist's best-known anti-war works that protests against the British government's involvement in the Iraq War. The work shows two soldiers surreptitiously painting the peace sign, one of them holding a rifle, the composition presenting an interesting juxtaposition to question the role played by governments in their peacekeeping missions.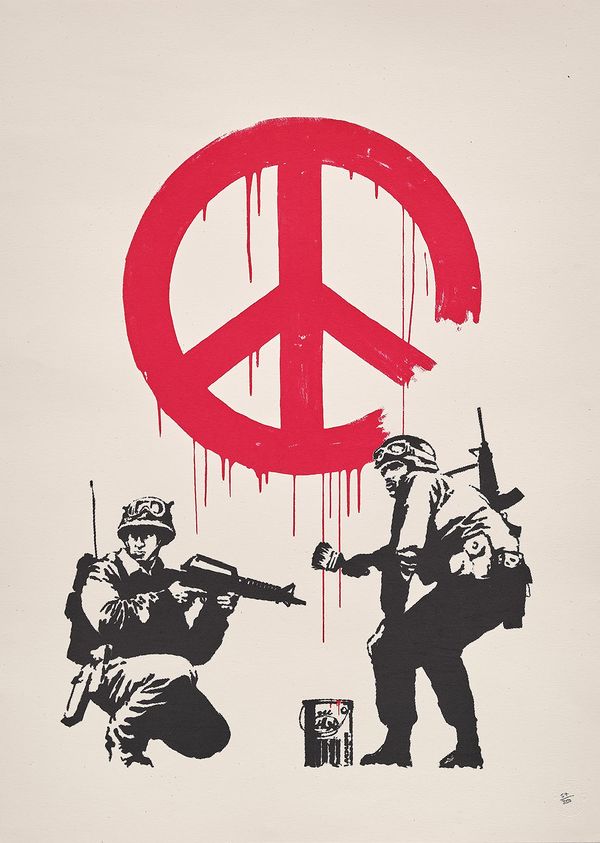 Along the same theme, Napalm depicts a more harrowing motif, with family-friendly Mickey Mouse and Ronald McDonald skipping cheerfully alongside a naked, crying girl, who upon close inspection, is the child depicted in the 1972 photograph taken after an aerial napalm attack during the Vietnam War.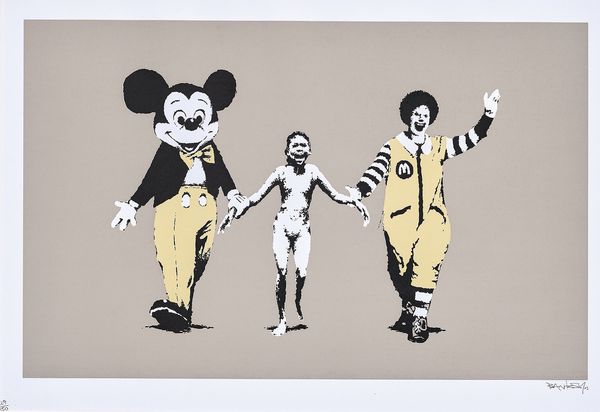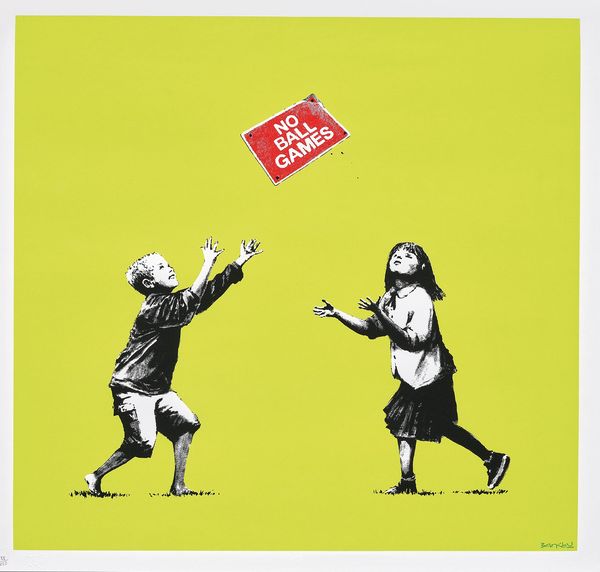 While Banksy isn't the first to break the boundaries between graffiti with high art, before him were legends such as Keith Haring, Jean-Michel Basquiat and Shepard Fairey who entered the art scene through street art. The "Banksy-effect" paved the way for a new generation of street artists and bringing his street work into the world's most famous museums like the British Museum and the Victoria and Albert Museum in London. From vandal to art hero, Banksy's works pushed him to new heights and continues to redefine what "art" is for most.

Explore Phillips' 20th Century & Contemporary Art fall preview via our VR walkthrough or visit us at JW Marriott Hong Kong from now until 5 December.

Discover More
Phillips in Association with Poly Auction Preview | Hong Kong | Fall 2020
Yoshitomo Nara: Dark & Delightful