Yoshitomo Nara Hothouse Doll, 1995. Estimate: HK$50,000,000 - 70,000,000 (US$6,410,000 - 8,970,000).
Phillips: Yoshitomo Nara developed his signature style during early on in his career in Germany. How is Hothouse Doll representative of this style?
Isaure de Viel Castel: The years Nara spent in Germany are essential when one wants to understand the genesis of Nara's iconic little girl. In Germany, Nara was exposed to multiple sources of inspiration ranging from Renaissance paintings to the most radical musical trends. During this period, his technique evolves as he crystallizes the characteristics of his heroine. In Hothouse Doll, she appears, with her pudgy cheeks, bob haircut and fixatedly piercing almond-eyes. Nara has softened his palette to pastel hues, departing from his earlier style featuring harsher black outlines and he has removed any significant background, preferring a neutral and uniform white room. The doll-like child in a baby blue dress and a Peter Pan collar draws comparison to Alice in Wonderland as well as Kenji Miyazawa's symbolic use of the colors white, blue and gold to indicate the lightness of childhood.
Nara's blue-dressed girl represents innocence and purity and is one of the reasons why Nara has become one of the most beloved Japanese artists of our time.
P: Nara was heavily influenced by music growing up, and this inspiration is very prevalent in his work. Can you tell us more about his deep rooted relationship with music and his art?
IdVC: A possible link to the title of Hothouse Doll is Bruce Hornsby's 1995 album Hot House which features songs with socially conscious lyrics and darker underlying messages that are similar to tensions present in this painting. Another possible source could be the iconic song White Room (1968) by the British rock band Cream, which speaks to a watershed period where the writer, living in a white room, came to terms with momentous changes in his life – much like Nara at this time.
Nara drew from a rich pool of musical sources and is known to appropriate song lyrics in the titles of his works.
P: In your opinion, what events have cemented the work's historical significance in Nara's oeuvre?
IdVC: Hothouse Doll has been handpicked by the artist himself to be on the cover of his Catalogue Raisonné which is the most extensive monograph on the artist. Hothouse Doll is also featured in the 'Major Works' section at the beginning of the Catalogue Raisonné, indicating the importance of a group of works selected by Nara, as a key to understanding his art.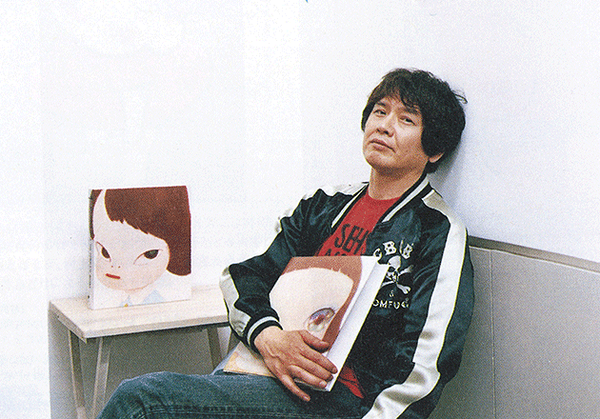 Yoshitomo Nara with the present work on the cover of his 2011 catalogue raisonné
Hothouse Doll is not only the quintessential portrait, it was also completed in 1995 – a symbolic year that is considered to be paramount in his practice and a breakout moment for him. In 1995, Nara's first Monograph was published, Blum & Poe became his dealer and his works were exhibited at In the Deepest Puddle in SCAI The Bathhouse (one of the leading galleries in Tokyo); the timing of these changes catapulted him into the international sphere and he became widely recognized for his style.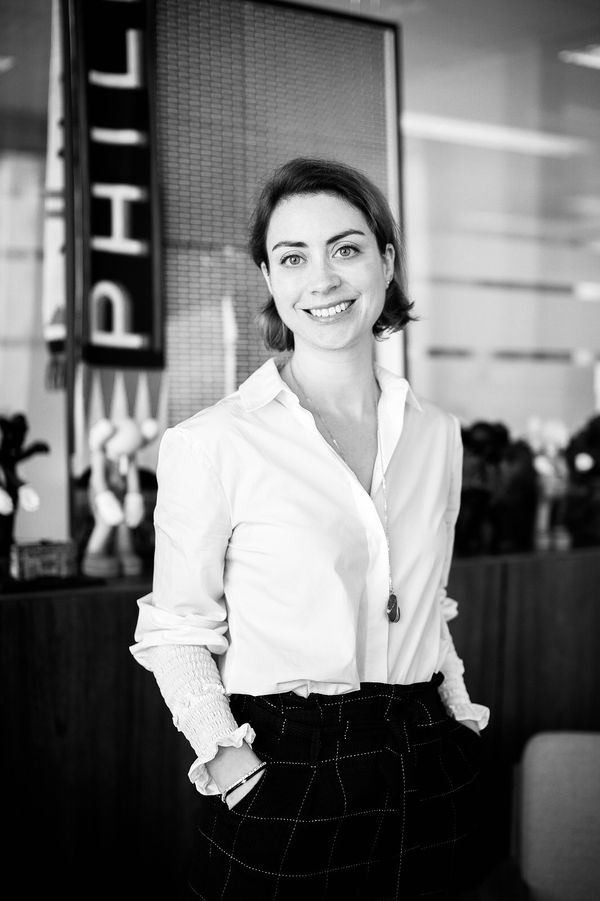 Isaure de Viel Castel, Head of Department, 20th Century and Contemporary Art

Marriott Hong Kong | 3 December
Marriott Hong Kong | 4 December