Visit Phillips Southampton at 1 Hampton Road, Southampton, NY.
Phillips' new state-of-the-art gallery space, located in the historic Southampton Town Hall, showcases outstanding examples of art, design, watches, jewelry, prints and photography of the 20th and 21st Century — each available for purchase in forthcoming Phillips auctions or immediately via private sale.
We are proud to extend our mission to celebrate artists around the world to support the thriving cultural scene of Long Island's East End — one that has long embraced artists, museums, and galleries — with a rotating program of specially curated exhibitions and events throughout the Fall 2020 season. Below, you'll find the latest updates to our calendar of auction highlights and events in Southampton.

Location
1 Hampton Road, Southampton, NY
Private parking available

Hours
Tuesday - Sunday
11 AM - 6 PM

Contact
+1 212.848.1750
[email protected]
Appointments available by request

Virtual Reality Tour
Tour the Phillips Southampton gallery >

Georg Baselitz, Das letzte Selbstbildnis I (The Last Self-Portrait I), 1982. Estimate £4.5 - 5.5 million. 20th Century & Contemporary Art Evening Sale, London. Discover More.
Now On View
Highlights from these forthcoming auctions will be on view through 4 October 2020.

20th Century & Contemporary Art, London Evening & Day Sales
London Auction / 20 - 21 October 2020

Photographs
New York Auction / 14 October 2020

Editions
New York Auction / 22 October 2020

20th Century & Contemporary Art, New York Evening & Day Sales
New York Auction / 11 - 12 November 2020

Private Sales
On view and available for immediate purchase.

Helen Frankenthaler: Paintings, 1973-1981
Private Selling Exhibition / 17 September - 4 October 2020


Perpetual: Watches
[email protected]


Flawless: Jewels
[email protected]


The Room: Contemporary Art, Editions, Design & Photographs
[email protected]

A Quick Guide to Art in the Hamptons
We round up the premier places to experience creative culture in eastern Long Island.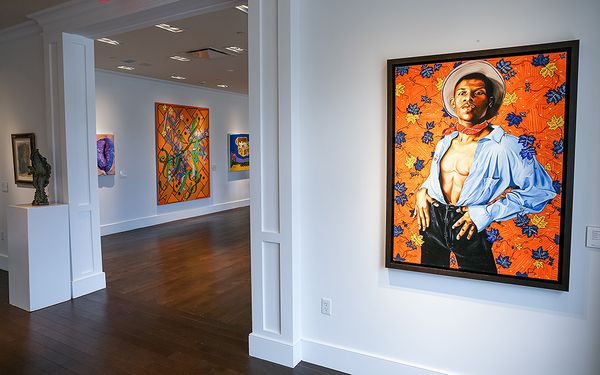 Otis Kwame Kye Quaicoe, Old Town Boy, 2019. New Now Auction, September 2020.

Artists of the East End
Articles & Video from our archives on the artists at the heart of Long Island's creative culture.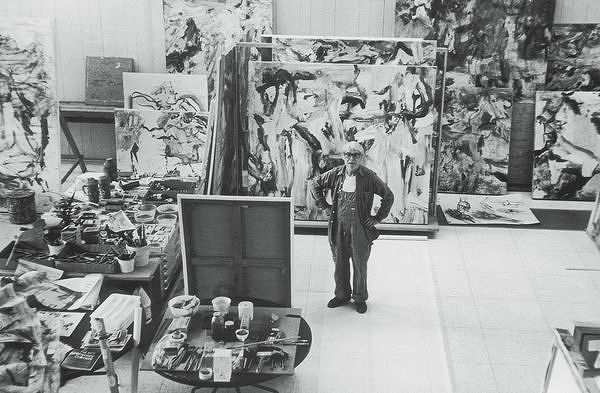 Willem de Kooning in his studio in East Hampton, New York, March 26, 1978. Photo by Fred W. McDarrah/Getty Images, Artwork © 2019 The Willem de Kooning Foundation/Artists Rights Society (ARS), New York.
Willem de Kooning
East Hampton Abstraction: Willem de Kooning's Pinnacle in 1976

Andy Warhol
Legend in the Making: Andy Warhol from the Collection of Toni Schumacher

Frank Stella
Frank Stella: The Drive to Make Art

Mary Heilmann
Mary Heilmann's Blue Day Dream

Roy Lichtenstein
Roy Lichtenstein, Through the Looking Glass

Robert Motherwell
A Painter in Love: Robert Motherwell's Gestural Reawakening

Jackson Pollock
The Rockefeller Pollock

Michael Goldberg
Goodnough and Goldberg: 1950s Abstract Expressionism Returns to the Fore

Elizabeth Peyton
The Beautiful and the Damned

Robert Gober
Robert Gober: Show Tune Sublimities