- Interview by Arthur Touchot
Lot 123 of The Geneva Watch Auction X - The Cartier Monopoussoir CPCP reference 2396B
Arthur Touchot: In 1989, you set up shop in Sainte‐Croix to launch Techniques horlogères Appliquées (THA) with two other important names in modern independent watchmaking ‐ François‐Paul Journe and Vianney Halter. Can you tell us about meeting these two watchmakers, and how the three of you worked as a team?

Denis Flageollet: François‐Paul had his workshop in Paris, we had met a few times, and he wanted to develop a business of haute horlogerie in Switzerland. He contacted me to set up the workshops and technical support. Vianney joined us later, I don't recall him working on the chrono-monopoussoir, I believe he had left THA beforehand. But in any case, we were young, we had no doubts and we created incredible objects together that would be difficult to make today.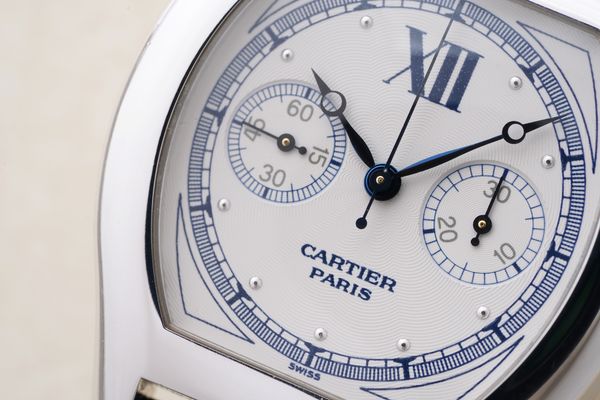 AT: Together you developped important complications and prototypes for several major brands, including Breguet, and Cartier to name just two. How did you react when Cartier contacted you to create a new single‐push chronograph for the Tortue CPCP ?

DF: We had actually already worked for Cartier, we had made many mysterious clocks and watches. At the time the heads of product did not have extensive knowledge of their heritage. We gave them the idea to remake the chrono-monopoussoir Tortue.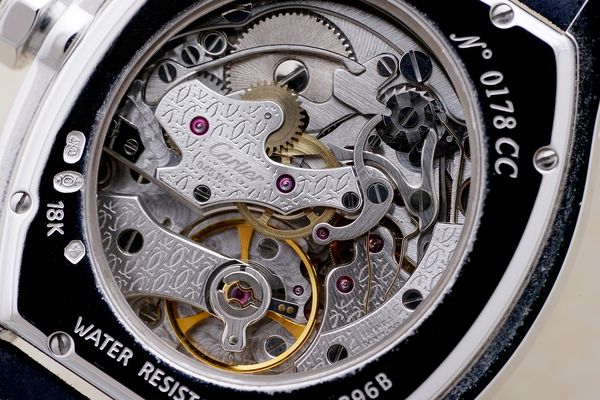 AT: What were the issues that you encountered with this piece, and the solutions brought by THA? Do you remember a key moment in the design of its movement? An anecdote that remains with you since its launch in 1998?

DF: The movement is relatively simple, it didn't pose any particular problems, it just took a little time to adapt to achieving the calibres that corresponded to Cartier's watchmaking standards. The biggest difficulty was to get Cartier's technicians to understand that they had to have less security on the casing to match the spirit of the original watch and avoid creating a monster!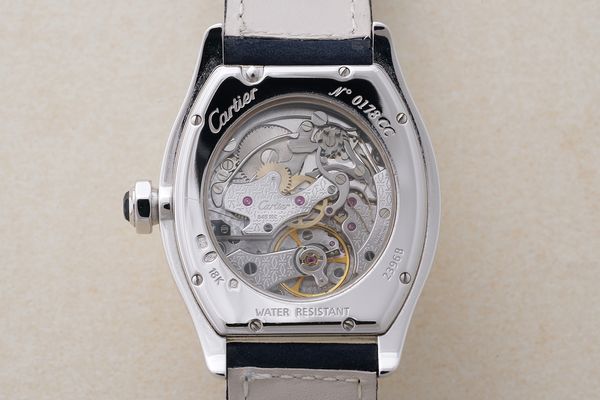 AT: You then left THA to start De Bethune with David Zanetta, and re‐used the chrono-monopoussoir's Caliber 045MC in one of your new pieces. Is it fair to say that you are very attached to this movement?
DF: It was not exactly the same, but it's a type of movement that I knew well and I trusted its reliability, plus it could be transformed into a 6h minute counter which allowed us to create the DB8.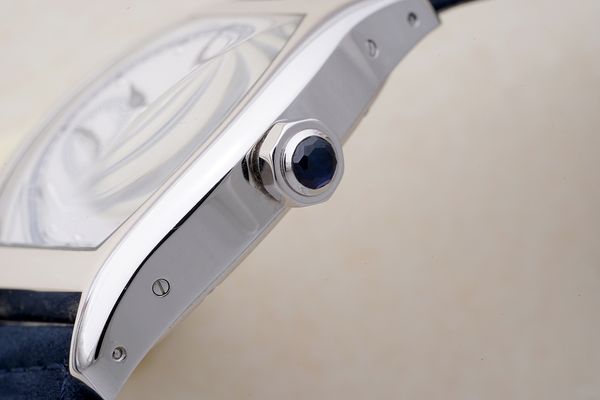 AT: Many major brands have relied on small independent structures to offer new and innovative mechanisms, especially during the 90s and 00s. What lessons did you learn from this experience, and how did it serve you at De Bethune?
DF: It helped me gain confidence in the development of calibers and casing, in managing the production, qualification and certification of series of watches. These experiences helped me build a entire vertical manufacture, from R&D to the delivery of a finished watch. It was also the difficulty of working with these big brands, who in the early 2000s thought it was good to focus solely on profitability to the point where they lose their own essence, which drove me to building my own brand.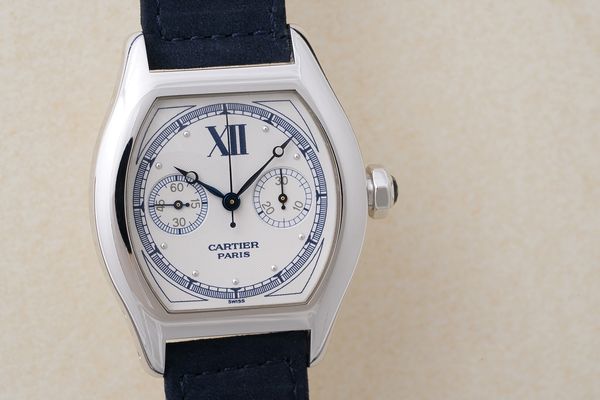 AT: More than 20 years after its release, can you explain the success of the Monopoussoir CPCP ?

DF: I think that the tastes of collectors are more refined and their knowledge is greater, and in the next few years, they will be able to discover other interesting pieces that went unnoticed in the early 2000s.

To learn more about the Cartier Tortue Monopoussoir CPCP, Lot 123 of The Geneva Watch Auction X, please visit the lot page.