Interior of Linda and Howard Karshan's New York home
You've got to remember that in the 1970s and '80s, there were not a lot of people collecting works on paper. Basically, if you went out to get something, you could get it.
— Howard Karshan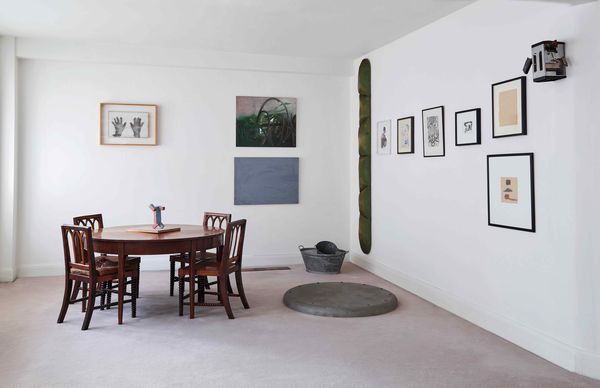 Film by Candida Richardson © 2013. Interior of Linda and Howard Karshan's London home.
The Karshan Collection encapsulates an exceptional odyssey of collecting, one that spans over 50 years and two continents. Living between London and New York, Howard Karshan together with his wife Linda—the distinguished artist—assembled one of the most significant collections of modern and post-war works on paper today. A true ode to the intimacy and unique sensibility of drawing, the works within this collection perfectly encapsulate the transatlantic life led by Howard and his wife Linda, including examples by some of the greatest European and American masters known today—from Pablo Picasso and Henri Matisse, Jackson Pollock and Sam Francis, to Gerhard Richter and Sigmar Polke.
Born in Brooklyn, New York in 1933, Howard Karshan studied philosophy and law at New York University before embarking upon a successful career as a film rights negotiator at CBS, Viacom, MGM and Turner. It was in the early 1960s that he discovered his true passion, catching the "bug for collecting," as he described it, when he was assigned to work for CBS in Paris in 1962. Guided by a close friend with a background in art, Howard spent much of his time in Paris going to museums, meeting dealers and learning more about art history. He met his wife Linda for the first time traveling from England to New York on the transatlantic ocean liner SS France; she caught his attention partially because she was reading a Henri Matisse catalogue.
I took the train from Waterloo Station to Southampton, couldn't find a seat and ended up in the bar car. The only other person in the bar car was this very pretty young girl reading a Matisse catalogue. So, we ended up married...
— Howard Karshan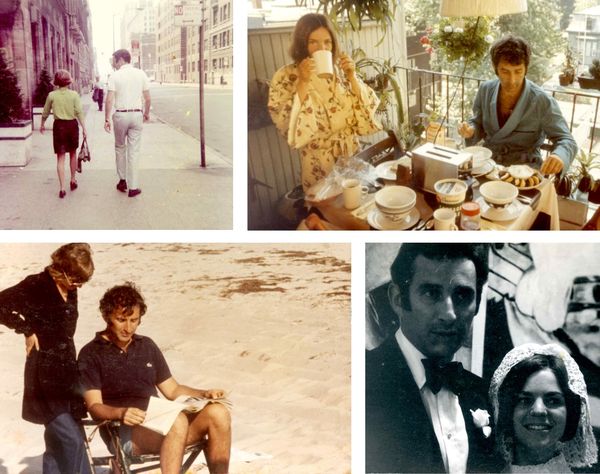 © Courtesy of Carol Liege, Minneapolis. Photo album 50 years old.
A fine art and art history student at the time, Linda was crucial in guiding Howard in his journey of studying and collecting art. From his initial love of the great modern French masters, his tastes grew to encompass a range of periods and styles. Following first acquisitions of a work by Alberto Giacometti and a Cycladic idol sculpture, Howard built with great care, passion and study a renowned collection of modern and post-war works on paper that was not only of art historical importance but also one that shaped the family's life.
Demonstrating great acumen, Howard recognized the potential of focusing largely on works on paper when very few collectors were doing so in the 1970s and 1980s. This opportunity coupled with extraordinary connoisseurship enabled him to amass a collection of the finest works by 20th century artists. While very much engaged with the past, Howard demonstrated a keen appreciation for the art of the present. The works he carefully acquired over the years convey his innate understanding of the historical trajectory of the modern art canon, as well as his insatiable curiosity in chronicling the art of his own time and place — all the while guided by a deep appreciation of the hand of the artist and the immediacy of drawing.
In many ways, the Karshan Collection is a tale of two cities. Living between New York City and London, Howard became intimately acquainted with the art scene on both sides of the Atlantic. A true connoisseur with a curatorial sensibility, Howard pursued an in-depth approach to collecting that focused on acquiring work by select artists from their best periods. On the one hand, he built a superb collection of post-war European art, specifically German, which includes works by Joseph Beuys, Gerhard Richter, Sigmar Polke, Georg Baselitz and Palermo as well as Lucio Fontana and Jean Dubuffet. On the other hand, he acquired representative works by some of the most significant American artists of the time, such as Agnes Martin, Dan Flavin, Carl Andre, Robert Smithson, Raymond Pettibon and Wayne Thiebaud.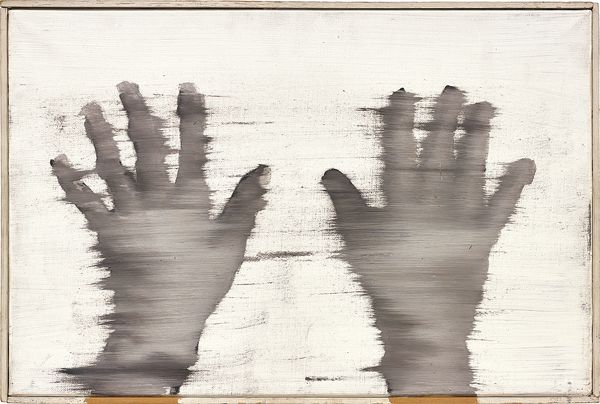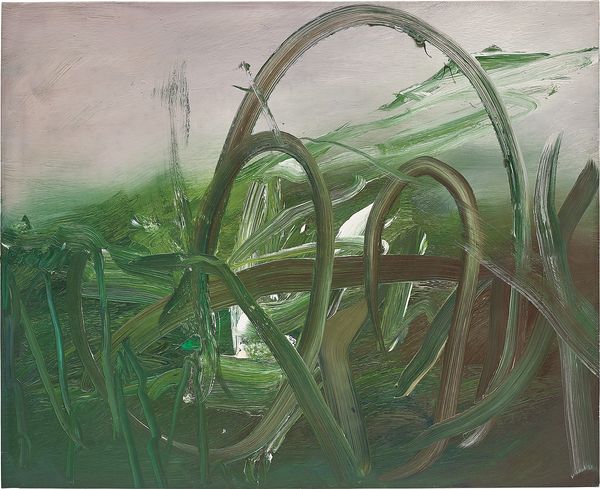 Above from top: Gerhard Richter Hände, 1963 and Busch (Scrub), 1985
At the very heart of the collection is above all a deep appreciation of the hand of the artist and mark making, as evidenced perhaps nowhere as succinctly as in Richter's Hände, 1963. This early photo-painting of a pair of outstretched hands finds an intriguing pendant in Richter's Busch (Scrub), 1985, where the artist abstracted one of his signature blurred landscapes with abstract gestural marks. There is a similar push and pull between figuration and abstraction throughout the collection — the immediacy and expressiveness of the act of drawing functioning as an anchor. Indeed this is one of the recurring characteristics that define this collection.
Works such as Pollock's Untitled, 1951, and Twombly's Sperlonga drawing, 1959, convey the abstract potential of drawing, while works such as Picasso's Nu couché et homme écrivant, 1969, de Kooning's Untitled (Group of 8 Drawings), 1965-1980, and Baselitz's Untitled, 1967, celebrate its ability of distilling the human figure to its most elemental form.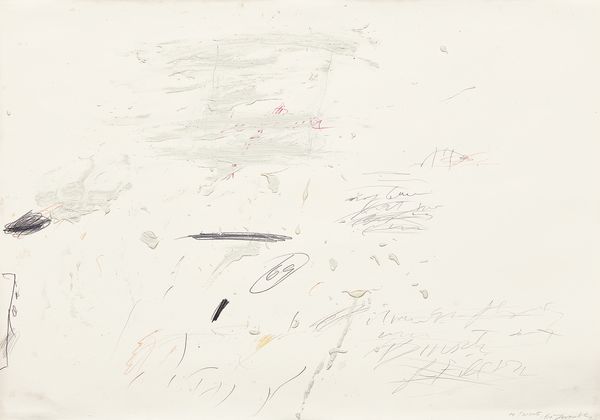 Cy Twombly Sperlonga drawing, 1959
A labor of love, the Karshan Collection was not just one to be lived with, but also one to be shared with a wider public by way of exhibition loans and generous gifts to institutions such as the British Museum, London, The Morgan Library & Museum, New York and the Museum of Modern Art, New York, among others. A true philanthropist, Howard also pursued his commitment and passion for art on an institutional level. He notably held the position of the Head of Patrons of New Art at Tate, London, in which function he crucially initiated the Acquisitions Committee and was also selected to be on the Jury for the Turner Prize in 1992.
Howard Karshan's formidable legacy continues to live on in the selection of works brought together here, standing as a beacon of true connoisseurship, love for art and the exceptional vision of one of the most significant collectors and philanthropists of the past century.