What a year! Twenty twenty-two was the most successful yet for Phillips in Association with Bacs & Russo, and 2023 is shaping up to be yet another banner year for the Watches department.
Our international team achieved an annual total of USD $227 million last year – a 10 percent increase from 2021, and the highest annual result recorded by any auction house's watch department, ever. We continued our unprecedented streak of 100 percent sell-through of every watch featured in our live and online sales for a full two years. Our 2022 total included more than 1,727 watches sold, 22 of which broke one million USD. Nearly 50 percent of the winning bidders at our auctions were brand-new PHILLIPS' clients.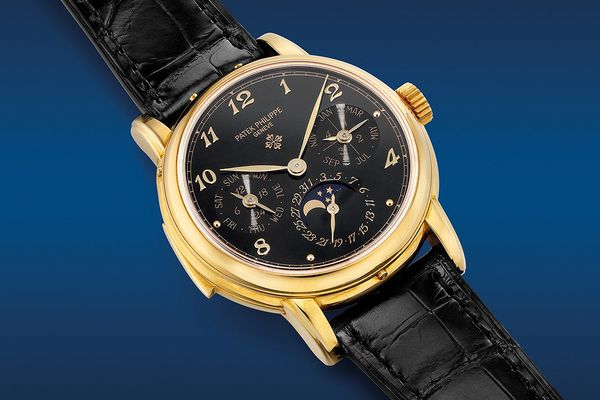 That's not all – we also collaborated with watchmakers like Laurent Ferrier, Zenith, Kari Voutilainen, Piaget, and Bulgari on limited-edition watches. Our Instagram increased by 20 percent. And PERPETUAL, Phillips' boutique service offering immediate access to rare and fine watches, saw double-digit growth in sales.
We can hardly believe it. Thank you to all our consignors for trusting us with the sale of their watches and thank you to all the bidders and spectators – and congratulations to the winners!
It would be easy to sit back and celebrate the incredible year that was, but that's not how we do things around here. We're barely one month into 2023, and we've already completed an entire online thematic auction dedicated to F.P. Journe.
And we've got so many more incredible watches to share with you soon.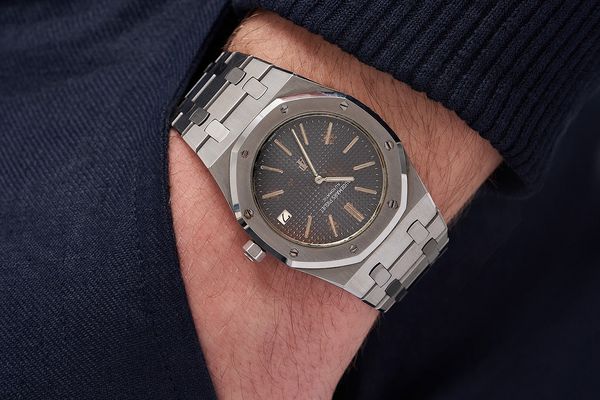 But before we get too deep into the new year, we thought the time was right to revisit an old story format we published a few years back that highlights a few of the "Biggest Surprises" our team members experienced last year, as well as a few of their top predictions for the rest of 2023.
Aurel Bacs, Senior Consultant
Biggest Surprise Of 2022
Twenty twenty-two was a year full of surprises, and most of them were positive! The one that really knocked me off my chair was the launch of the MoonSwatch, something I really did not see coming. In terms of PHILLIPS, I do admit that the 100 percent sold rate, for the second year, was a big surprise to me. It was certainly a most welcome surprise, but not quite expected in view of the many changes the world, and in particular the watch world, has seen.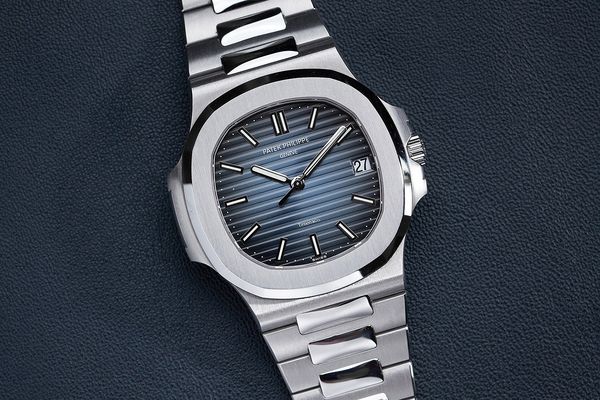 Boldest Prediction For 2023
Anyone who knows me can testify that I do not like to make predictions because it is my belief that I should rather underpromise and overdeliver than overpromise and underdeliver. Knowing, however, that I cannot avoid sharing a prediction here, and on top of that a bold one, I will say that I expect prices of the Nautilus reference 5711 in steel, the classic one with blue/grey dial, to go up by at least 20 percent in value compared to the low point we saw in the autumn of 2022.
Paul Boutros, Head Of Watches, The Americas
Biggest Surprise Of 2022
Despite of many economic headwinds, including rising interest rates and lower stock market prices, the continued strength of the market for collectors' watches was the biggest surprise of 2022 for me. Not only did PHILLIPS achieve the highest overall sale total ever for watch auctions in New York in 2022, but also the highest sale total for any watch auction department in history. Fueling this strength is growing global enthusiasm for young, independent brands such as F.P. Journe, Roger Smith, Akrivia, MB&F, Urwerk, and De Bethune, as well as a rise in appreciation for established brands such as Cartier, Grand Seiko, and Vacheron Constantin.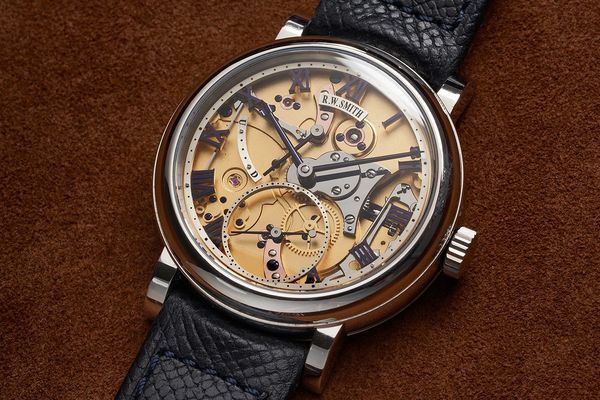 Boldest Prediction For 2023
With multiple anniversaries of historic models such as the 60th anniversaries of the Rolex Cosmograph Daytona and Heuer Carrera, and the 30th anniversary of Audemars Piguet's Royal Oak Offshore, I predict we'll see some exciting new introductions in each of these product lines, and also the discontinuation of some noteworthy models. As a result, in my humble opinion, early examples of the Daytona, Carrera, and Royal Oak Offshore will see an increase in demand from collectors in 2023.
Alexandre Ghotbi, Head Of Watches, Continental Europe And EMEA
Biggest Surprise Of 2022
My surprises are only half surprises, because as the year advanced the more they became evidence rather than a pure surprise. The first would be the 100 percent sell-through rate, meaning absolutely all of the 1,700 watches offered by PHILLIPS Watches in our live or online auctions were sold. This is actually the second year in a row we accomplished this feat, which is unheard of in the auction market and something that we are very proud of. It shows that the watches we had curated for our sales, and the estimates we had given them, received the market's approbation.
The second "surprise" was how well the market held up after the doom and gloom announced after the start of the war in Ukraine, rising inflation, and interest rates. Of course, some "hype" watches saw their value decrease from their peak, but they're still selling for multiple times their retail price. Collectors also showed their appetite for rare, top-quality modern and vintage timepieces, which led us to break our own world record set in 2021 by selling USD $227 million in 2022.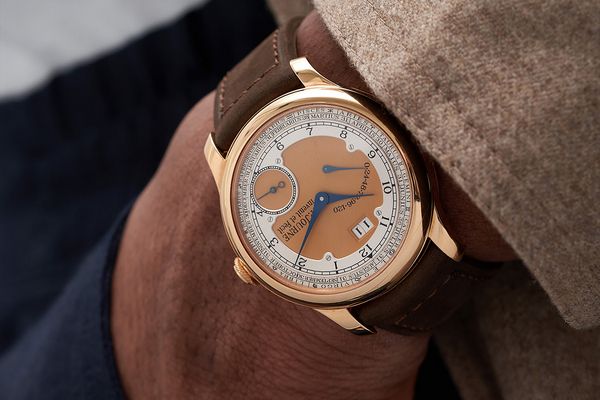 Boldest Prediction For 2023
After the incredible increase in demand for steel sport watches, I think we will see a rising interest in simpler time-only dress watches. These will not systematically be austere two-handed watches – collectors will reopen to the beauty of simplicity, and modern and vintage time-only watches will make a comeback. In the past few years, we have seen that certain colors have become the "flavor of the year," such as salmon or green. I think that 2023 will see purple becoming the color of choice for manufactures.
I can't sign off before mentioning my beloved independent watchmakers! In the past years, the demand for independent artisanal watchmaking has exploded, whether for more classical makers such as F.P. Journe, Philippe Dufour, and Kari Voutilainen, or for more disruptive ones such as MB&F, De Bethune, and Urwerk. These manufactures have been on the market for 15-20 years, and I think we will now start to see the boom of a new generation: Rexhep Rexhepi comes to mind, but there are also more under-the-radar names out there such as Theo Auffret, Sylvain Pinaud, and Simon Brette.
Gertrude Wong, Co-Head of Sale, Specialist, Watches
Biggest Surprise Of 2022
Many of us in Asia were still affected by pandemic measures in 2022. Though it was difficult for us to gather across the continent, growth within our local watch communities accelerated rapidly. With numerous local enthusiasts, collectors, and neophytes sharing their passion at new watch clubs and get-togethers, it has been such a delightful atmosphere to witness. Now that strength in numbers is on our side, and benefited by the surprising relaxation of COVID restrictions throughout Asia at the end of 2022, the new year is quickly becoming a very exciting one to anticipate.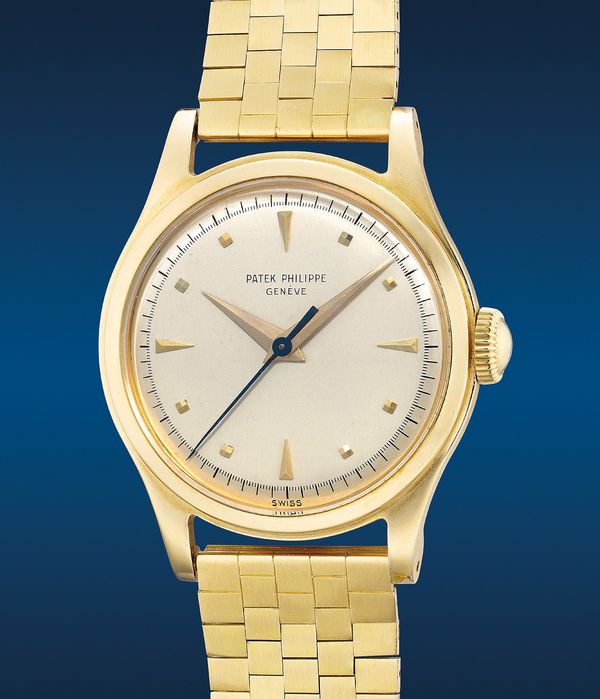 Boldest Prediction For 2023
Timepieces that tick the following three boxes will continue to grow over time: scarcity, outstanding condition, and great provenance. While there were certain commodity timepieces that went through a correction last year, exceptional watches will continue to stand out. With the increasing availability of scholarships and educational materials across social media and online platforms, it is no surprise that collectors' focus are maturing.
Whether you are a seasoned collector with years of knowledge or a newer enthusiast with an appreciation for originality, timepieces in outstanding condition and that are blessed with rarity will continue to thrive. Just look at the Patek Philippe ref. 2508 that sold for eight times its low estimate during our Hong Kong Watch Auction: XV! I think independent watchmaking will also continue to find success in 2023. As those makers focus on strong traditional values and masterful craftmanship, their vision will carry us into the next decade with more and more admiration from collectors.
James Marks, Director Of Phillips PERPETUAL
Biggest Surprise Of 2022
Warren Buffett once wrote, "It's only when the tide goes out that you learn who has been swimming naked." I think that quote encapsulated the vulnerability of a lot of the watch community in 2022. It's never been more apparent that collectors and dealers alike desire and take comfort from a trend in the market. From the vintage Daytona to the rise of independents such as F.P Journe, collectors' passion is at fever pitch when fueled by a shared sense of "we're all in this together" toward a common brand or genre. And yet, when the market turns opaque, it seems people are at their most content in waiting for the next wave.
It's very easy to blame softening prices on macro-economic factors such as interest rates. However, I rather suspect that in the watch market, confidence comes from the definition of the next great trend.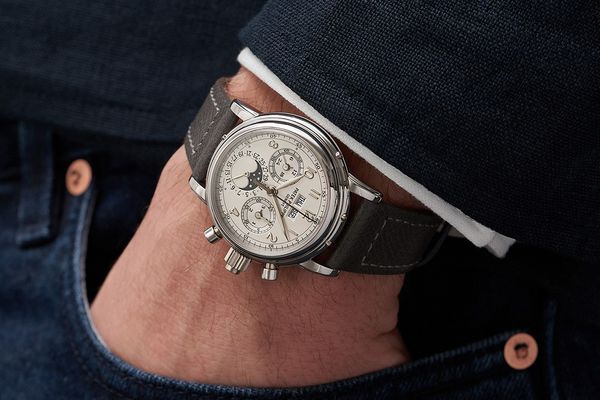 Boldest Prediction For 2023
I believe we will see two streams of interest from collectors in the next 12 months. I see a growing sense that great contemporary references, such as the Lemania-based ref. 5970 and ref. 5004 from Patek Philippe, will soon be considered blue chip, and the arbitrage in price between complications and sport watches will continue to widen. Sensible money should begin to study production volume, quality, and aesthetics rather than fashion.
I also see collectors focusing on the quirky and affordable. Watches such as vintage Porsche Design provide a link between two different passions (cars and watches), and yet they also have a story that keeps collectors curious.
Arthur Touchot, International Head Of Digital Strategy, Specialist
Biggest Surprise Of 2022
PHILLIPS introduced online-only watch auctions for the first time in 2022, and the experience was extremely positive with 100 percent of the watches offered through this new channel finding a new owner. But that didn't surprise me. These were small auctions, featuring popular watches at attractive prices. I was quite confident they would perform well. What I wasn't expecting was for certain watches to perform better online than in live auctions, thus proving that online can in some cases be the better option for consignors.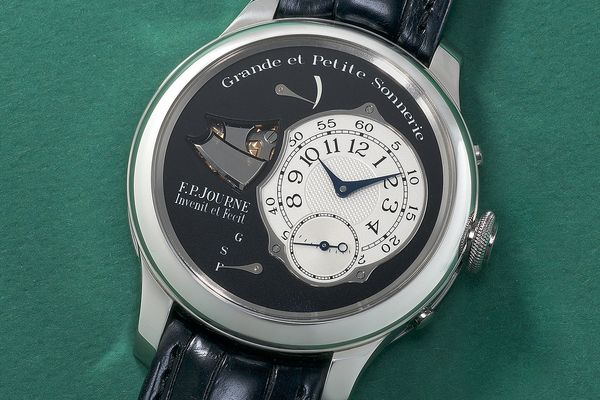 Boldest Prediction For 2023
I predicted in the past that online auctions would become "the best vehicle to sell modern watches, while physical sales will return to what they used to be: smaller, exceptional events for the very best vintage pieces." The past 12 months have proved me wrong. Modern watches continue to perform very well in live sales, and the same is true about vintage watches sold online. Still, I'm convinced of the complementarity of these sales – and I think we'll see online sales become much more than stop-gaps between the traditional auction "seasons." Three weeks in (and three million later), we've seen what they can do for single-owner and/or thematic sales.
Logan Baker, Senior Editorial Manager
Biggest Surprise Of 2022
Twenty twenty-two was a tremendously unpredictable year – even if we all agree on ignoring the MoonSwatch-sized elephant in the room. I mean, how can you predict something like MB&F and Patek Philippe rewriting the rules of the chronograph within months of one other? Or Grand Seiko stealing the show at its debut Watches & Wonders with its most complicated watch ever? It was a year of transformation for many, but what I think I'll remember the most about 2022 is a pair of world records that were set by PHILLIPS during the fall auction season, months after the start of a much-discussed "market correction."
Let me explain. A small group of popular Swiss-made luxury stainless-steel sport watches reached their peak secondary market valuation in March/April of last year. It was an overheated segment that many collectors had backed away from, so it wasn't overly surprising to see a cooldown occur, but I'll never forget watching the stabilization occur in real-time over that summer. But it turns out the collector market wasn't crashing – it was just shifting. At November's Geneva Watch Auction XIV, we saw that serious watch lovers were ready to embrace watches produced outside the traditional Swiss establishment. The George Daniels Spring Case Tourbillon, for instance, sold for CHF 4,083,500, a world record for a wristwatch out of Great Britain. A little later in the sale, the A. Lange & Söhne 1815 Chronograph "Hampton Court Edition" achieved CHF1,058,500, the highest price ever paid for a German timepiece at auction.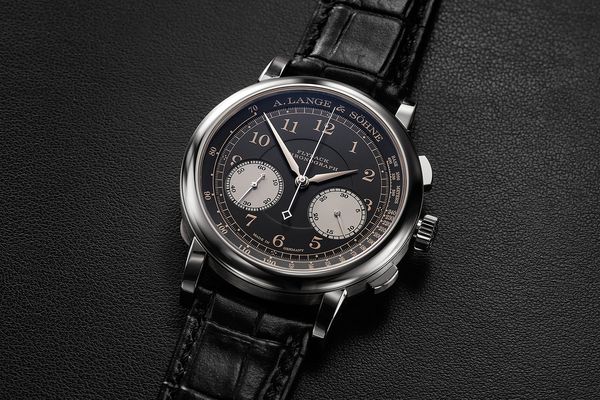 Boldest Prediction For 2023
My forecast is a boring one: I think most brands and watchmakers will follow a path of gradual evolution this year. That means we can expect a continued emphasis on precious metal watches with smaller dimensions and gender-neutral designs. Rolex might look to make a splash around the 60th anniversary of the Daytona, but I don't anticipate any major advancements from the year's remaining anniversary darlings (Blancpain Fifty Fathoms, Omega Seamaster, Patek Philippe Aquanaut, TAG Heuer Carrera, and Rolex Explorer).
The discussion surrounding certified pre-owned (CPO) watches will absolutely continue, especially after Rolex announced its own program late last year. The Chinese export market should bounce back significantly after large-scale COVID-19 lockdowns and restrictions shuttered retail stores and distribution centers for much of 2022; if they don't, the Swiss industry might be in trouble.
Finally, and most relevant to PHILLIPS, I predict that collectors will finally begin to embrace the world of neo-vintage in a big way. There is still so much value to be found in watches produced during the 1990s and early 2000s. I'm personally keeping an eye on complicated watches from that era by makers such as Breguet, Blancpain, Parmigiani Fleurier, and Patek Philippe.
---
About Phillips In Association With Bacs & Russo
The team of specialists at PHILLIPS Watches is dedicated to an uncompromised approach to quality, transparency, and client service. Phillips in Association with Bacs & Russo holds the world record for the most successful watch auction, with its Geneva Watch Auction: XIV having realized $74.5 million in 2021. Over the course of 2021 and 2022, the company sold 100% of the watches offered, a first in the industry, resulting in the highest annual total in history across all the auction houses at $227 million.
---
Recommended Reading
A Young Enthusiast Reviews Watches Auctioned by PHILLIPS
The Hong Kong Watch Auction: XV (Video)
The New York Watch Auction: Seven Realizes $21.1 Million