Norman Lewis, Eye of the Storm, 1973. 20th Century & Contemporary Art New York, Morning Sale.
Norman Lewis
Norman Lewis' 1973 Eye of the Storm is a marvelous example of the artist's late Black Paintings, which are dominated by the color as a means of representing Lewis' exploration of the formal qualities of painting. Lewis believed pursuing abstraction was the best way to assert his power as an African American artist, and that illustrating social conditions through narrative art was not an effective agent for change. It was this opinion that distinguished Lewis from both his fellow African American post-war artists, as well as his white Abstract Expressionist contemporaries. Having stood at the intersection of the Black Art and Abstract Expressionism movements, the artist is often, wrongly, not associated with the latter, despite his important contributions to abstract painting at large.
Why Now: In recent years, Lewis' paintings have been acquired by major institutions including the Whitney Museum of American Art, New York's 2019 acquisition of American Totem from 1960 — the first painting by Lewis to enter the Whitney's collection. The work is currently on view on the seventh floor of the museum alongside a major Franz Kline painting, asserting Lewis' importance in the art historical canon. Between 2015 and 2017, other museums that have acquired works by Lewis include the Newark Museum, the Cleveland Museum of Art, and SFMOMA. Lewis is currently featured in Decades of Acquisitions: Works on Paper from the Collection (through 30 April 2022) at Bill Hodges Gallery.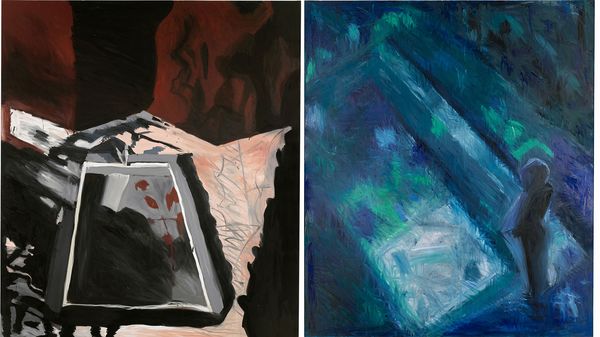 Jennifer Bartlett, In the Garden #108, 1982. 20th Century & Contemporary Art New York, Morning Sale.
Jennifer Bartlett
Often combining figuration with abstraction and methodically engaging with notions of scale, form, and representation, Jennifer Bartlett challenges artistic conventions through her conceptual painting practice. The artist appropriates mundane subjects – household objects, interiors, natural scenes, and everyday items – by restructuring their intrinsic value to establish an exploded view of meaning. Born out of an exceptionally rainy stay in Nice, France, In the Garden #108 exemplifies the artist's notional approach. As John Russell writes in his introduction to the series: "That ratty little garden harbored all that is needed for art. Earth, water, and sky were there. So was the human presence, in no matter how ridiculous a form. In fact the history of the universe was there, if you knew how to read it and were not put off by the packaging."
Why Now: In 2019, Marianne Boesky Gallery and Paula Cooper Gallery announced the joint representation of Jennifer Bartlett. Since then, there has been a renewed interest in the artist's works, with recent solo, two-person, and group shows, including Rhapsody at the Museum of Modern Art, New York in 2019. Bartlett's large-scale 61-part work House Piece was also recently included in the LACMA's 2021 exhibition Coded: Art at the Dawn of the Computer Age 1960-80.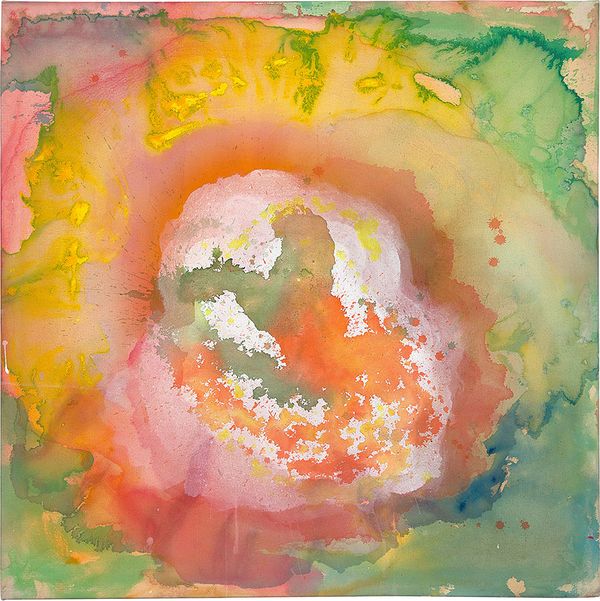 Vivian Springford
Vivian Springford worked between Abstract Expressionism and Color Field painting, establishing herself as an exemplary reference for the emergent American artistic movements of the mid-twentieth century. Her early emphasis on splatter and drip painting showed a clear affinity for the former school, with an added element of influence from Chinese calligraphy and Confucianism – Springford employed a "one-shot" technique in which a work was created in a single movement, foregoing amendments and revision. By the 1970s, Springford had developed a distinctive practice of stain painting which, while in the mode of Color Field works with its focus on swathes of color, retained much of her early technique to form an intensely comprehensive style. "I want to find my own small plot or pattern of energy that will express the inner me in terms of rhythmic movement and color," the artist said. "The expansive center of the universe, of the stars, and of nature is my constant challenge in abstract terms."
Why Now: After retreating from the public eye in the late 1970s following a diagnosis of macular degeneration, Springford's abstract masterworks were largely forgotten until 1998, when Gary Snyder discovered a trove of her otherworldly abstractions. In 2003, the year of the artist's death at age 90, Snyder mounted a memorial show for her work. Years later in 2018, Almine Rech Gallery announced their representation of the artist's estate, coinciding with an inaugural exhibition in New York, alongside the publication of the first-ever monographic catalog of her work. Last Fall, Springford's work was exhibited as part of Souffler de son souffle at Fondation Vincent van Gogh, Arles, France, which will close at the end of April.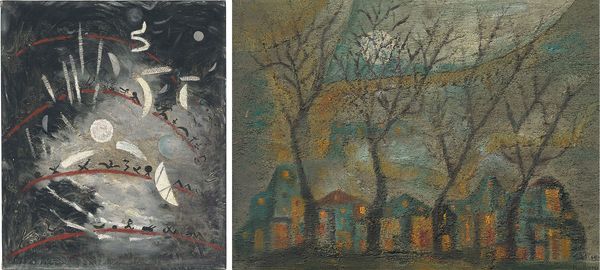 Alice Rahon
A shapeshifter in her work and practice as both a renowned artist and poet, Alice Rahon is a significant link between the ebbing Surrealist movement in France and its reinvigorated turn towards an ascendent group of artists in Mexico after the Second World War. Rahon's style is typified by a dream-like quality; an abstraction of forms that carries a poetic sense of indistinction with themes of nature, myth, storytelling, and legendary cities. The artist experimented often with materials and techniques, incorporating sand and sgraffito to give texture to her paintings and adding elements of the natural world to her work. The resulting effect creates an almost prehistorical landscape of dreams. Upon visiting the Altamira cave paintings of Spain in 1933 Rahon remarked, "In earliest times painting was magical; it was a key to the invisible [...] the value of a work lay in its powers of conjuration, a power that talent alone could not achieve."
Why Now: Rahon's work was recently included in the celebrated exhibition Surrealism Beyond Borders which closed at the Metropolitan Museum of Art, New York earlier this year. Her works are currently featured in the Surrealist-inspired exhibition The Milk of Dreams, now on view at the Venice Biennale, which rightfully positions the artist among the forgotten female masters of the form.
Denyse Thomasos
Painted in 1997, Spin is among 13 works that Thomasos presented the same year in her first New York solo show, a highly acclaimed breakthrough exhibition at Lennon Weinberg Gallery. Populated by fragmented architectures, Thomasos' gestural paintings skillfully employ an off-kilter sense of space and depth within gridded, abstract landscapes. During her lifetime, the Trinidad-born painter became known for challenging the limits of abstraction – embedding both personal and political content such as her experiences as an immigrant, her global travels and the legacies of slavery and colonization. In 2002, David Hammons notably included her in his exhibition Quiet as It's Kept alongside Stanley Whitney and Ed Clark. For much of the 2000s, Thomasos travelled widely to Asia, Africa and Europe as part of her research-based practice. By 2009, she was full-bore back in the studio and at the height of a burgeoning career. Three years later, in 2012, Thomasos' life was tragically and unexpectedly cut short at age 47 during a routine medical procedure.
Why Now: Denyse Thomasos is indisputably a major standout in this year's Whitney Biennial, aptly titled Quiet as It's Kept. She is also featured in the 2022 Toronto Biennial and the Art Gallery of Ontario's exhibition, I Am Here: Home Movies and Everyday Masterpieces. The Art Gallery of Ontario will celebrate the artist in a major career retrospective this October.
Discover More from 20th Century & Contemporary Art >
---
Recommended Reading
Two Days at the Venice Biennale 2022 >