- By Brynn Wallner

It has been an insane year for watches. But of course, if you're here – scrolling through Phillips on the eve of what's sure to be a historic auction – you already knew that. Between pandemic-induced panic buying, empty shelves at watch boutiques, and the subsequent boom of the secondary market, it's official to say that haute horology has blown up. All of this happening just as I started Dimepiece? The timing feels eerie.
My first introduction into watches was actually through the secondary market at another major auction house. It was there that I not only became enamored with them, but noticed how blatantly women were left out of the narrative. I'd edit articles highlighting Paul Newman, Gérald Genta, Jonah Hill – but where were the ladies? Any mention, if ever, of a female watch collector seemed to be a complete afterthought. Thus the idea of Dimepiece, my platform dedicated to all things women and watches, was born; and here we are now! Just a couple months ago, I moderated a discussion panel at Phillips, picking the brains of some of the top female watch experts in the house's fancy new wing (lovingly referred to as "the cube"). This type of female-focused event was never the norm, even at the start of 2021.
As the industry becomes more inclusive, we also see it engulfed in a tidal wave of hype, and Phillips is uniquely poised to participate, yes, but also transcend. Ever timeless and painstakingly curated, their collections are dictated by best-in-class craftsmanship, provenance and engaging storytelling. It's a thrill, then, to pick out my top 10 favorites from this upcoming sale. I'm no watch specialist by any means – my interest comes from a more cultural, fashion-informed perspective – and the fact that a voice like mine is highlighted here seems radical. So without further ado, here are 10 Dimepiece-approved highlights from the 2021 New York Watch Auction. Let's have some fun.
TOP TEN:
Lot 1T: Patek Philippe Ref. 5711/1A-018 / TIFFANY DIAL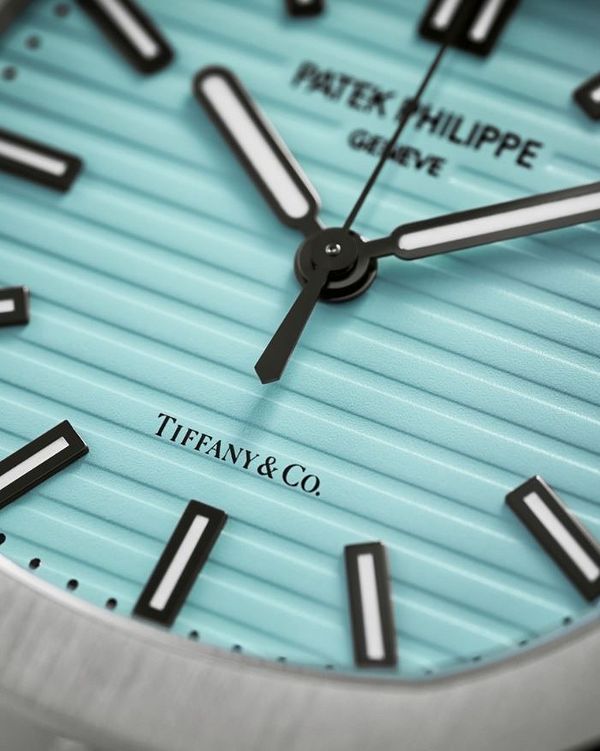 Okay, let's start with the elephant in the room: the new Patek Philippe 5711 with the Tiffany dial.
Produced in a quantity of just 170 timepieces, this is the final iteration of the highly lusted over, soon-to-be discontinued reference 5711 (you know, the same ref that made Kevin O'Leary cry after 10 years on the waitlist). It's available exclusively through Tiffany locations in Beverly Hills, New York and San Francisco with the exception of this very lot. On its surface, this piece is a true product of the hype machine. When it was unveiled to the world this past Monday, my entire Instagram feed was Tiffany blue. But if you dig even the slightest, you'll understand why this collaboration makes sense. The limited 170 quantity signifies Patek and Tiffany's 170-year old relationship. And today, Tiffany & Co. remains the world's only retailer whose name appears on a Patek Philippe dial, making any Tiffany-signed timepiece extremely sought after. This Nautilus is simply a physical emblem of this long standing partnership and a celebration of high-end watchmaking for watchmaking's sake (all proceeds of this sale go to charity, so you know it's real).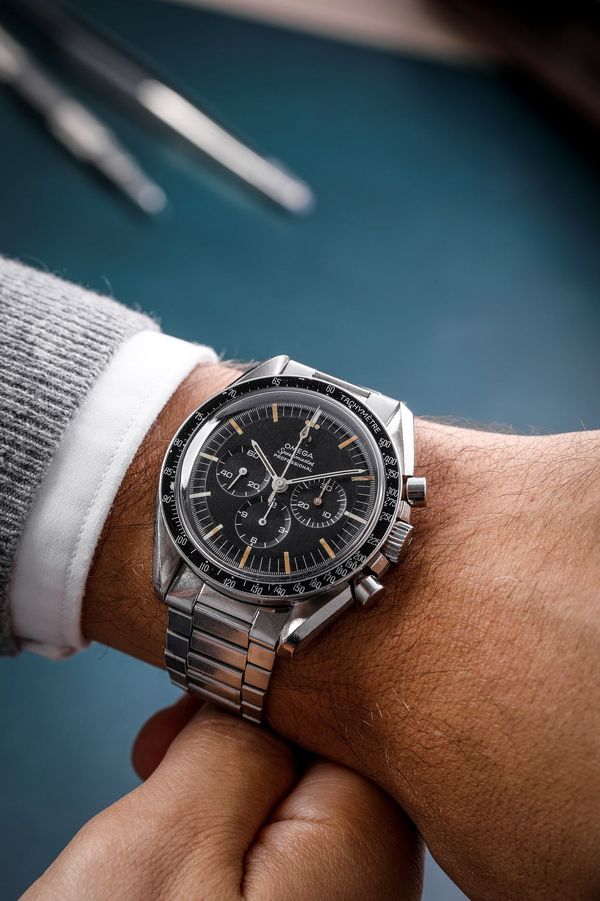 Lot 138: Omega Ref. 145.012-67 SP / RALPH ELLISON
Provenance, provenance, provenance. Sure, we've all heard of the Paul Newman Daytona, but how about the Ralph Ellison Speedy?! Ellison actually got his in 1968 – one year before the Speedmaster took its historical trip to the moon (and sixteen years after the release of his genre-defying Invisible Man). It gives me chills thinking of Ralph Ellison wearing this watch, glancing out at the Hudson River, smoking a cigar, enjoying his success. It's equally moving to consider that this watch belonged to a man who so articulately expressed the Black experience in America. Within the context of the overwhelmingly white watch industry, where Black individuals are so often left out of the narrative, this piece is graced with a layer of poignancy. It's a real "if you know, you know" item, and I hope it finds a good home.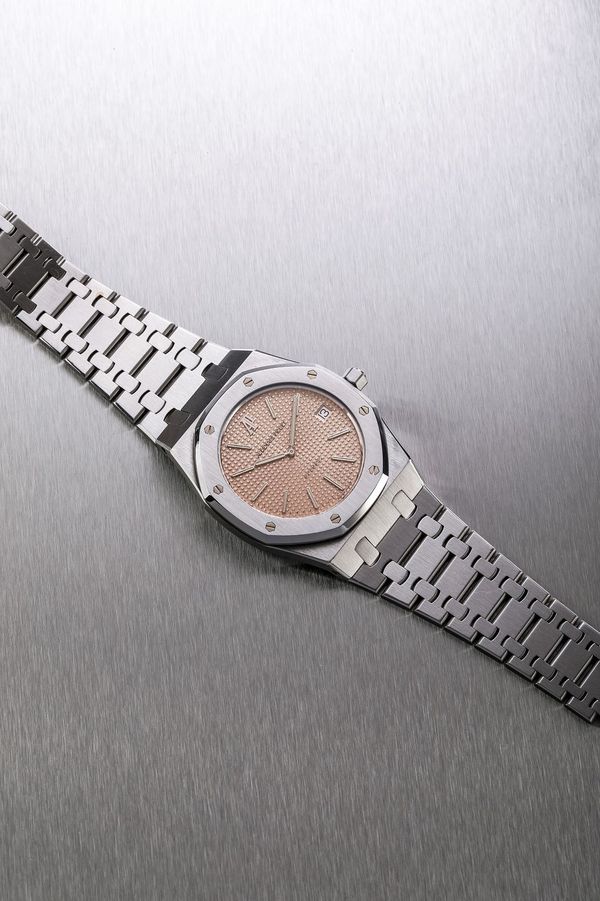 Lot 12: Audemars Piguet Ref. 14802ST.OO.0944ST.02 / "JUBILEE"
It's no secret that I'm a Royal Oak fan, having just spent Week on the Wrist with the recent 34mm black ceramic reference. And as much as that timepiece grew on me, I still gravitate toward the more classic models like this one. I looove how it pays homage to the original reference designed by my king Gérald Genta (or, affectionately, GG). Sleek, ultra-thin, charming – no I'm not describing myself – this is one of just 1000 made in 1992 to celebrate the 20th anniversary of the Royal Oak. Narrow that down even further: only 700 were made in stainless steel (my metal of choice for the RO), with an estimated 200-300 fitted with the salmon dial. Layers, here. Rarity. The salmon is decidedly not pink, but just bold enough to brighten up the seriousness of the steel. Clocking in at a gracefully proportioned 39mm, this would look equally fab on anyone, regardless of gender. Oh, and by the way, the 50th anniversary is coming up in 2022, so best to secure this one for a toast.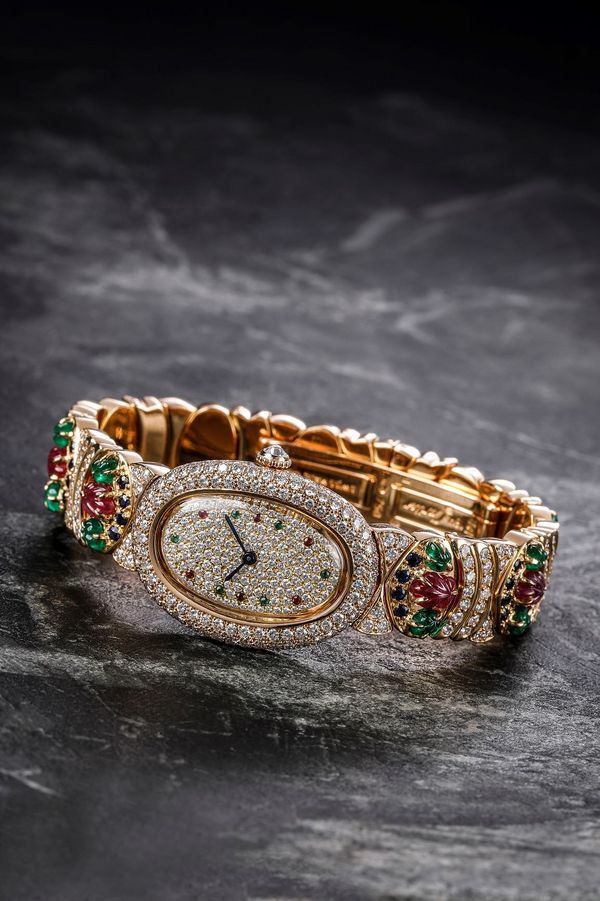 Lot 103: Cartier Ref. 2947 / TUTTI FRUTTI
Tutti Frutti! Can you imagine a better name for your watch? She's fun, she's fancy, and she may have sipped just a bit too much champagne at the holiday party. But wait – confession: I used to hate bejewelled watches. Okay, hate is a strong word. I didn't hate, but they were definitely not my cup of tea, let alone anything I myself would wear. Well, folks, that has all changed in the past year. You really have to spend time with pieces like this, feel the weight on your wrist and behold the sparkle with your own two eyes. Skeptics, take my word for it: this Cartier just hits different when you try her on. And to my longtime jewel lovers, you have better taste than I do. Diamonds, emeralds, rubies, and sapphires aside, I've become recently enamored with the Cartier Baignoire model in general. French for "bathtub", it is shaped just so, a subtle veer away from the classic Tank. I'm deeming it the new it-girl watch for 2022 (taking the place of the Cartier Panthère). So… if you're going for queen bee, might as well level up with some ice. Wear this with a party dress and dance by yourself to Phoenix's "Tuttifrutti" before a night on the town.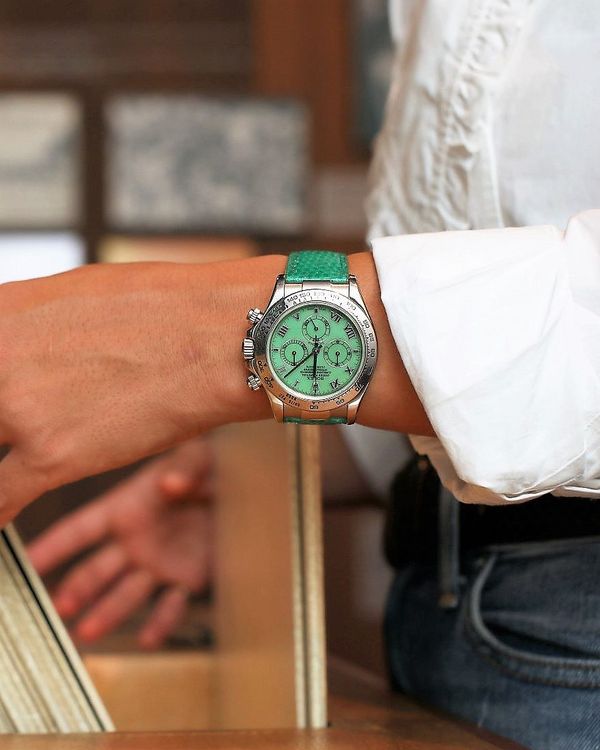 Lot 120: Rolex Ref. 116519 / DAYTONA "BEACH"
If you have been paying any attention to fashion lately (or to your 19 year old daughter), you'd know that Y2K is back. Yes, that's right – low rise jeans, late Tom Ford-era Gucci, Juicy Couture… even Von Dutch. Don't cringe, just lean into it, and consider this highly coveted 2003 cosmograph Daytona "Beach." Equipped with Rolex's in-house caliber 4130 movement, it's business in the back, party in front. 18K white gold, green chrysoprase dial, exotic strap? See you at the Standard Miami.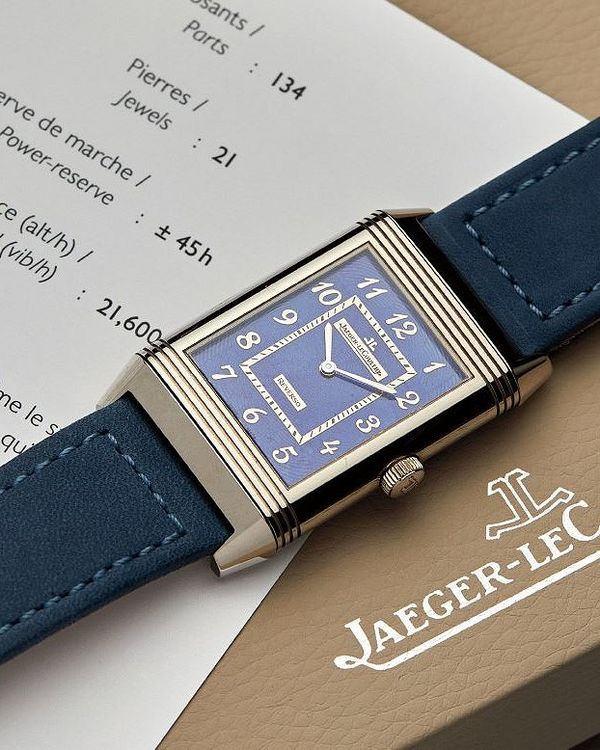 Lot 129: Jaeger-LeCoultre Ref. Q373 35 EI: 273.3.62 / WHITE GOLD ENAMEL DIAL
Ah, the Reverso. Originally designed in the '30s, this ingenious model was created to withstand the most intense polo matches. Worried about scuffing your timepiece while riding horseback? Just flip it over! Worried about babysitting your 3-year old nephew? Flip it over. Worried about knocking it on a taxi door on your way to a dinner date? Flip. It. Over. It's versatile, handsome, beloved. This limited reference is rendered in white gold, which happens to be my favorite flex ever. Oh, no, that's not steel. It's 18K white gold: a secret for you to keep, subtly detected by others with knowing glances and nods. Looks just as good with a suit as it does with jeans and a t-shirt.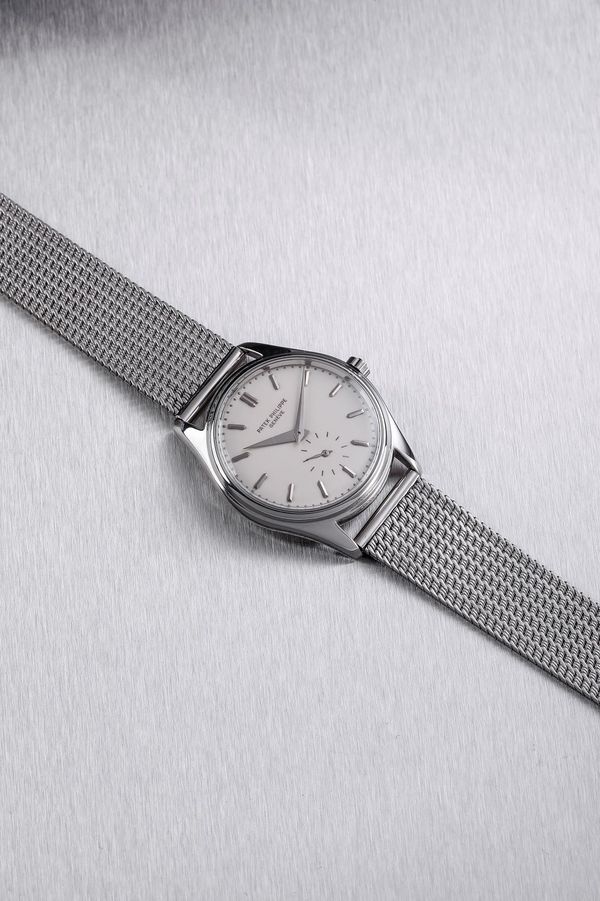 Lot 26: Patek Philippe Ref. 2526 / GAY FRERES / RIDE THE WAVE
When I asked to try this on at Phillips, I was holding an iced coffee in one hand and my purse in the other. The specialist was like, ehh, why don't we sit down and have you try it on at a table. Rightfully so… this piece isn't something to just casually drip iced coffee condensation on. Introduced in 1953, it's older than my dad (hi, dad!) and has achieved legend-status as Patek Philippe's first automatic wristwatch. With a case sized at 35.5mm, it was oversized for the time – but, in my humble opinion, ideal for now. Breathtaking in its simplicity, I was particularly struck by its warm, cream-colored dial. It gave me butterflies! The straight end-link mesh Gay Frères bracelet is just the cherry on top. Cool to see the GF stamp under the slightly faded "Patek Philippe & Co. Geneve" inscription. You can tell this watch was worn with love.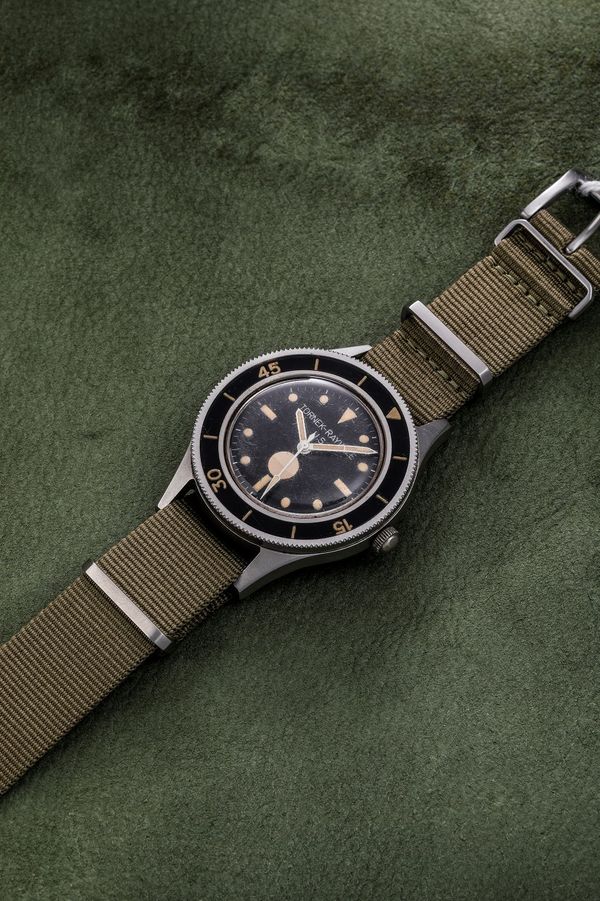 Lot 139: ornek-Rayville Ref. TR-900 / US
My grandfather, Nicholas Wallner, was a Navy guy. You can understand, then, why I instantly gravitated toward this ultra-rare military watch designed for the U.S. Navy… And that was even before I heard the story about it! Well, this watch has two stories. One, this model was actually created by Blancpain – "Tornek Rayville" is actually the domestic subsidiary hired to subvert the 1933 "Buy American Act" (meaning the U.S. Navy could not directly purchase Swiss watches… imagine!). And two, the consignor discovered this watch while doing a bit of spring cleaning, forgotten in a box that'd been packed away since the '70s. He can remember playing with the watch as a kid, but not the exact origin, as no relatives served in the Navy during Vietnam. A mystery!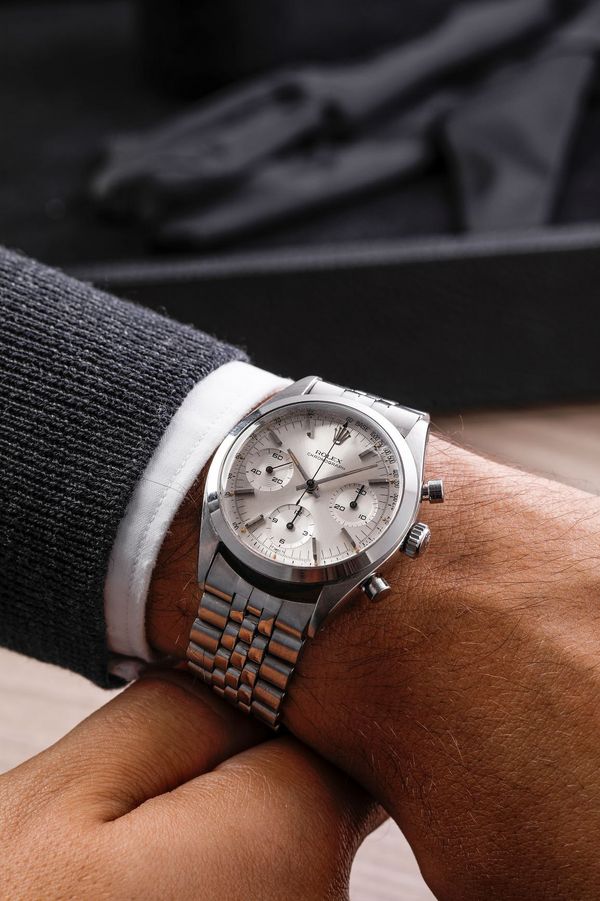 Lot 78: Rolex Ref. 6238 / PRE-DAYTONA
Oof, I wish you could see this baby in person. I nearly mistook the sunray silvered dial for mother of pearl – that's how warm and glowing it is. Behold, too, the exceptionally preserved yellow gold case, each hallmark crisper than the next. (Note to self: never polish your watch so it'll look as good as this one does in 50 years). On another note, I have to say: I love a pre-Daytona Daytona. This reference 6238 provides an important steppingstone to the later Daytona references, influencing the era of 1960s sports chronos. Today, I can't think of a better look than to wear a Daytona without the famous "Daytona" on the dial. If you know you know.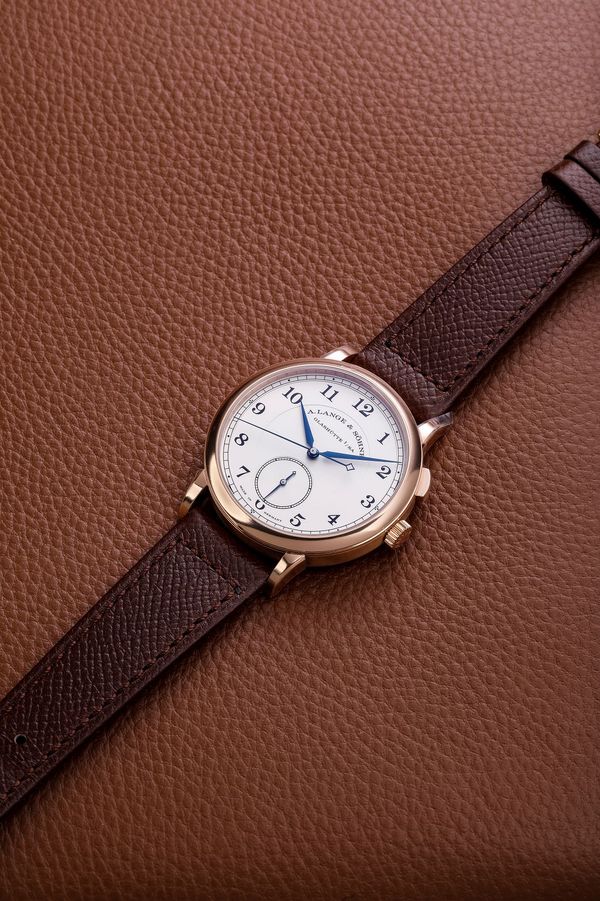 Lot 68: A. Lange & Söhne / Ref. 297.032
Say it with me: new-old-stock. This stunning 18K pink-gold A. Lange & Söhne is presented unworn by the owner, complete with a prestigious serial number usually reserved for Lange's most important clients. This watch is #90 of 90, which feels like an auspicious sign because 1990 (my birth year!) was also the year that A. Lange & Söhne was reborn. Originally founded in 1845 by Ferdinand Adolph Lange in Dresden, the brand quickly became Germany's finest watchmaker; but on the final day of World War II, their factories were destroyed by Russian bombers, subsequently confiscated by the Soviet Union. It wasn't until, yep, 1990 that Ferdinand's great grandson Walter Lange re-established the brand with the objective to once again produce top-quality luxury watches. Fast forward to now, Lange watches are the most drooled over by my snobbiest watch collector friends. Ooh, a Lange. A true success story of defiance transcending multiple generations. Best to end on an inspiring note.