An Important Colored Diamond Ring, Estimate: HK$11,000,000 - 19,000,000 (US$1,400,000 - 2,400,000), Lot 587
Jewels & Jadeite, 27 November
A Fancy Pink-Purple Diamond Ring
This 5.06-carat fancy pink-purple ring is one of my standout lots this season. It's hard to pick a favorite, but I have a soft spot for this ring. I particularly like the blue diamond side stones which are subtle without being overpowering and accentuate the striking pink of the center stone. Baby pink and baby blue: what's not to love about this gorgeous ring! —Charlene Lau, Head of Jewels, Hong Kong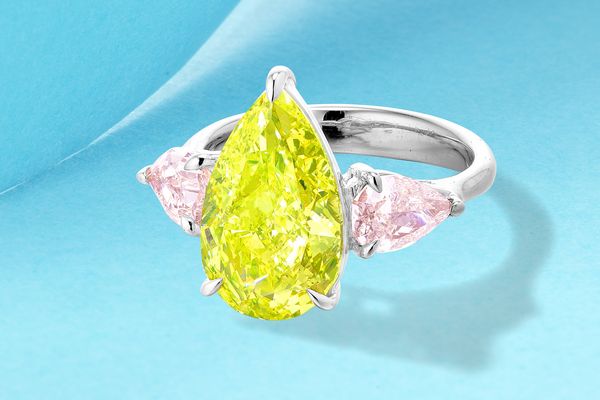 A Pear-Shaped Fancy Intense Greenish-Yellow Diamond Ring
If you're seeking a statement ring that's out of the ordinary, look no further. This 5.03-carat other-worldly colored diamond is a natural fancy intense greenish-yellow diamond set with two pink diamond shoulder stones. With its unique color, the ring lightens up the finger and, I would imagine, the outfit it's complimenting.
I have always loved the "alternative" non-classic colors that diamonds come in: orangey-yellows, greenish-yellows, orange-pinks, etc. I find they have such character, and this is the most fabulous example. —Paul Redmayne, Head of Private Sales, Jewelry
A Pair of Cartier Emerald and Diamond Earrings, Circa 1960s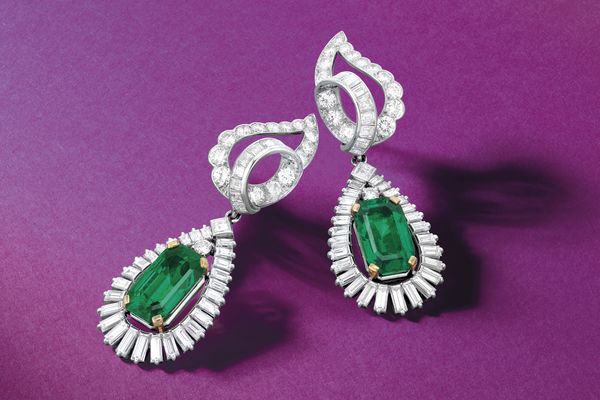 What grabs me is the attention to detail throughout, from the near-identical weight of the Colombian emeralds to the graduated selection of stones and the stylistic juxtaposition of round and rectangular diamonds which hint subtly at the very emeralds they accent.
The ribbon-like scrolls above the emeralds give such vivacity and movement, while the pear-shaped halos around the emeralds simultaneously enhance and soften the otherwise angular nature of the step cut. To have such a stunning pair of emeralds set in such a way is already a gift, but to have them set by Cartier and some 60 years ago is remarkable — a pair of timeless beauties from an iconic house! —Cristel Tan, International Specialist
A Diamond Necklace by Federico Buccellati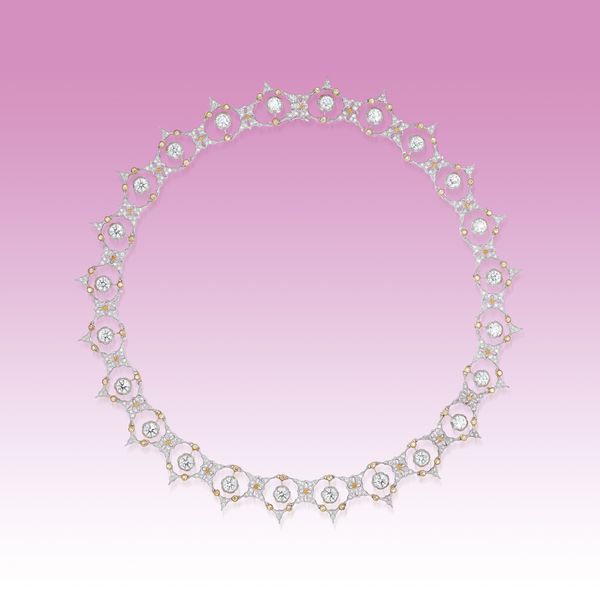 This diamond necklace is the star of the show for me. Often, we see designers "prioritize" the front main focal point of a necklace, but here, the 360-degree effect is complete. The harmonious continuity of the motif runs all the way around the necklace. It is at once beautiful and delicate, reminiscent of fine Italian lace, and this delicacy is a hallmark of the jeweller. —Tomoko Mizutani, Specialist
A Platinum and Diamond Art Deco Lapel Watch by Cartier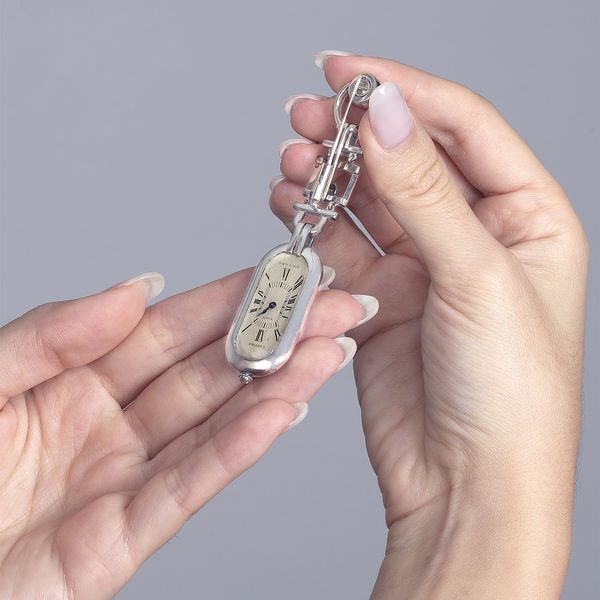 As a lover of history, I've always been fascinated by more historical pieces and think about their journey. In this case, how did this watch — made by Cartier nearly a century ago and still working today — arrive in Hong Kong? Who wore it? When and where did they wear it? I imagine the stories it can tell — the parties, places and people it's been around.
Art deco pieces such as these are increasingly in demand and very rare, leaving one to ask, "Once this one is sold, will I have the opportunity to see another?" —Dominique Lau, Cataloguer
---
Recommended Reading
The Thrill of the Hunt: A Collector's Lifelong Quest for the World's Most Precious Gems >
10 Fun Facts About Zambian Emeralds >