From left to right:
An Emerald and Diamond Necklace, Estimate: HK$650,000 - 850,000 (US$83,000 - 110,000), Lot 2031
An Emerald and Diamond Bracelet, Estimate: HK$250,000 - 350,000 (US$32,000 - 45,000), Lot 2029
An Emerald and Diamond Ring, Estimate: HK$65,000 - 85,000 (US$8,300 - 11,000), Lot 2030
A Pair of Emerald and Diamond Earrings, Estimate: HK$120,000 - 220,000 (US$15,000 - 28,000), Lot 2028
Treasures from Zambia Online Auction, 23 November - 2 December
While Colombia has long been the most sought-after in terms of emerald provenance, Zambian emeralds have become increasingly popular in recent years and today are rightly held in near-equal esteem as those of Colombian origin. In conjunction with Treasures from Zambia, our online sale of the largest collection of Zambian emeralds ever brought to auction, here are 10 facts you might not have known about Zambian emeralds.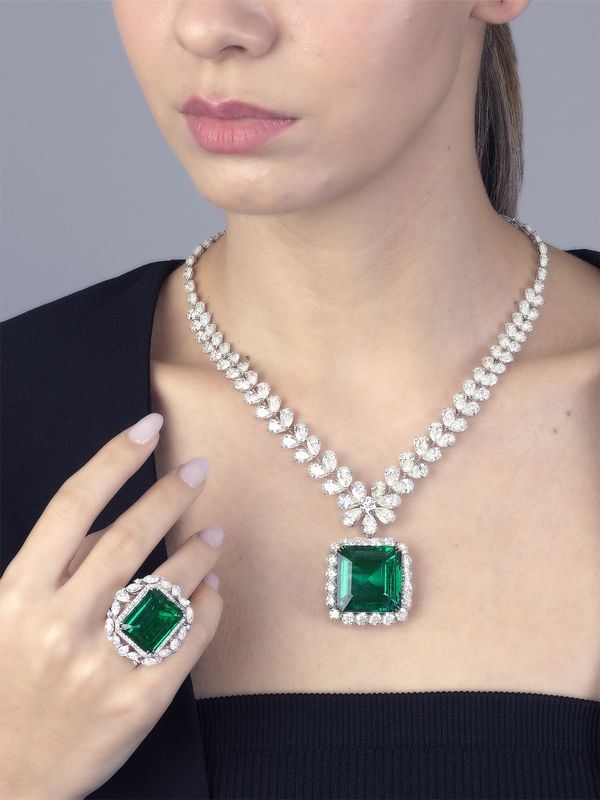 1. They're much older than you think!
Zambian emeralds formed over 500 million years ago through a rare combination of minerals and heat from deep in the Earth's crust, making East African emeralds geologically older than emeralds of other origins. Emerald deposits have been known to exist in Zambia since the 1920s, but they were not commercially mined until the 1970s, which coincided with the development of prospecting and mining techniques.
2. Zambia is now on the emerald bucket list.
Zambia has created a stir within the gemstone world for its abundant supply of emeralds. Located in a region surrounded by neighbors renowned for their gem deposits — think Tanzanian tanzanites and Mozambique rubies — Zambia has quickly risen to become one of the most valuable emerald sources in the world. On both sides of the Kafubu River, the mineral-rich Copperbelt Province is home to the Kagem emerald mine, majority owned by UK-based mining company Gemfields, which is the world's single largest producer of emeralds, taking up approximately 25% of global production.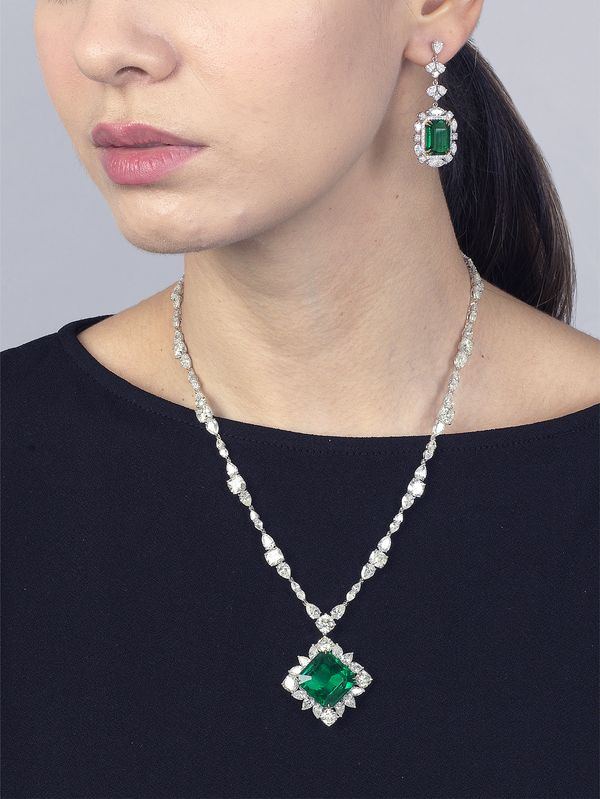 3. They've graced the red carpet.
Zambian emeralds recently took center stage in Hollywood. During the 2016 Golden Globe awards, Best Actress winner Taraji P. Henson dazzled in a pair of rare 107-carat Zambian emerald earrings by jeweler Kimberly McDonald. In 2019, another Zambian emerald made its debut when "Green Book" actor Mahershala Ali accepted his award for Best Supporting Actor at the Golden Globes by wearing an emerald signet-style ring, also designed by McDonald.
4. The 'Elephant' and 'Lion' are not just 'Big Five' animals — they're also famous gems from Africa.
In 2020, a notable 6,225-carat gem named Insofo — "elephant" in Bemba — was unearthed from Zambia's Kagem mine. In 2018, the same mine produced an equally impressive 5,655-carat emerald, named Inkalamu or "lion," remarkable not only for its size but for its exceptional clarity and even green hue. Given that a 30-ton truckload of rock from Kagem yields only 2-3 grams of emeralds, stones like Insofo and Inkalamu are extremely rare. Hence, they have joined an exclusive list of stones with names only reserved for the most exceptional gems.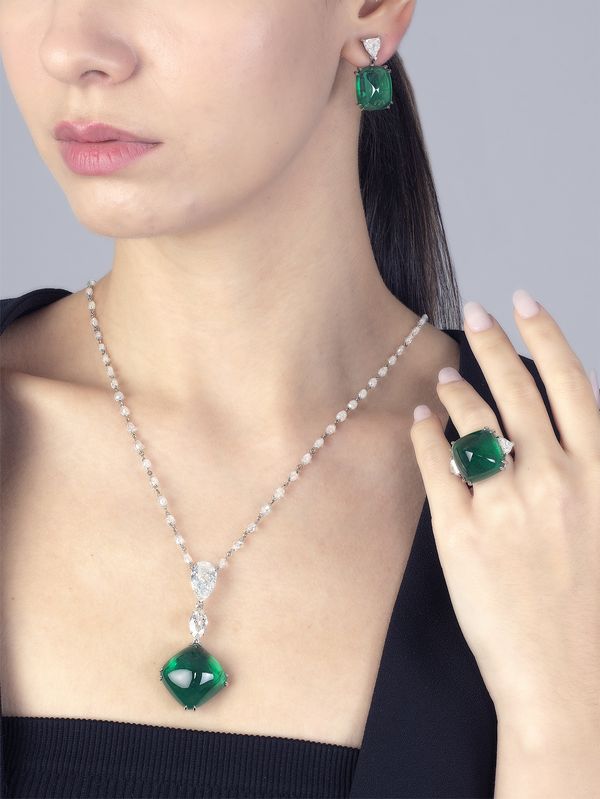 5. Go green with envy for their striking hue.
Zambian emeralds get their beautiful intense green color from the presence of chromium, iron and beryllium, which add to the overall depth of the stone. The lack of vanadium, predominant in Colombian emeralds, results in its distinctive shade that ranges from light to dark green and slightly bluish to bluish-green. Zambian emeralds have a greater level of clarity than their Colombian counterparts, because of a lower incidence of "eye-visible" inclusions, thus better reflecting light and enhancing their color.
6. They're the 'superfood' of emeralds.
Typically, Zambian emeralds tend to have a much higher iron content than other emeralds, resulting in a stronger structure, often measuring higher than Colombian emeralds on the Mohs scale of hardness (Zambian 7.5-8 vs. Colombian 7-7.5). Their chemical composition makes them less brittle or porous, lead to smaller, high-quality gems.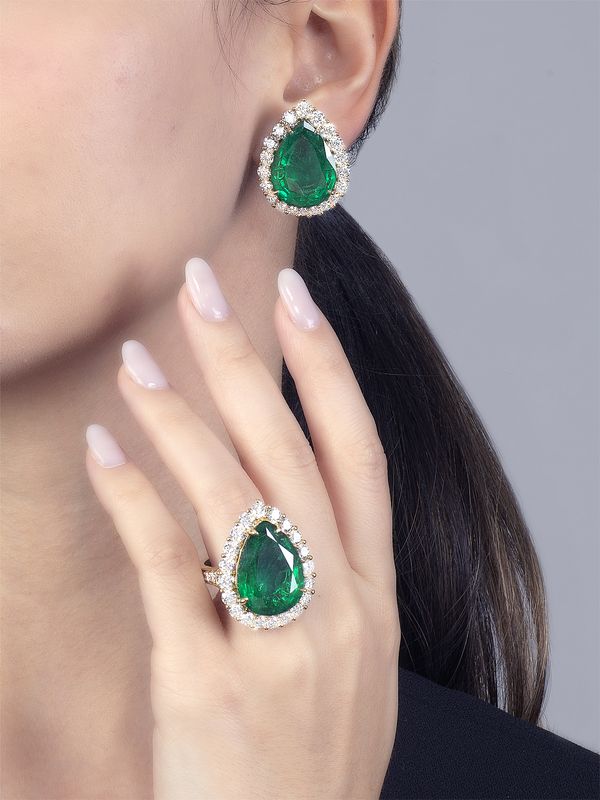 7. They're a natural beauty trend.
Because of the way they form and are mined, Zambian emeralds have a more intact crystal structure, which leads to stones that are admirably clean with very few fractures. Unlike their Colombian counterparts, Zambian emeralds require fewer man-made treatments or enhancements, only applying baby oil to the rough stone to improve its color or clarity. The emphasis on the natural beauty of Zambian emeralds ultimately increases their value.
8. Each has a 'secret garden.'
Natural features known as inclusions are found inside the emerald and give an identity to each gem, helping gemologists identify its place of origin as well as distinguish between natural, synthetic or treated gemstones. Often referred to as the jardin — French word for "garden" — these inclusions resemble moss or plant foliage and can sometimes add value to the emerald.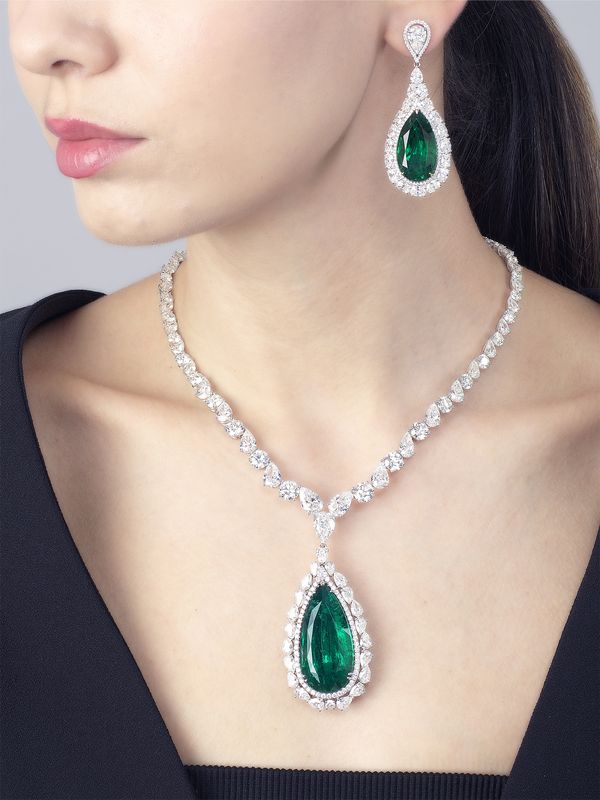 9. They're a cut above the rest.
The hub for emerald cutting is still in Jaipur, northern India, where gems are often hand-cut using centuries-old techniques. The most popular cut is still the step cut, or emerald cut, which minimizes wastage of the rough and improves stability in this relatively soft gem. Zambian emeralds, however, lend themselves to more bespoke cuts with unusual shapes and angles. Both large and small sizes are also possible because of the richness of color and quality of the stones.
10. A stricter moral code.
Due to responsible sourcing and sustainable mining practices, Zambian emeralds are becoming more desirable and highly sought after as customers are prioritizing traceability, a transparent supply chain, and the well-being of communities involved in mining precious gemstones. Gemfields teamed up with Gubelin Gem Lab to introduce the Emerald Paternity Test, a technology which involves applying DNA-based nanoparticles directly onto rough emerald crystals to determine the provenance of emeralds back to its origins.
---
Recommended Reading
The Thrill of the Hunt: A Collector's Lifelong Quest for the World's Most Precious Gems >