Founded in 1847, Cartier has established a reputation synonymous with the fusion of exceptional savoir-faire and timelessness. Celebrated as the "Jeweler of Kings," Cartier continuously pushes the boundaries, striving to achieve excellence in originality beyond one's imagination.
Embracing Cartier's historical journey with its luxurious approach, the fundamental belief remains that the gemstones guide each creation. Even the most discerning collectors turn to Cartier to create exceptional jewels. Craftsmen and designers work seamlessly together to showcase the inherent beauty of each gem, through design and the use of precious metals, encapsulating the essence of the Cartier vision.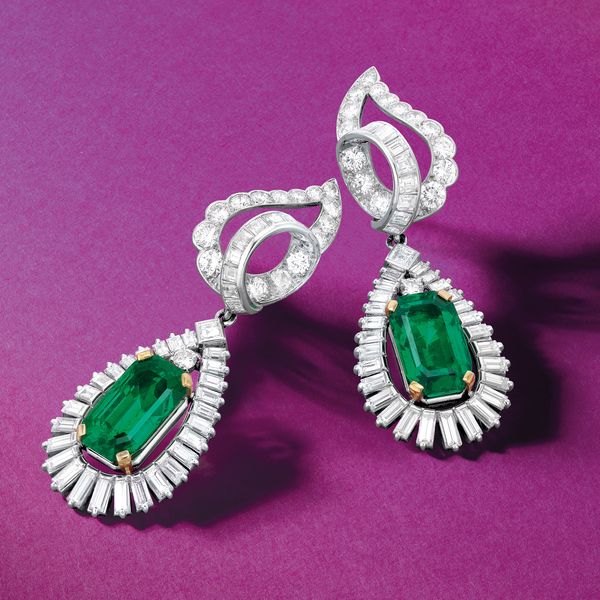 Designed as a pair of diamond fluted scrolls, these earrings, set with brilliant and baguette-cut diamonds, are reflective of Cartier's multi-dimensional design aesthetic.
The elegant design highlights a matched pair of Colombian emeralds, set with minimal metal settings, emphasizing the play of light to radiate the beauty and transparency of the gemstones.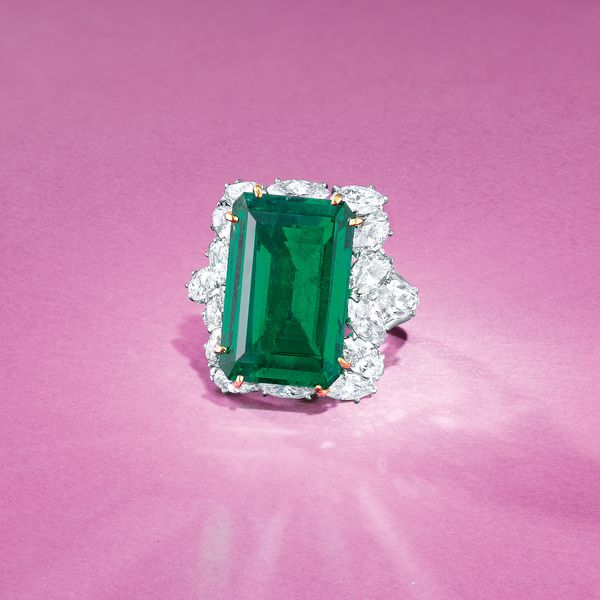 Here, a 10-carat Colombian emerald is set in a classic diamond setting, using a surround of marquise-cut diamonds. Each diamond is deliberately set at different angles to create light that refracts off each diamond, enhancing the exquisite emerald.
These two pieces represent Cartier's distinctive understanding of individual gemstones as expressing their own unique personality, and they're on offer at Phillips' Jewels & Jadeite sale in Hong Kong on Nov. 27.