Nancy Hachisu in the kitchen of her Japanese farmhouse. Photo: Ayumi Yamamoto
The stories of three emigrants combine on the tabletops of a 90-year-old Japanese farmhouse. Food journalist and cookbook author Nancy Singleton Hachisu speaks with Phillips on the personal histories of editor and friend Kim Schuefftan, Lucie Rie, and the journey of some of the potter's works from her studio in London to a farmhouse in Saitama.
PHILLIPS: These works were left to you by your friend and editor Kim Schuefftan, who was instrumental in the realization of seminal texts on the Mingei Movement such as The Unknown Craftsman, a collection of translated essays by Soetsu Yanagi that were compiled and adapted by Bernard Leach, as well as Leach's book on his close friend and colleague Hamada: Potter. Could you tell us more about Kim's role as a cultural connector between the East and the West?
NANCY HACHISU: A native Californian, Kim arrived in Japan in 1963 and was hired in 1966 as an editor by Kodansha International, which began his lifelong relationship with Japanese craft, art, and food as editor and ghostwriter — eventually working on over dozens of important books in these genres.
In the world of Japanese craft and art Kim Schuefftan is considered the main conduit for introducing Japanese mingei (folk craft) to an English-speaking audience. Without Kim Schuefftan, the world would be much more ignorant on Japanese craft, art, and food, including: tatami (rush floor mats), shibori (shaped resist dyeing), orikata (folded messages), sakan (earth wall surfacing), urushi (lacquerware), kumiko (wood latticework), Suzu ware pottery, tenugui (cotton hand towels), shamisen (a three-stringed musical instrument), nuno waraji (straw sandals woven with brightly colored cotton cloth), Okinawan pottery, aizome (indigo dyeing), suribachi (ceramic grinding bowls), washi (Japanese paper), traditional carpentry, washoku (Japanese cuisine), asaichi (morning markets), wagashi (Japanese confectionary), bamboo utensils and baskets, osechi (New Year food), Japanese puppetry, and tsuzura (lacquered straw storage baskets).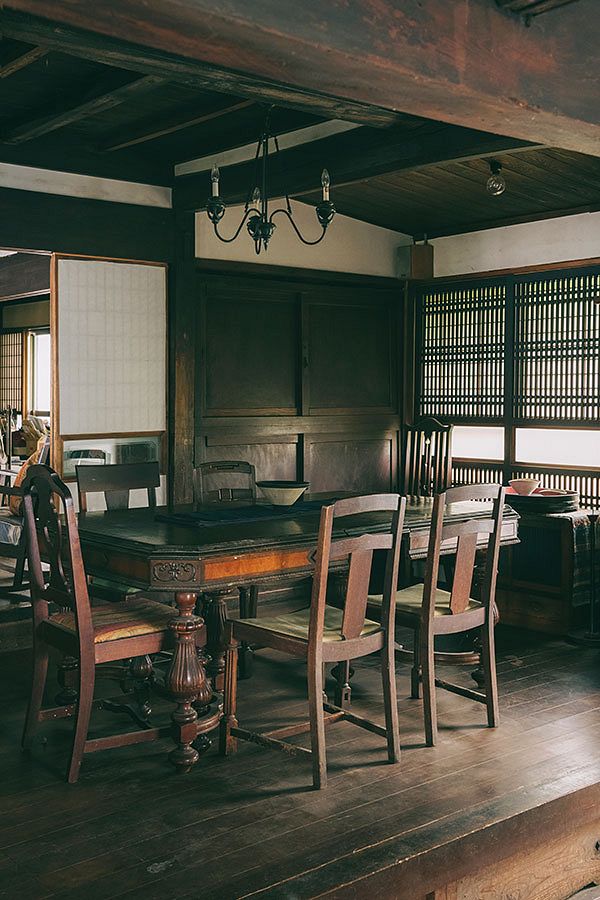 Lucie Rie, Conical Bowl, circa 1978. Design New York.
P: It sounds like he led a fascinating life. How then did Kim, a California native living in Japan, meet Lucie Rie, an Austrian refugee living in England?
NH: Kim met Lucie Rie through Bernard Leach when he spent two months at the Leach Pottery in St. Ives, Cornwall, in early 1974. Leach and Rie had a long-formed close personal and professional friendship since being introduced via mail correspondence by Stanley Nott in 1939. Rie made a life-changing visit to Dartington Hall in 1939, where Leach was in pottery residence from 1932 to 1940, and on September 7th of that year she wrote, "I did not like to believe you that the war had to come. You did remind me that there is something else besides Hitler and refugee's [sic] problems and the need to earn money. I had forgotten it. And I am grateful for all you told me about pottery and the "world". Now that week in Dartington seems to me to be a dream, so far away from war, and all that happened for me there."
Kim had become close to Leach while editing Leach's The Unknown Craftsman (1972), the most important compilation of essays by Soetsu Yanagi (a crucial founder of the mingei movement) translated into English by Mihoko Okamura and further shaped in tone by Bernard Leach. And over the ensuing years as Leach's editor and confidant, Kim spent two months in St. Ives in 1974, seven weeks in 1976 over three trips, and two weeks there with life partner, Toshio Sekiji, in 1978. In all likelihood, Kim and Rie's paths crossed on multiple occasions during mutual stays at the Leach Pottery in 1974 and 1976. And in late November 1978, Kim and Toshio visited Rie's studio in London on their return trip to Japan. It was probably at this time that Kim acquired these incredibly special Lucie Rie ceramics that he treasured for the following four decades.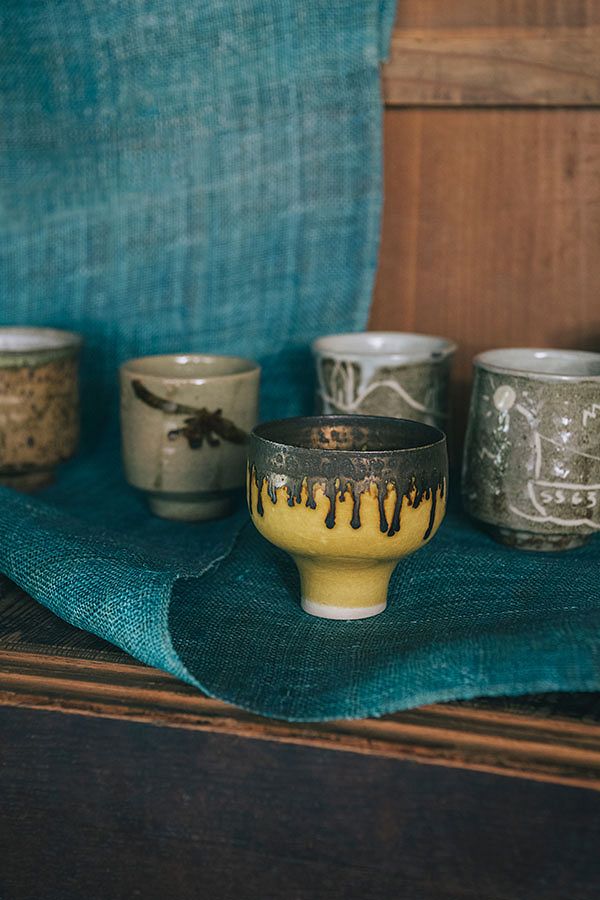 Lucie Rie, Footed Bowl, circa 1978. Design New York.
P: Why do you suppose Kim had an affinity with Rie?
NH: When reminiscing about Lucie Rie, Kim told me that he had met Rie when he was at St. Ives editing Hamada: Potter in 1974 and that she was "very sweet and extremely friendly. We hit it off. Something clicked." These observations are particularly revealing considering another person of the same period recalled Rie as "busy, shy ... deferential," but added that "Bernard [Leach] took her very seriously ... perhaps because they were of similar age."
Kim further mused that he was "part German, too, so she felt a connection." And that as fellow artists "she cottoned on to Toshio and liked him a lot." Kim often told me that Rie "made the best chocolate mousse," ruefully wishing for one more taste. Ultimately, Kim Schuefftan and Lucie Rie were both living and creating in a country other than their birth country. And they were both strong-minded, clear-voiced, artistic, quirky people, with an impish sense of humor, so they had an immediate natural bond.
P: It's so interesting to hear the personal history behind these ceramics, which are part of a much larger network of international cultural exchange. And yet these works look so at home in your farmhouse in Japan! What has it been like living with these pieces for the short time they've been in your care?
There is a sense of timelessness in each of these pieces and the energy felt from picking them up is palpable. Lucie Rie bowls and cups slip effortlessly into our Japanese farmhouse where Western tables and chairs share space with Japanese tansu chests housed with our collections of Japanese ceramics, basketry, and glassware.
Kim and I met through a mutual friend in Japanese textiles and ceramics, and we bonded over our love of old Japanese culture as well as traditional Japanese ways. He came often to our 90-year-old farmhouse and commented on how "alive" the house felt. Placing his Lucie Rie pieces in our house gave them a sense of context and made them, too, become "alive" in this nexus of dual cultures.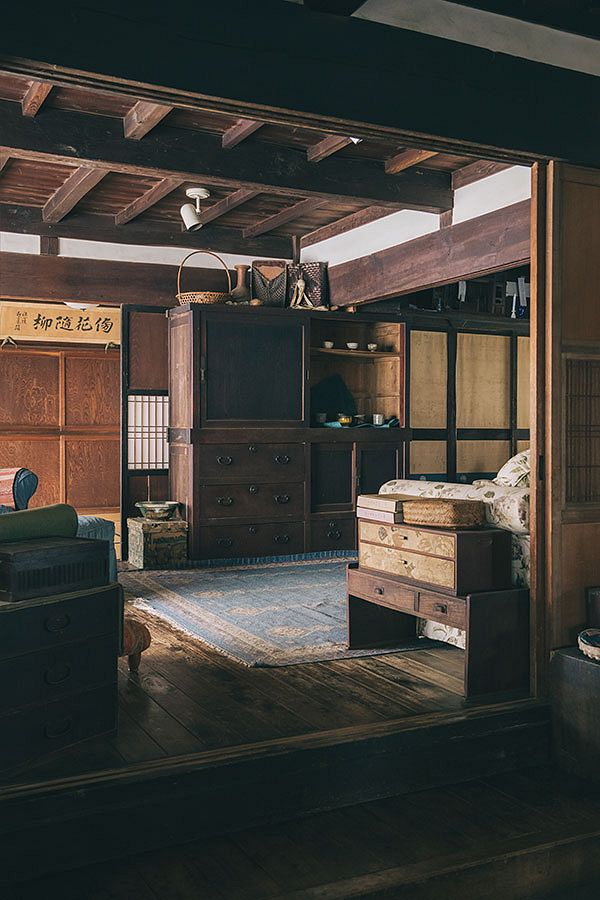 Ceramics in a mizuya dansu of the 90-year-old Hachisu farmhouse. Photo: Ayumi Yamamoto
---
Recommended Reading
Significant Forms: The Collection of John Driscoll >