Claude Monet, Pavots dans un vase de Chine, 1883
Estimate: HK$9,500,000 - 15,000,000 (US$1,220,000 - 1,920,000)
Lot 31, 20th Century & Contemporary Art Evening Sale, November 30
Born only two days apart in 1840, Claude Monet and Auguste Rodin were more than close contemporaries — they were two of the most significant artists working in their respective disciplines during an important period of art history.
As well as showing together at several group exhibitions, including their notable joint retrospective during the 1889 Exposition Universelle, they also greatly admired and even collected one another's work. Phillips is honored to present two works by these great modern masters, reuniting the artists for the first time in Asia.
Besides these two modernist titans, our selection of early to mid-20th-century art includes works by Alexander Calder and Léonard-Tsuguharu Foujita.
Claude Monet
Painted in 1883, the year Monet moved to his beloved house in Giverny, Pavots dans un vase de Chine is a strikingly elegant expression of the painterly techniques and dominant themes of nature that preoccupied the Impressionist master throughout his long career.
Vividly evoked in a brilliant palette and characteristically rapid yet precise brushstrokes, the titular poppies are rendered with a striking freshness and vitality, as if plucked directly by the artist from his idyllic garden sanctuary.
Testifying to the work's importance to the artist himself — as well as to broader discussions of Impressionist aesthetics — Monet kept the work in his own private collection for many years, eventually lending it to the prestigious Galerie Bernheim Jeune in Paris in 1907 for an important group exhibition on still-life.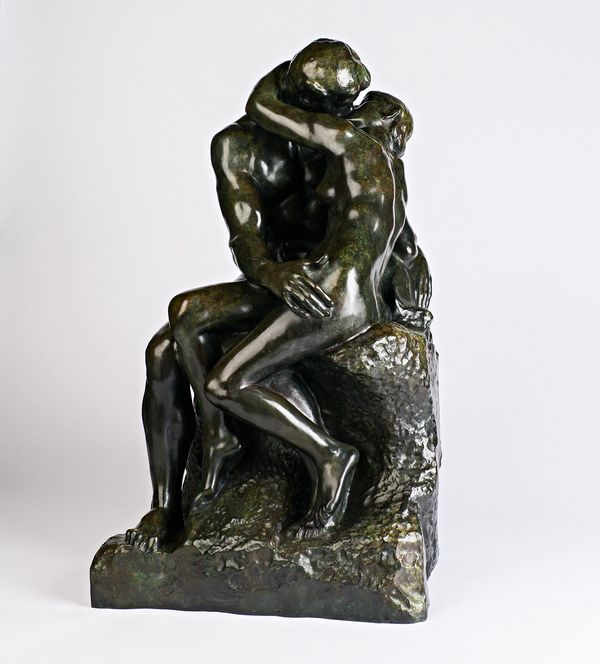 Auguste Rodin
At once tender and erotic, Rodin's Le Baiser remains one of the most iconic and timeless depictions of sensual desire in the history of Western art. What art critic Alastair Sooke has described as a "universal representation of sexual infatuation" was in fact so intimately observed and immediately recognized that it scandalized the British public on its unveiling there in 1914 to such a degree that it was apparently covered with a tarpaulin and hidden in a stable block.
A vivid depiction of forbidden passion, Le Baiser and the earlier L'Eternel Printemps, on which it is closely modelled, tells the story of doomed lovers Paolo and Francesca, who are cast into the second circle of hell in Dante Alighieri's Inferno after their adulterous liaison was discovered by Paolo's older brother, Francesca's husband.
Undertaken by the Leblanc-Barbedienne foundry, the present work is a lifetime 1914 cast of one of only two 1898 reductions. Several of these Barbedienne casts are now in public collections, including the Pushkin Museum in Moscow, the Library of Congress in Washington, D.C. and the Museum of Fine Arts in Budapest.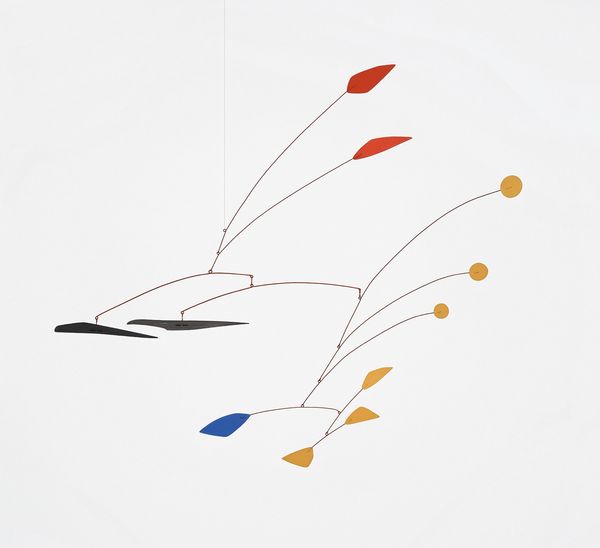 Alexander Calder
It was in 1930, during his now legendary visit to the studio of Piet Mondrian in Paris, that Calder was first inspired to think about the kinetic possibilities of art. He began to produce abstract sculptures that freely moved through space as early as 1931, calling them "mobiles," a term used by Marcel Duchamp a year earlier upon his encounter of Calder's works.
From then on, Calder dedicated his career to revolutionizing the ability of sculpture to connect with not just viewer but its environment, expanding the possibilities of motion in sculpture. Two Red Petals in the Air showcases Calder at his most technically adept and conceptually inventive, demonstrating the most important essentials of the artist's aesthetic: complex cadence and sublime balance.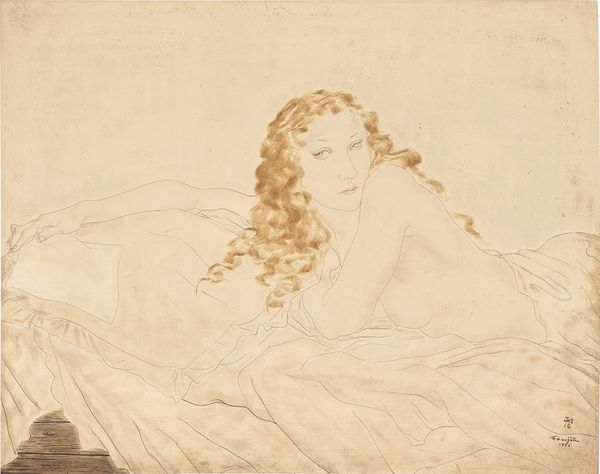 Léonard-Tsuguharu Foujita
An eccentric icon of the early 20th-century School of Paris, the Tokyo-born Foujita bridged tradition and modernity in his cross-cultural practice, with masterful techniques rooted in Japanese art tradition.
Following his graduation from the Tokyo National University of Fine Arts in 1910, he moved to Paris with big aspirations, writing to his father: "Consider me dead until I become famous." It was not long after that Foujita claimed his quirky, fashion-forward appearance, which caught the attention of Chilean painter Manuel Ortiz de Zárate, who introduced himself and quickly became a friend, inviting Foujita to accompany him to visit Pablo Picasso's studio on rue Schoelcher.
Depicting a red-haired beauty posing on tussled bed sheets, Foujita's sensuous Reclining Nude delivers charm and romance through delicate use of oil colors, exuding a translucence that gives the air of Asian ink painting.
An exceptional example of the artist's female nude paintings, the work portrays the reclining body of one of his most famous lovers, Madeleine Lequeux, with whom Foujita fell in love in Paris in 1930.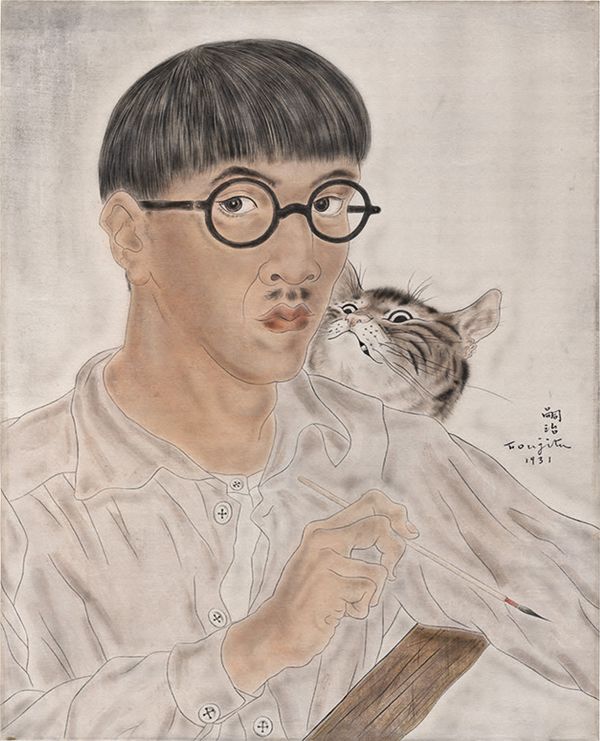 Self-Portrait with a Cat, meanwhile, is one of the finest examples of Foujita's acclaimed self-portraits. Executed in 1931 during a highly sought-after period in the artist's oeuvre — when he truly mastered fusing Japanese techniques with the elegance and luminous palette acquired during his first period in Paris — the present work embodies his unique vision that continues to charm almost a century on.