By Tiffany To
While a preoccupation with the newest is very much ingrained in our collective consciousness, there are other equally compelling alternatives available for watch enthusiasts and collectors that provide incredible horological value. Wearing each watch, you can be rest assured that you will be far from the madding crowd.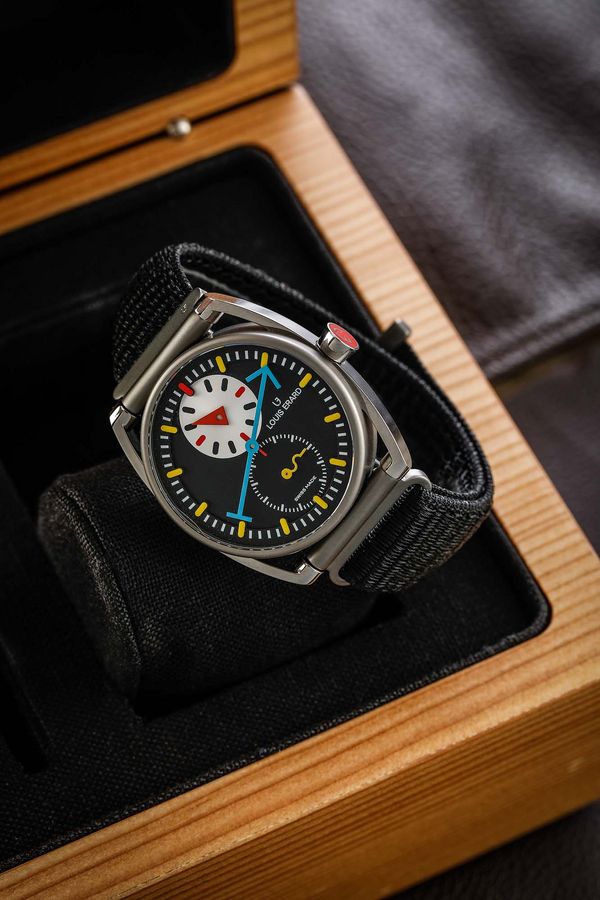 Telling the time has been so playful - following the international success of the first collaboration between Louis Erard and Alain Silberstein in 2019, the duo decided to partner up once more, pushing the boundaries of their artistic ethos even further, on the creation of a triptych. Revealed this year, the Louis Erard x Alain Silberstein's holy trinity combines three watches: La Semaine, Le Chrono Monopoussoir and Le Régulateur II, such as the present lot. Cased in a 40mm brushed and polished titanium case with an almost childlike dial, Le Régulateur II allows its wearer to read the time in a joyful manner. Silberstein uses primary colours such as a red triangle to indicate the hours on a subdial at 12 o'clock, a large central blue arrow hand for the minutes and a small swirly yellow seconds hand at 6 o'clock. Limited to 178 pieces, Le Régulateur II (of which 78 were only available as part of the triptych) is a perfect example of Silberstein's a fun and quirky take on the regulator design.
Ming X Massena LAB "Blackbee" in DLC coated stainless steel
(CHF2,000 - 4,000, lot 146)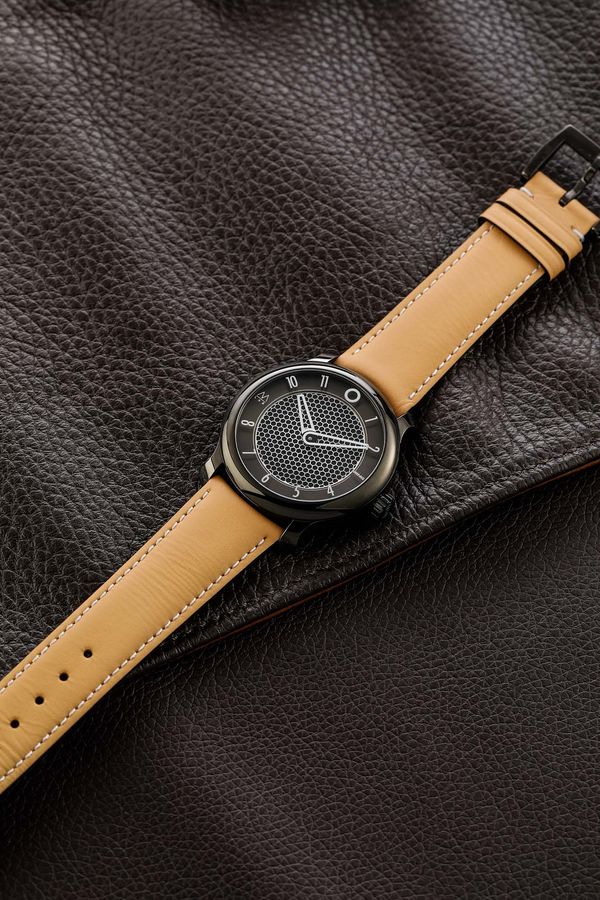 One of the most exciting collaborations in recent times, the MING x Massena LAB took the collecting world by storm. MING takes the name of one of its founders and core drivers: Ming Thein, a physicist by training, and a world renowned photographer and a long time watch collector. Massena LAB is a creative laboratory created by William Massena, an industry veteran and a long time collector who launched his brand in 2018 as a creative playground for creating watches under his name with or in collaboration with independent watchmakers. The result is nothing short of astounding, a watch made by collectors, for collectors and ticking every box, but most of all a collaboration between two friends. The present example nicknamed the "Blackbee" is part of an ultra-rare and elusive series with black DLC coated cases and were never officially announced or offered to the public but reserved for Massena's best clients. 30 pieces were made in total, 20 with a black dial like the present example and 10 with honey colored dial. Attractive, superbly made and incredibly rare, the present "Blackbee" is a timepiece of sophisticated character with enduring value.
Omega Speedmaster "CART" in stainless steel, offered to Bill Mann from Paul Newman and Carl Haas as the co-owners of the Newman Haas Racing Team
(CHF12,000 - 18,000, lot 47)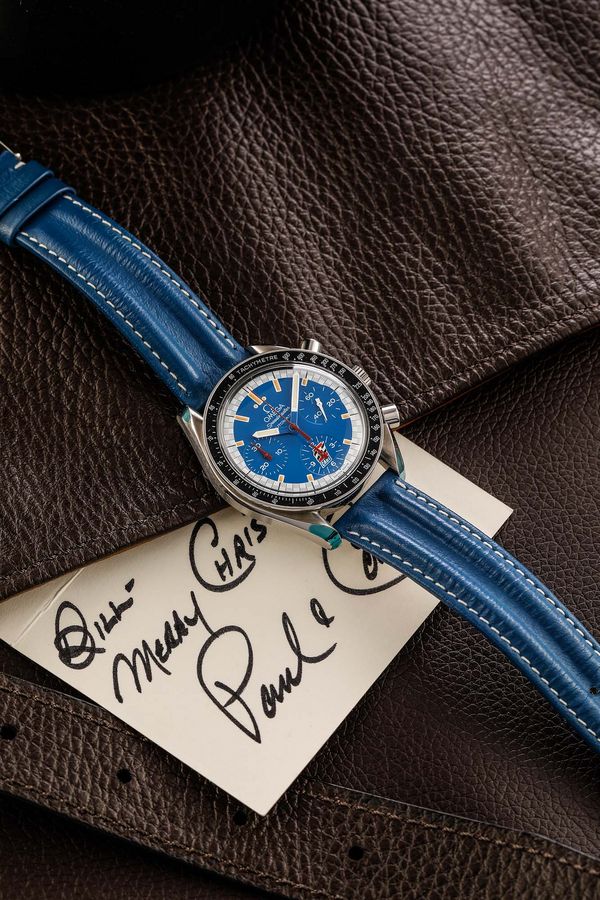 How many watches can boast a provenance in relation to not only the glamorous world of film, but also the high octane realm of racing? Originally featured on a Hodinkee article in 2016, the present watch is a special edition Omega offered to Bill Mann from Paul Newman and Carl Haas, the co-owners of the Newman Haas Racing Team. Paul Newman's love for automobile racing is well known, having fallen in love with the sport after filming the movie Winning. Having participated in many international racing events and even going professional, he eventually launched his own team in 1983 with Carl Haas under the name "Newman/Haas Racing", going on to win many championships. In 1997, Newman and Haas ordered several examples of the Omega CART edition Speedmaster. The watches were given as Christmas gifts to the Newman Haas racing crew. Most notably, the caseback of the watch was engraved "Newman Haas Racing" along with "1997" to commemorate the special moment. This particular example was offered to Bill Mann, who was a body engineer with the racing team. Apart from the personalized engraving, the timepiece is preserved in unworn condition and is accompanied by its original accessories, as well as an accompanying letter signed by both Carl Haas and Paul Newman himself.
Rolex, a virtually new-old-stock stainless steel and diamond-set wristwatch with center seconds (CHF10,000 - 20,000, lot 172)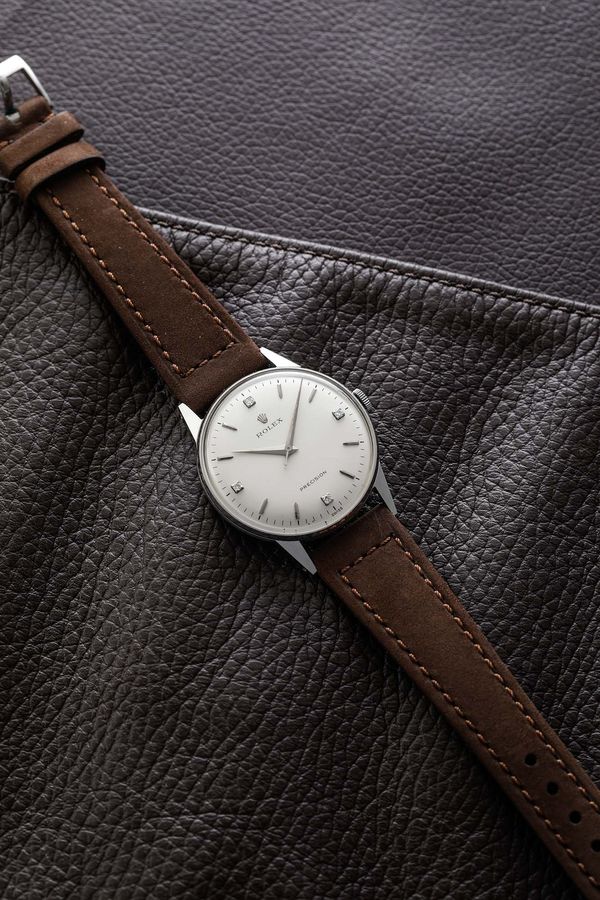 An incredibly impressive and most elegant specimen, the present watch is a most definitely unpolished and virtually new old stock timepiece, found as it was when it left the Rolex factory over six decades ago. Displaying a warm, opaline dial with diamond-set indexes, the dial displays an arresting pearl-like tone. Perhaps the case is the most impressive aspect of the watch. Displaying sharp, vertical finishes and bevels on the back of the lugs, it is a study in how Rolex timepieces were originally designed in the 1950s. Such gems are incredibly hard to find on the market, preserved in such unspoiled condition. It comes thus as no surprise that the present watch was sold 23 times its original estimate when it first appeared on the market in 2011 meaning that it outperformed the original estimate by 2300%.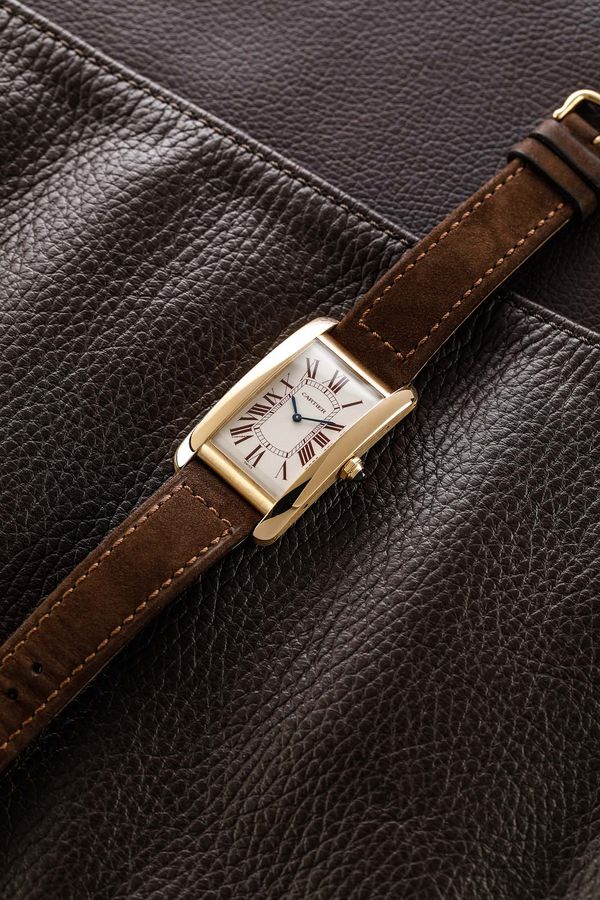 It is very rare for Cartier to produce any limited edition series - and when they do, it is for only a very highly limited number of watches. It is only thanks to a region's dedication and passion that the manufacture would produce such beautiful and unusual timepieces dedicated to the region - in this instance, Italy. Presented in excellent condition, this Tank Américaine is cased in yellow gold and displays burgundy numerals. Incredibly eye catching, elegant and striking, it was made for the Italian market in 170 examples only. To date, only a handful of examples to have come back on the auction market, underscoring its rarity.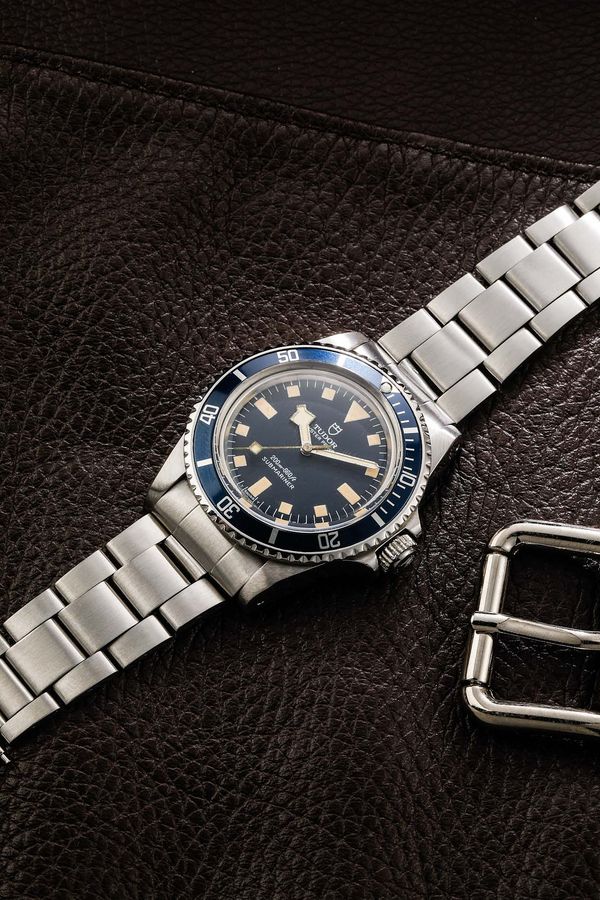 While unassuming from the front, this incredibly well-preserved timepiece is a relic of sorts that is very important in the history of issued timepieces. Rolex introduced Tudor to the market in 1945 with the objective of selling high quality watches at a more accessible price. Throughout its history, Rolex used the Tudor line to experiment with different designs and concepts and the Submariner line was no exception. Its durability and legibility made it an ideal choice for one of the world's elite naval forces: the French Marine Nationale. The reference 94010 without date function replaced the reference 7016/0 in 1975, bringing a more robust movement with hacking seconds but retaining the unusual square-shaped hour markers and "snowflake" handset. Both references, and their sister references with date were commissioned by the Marine Nationale until the 1980s for use by their divers, and these "issued" "MN" Submariners are among the most coveted of any Tudor Submariners. Preserved in overall excellent condition, it also has "M.N. 80" crisply engraved on the caseback.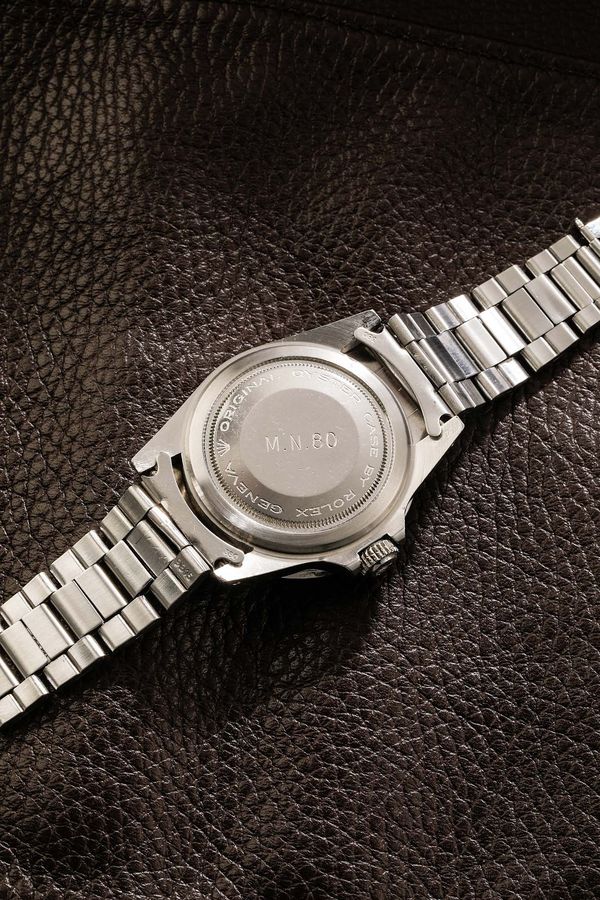 Photo Credit: © Jess Hoffman